Canadian contemporary art is in the midst of an important crossroads right now, especially when it comes to arts development and artistic inclusivity. Our art institutions and museums are being publicly challenged to grow into more inclusive, empowering spaces that show the full spectrum of what Canadian art looks like.
Get to know these 5 Canadian art Institutions
If you aren't well-versed yet in Canada's art culture, there's no better time than now to get acquainted. Here are some organizations that are shaking off the dust and showcasing the arts in refreshing ways.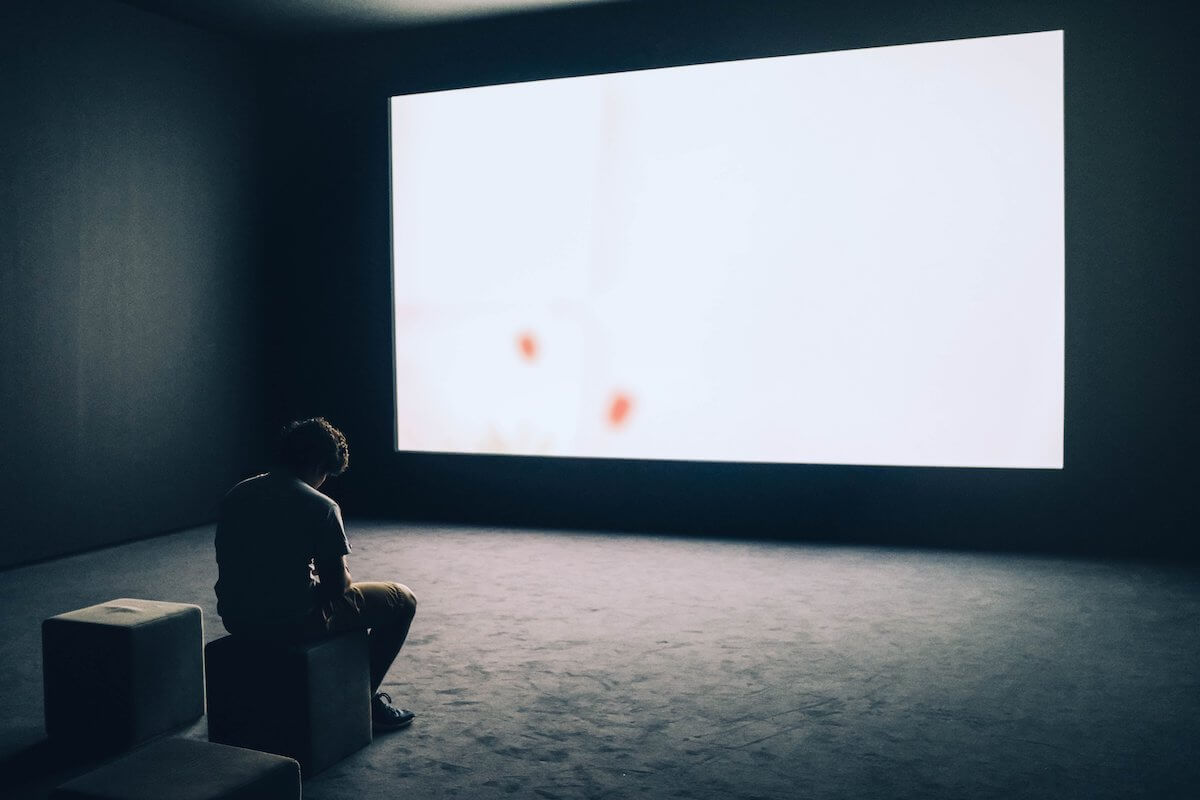 1. Art Metropole
I once overheard someone describe Art Metropole as "that amazing art book store with all the niche zines." These guys definitely carry some incredible art books, but they're so much more than that. Art Metropole is a non-profit organization with physical locations in Oshawa and Toronto and was founded as an artist-run centre. They operate with a focus on "the production, dissemination and contextualization of artist-initiated publication in any media." So they sell books, zines, music, and offbeat clothing collections. From texts on famed ceramicist Edith Heath to music releases like Xi Xi's debut album exploring "hybrid chaos of gesture and mediated bio-electrical currents," there's obviously some niche art stuff in the mix. But Art Metropole has been a steady leader in a Canadian moment to support and enable the arts across a wide spectrum of mediums.
Why they matter:  Small-scale publishing runs, diverse voices, and opportunities for creators on the margins of the art world offer Canada a chance to celebrate and recognize great art that's far from the middle of the road.
Fun fact:  Famed contemporary artists like Jenny Holzer and Michael Snow are among lifetime Art Metropole members. Oh, and a quirky library of their print runs, clothing, and music are available online or for pickup too!
2. Nia Centre for the Arts
Nia Centre is the First Black Arts Centre in Toronto. Their new space at 524 Oakwood Ave is the first professional arts centre dedicated to art from the African-Diaspora. This summer, Artist Anique Jordan installed a 21 foot mural on the front of the building entitled "We Have Done Enough." Photos of the mural broke the Canadian art internet because of its poignant language and impact. Here's an excerpt:
We have protested, we have rallied, we have cried, we have grieved, we have made art …we have shown love and kindness, we have been angry, we have taught our children to be beautiful, to try and offer themselves to the world in spite of it, you have taken our tools, our music, our rituals, our labour, yet we have written and taught and organized and prayed…We are scared. We are tired, so tired. We have done enough.
The current social climate has pushed Nia Centre to the forefront of an important conversation about anti-Black racism in North American spaces and the art world and beyond. Aside from a rich set of interactive conferences, talks, and exhibits online and off, Nia Centre is re-developing its space in Toronto, including art exhibition spaces, recording and visual arts studios, co-working space, a 100+ capacity performance theatre, and more. If you're in Toronto, you can check out their Union Station exhibition called "Here Again, At the Crossroads." It's a stunning mix of installation and photography works.
Why they matter: Their own verbiage says it best: "The time to build a Black arts centre was yesterday." Executive Director Alica Hall explored this in a CityNews interview this past summer too, when she said,  "… we're often celebrating Black artists or Black leaders — and really we have to think about how we're actually creating a viable future for those folks to have careers in this country."
Fun fact: Their YouTube channel features content-rich talks on garnering press, grant writing, career development, developing space, and more, all specifically for and by Black creators.
3. SKETCH Working Arts
SKETCH is a community arts enterprise built on a simple premise: if young people create and develop within the arts, they'll lead radical transformation changes in their lives and communities. This organization is especially focused on a diverse demographic of young people aged 16-29 who are street-involved or marginalized. Their workshops and programs offer opportunities in areas like music production, performance, and more.
Why they matter: SKETCH's reach goes beyond the arts and integrates response to financial disparity in partnership with arts integration. Their work includes initiatives like Free Art Supplies and Food to Go, where they distribute free meal kits, art supplies, harm reduction supplies and more.
Fun fact: Their Music Program gives participants access to a professional recording studio built especially for SKETCH, and their Zoom movement classes offer a hybrid of Contemporary Dance lessons in a safe, empowering environment for LGBTQ and BIPOC folks.
4. The Museum of Contemporary Art Toronto Canada (MOCA)
The MOCA physically lives in a repurposed textile factory on a street that used to be known for its late-night warehouse parties across the street. It's the home of events like the Toronto Bienniale and events where members of the Royal Conservatory of Music played through a classical interpretation of an entire Frank Ocean album. This used to be a block full of factories, and now it's turned into a trendy haven for creative types and art lovers; The Drake's newest location is right next to it, and a Canadian brewery set up shop next door. The museum is currently closed (like so many other places we love), but it's worth checking out when it reopens this summer. There's a cafe in the lobby with the best croissants ever and a great art book store on the first floor.
Why it matters: The MOCA was one of the first Canadian art museums to publicly showcase and celebrate contemporary art in an internationally recognized and supported forum.
Fun fact: Sterling Road is also home to a chocolate factory, and on some days, the whole block smells like chocolate.
5. Craft Ontario
Hearing about crafts might evoke images of paper mache or popsicle sticks, but this is some serious next-level art business. The word "craft" includes many mediums, including sculpture, jewellery-making, folk art, weaving, quilting, and more. Craft Ontario is a charitable organization that champions craft artists, businesses, galleries, and more.
Why they matter: One important aspect of craft is how it relates to Folk and Outsider art in relation to storytelling and personal history. Craft gives artists in less conventional mediums –like quilting–  a platform to tell stories through their work and help them create a life that financially supports that work. The elevating of craft can also address systemic issues, like how patriarchal conditioning can cause us to scoff at "lesser" art spaces that women traditionally occupy.
Fun fact: Their current featured works include Maudie Ahiktook, who creates Inuit sewn sculptures like this incredibly endearing walrus sculpture.
Check out: This set of works from the artists of Kinngait (Cape Dorset), Nunavut. The prints are all for sale online.
Looking for more Canadian arts intel? Get to known Canadian visual artists Briony Douglas and Jocelyn Quintanilla.