Brit's Picks: Theatre, Symphony & Music Hot Spots
By Britainy Zapshalla
Freelance Journalist/Arts Publicist
The Last Sunday – Season 4
October 25 – 7p.m.
Broadway Theatre
Sum Theatre's "Theatre of the Now" is back for a fourth season to reflect what's going on in our community and around the world. 2020 performances will kick off in October with a new play by Yvette Nolan, fresh music from Lancelot Knight, a hot seat interview with local celebrities and a rant written just for this show. This monthly show has grown in popularity and will now be live streamed across the province. The show will be broadcast from The Broadway Theatre and communities including the Battlefords, Prince Albert, Swift Current and Regina will be holding viewing parties and taking part in the live discussion. This performance is free and masks are mandatory. Only 90 people are allowed in so get there early. https://sumtheatre.com/
The Foursome       
October 8 – 17
St. John's Anglican Cathedral Hall
We all know the pressure, awkwardness and fun that comes along with a high school reunion. That's the setting for Mini Fridge Theatre Company's latest show as it follows four college buddies, home to celebrate on the golf course. This dinner theatre company has had many obstacles in front of it in the last few months. The pandemic and the closure of its regular venue the Saskatoon German Cultural Centre put plans for performance in jeopardy. Luckily the Mini Fridge crew didn't give up. This show will be held at St. John's Anglican Cathedral Hall and will feature a physically distanced performance and a catered supper. Single tickets are $60 with tables of four for $220 and a table of 6 runs $330. https://www.minifridgetheatre.com/thefoursome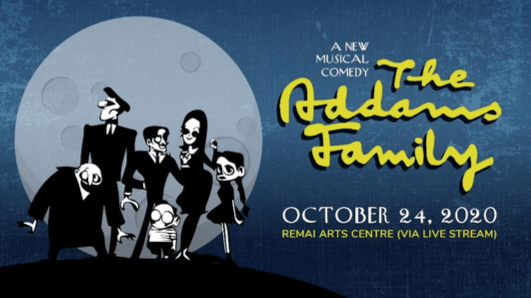 The Addams Family: A New Musical Comedy
October 24
Live Streamed
The pandemic has thrown several obstacles in the way of the Saskatoon Summer Players (SSP) but they wouldn't let it stop them from getting back on stage. The volunteer-based musical theatre company has found ways to respect safety and still perform. They've held virtual rehearsals, redesigned the set to include hidden hand sanitizer, plexiglass and a checkerboard floor that marks safe distancing for the performers. The SSP is known for its huge casts of local talent and that won't change but it did mean an audience in the theatre was not possible. They've teamed up with Bamboo Shoots, a local film company and are creating a hybrid of film and live musical theatre. Ticket packages for this show will fit every budget from $34 – $80. The higher priced packages include several perks to add to your viewing party.
Oktoberfest
October 24 – 7:30p.m.
Live Streamed
The tour around the world through music continues for the Saskatoon Symphony Orchestra. Grab a beer and pretzel and enjoy the show as the orchestra journeys through Bavaria. This performance will highlight the SSO Brass as they give their best oom-pah-pah. There will be waltzes, polkas and a special wind quartet performance of the Clarinet Polka. It will be an evening full of fun and you can enjoy it all from the comfort of your living room. The SSO debuted its 90th season live stream format in September and got rave reviews. Tickets are pay-per-view at $15 a show or you can still by a subscription to the season at $95.
Back of the Bus
November 7 – 8:00p.m.
The Bassment
One of Saskatoon's music hot spots is back open for business and tickets for shows at The Bassment have been selling out. If you're looking for an upbeat evening, you won't want to miss Back of the Bus. The five-piece band specializes in contemporary Celtic music that has East Cost roots. Back of the Bus is a favourite at FolkFest and this is your chance to break out and have a ton of fun. Tickets are $23 – $28 and they're going fast. The Friday night already sold out.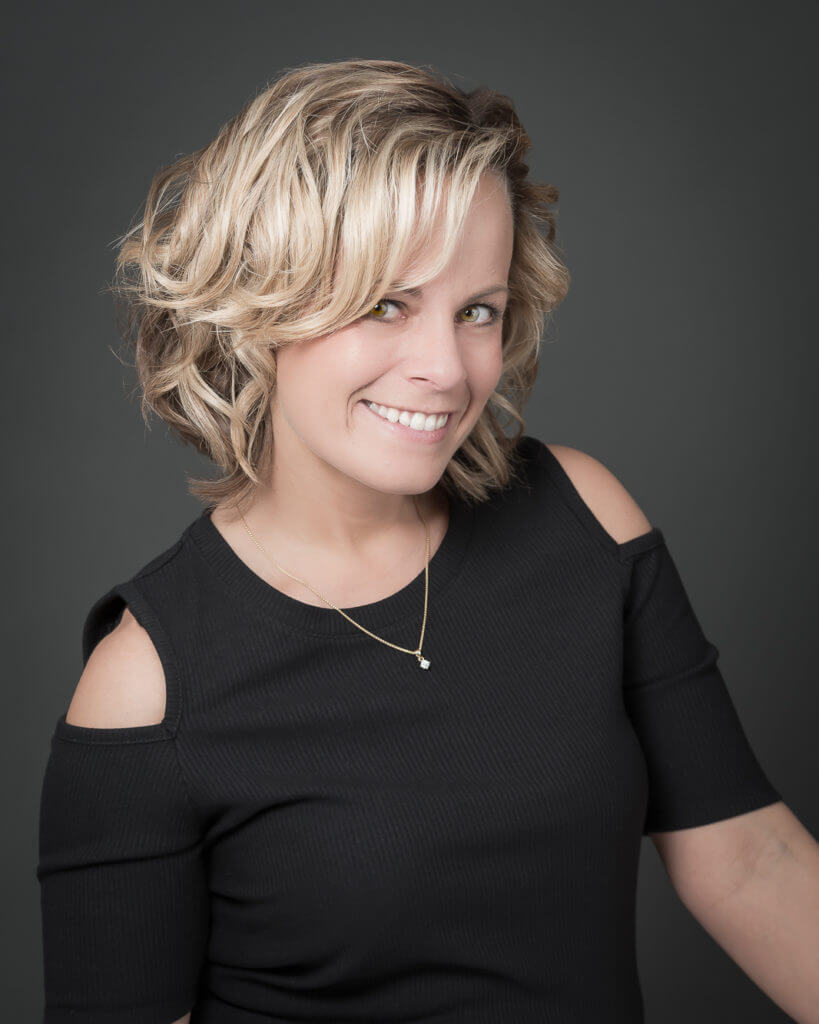 Britainy Robinson's love of the arts and training as a journalist has been a life-long pursuit. She has worked with CBC, CTV, Saskatoon Star Phoenix, Refined (now TOAST) Magazine and britspicks.com.
As a publicist and consultant, she has worked with groups such as Sum Theatre, Saskatoon Symphony Orchestra, Dancing Sky Theatre and Gordon Tootoosis Nīkānīwin Theatre to bring their work to the masses. When she's not working, Britainy is the proud mom of William and Katie.