It's not easy to have a fresh start in life when you have to tick off "convicted of a felony or crime" on a job application. But entrepreneurs Travis Richey and Zach Babcock are hoping to change that. Richey and Babcock have just launched the ConvictED Life podcast, which features real-world inspiration and advice for incarcerated and returning individuals who will face significant challenges once they re-enter the workforce.
Richey, who has personal experience with incarceration, noticed there was a gap in what inmates were learning and what skills they needed upon release. "Because of my MBA, I was released from the yard everyday and taught a Business 101 course at the local community college," Richey says. "I realized any and all curriculum on the yard was garbage and so I wanted to not just complain about something, but actually make a difference."
Based on that experience, Richey started AccomplishED in 2013 — a digital program that provides job skills and training for incarcerated and returning individuals.
How AccomplishED Helps Hundreds of Thousands of Incarcerated Individuals
AccomplishED, which is now on 500,000 tablets in 122 prisons nationwide in the United States, provides in-prison programming and education, along with online education and job training, support and employment opportunities for returning individuals. Richey created this initiative to give back to an underserved population.  
"We go inside and we teach the incarcerated and the returned citizens financial literacy, entrepreneurship, and job skills," Richey says. "Those courses enable them to understand some of the real-world trades and skills they are going to be up against once they are out."
Thanks to the success of AccomplishED, the department of corrections approached Richey about doing a podcast. He instantly thought of his friend Zach Babcock to co-host and co-produce the podcast.
Babcock, who spent time in juvenile centres and prison, knew he needed to make some changes in his life after his release. "I went back 20 days before my twin sons were born and for me that was the proverbial straw that broke the camel's back," Babcock says. "I was done. I made the decision I was going to turn my life around."
Babcock decided to follow an entrepreneurial path and launched a company to help people build their business and brand. A big part of his own personal brand is the Underdog Empowerment podcast, which quickly became one of Apple's top-rated podcasts after he launched it in April 2018.
With their combined success and life experience, Richey and Babcock were the perfect duo to launch the ConvictED Life podcast.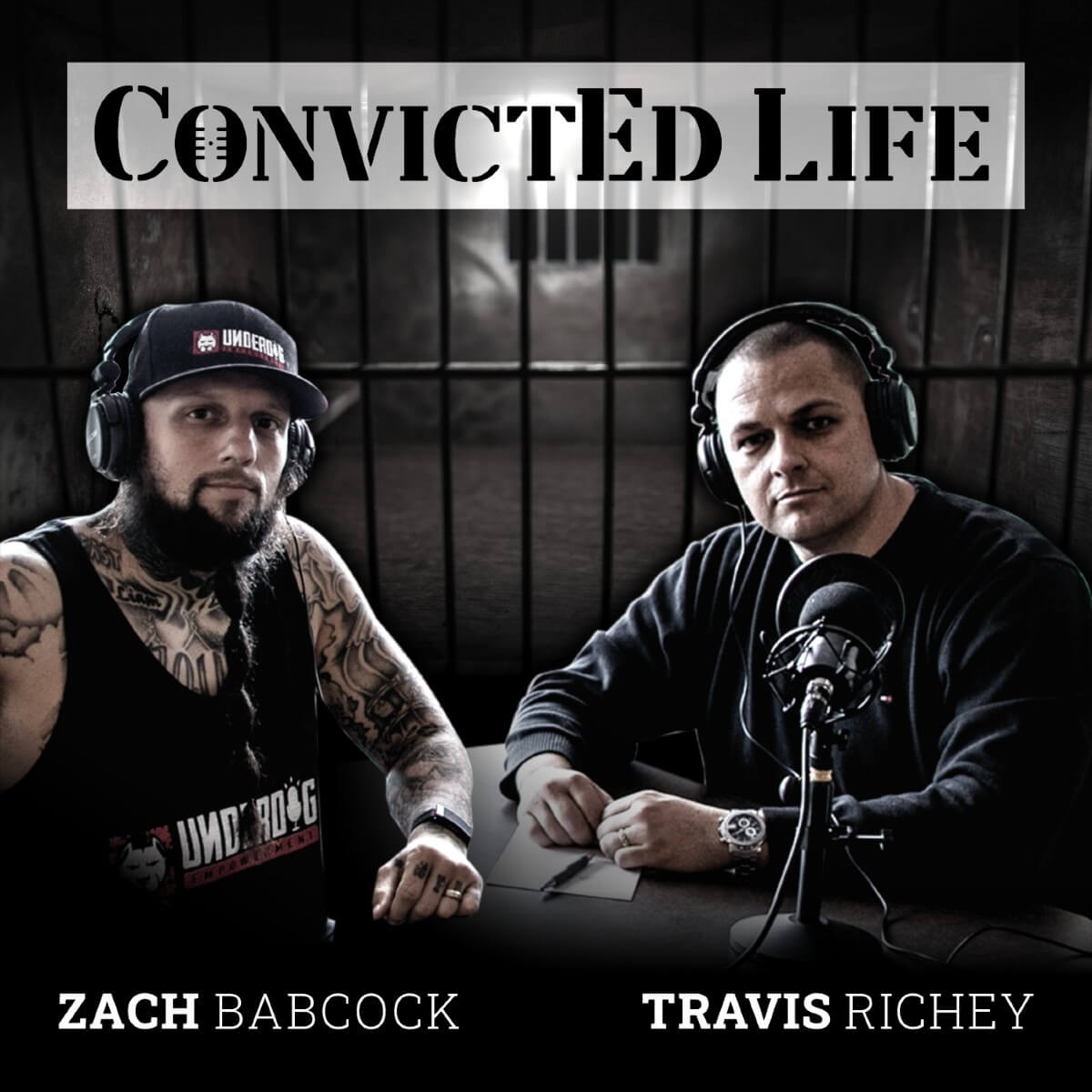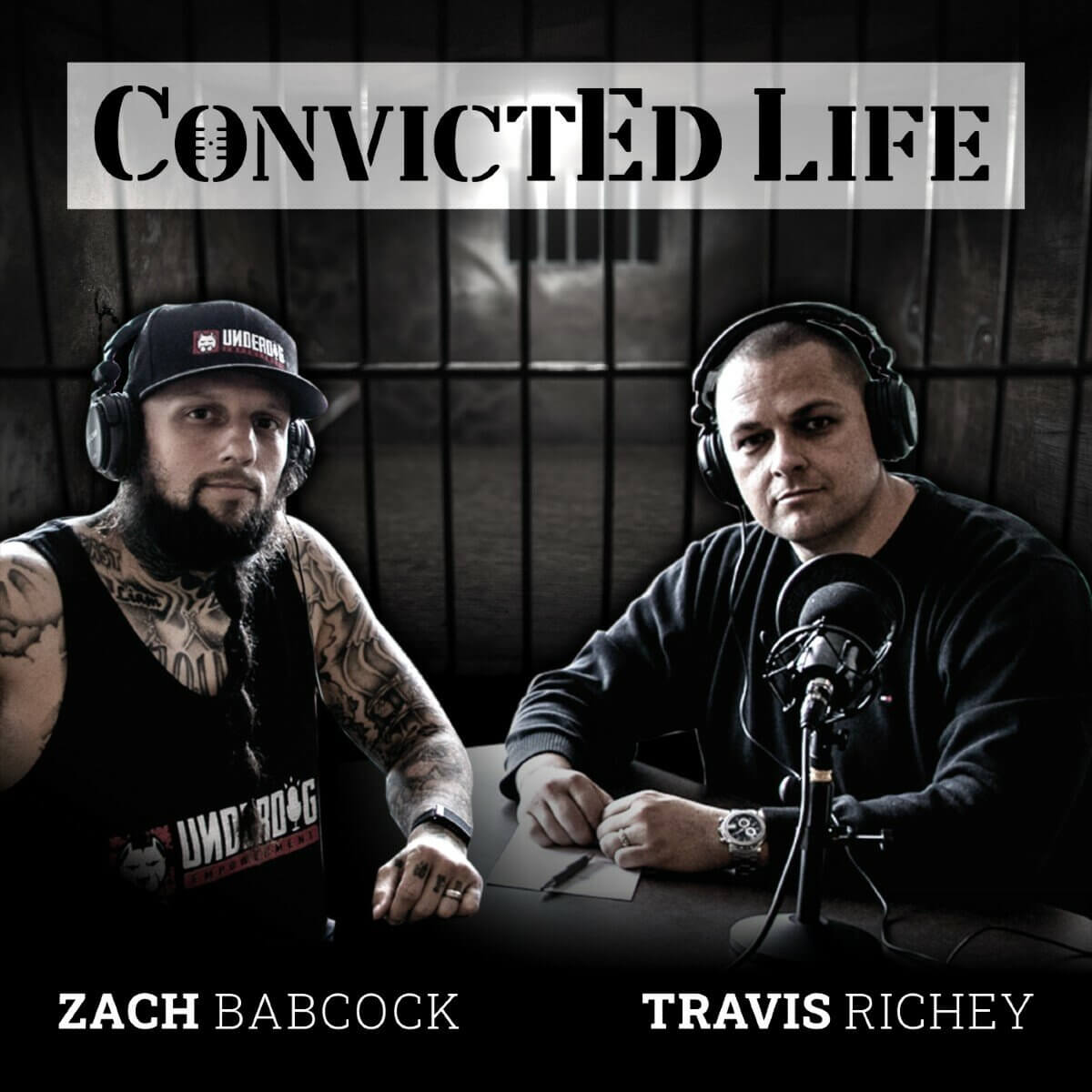 ConvictED Life Will Provide Real-world Advice to Help Incarcerated & Returning Individuals  
The ConvictED Life podcast will feature insights to help incarcerated and returning individuals find their purpose in life. The podcast will share inspiring stories and advice from other previously incarcerated individuals who've found success. 
"ConvictED Life came from the idea that both Zach and I had been incarcerated and are now proof that the American dream is possible no matter what your background is," Richey says. "We realized the only way that we got here to six-figure businesses was being convicted. The only way you receive real change is if you are convicted for it."  
Babcock says what drives them is the desire to give real-world, practical advice: "It's going to be the real experience and blueprint of not just me and Travis and how we've gotten out and figured this thing out and been able to live an extraordinary life, but we are also interviewing other ex-convicts who have done the same."
Listen to ConvictED Life onApple, Spotify, Google Podcasts or Stitcher.