Cosmic Laundry | October Horoscopes By Giselle
Happy October!
October is on the horizon and collectively we are gearing up for the cocoon that is Scorpio Season. Every new beginning comes from some other beginning's end, as stoic philosopher Seneca once said (and also: Semisonic in their song Closing Time, if you're wondering why that rings a bell). There's a truth here that is undeniable. If you want more, you have to create space for more. If you want change, you have to allow the process of change to move you, sometimes without knowing the destination. This is what October is doing — creating space for new life to rush in.
On September 29, we will experience a Mars-Saturn square that will set the tone for the month. When Mars and Saturn come into contact in this way we are met with defensiveness and inflammation. This energy reminds us that risk taking is only rewarded when it's in alignment with our Highest Good and that self-honouring can quickly become entitlement if we are disconnected from our heart. We begin the month with a bang with our first Full Moon of October occurring on the 1st at nine degrees of Aries. Mars will be square Saturn and Pluto on this day. This energy is highly combustible and can bring suffering as a result of impulsivity and/or outbursts of anger. The Aries Full Moon is a time of letting go of old habits that don't serve your new way of being. Take inventory of all of the ways you get in your own way, but don't make any rash decisions.
Venus enters Virgo on October 2, bringing a desire for discernment into the mix. While on the one hand we will be feeling the passion of Mars on the other, we will be tempered by the grounding nature of Virgo. These two energies together can create an internal chaos that looks a lot like worrying too much or feeling guilty for things that are out of our control. Be gentle with your heart this month, loves. The energy is heavy and we're all doing our best.
If Mars retrograde hasn't dug up your past yet, get ready because the energy of October is here to dig up old bones. Mercury will be spending time with Juno, our Queen Goddess, for the majority of the month. Mercury will also station retrograde on October 13. Mercury and Mars are both inner planets, so we feel their retrograde motion intensely. Mercury will be retrograde in Scorpio, which is the higher octave of Aries, and as you all know, Mars is retrograde in Aries. This is the energy of the empowered and sovereign warrior. We are likely to feel on edge this month, ready for battle at any moment. The problem is that the battle that exists within Scorpio energy (where our mental body will be this month) is mostly internal, meaning that although we may think that the enemy is in the outside world, our true enemy lies within. This is a time of confronting the shadow and making peace with yourself. Be mindful of your thoughts this October and don't trust everything you think.
Our New Moon in Libra (23 degrees) on October 16 will be in opposition to Mars and square Pluto and Saturn, continuing the theme of the Mars Retrograde. Finally, we have a second Full Moon this month that will likely bring unexpected changes. On October 31, we have a Full Moon in Taurus (8 degrees) and although Taurus' Moons are usually sensual and soft, this one is in exact conjunction to Uranus. Expect the unexpected at the end of the month, and be prepared to pivot.
Overall, this month is one of disruption.
This is an energy of revolution + madness.
The world will shift, either subtly or with a bang.
But either way, we aren't leaving October the same way we entered it.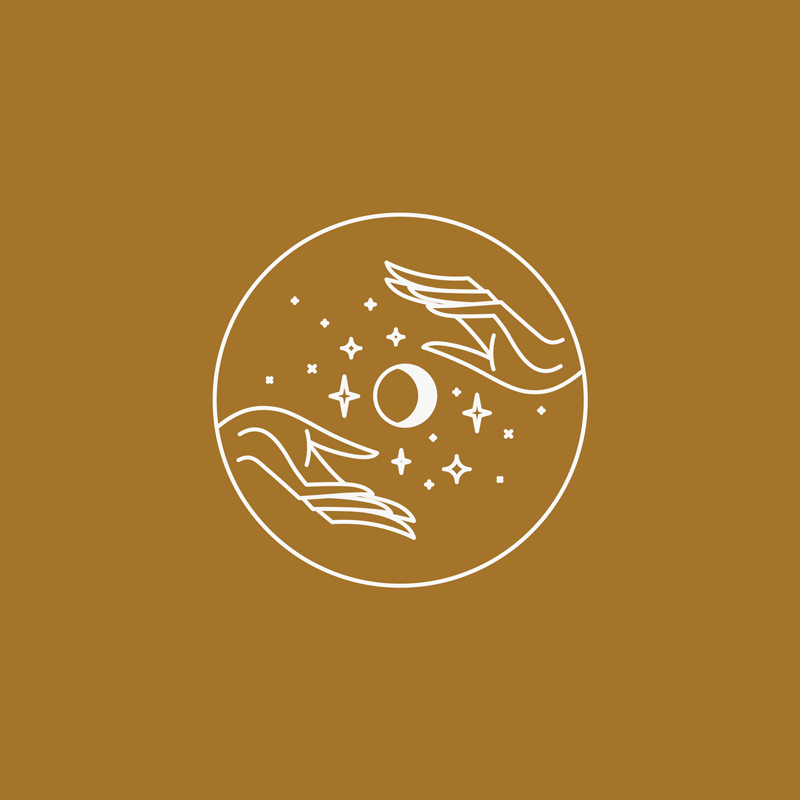 ARIES RISING
There is medicine that you have to offer the world, but first you have to tap into it. This month is likely to reveal any codependent tendencies you carry within you. As someone who is meant to be a beacon of courageous self-love, you are not here to play small in any capacity. Recommit to your purpose and your inner light. Understand that you are a natural born leader and you are meant to make waves. Don't take the easy route and make sure you have strong boundaries. You don't have to be everything for everyone, love. You change the world just by being yourself.
TAURUS RISING
The root of all suffering lies in our avoidance of it. This month you may feel like there's something tugging at you that needs attention, but you don't know exactly what it is. This part of you might try to get your attention through the body or through feeling irritable and exhausted. It's important that you rest and allow yourself space to be in stillness. Your rituals and routines are at the forefront of your mind and it's crucial that you choose to remove anything from your lifestyle that isn't serving you.
GEMINI RISING
We are all carrying our gifts within us, Gemini, and often your gift is one of Truth. The thing about this gift however, is that not everybody welcomes it with open arms. This month is a potent time for you to pay close attention to the ways you communicate with the people in your inner circle; where do you hold influence and how do you wield your power? You are here to be a bridge, a conduit for heaven and the divine. It's not your job to be liked by everyone, nor is it your job to trigger others into waking up. Speak less and listen more this October and allow the Universe to show you how to deliver your medicine to the world — with honesty, integrity and impact.
CANCER RISING
In true Spooky Season fashion, the Ghost of your past may visit you this month, Cancer. You are being asked to get clear on your vision for your future, and in the meantime the Universe is gifting you an opportunity to wrap up anything that is old, dead and dying. Anything from your past that is haunting you will be brought to the surface so you can process and release. This is especially true when it comes to ex-lovers or any desires you have for your current partner to be different than they are (aka, more like who they were at the beginning) — this is a magical time to re-acquaint yourself with your desires. Know that anything you've been missing from your past is available in your future. You just have to believe that it's available to you and position yourself to receive.
LEO RISING
There's a focus on illuminating wisdom for you this month, Leo. If there are lessons that you've been running from, they will catch up. If there's a mindset that's been holding you back, it will be revealed. The truth is that you can create anything you want; the sky's the limit, especially with your natural magnetism. The only thing that is stopping you is your own mind — your doubts, your fears, your conditioning. How has your past shaped your beliefs about yourself and your capabilities? What are you attached to that's anchoring you into the ground when you know (deep down) that you can fly? Take the blinders off, Leo. There's so much more to you than you're allowing yourself to see.
VIRGO RISING
You are on the precipice of a powerful and potentially life-altering awakening.  There's a shift happening in your subconscious that is bringing you into deeper alignment with your Truth. You are like a butterfly that's still in its cocoon. Take this time to be gentle with yourself. Your thoughts about yourself may be unkind right now, and you may be experiencing a lot of self-doubt. Take it easy and allow yourself space for both rest and play. You are allowed to love yourself first, Virgo. And in that self-love sometimes it means you need to take a step away from the world and find yourself again. This is a month of solitude and retreat; allow it to be as gentle as you need it to be.
LIBRA RISING
Self-discovery is the theme of the month for you, Libra. You can't truly know where you fit into the world if you don't know what you want. This is an auspicious month for coming into alignment with your Soul. You are here to be a messenger of love and truth, and this month you're being gifted an opportunity to come closer to that message. Spend time in your own aura with your own energy this month and prioritize your self-care. Although this month's energy might try to pull you into your relationships, take this time to practice taking all of the energy you put on others and bringing it home to yourself.
SCORPIO RISING
As we prepare for your birthday month, the Universe is bringing you opportunities to grow into your ideal self. Your daily routine is undergoing a transformative process and you're discovering what type of lifestyle works for you. You may find yourself in a space of transition, not sure whether to move forward or stay where you are. You are a highly sensitive being, and although you may not know it yet, you need to be mindful of what you put your energy into. This month is about letting go. You are letting go of anything that doesn't feel good so you can make space for something new and better suited to your heart.
SAGITTARIUS RISING
Hello, ego death. This month is a bit of a deep-dive into the psyche for you Sagittarius. Your ego is going through a transformative process and you're discovering how to use your authentic gifts as a tool to help the collective. Your mental body is tapped into the realms of intuition and spirit during Mercury Rx. You may need to take extra naps and spend time with your physical body; otherwise you might feel like you're floating. The universe is gifting you with space to explore your intuitive and spiritual gifts this month, so make sure to meditate and get in tune with your highest self.
CAPRICORN RISING
Tensions in your family life might bubble up this month, Capricorn. This is a time where you are being given an opportunity to discover your own identity and how that fits (or doesn't) in with the role you carry with those in your inner circle. Who we are internally is not always who we choose to be for our loved ones and that is being illuminated for you this month. It's time to get clear on any aspects of your identity that weren't chosen by you. You get to decide who you are and how you project yourself into the world, and anything you're carrying that belongs to your parents or your children or your spouse has to go. True belonging can only exist when we fully belong to ourselves, first.
AQUARIUS RISING
What is your relationship to the higher mind, Aquarius? Do you have a connection to your own spiritual truth or are you hiding from yourself? This month there is a subtle conflict between your ego and your higher consciousness. You have to learn to let go and allow intuition to rush in. There is nothing that you need to figure out right now, love. The magic of this energy is the magic of connecting to your Soul. Do you spend time with your higher self or are you too worried about the minutiae of your day to notice the Universe beckoning you?
PISCES RISING
Self-love begins in the mind. We cast spells with every word we speak and the way you talk to yourself becomes the house you live in. This October you will be challenged to find new beliefs and choose to use your words in ways that serve you. How kind are you to yourself and others? Do you allow yourself to be human and make mistakes? Or do you hold yourself to an unrealistic standard? You are allowed to be perfectly imperfect, Pisces. Make space to listen to your heart and follow your Truth. You don't have to prove yourself to anybody, not even yourself.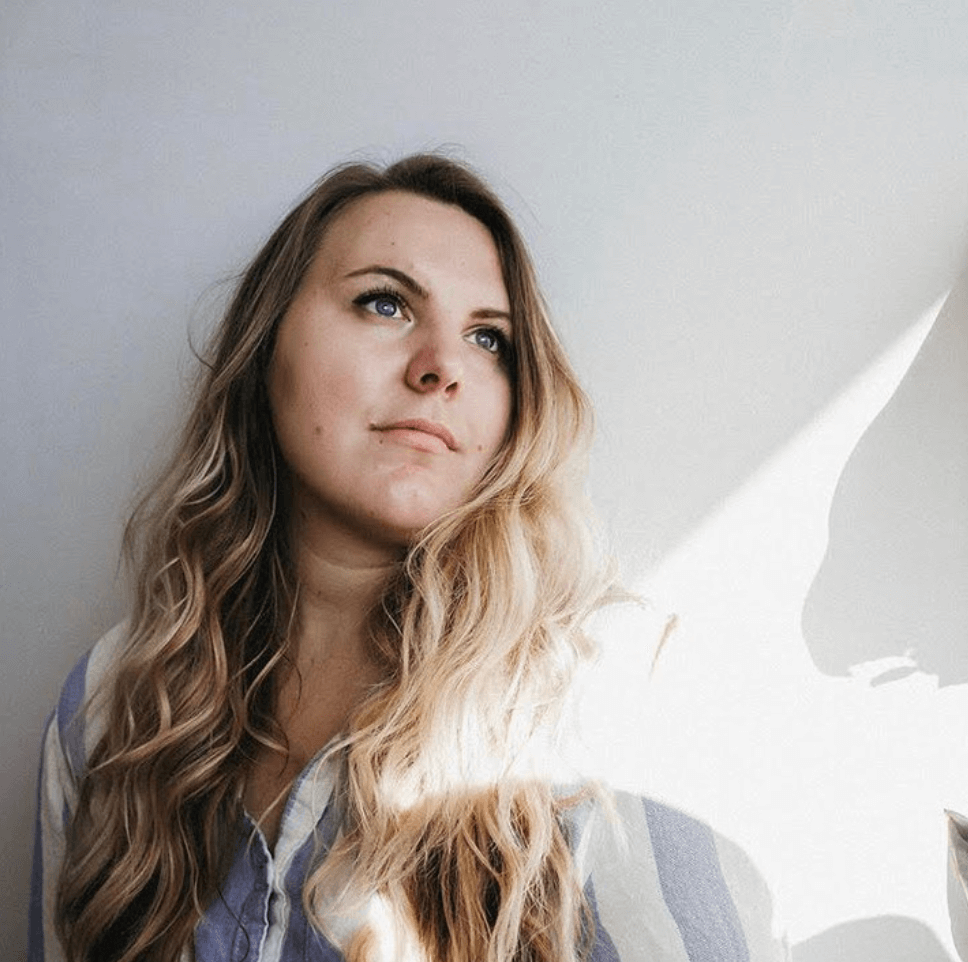 Giselle Plamondon is an astrologer and clinical counsellor who uses mystical tools to help you align your life with your unique cosmic archetype. I believe that we are all meant to be joyful + abundant and that the true path to magnetism begins with accepting ourselves exactly as we are.