Welcome to Toast, A Guide to Celebration!
To say we are excited to launch this fresh new brand is an understatement — especially now. With Toast, we're bringing you inspiring, vibrant and authentic content. I encourage you to sign up for our "Instant Toast" newsletter, peruse our website and social channels, and curl up with a coffee and our quarterly print magazine. Toast celebrates life in Saskatchewan and beyond, and soon, you'll find it everywhere.
Our first issue is aptly titled "The RISE," and we've collected some engaging stories about how individuals, businesses and organizations have come together to help each other out in unusual pandemic circumstances that are far from over. After living in COVID-19 restrictions for the past two months, most of us are pining to reconnect with the world. We await the re-opening of our economies, not knowing what this post-COVID-19 world will look and feel like. One thing I am certain of — we will never again take our health care and essential service workers for granted. As we gradually gain more freedom and reunite with loved ones in "safe bubbles," we will treasure every moment and hug. As an extrovert, I'm ready to face whatever the "next normal" is — smarter about staying safe during pandemics, but not scared.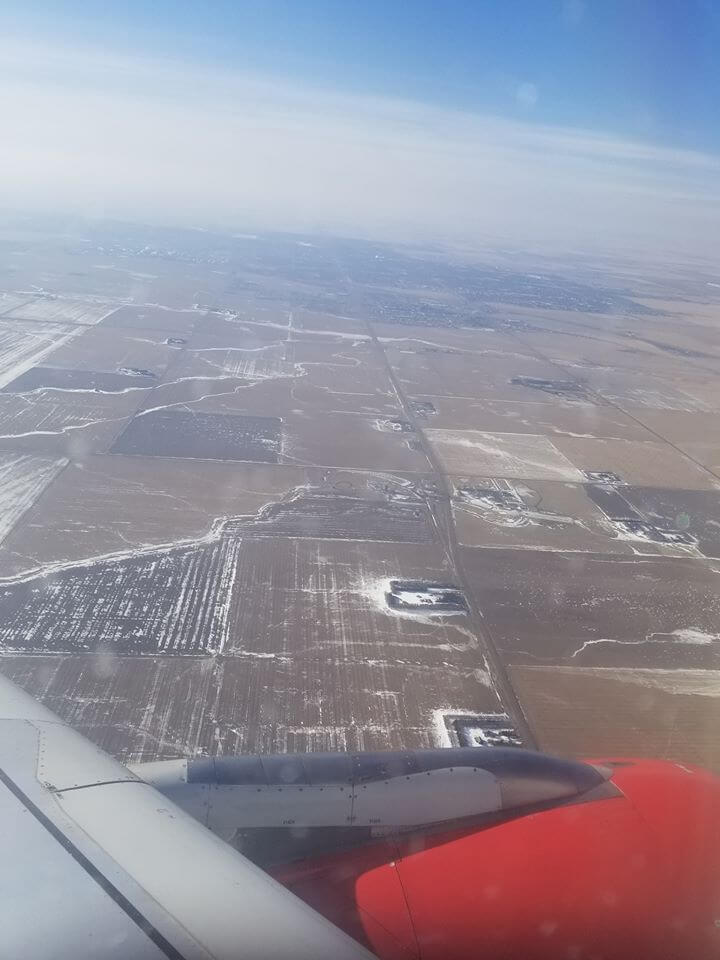 My COVID-19 story: From Dubai to Regina in a Pandemic
Little did I know when I left for Dubai in the United Arab Emirates (UAE) on March 7 to visit my middle daughter, Megan, that the COVID-19 virus would run rampant across the world so quickly. I watched and listened carefully on Facebook when our Prime Minister started addressing Canadians at home and abroad, staying alert in case my March 25 return flight to Toronto was changed. And sure enough… on March 19, a notification popped onto my phone that Air Canada had changed my flight to return through Frankfurt, Germany. But there was only one hitch; it didn't include a scheduled flight from Dubai to Frankfurt! Now what?
After two days of trying to reach Air Canada through their jammed phone lines, I gave up and considered my options. I was in a safe place, but my travel medical insurance was set to expire on March 26. I knew I needed help. So I registered online as a "Canadian Abroad" with the federal government (https://travel.gc.ca/travelling/registration) and the very next day, I received an email from the Canadian Embassy in the UAE with a COVID-19 update. I emailed them about my conundrum… how was I supposed to get to Frankfurt amidst the chaos? And better yet, could I get a different direct flight home from Dubai to Toronto?
The Canadian Embassy's response time was impressive. Their first email to me that same day asked for a phone number, and a call came the next morning. Their first question was: "Are you and your daughter okay?" Then, they provided the names and contact information for three different travel agencies in Dubai that do bookings for Air Canada. I called the recommended number and within 30 minutes had my flight rebooked on a direct flight for Toronto departing March 22. I sat in a state of calm disbelief, stunned by how swiftly my problem had been solved. I've never had to engage a Canadian Embassy on foreign travels before, but I gained a whole new respect for the role they play and specifically for the care and concern shown to me and my daughter by the Embassy staff. In fact, I continued to email the staff person assigned to my case, and she was thrilled when I got the flight rebooked and had arrived safely home. Mission accomplished.
Things were gradually closing down in the UAE over the two week period that I was there, but I still had a wonderful trip with many adventures, and I'll share that in another story. The day I left Dubai, the public beaches closed and the real lockdown started right after that. I am grateful for impeccable timing, and the peace of mind knowing that my daughter, who is still living and working in Dubai, now has a personal direct contact (and phone number) at the Canadian Embassy in the UAE. I am a proud and grateful Canadian, knowing the Government of Canada is with us wherever we go in the world.