families on doorsteps, regina edition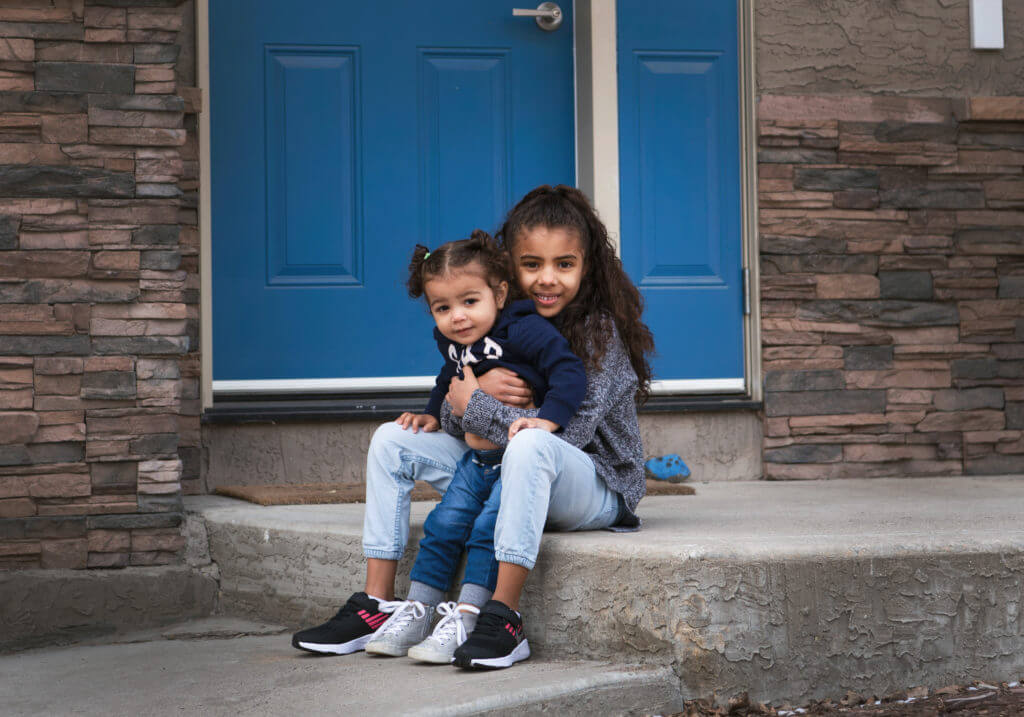 The White Family

What a time to choose to go back to work after an 18-month hiatus from work. My second child had just started daycare at the beginning of March, and on March 17, I had to go back to work. I have a child in Grade 1 and I no longer felt safe sending her to school, but on my first week back school closed and daycare asked that we not bring kids unless no other option was available.

During the last few months, we have not seen our parents in person. Our daughters' very busy schedule has become nonexistent and we are home with these two beautiful souls every day. I am now down to two days a week of work because I am an essential worker. My husband is working from home, but on days that I'm out of the house, he's now home with two little girls. He has done so well with this change of role.

We have all stepped up to do what has to be done. We are enjoying our children and time together as a family. We have some new roles we may not have ever expected, but this experience has brought my husband and me so much closer again. Working like a team when things need to get done is what we do best.

Photo courtesy Oriana Shiplack Photograph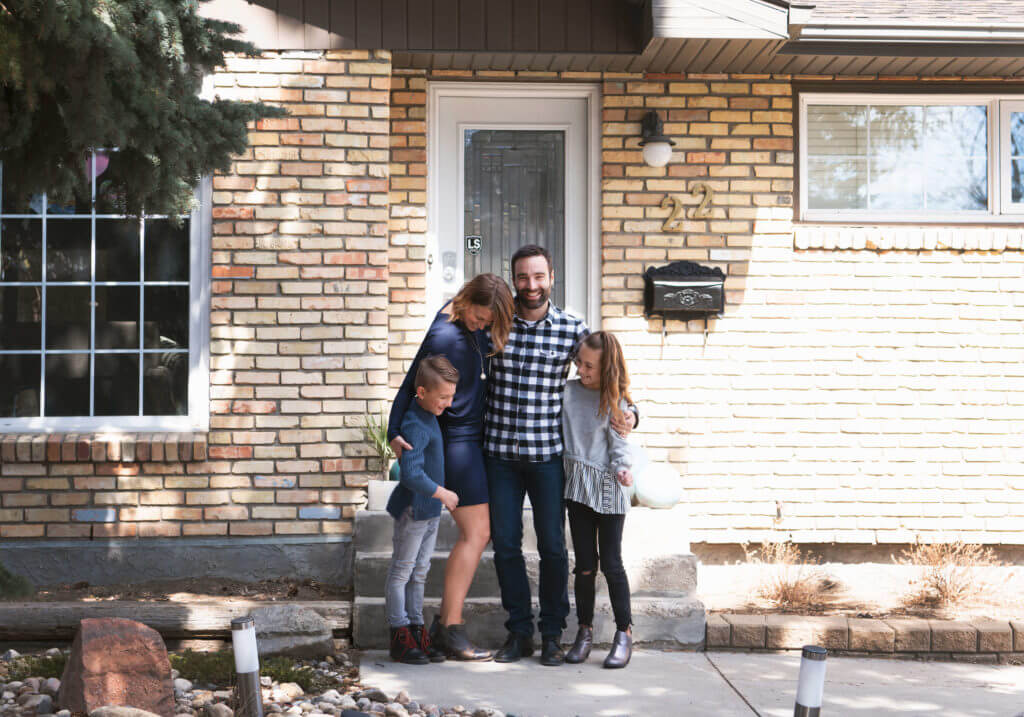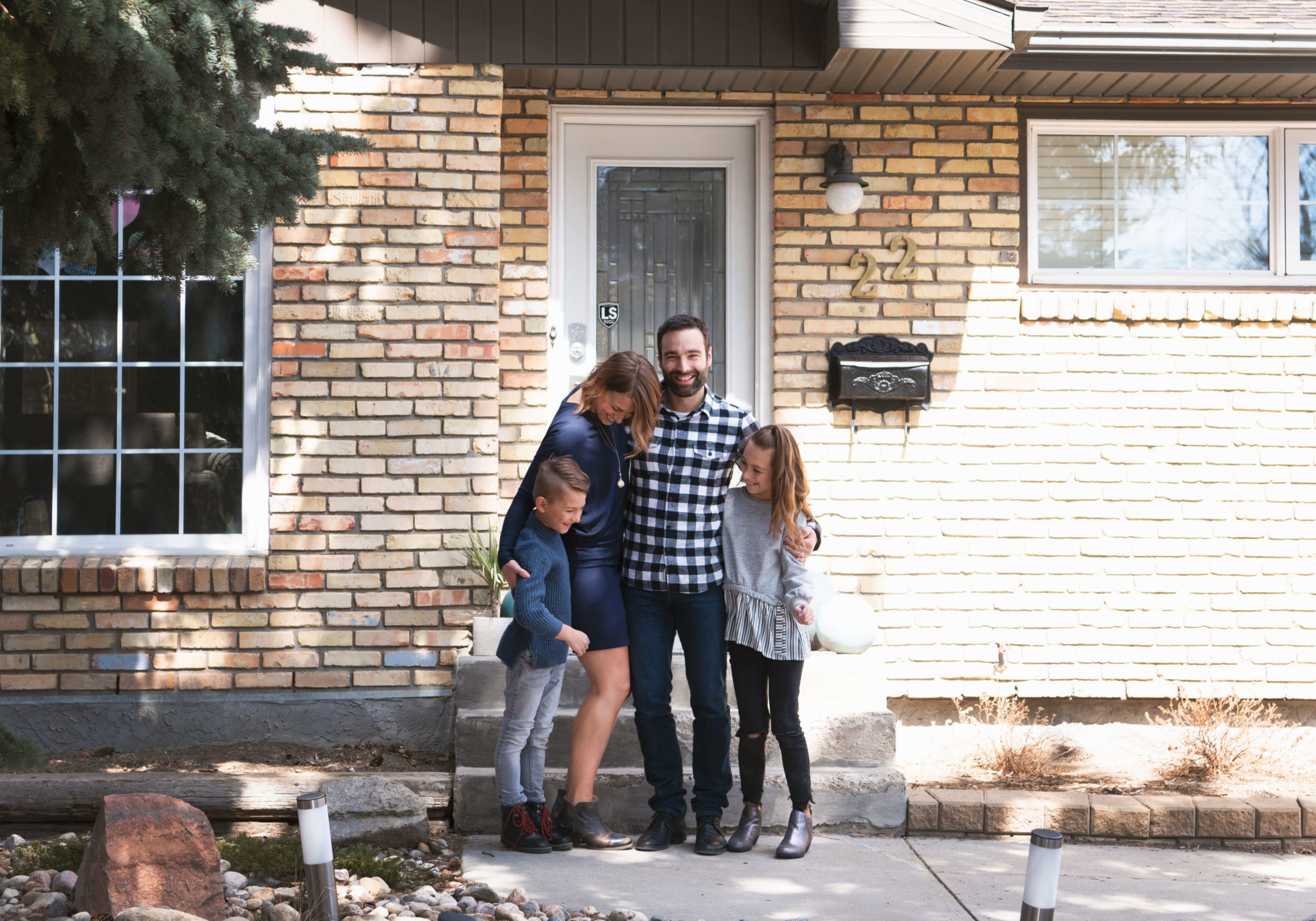 The Wernikowski Family
The word "unprecedented" is often thrown out these days, but what other word suffices to describe our journey through these unknown times. Our family's journey varies day to day. Sometimes we wade blindly. Sometimes we run with smiles on our faces. We stumble and fumble around just trying to get through.
However, every time we feel down, become frustrated with learning, working or even with each other, we try to give ourselves a reality check and count our blessings. We are healthy. We can stay home to protect our loved ones and help those on the front lines. There is food in our fridge and a roof over our heads.
What else could we ask for but a beautiful picture to capture these times, our feelings and the deep connection of family.

Photo courtesy Oriana Shiplack Photography


The Sundqvist Family


We are currently very lucky that both Scott and I can work from home during these crazy times. Our 17-month-old daughter, Iris, is at home with us, too. It hasn't been the easiest keeping her busy all day and at the same time getting work done, but we are making the best out of the situation and taking advantage of the togetherness!

I'm from Sweden and as a country they have a taken a very different approach to the containment of the virus. It's hard to be so far away during these tough times, especially when I have several family members who have contracted the virus.
We are looking forward to life going back to a little bit more normal. Hopefully, that is sooner rather than later.

Photo courtesy Oriana Shiplack Photography


The Sullivan Family

Our lives actually haven't changed too much since we have been isolating because both our jobs have been considered "essential" (my husband works in the automotive industry and I work for an agricultural company, but thankfully I have been able to work from home). However, our oldest son is currently in Kindergarten and when schools closed, it turned our world upside down. He understands there are very sick people around the world right now, but he is missing his friends and his teacher. We also have had to figure out how to homeschool, after working full days, which can be very stressful at times.

However, we are making the best of it. We have become even closer as a family and have enjoyed just being able to focus on the four of us — although our oldest is making a list of everywhere he wants to go once everything has been lifted. It definitely is a scary, unknown time but we have each other to help us get through it.


Photo courtesy Oriana Shiplack Photography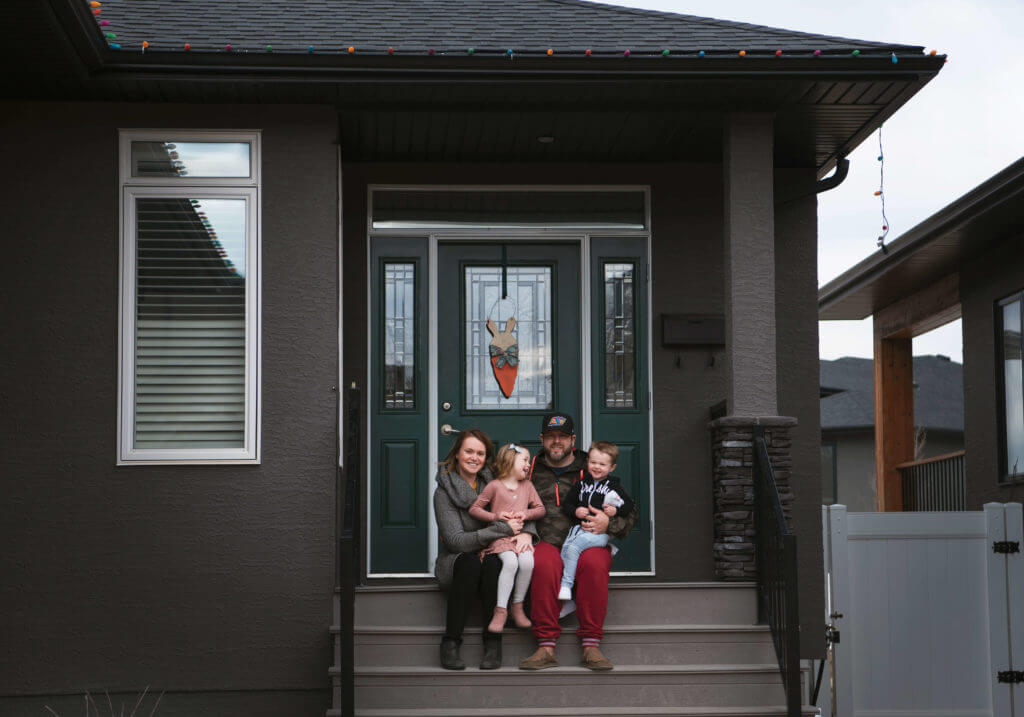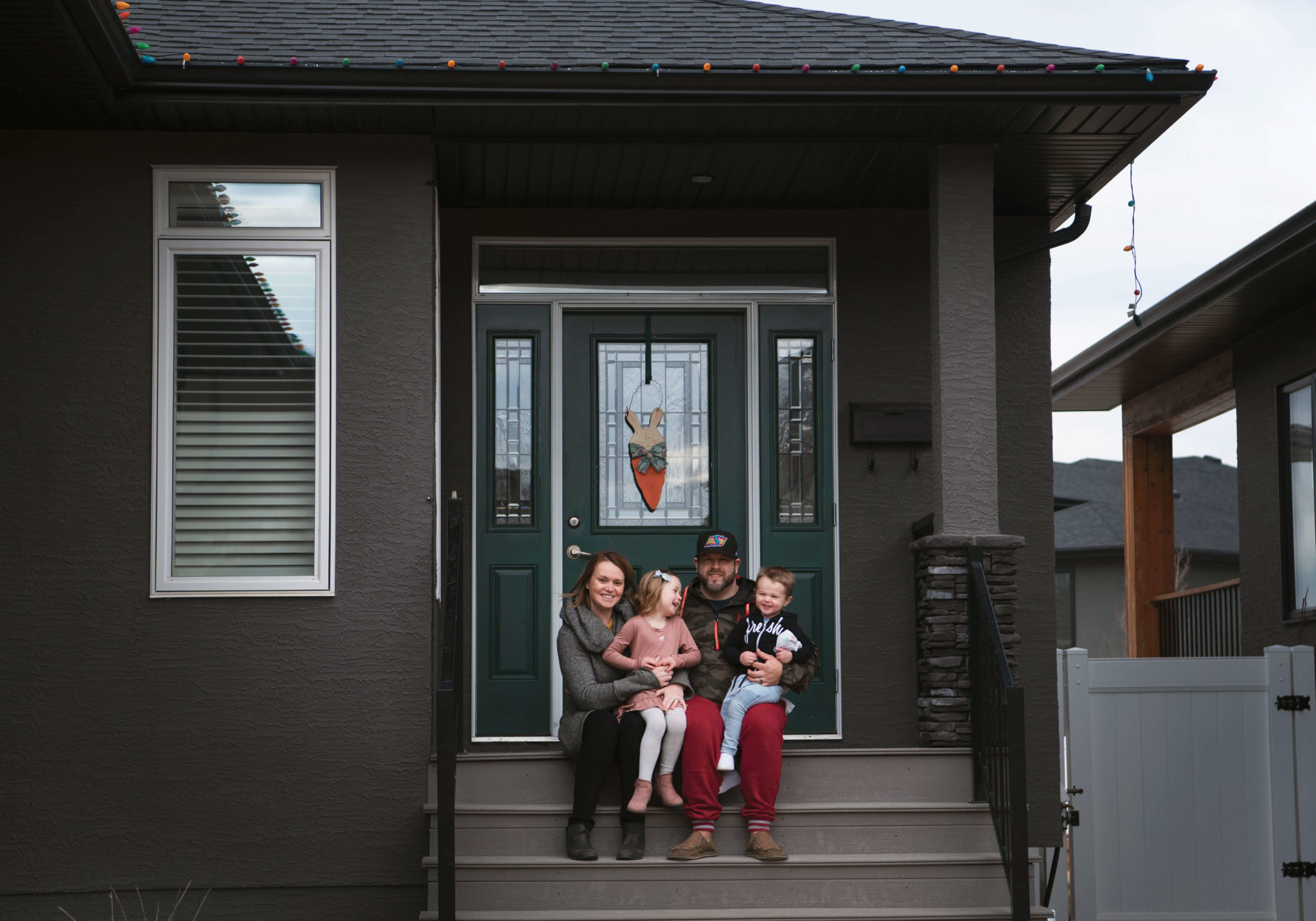 The Sommerfield Family
COVID-19… I never thought I'd live through a global pandemic and I never imagined I'd live through a time where you have to self-isolate at home. I'm thankful first that everyone close to me is following the self-isolation rules and remains healthy. Secondly, I'm happy my children are young enough that they don't quite understand what's going on. I still go into work during the week, so there is some normalcy that still remains in my life, which I appreciate. I've purged the whole house and basically cleaned it from top to bottom multiple times (I have a hard time doing nothing).
I miss seeing my family and friends, going out to eat and going to my kids' activities. We had these porch photos taken by the lovely Oriana Shiplack. As weird as this time is, I wanted a memory to look back on when this is all over.

Photo courtesy Oriana Shiplack Photography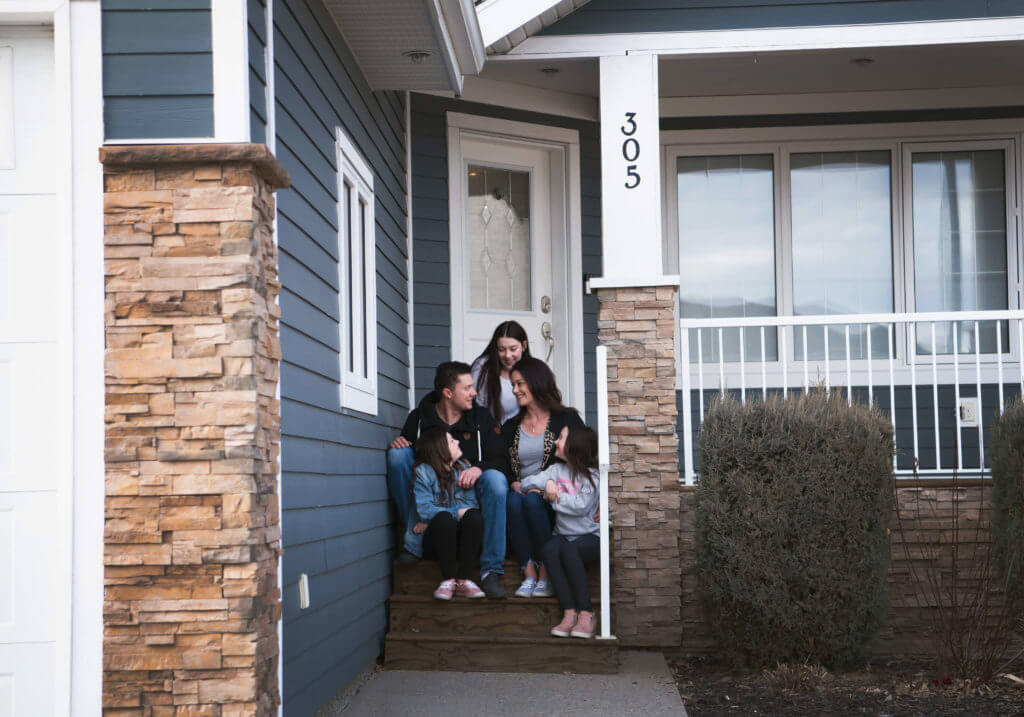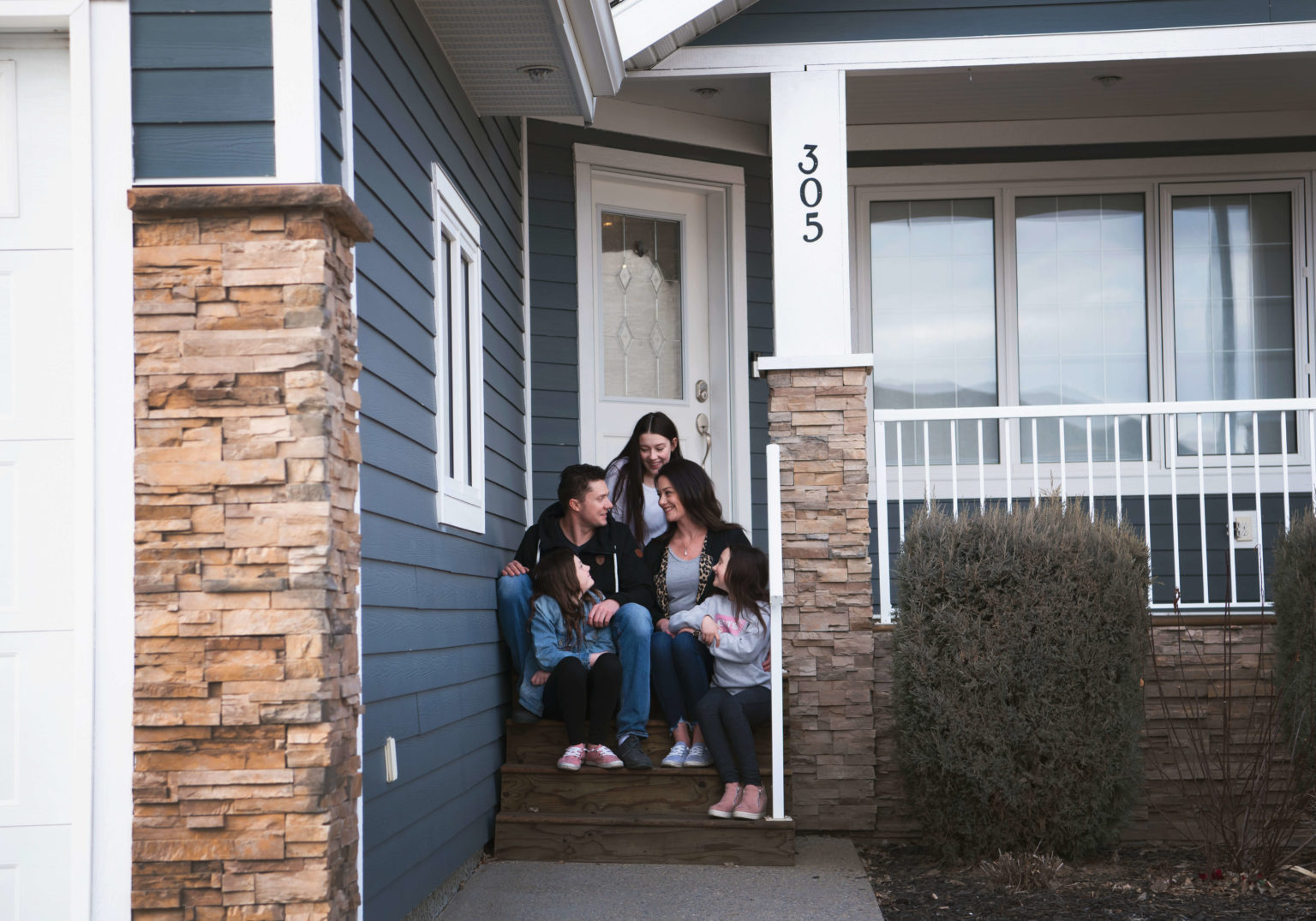 The Sokol Family

We are navigating a new life. My husband and I are both still working. I'm blessed to be working as a registered nurse and still serving the community, but from home. And like most parents, we have become teachers as well!

This has been the most challenging change for us. But we are learning to let go. If every assignment doesn't get done, that's okay. We are baking, crafting, learning real life lessons, and spending quality time together as a family we would not normally get. These moments in the "slow down" have given us a chance to get to know each other on another level and appreciate each other more, and we are grateful for that.

Even through some moments of anxiety, I am so moved by what I have witnessed in the last six weeks. I've seen so much good in humanity — people helping out strangers, donating food, checking in with friends, delivering groceries, visiting elderly family, even if it's through a window… people coming together as a community and caring for each other.

I hope this is what we take from this time and keep it going long past COVID-19. Stay safe!

Photo courtesy Oriana Shiplack Photography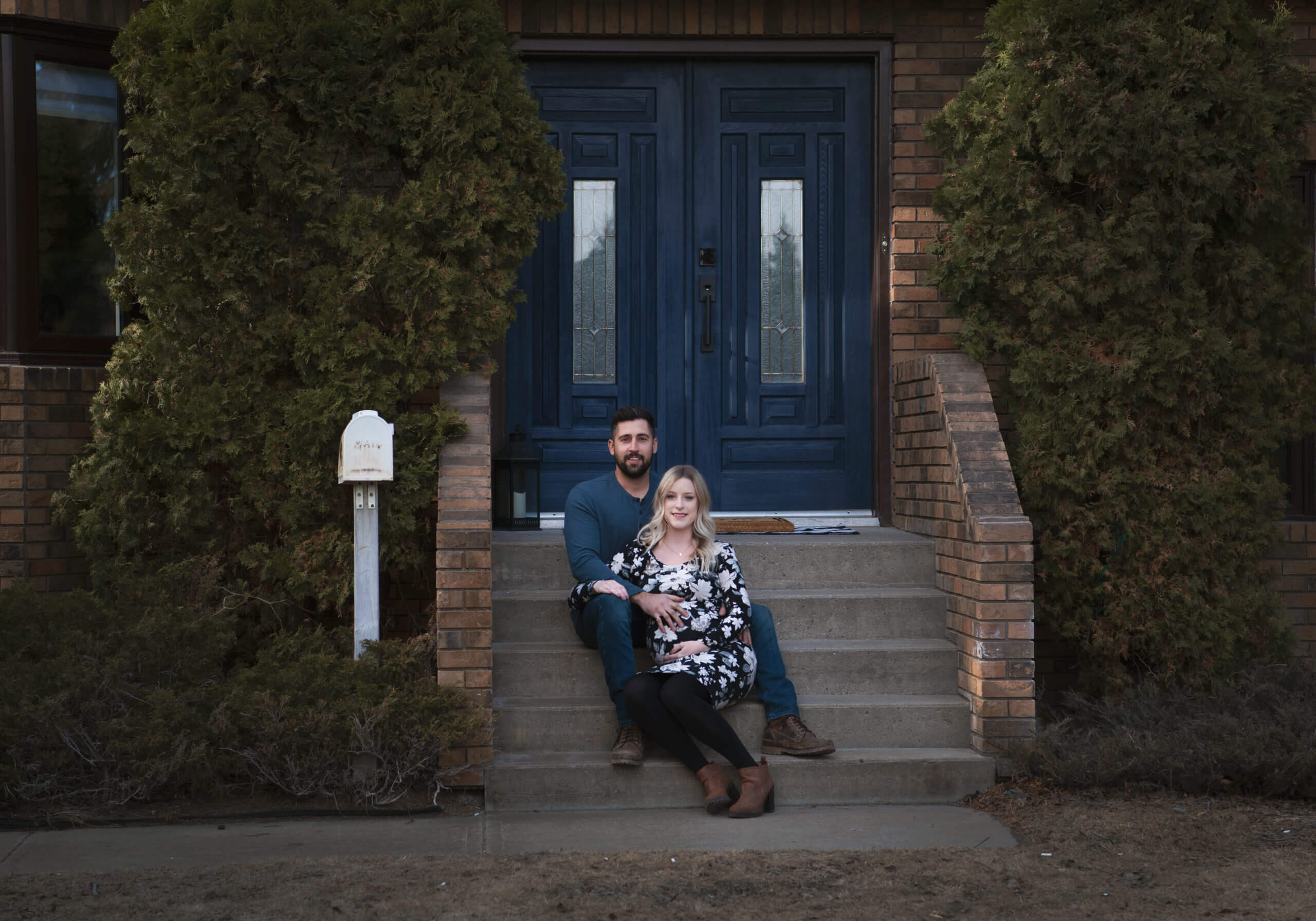 The Loverin Family


As a first time mom, being pregnant during a pandemic hasn't exactly been ideal. To say this is not how I pictured spending my days before our new addition joins us would be an understatement! While all the uncertainties of the COVID-19 situation has heightened my nerves — and I wish my family and friends could have shared in these last few months — I am really fortunate in many other ways. I have spent my time in isolation working from home, walking my dog Lincoln (who very much enjoys having his humans around all day), improving my skills in the kitchen, and preparing for our baby boy to arrive later this month.

There have been good days and there have been bad days, but choosing to stay positive and looking forward to life with a newborn has helped me to adjust to this "new normal." I want to thank all the essential workers who risk their safety everyday so that I can stay healthy at home, and Oriana Shiplack for providing a bit of light to so many during this dark time. I am so happy to have these photos to look back on and remember this time!

Photo courtesy Oriana Shiplack Photography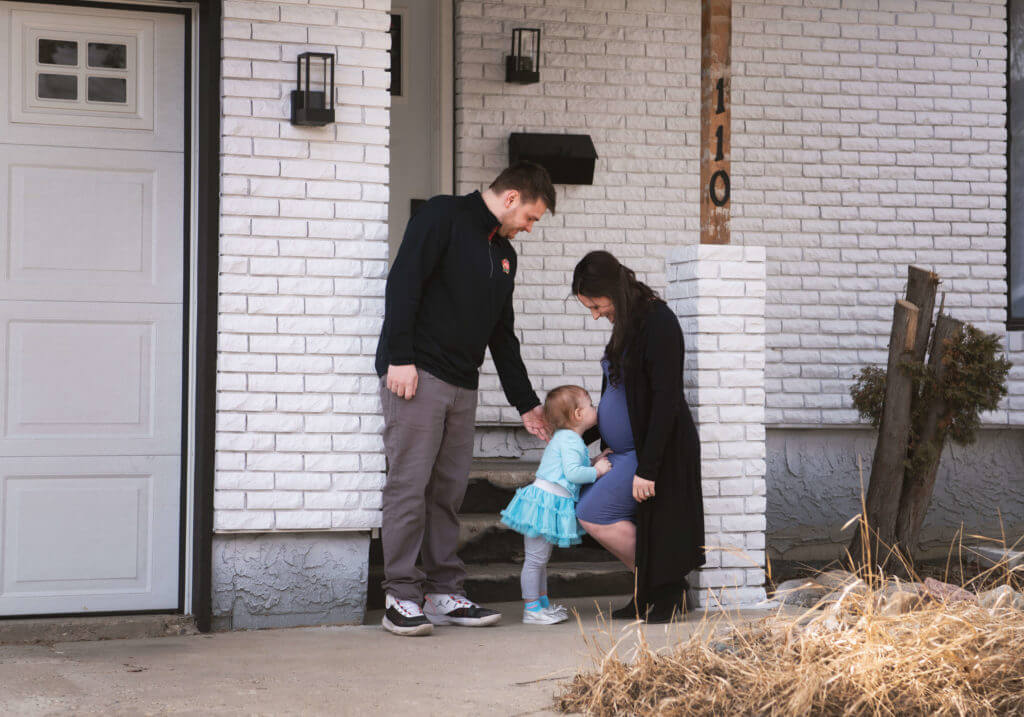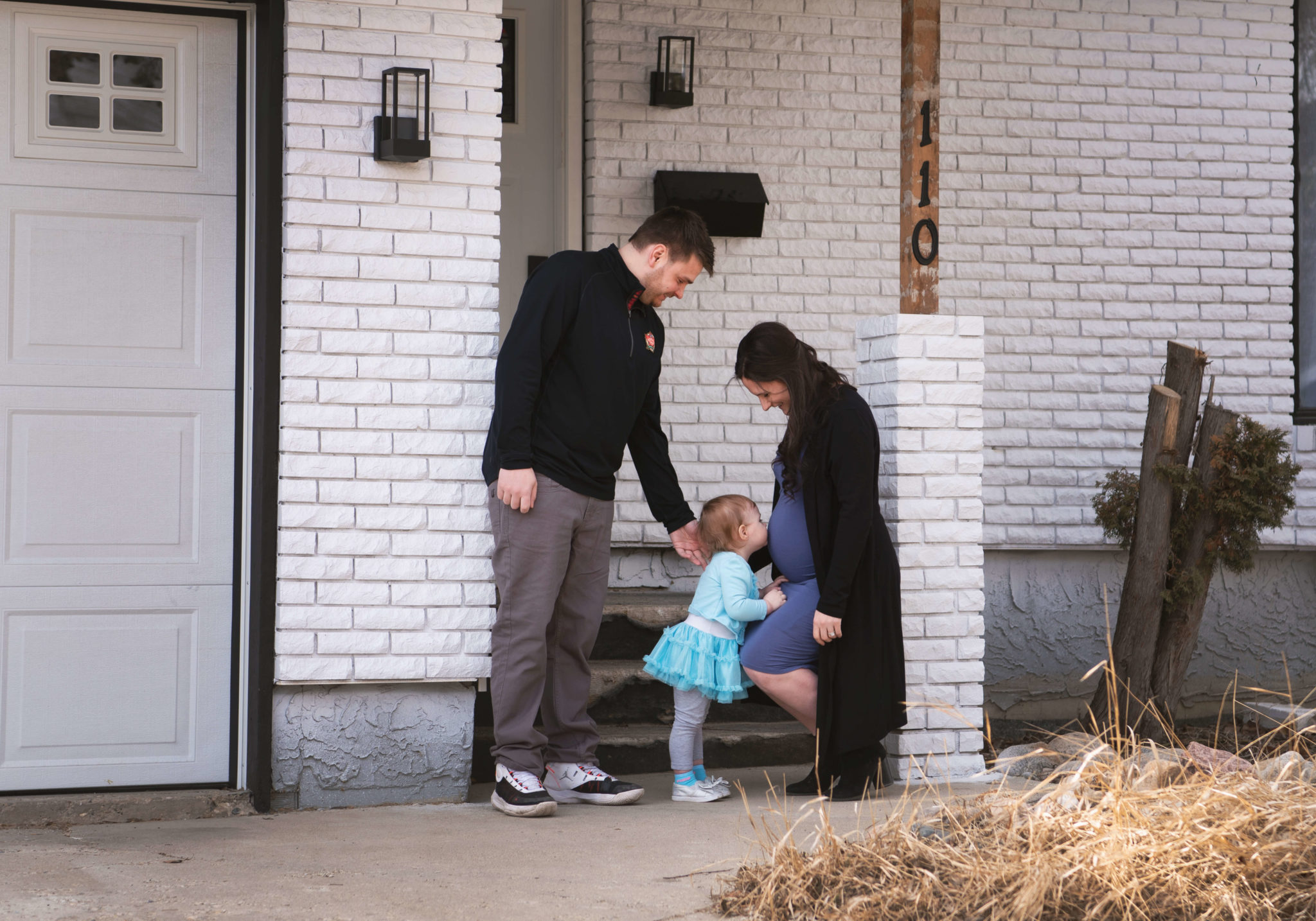 The Knoll Family

To say that this social distancing experience has been an emotional roller coaster would be an understatement. I left work on March 16 with a "see you tomorrow." Little did I know that was my final goodbye to my work family for just about a year because at 35 weeks pregnant, the likelihood we'd be back in the office prior to my maternity leave was slim to none. I felt horrible as local businesses were closing and taking a hiatus, and I was crushed to come to the realization that I'd have to cancel my newborn photos. Having those memories of our firstborn are photos that I will cherish forever and it breaks my heart that we won't be able to have professional newborn photos.

Therefore I am forever grateful to Oriana for taking on this front step photo project. These photos capture what our lives are like at this very moment; just a family of three — soon to be four — together and happy, but socially isolated from everyone we love. We'll have these photos forever to remind us to never take for granted a hug from friends and family, visits to the grandparents, family gatherings, holidays and so much more.

Photo courtesy Oriana Shiplack Photography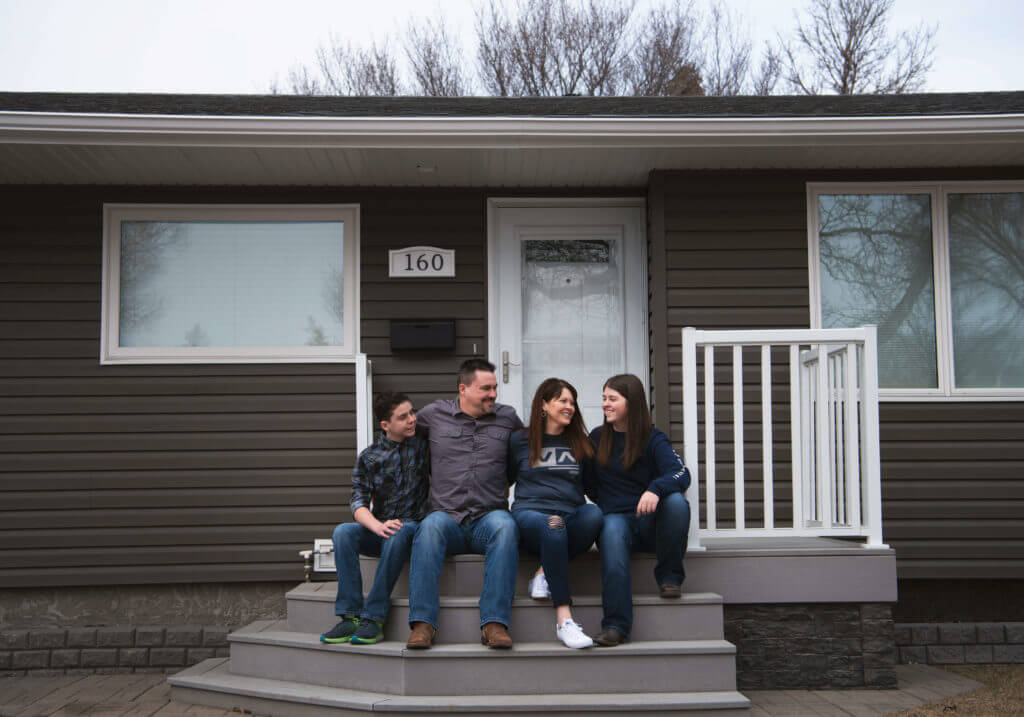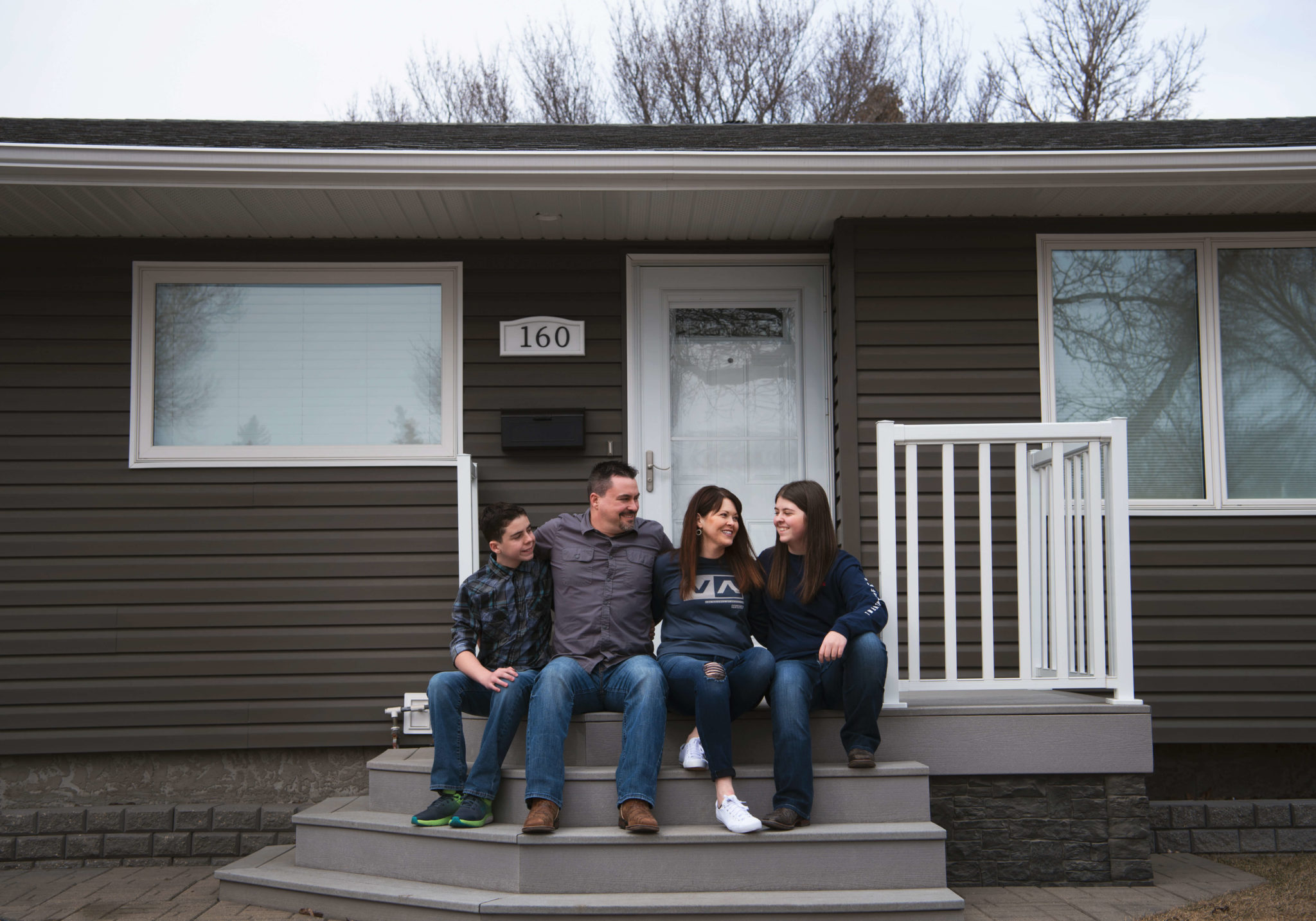 The Keeler Family


When life gets tough, you stick together! With whatever life throws at you, knowing we have each other is what has gotten us through it all. We've been adjusting well, but let's be honest, it's been challenging for our family as it's been for many others, too. Having a husband who has been going to work because he is considered critical services is… scary! Helping kids with online schooling has been interesting and fun and shown me how much credit I give to all teachers.

Our guitar lessons are now done over FaceTime, as well as visiting with our special nephews from our phones. From oncology appointments done over the phone to a postponed surgery, trying to stay optimistic is hard. Dealing with ovarian cancer is hard enough and then adding a pandemic into the mix is exhausting. But we are stronger together! When we have each other, we have everything! I never imagined that we would enjoy the slower pace of life, but the extra time and love we get to share during this time will last forever!

Photo courtesy Oriana Shiplack Photography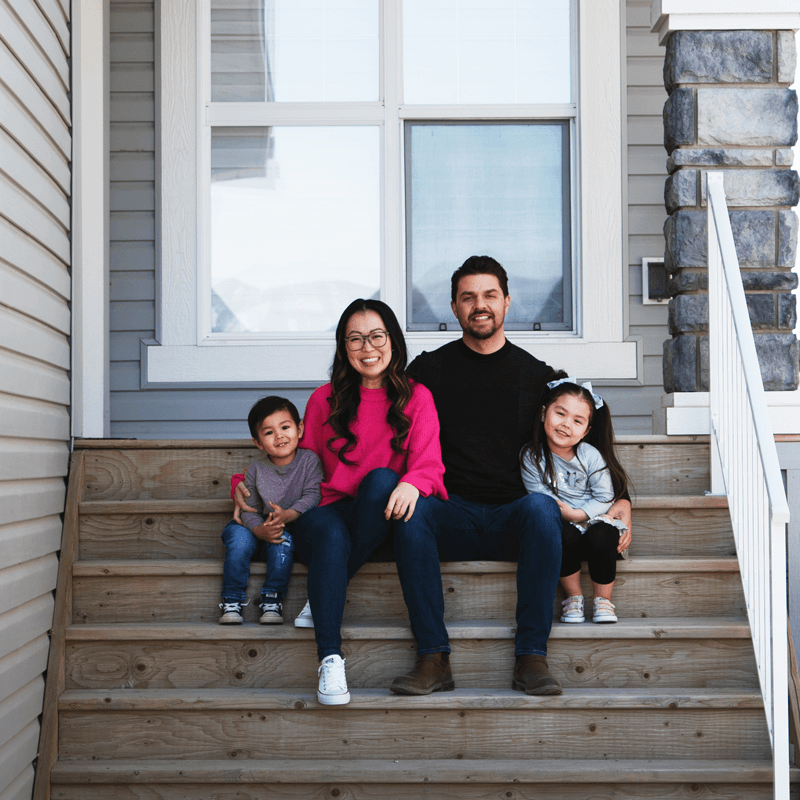 The Green Family


Quarantine has been an interesting affair for us. We decided to pull our kids out of daycare under the advisement of their paediatrician shortly before the province announced school closures. My son, Edison, is asthmatic and we learned early in his life that he has a compromised immune system; essentially he is the epitome of an ideal host for COVID-19.

While my husband still goes to work full time, I have been working full-time from home. Being in HR at an unprecedented time like this has increased my workload tenfold and kept me on my toes without a single dull moment to breathe! Basically, I am constantly falling behind on the needs of two emotional and dramatic toddlers (one of whom is literally terrorism in human form), the house looks like I'm losing an aggressive game of Jumanji, and the wine supply can't seem to keep up with demand. So to say that the struggle is real is the understatement of the year — this and just about every other year!

As an extreme extrovert, this is basically my biggest fear while also testing out the theory of "unconditional love" and the boundaries of my sanity. I see everyone else baking sourdough and becoming master chef Canada, while spending meaningful time educating their children — and
I'm just over here lookin' like a potato drowning in a hot mess trying to keep everyone alive and threatening the disappearance of toys, all damn day. (Full disclosure: this beautiful photo is not a true depiction of what's actually happening inside the house!)


I know that as all things, this too shall pass. I can't help but wish this could have been a moment of pause for us, like so many others, to catch up and spend quality time together. But I am truly grateful for the opportunity and ability to continue working, and that at the end of the day, we are together, messy but healthy!

Photo courtesy Oriana Shiplack Photography