Certified B Corporation businesses owners, Melissa and Johnathan Nightingale, certainly have a knack for management. Their Toronto-based business, Raw Signal Group, offers leadership and management training programs, including one-on-one coaching, live events and executive sessions. Staying ahead of the curve, they launched "Managing 2020" Customized Programming during COVID-19.
Entering their fourth year of business, Raw Signal Group stands out for their BCorp certification, and their unique perspective on the tech industry. Both Melissa and Johnathan have a background working as software technologists in San Francisco start-ups, which has led them to develop a practical and applicable style of training that — put simply — actually works.
Since COVID-19 started, they have noticed gaps in management in the industry, with difficult decisions being made on layoffs, transparency, and finding balance, creativity and productivity in remote working locations.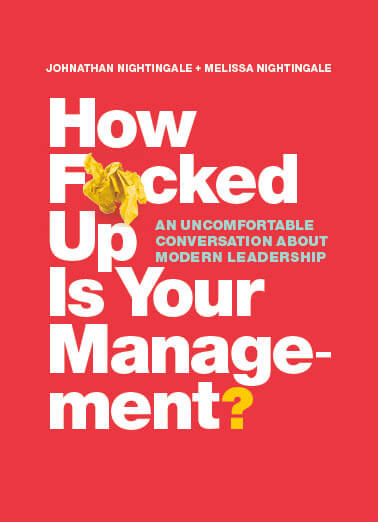 "Managing 2020" customized programming helps more people manage well
That's why they launched Managing 2020, a COVID-19 initiative that provides customized programming for bosses and managers trying to navigate their way through the pandemic and its aftermath. While Raw Signal Group programs typically cost thousands of dollars, they're offering the Managing 2020 video series for just $99 to try and help more people manage well.
The duo is also the best-selling authors of the book How F*cked Up Is Your Management, which is a great resource for managers and leaders alike. With clients all over the world and a real global need for successful and efficient management, Raw Signal Group is dedicated to ensuring that businesses remain sustainable and profitable, starting at the top.