What began as a hobby for Leana Deeb while attending the University of Texas in Arlington turned into a full-time career as a fitness trainer and social media influencer.  
Her first viral video on TikTok was posted in October 2021. Since then, she's amassed more than 10 million followers on TikTok, 3.3 million followers on Instagram and more than 300,000 YouTube subscribers.    
The Gym Became a Refuge for Leana Deeb
Funnily enough, Leana Deeb didn't intend to become a TikTok star; it was her friends that encouraged her to start posting her workouts and daily meals to inspire others.  
During that period in her life, going to the gym became more than just a hobby for her; she used it to find refuge from the challenges she was facing in her life. Suffering from depression and anxiety, Deeb's weight plummeted. She began to regain her strength at the gym – and she took her audience on the journey with her.  
Leana Deeb Says Her Content Is 'Much More Than Fitness' 
Through her authentic and candid posts, she showed that the experience of recovery was full of ups and downs, early morning wake-up calls and balancing a life of working out and her faith.  
"My content is much more than just fitness," Deeb told toast. "It is more about going through the hard times in life and still pushing yourself when the times get tough. I want to push others to be the best version of themselves."  
Leana Deeb took time out of her busy schedule to answer our questions about how her journey started, her daily routine, how she makes time for both her faith and fitness, and her advice for people who are eager but nervous to dip their toes into the fitness world.  
How did you take that first step into creating fitness content? 
A lot of my friends told me to post on social media – they were just random videos. When I started personal training, I wanted to make my content more fitness based. I realized how much fitness would impact someone's life 
I may have been nervous to post my first workout video because my audience might not get it or know what it is, but I just decided not to care and put the workout out there. I started taking my content seriously by balancing editing and being in school. In a way, I decided that I can show myself doing these things and show others they can do it too. If I can do it, so can you. 
Walk me through your day from the minute you get out of bed to when you go back to sleep.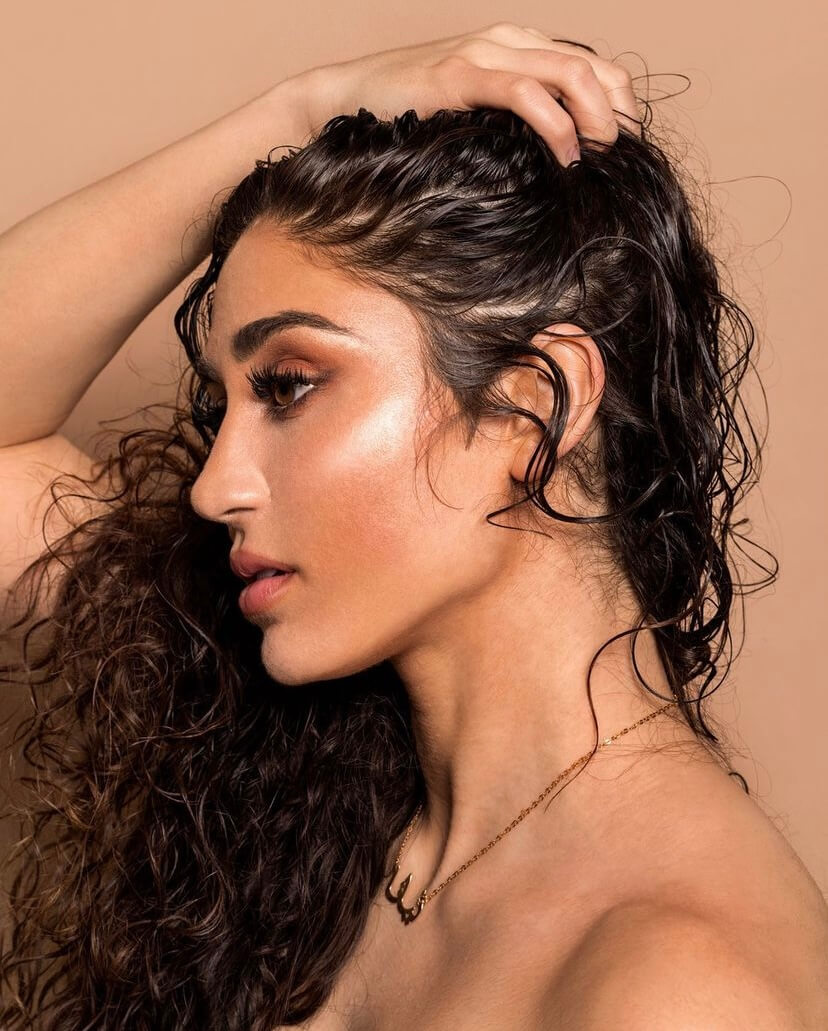 I wake up at 4:00 a.m. every day. By 5:00 a.m. I had taken a cold shower, done my skin care and eaten breakfast. I usually start filming as soon as I get up so I can get extra content in and try new angles. My prayer is at 6:00 a.m. so I always wait until that. I have meetings every day, calls at 6:30 a.m. every morning and then again at 11:30 a.m.   
After prayer, I head to the gym which is about a 45-minute drive away. The reason I drive this far is because it has the best lighting and I feel the most comfortable there. I work out for 2 hours, head home, shower, have a protein shake and continue editing content.  
It takes me a while to edit because I am a bit of a perfectionist. I try to switch up between TikTok and Instagram – I use the same footage but different platforms. I use TikTok for more fun content and Instagram to be a bit more informative.  
In the evening, after dinner I'll eat and continue filming more content to have ready for the next day. By the time it is 8:00 p.m. I'll start getting ready for bed and be asleep around 10:00 p.m.   
Has the 4:00 a.m. wake-up call been a routine part of your life for a while now?  
In the Islam religion, we have five daily prayers. I base my schedule off of those prayers with the first one being at 5:00 a.m. and sometimes it is 6:00 a.m. because of the sunset.  
How do you make time for both your faith and fitness as they are both equally important aspects of your life?  
I make time for lectures throughout the day whether this is when I am driving to the gym or just cleaning up. I try to listen to one lecture a day and do the prayers throughout the day. They help with my anxiety. I feel like whenever I get into prayer, it is a form of meditation for me. If I feel like I don't want to go to the gym, I will either listen to a quick lecture or pray and it makes me feel energized and grateful. 
It holds me accountable to keep going even though I want to give up sometimes or I feel like I don't want to work hard. It shows me that everything I have, I should be grateful for.  
Would you say that your religion is a big part of your success in your fitness career?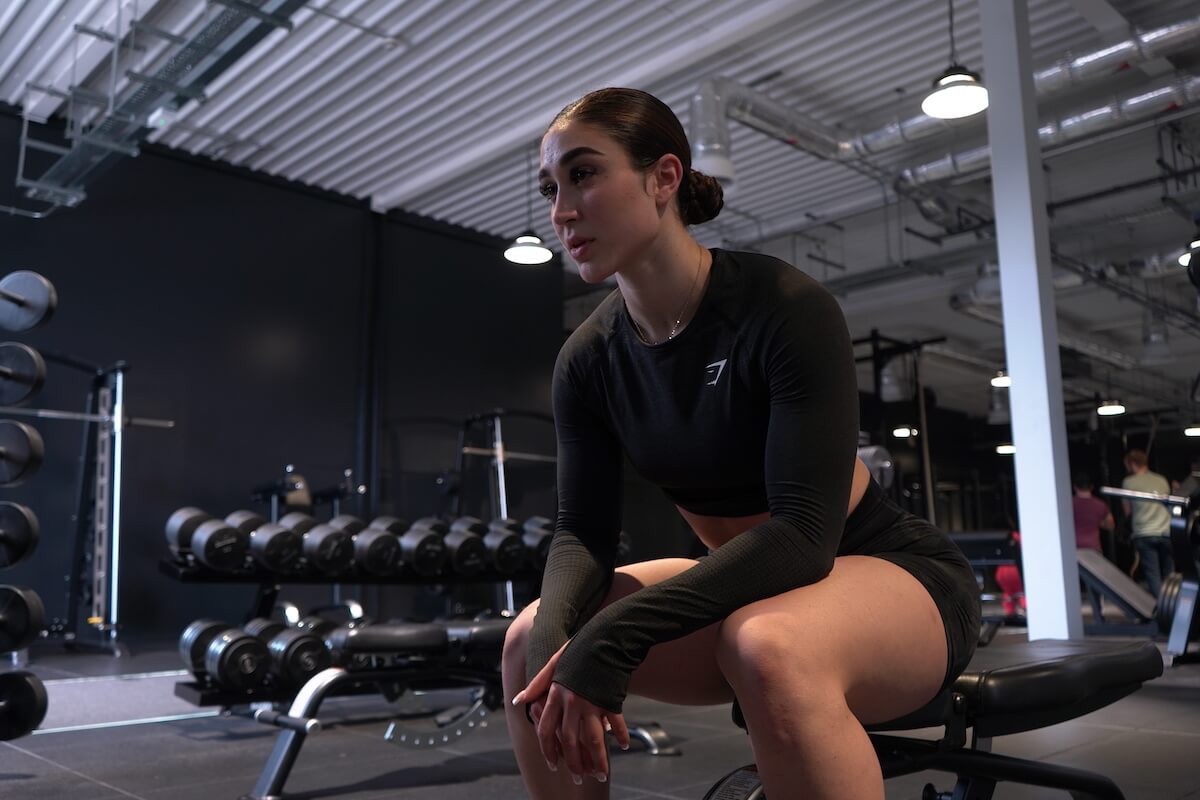 One hundred percent. I played soccer when I was younger but then I hit a very tough point in my life. I went through depression and a mental illness. I lost so much weight and that was what really got me into taking my fitness journey seriously. I didn't know much about lifting weights or targeting specific muscle groups. When I went through that hard time in life, I feel like that was meant for a reason. It was for me to focus on the gym and take my health more seriously – God put this in my life for a reason.  
I can now inspire others with the transformation that I have had and the mental challenges I went through.  
Can you describe some moments where you felt you really made an impact on others? 
When I met my followers in person – someone telling me about their fitness journey and everything that I have helped them through. It is strange seeing it in person, but it is so rewarding, it is truly the best feeling ever. When I receive messages, I see that people are more confident with posting their photos on Instagram. A lot of people aren't confident to post on social media and you see now all types of people posting and it is inspiring to others. 
I can see this not only benefiting their personal lives but their mental health. I can see others pushing themselves in the gym, which will impact their work life.  
How do you motivate others who shared similar experiences to take that jump into the fitness world?  
I would tell others to just ease into the process. Think of the gym as a safe place and not feeling like you are going to the gym just to work on your body. It is more of a therapeutic place where you can get away from any hardships you are experiencing in life.  
Sure, the objective of the gym may be to get your ideal physique but it is so much more than that. It is about going in there and feeling great, connecting with your mind and feeling the intensity of your workouts. Ease into it and don't think of it as a scary place. Do what feels good for you.  
Lead image credit: Photo of Leana Deeb by Nellis Subasic.