The Greater Saskatoon Chamber of Commerce is taking great strides to ensure the community has access to local businesses they can continue to support and celebrate during the global pandemic and beyond. These efforts can be found in the Chamber's upcoming initiative appropriately named, Totally Locally.
The idea behind Totally Locally came to life when the Saskatoon Chamber was brainstorming ways to help local businesses who are in need of support now more than ever. The Totally Locally campaign encourages community members to buy local via an online Market Hub ready to provide products and services to the community. Entrepreneurs and business owners are invited to upload videos, photos and all the necessary details surrounding their products or services so those interested members of the community can learn more about these places of businesses they may not have been aware of before. The Saskatoon Chamber team is also offering to shoot videos for the website safely and free of charge, understanding that not all places of business will have access to the tools they need to create footage on their own.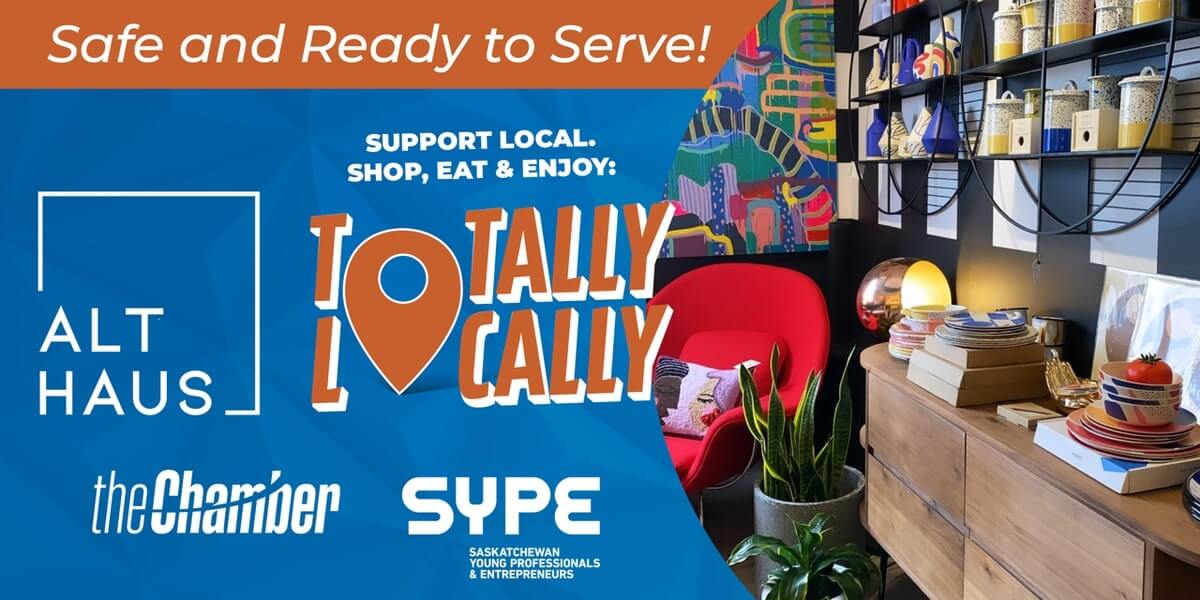 The website will launch later this year, giving the Chamber time to retrieve all of the details they require to get each business up and running on the website. Until then, the Saskatoon Chamber has partnered with Saskatoon Media Group to offer free media spots across their radio stations, so small businesses can get the reach and attention they need to bring traffic to their doors or online stores.
Whether you're running a small business that's been around for a while or you're new to Saskatoon, the Chamber takes great pride in helping bridge the gap between entrepreneurs and the community to ensure the products and services they offer are promoted across the city. To learn more about what the Saskatoon Chamber has to offer and to find out how your businesses can join the Totally Locally initiative, visit the Saskatoon Chamber of Commerce online. And for those in the community who are eager to shop local, follow the Chamber on Instagram, Twitter, and Facebook. You can also check out the Saskatoon Chamber YouTube channel to listen to past Totally Locally radio spots.