Ready for some good cheer during this final month of 2020? Brit's Picks for December highlight some Saskatoon Christmas season events.
A Very Prairie Christmas
Dec. 18, The Bassment
Jeffery Straker hasn't let the pandemic slow him down creatively. The singer/songwriter has been performing online, in backyards and indoor concert venues right across the province. Now he's got a special holiday show planned for the next two weeks and is touring it all over Saskatchewan. It's the perfect way to launch his new EP This Christmas. Space is limited at the Bassment so you're going to want to jump on these tickets they are $25 – $35.
VIDEO: https://www.facebook.com/jeffery.straker.music/videos/137509071128113/
INFO: https://thebassment.ca/event/jeffery-straker-201218/
---
Holiday Hoopla
Dec. 18 -31, Online
Let's get out the cookie cutters and have some fun with Sylvia Chave. No matter how excited you are for Christmas, I bet you know some kids who blow your enthusiasm out of the water. Chave knows how important music is to kids, especially this time of year, and that's why she's pulling out all the stops for her annual Holiday Hoopla. This will be an online show and with the purchase of your ticket, you will be able to access the performance for 24hours. There are family and group rates, $7 a family and groups of 20 or more can purchase a viewing for $45. Chave is also offering a gift option for the show where you can buy tickets to the online show for the kids in your life.
VIDEO: https://www.youtube.com/watch?v=k0Y8V_0y_zI
INFO: https://ontheboards.ca/events/
---
BHP Enchanted Forest, one of Saskatoon's Christmas season events
Now – Jan. 9, Saskatoon Forestry Farm Park
There's nothing quite like the twinkly lights and music to get you into the holiday spirit. That's the magic that awaits you at the BHP Enchanted Forest. This year when so many holiday traditions have been put on hold this is one that's still going strong. The old favourites like the 12 Days of Christmas and Noah's Ark are up and shining and new to the display is a blue tunnel of light honouring the essential workers in our community. This is one of the longest-running light shows in Canada and it's all for a good cause. Proceeds from your $10 per person or $35 per car are donated to the Saskatoon City Hospital Foundation and the Saskatoon Zoo Foundation.
VIDEO: https://www.youtube.com/watch?v=TV1G1-cjUVg&feature=emb_logo
INFO: http://www.enchanted-forest.org/
---
SSO Double Dose of Holiday Cheer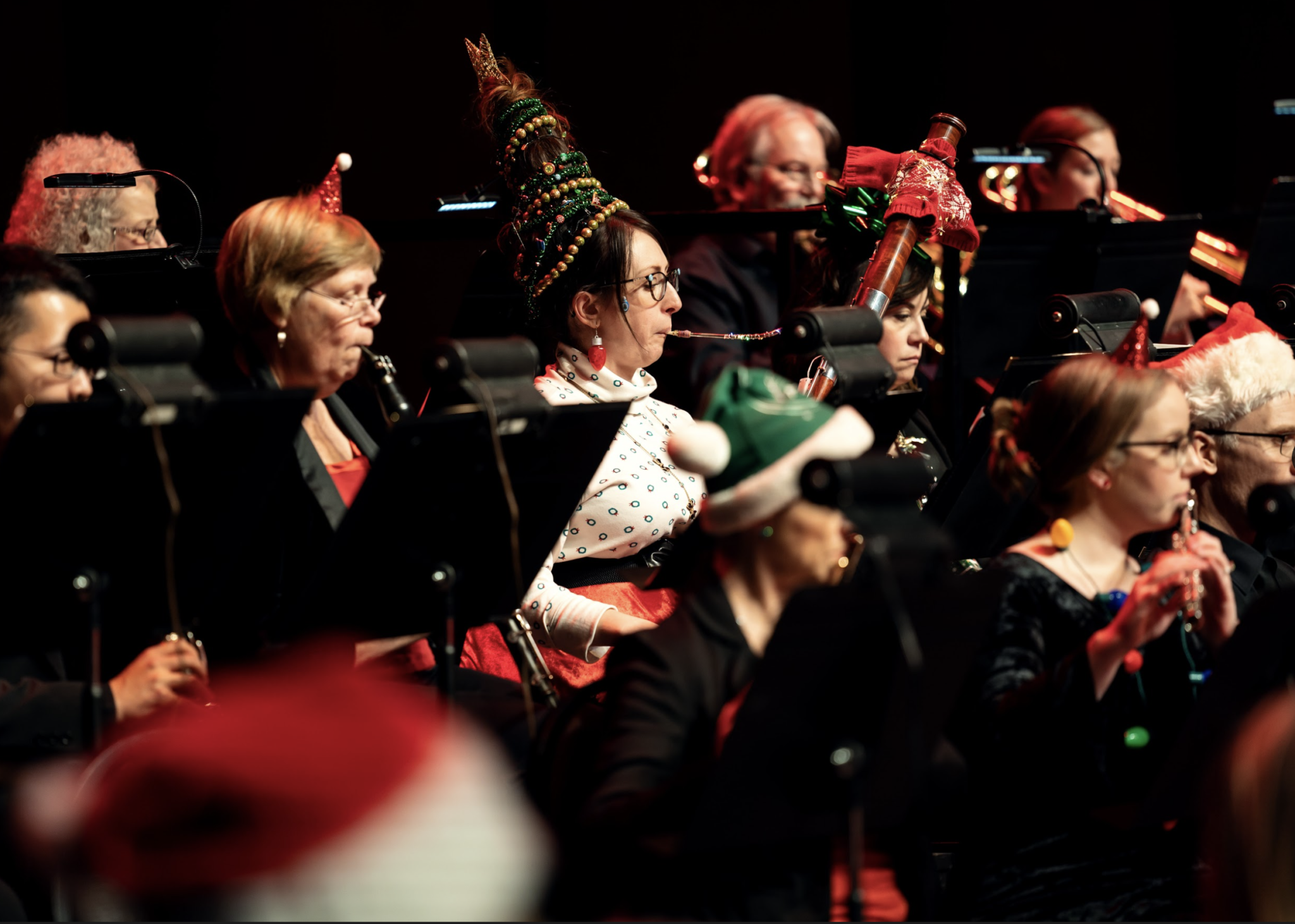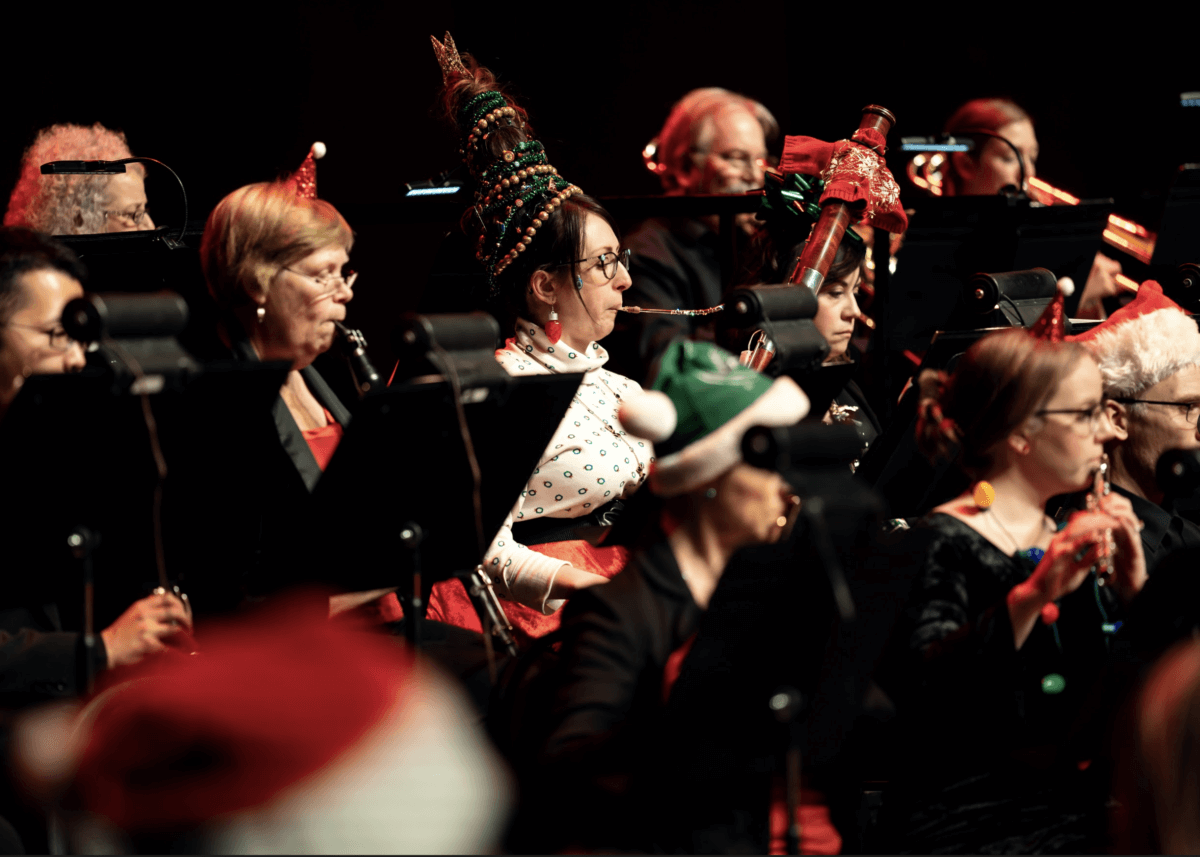 Dec. 5 & Dec. 12, Online – Live Stream
With so much being put on hold because of the pandemic, we are all looking for a little holiday cheer. The Saskatoon Symphony Orchestra has two shows full of Christmas tunes for young and old. On December 5th the orchestra will hold its Pops concert A Night at the North Pole. This program will be full of hits from T.V. and movies. Sleigh Ride, You're a Mean One, Mr. Grinch and the Nutcracker Suite will all be on the program. There will be special performances by Dean McNeill and the SSO Brass. The second show, A Candlelight Christmas December 12th is a more intimate affair. You'll want to curl up by the fire and take in the more reflective songs of the season like Greensleeves and Silent Night. Like many traditions, the orchestra's presentation of Handel's Messiah with a full chorus isn't possible this year. The music will live on however as a trio of guest vocalists bring a touch of this great work to the evening. You can get online access for $15 per show.
VIDEO: https://www.youtube.com/watch?v=QiTi_7kJ2VE&feature=emb_logo
INFO: https://saskatoonsymphony.org/
---
Christmas Presence, a Saskatoon Christmas season event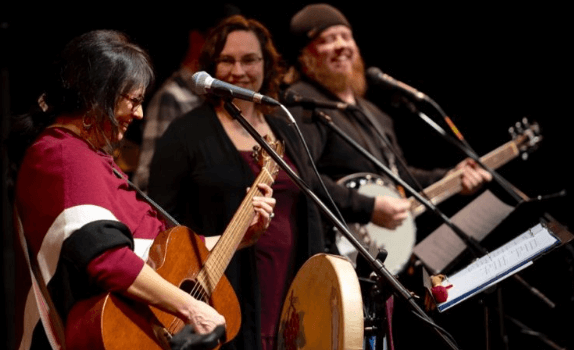 Dec. 9, YouTube Live
It's a Christmas tradition for the folks at Burnt Thicket Theatre. The company is taking its holiday mashup of stories and songs to YouTube live this year. This is an all-ages performance that will feature artists like Tim Bratton, Mara Teare and Nathan Pederson. There is no charge for the performance but Burnt Thicket hopes you'll consider donating to Stephen's Backpacks which raises money to help kids at risk of homelessness.
PIC: Burnt Thicket Christmas / David Stobbe
VIDEO: https://burntthicket.com/project/christmas-presence/
---
A Look Back at 2020: Toast went deep and found some of our favourites from 2020, including podcasts, TikTok accounts and petfluencers.