Wildfire is a terrifying new face of climate change, in Canada and around the world. Looking back at this summer of fire, it's important to be aware of wildfire and its impact.
Even if you live in an urban area, you could still be affected by fire, whether it's by smoke or falling ashes, says Kira Hoffman, a post-doctoral researcher in the University of British Columbia's Faculty of Forestry.
Here are the ways you can learn to live with wildfire.
1. Understand Your Wildfire Preparedness Plan
According to Hoffman, who holds a Ph.D. in fire ecology, it's important to understand the wildfire preparedness plan for your community. Reach out to your local representatives, such as your city or town council members and mayor to understand what emergency measures are in place in case you need to evacuate. Make sure there is a plan.
"That's good to know year-round, for other disasters as well," Hoffman notes. For wildfires specifically, emergency preparedness includes understanding how to protect your home and property from fire.
2. Learn How to Fire-Proof Your Home
Hoffman says that FireSmart Canada is a good go-to resource, with tips on fire-proofing your home, including how to clean up your property.
This could include clearing out brush, moving structures that aren't safe, and moving wood away from your home — and working with your neighbors to create fire-safe corridors. "Homeowners can do a lot to reduce wildfire risk," Hoffman says.
3. Have an Evacuation Bag Ready to Go
Hoffman urges people to have an evacuation bag ready to go, with essentials such as food, water, identification, batteries and a headlamp, so if need be, you can leave on short notice.
"Having a 'go bag' is really key," she says. "Think about the steps you would need to take if you were evacuated."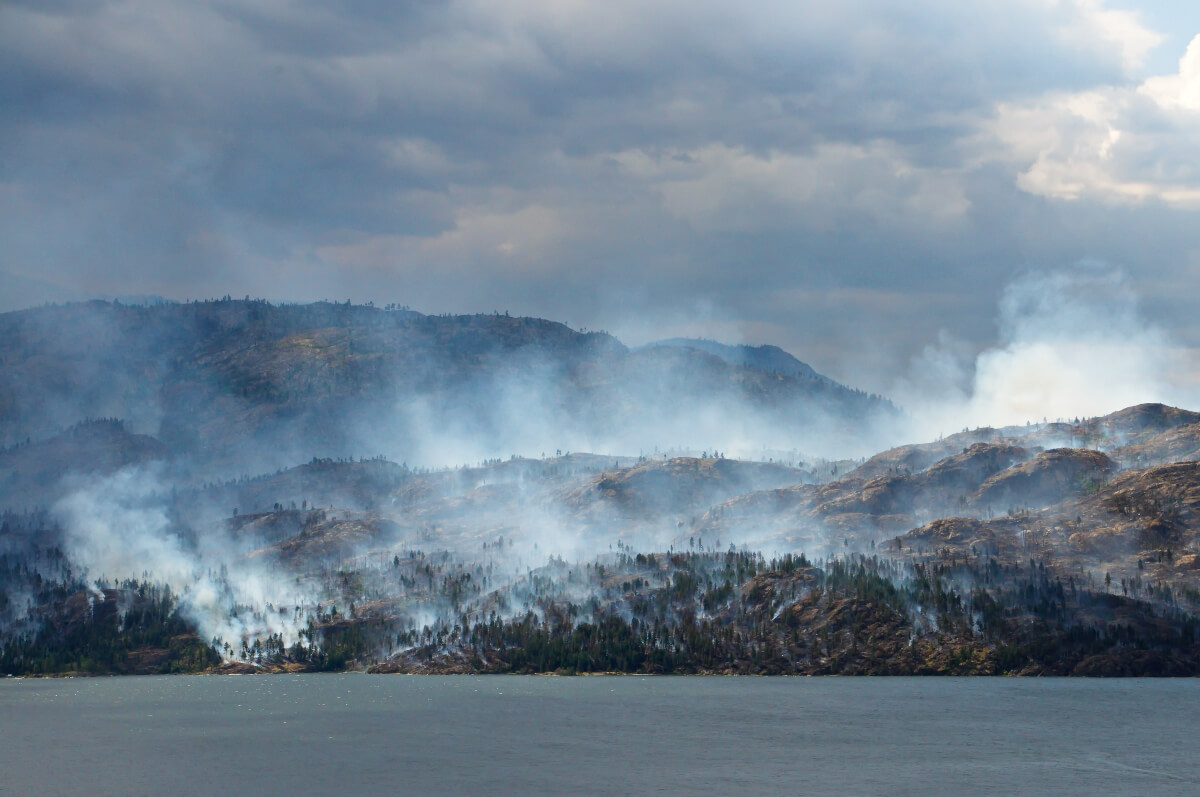 4. Plan For Living With Fire, Year-Round
Be practical — think about how to live with fire, year-round. "It's not just something to do in the summer months — it's a part of our everyday lives."
She says having a good HEPA air filter can go a long way to ensuring your comfort if there is wildfire smoke in the air: "Having clean air in your home can be really beneficial."
Checking on the well-being of seniors, young people and others in your community who may need assistance is also vital.
5. Reflect on the Benefits of Fire
At the same time, Hoffman also suggests thinking about the benefits of fire, and how to have a better relationship with fire. While this may be difficult to do, in light of the destructive wildfires much of B.C. experienced this past summer, she reminds us that fires also have a constructive component.
"People have relied on fire and have had a relationship with fire for years," she notes. "Indigenous cultural burning has been a part of Canada for time immemorial, for thousands of years. There is tremendous expertise and knowledge in First Nations communities about how to live in a healthy way with fire."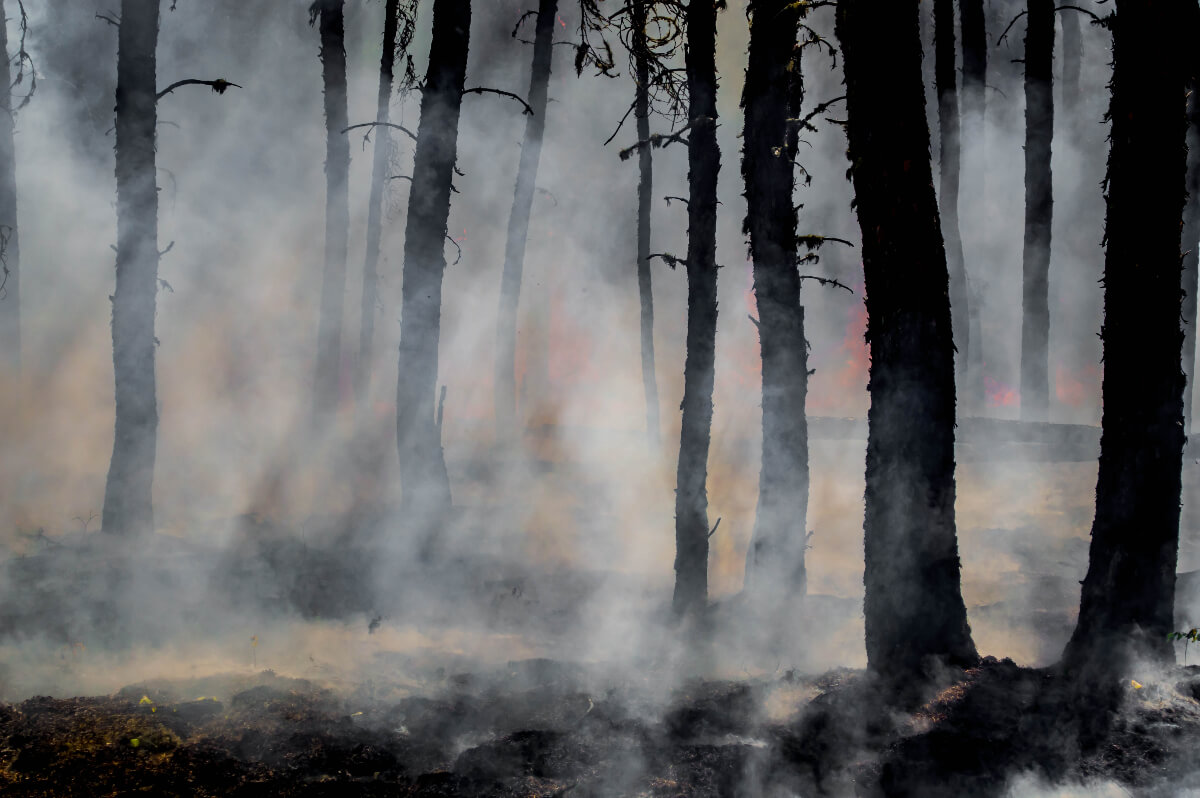 6. Understand the Ecological Benefits to Fire
Cultural burning is key not only for human communities but for ecological communities and the environment as well, Hoffman explains.
"It shifts into a more positive, beneficial relationship with fire, and understanding we live in a fire-dependent environment," she says. "Supporting prescribed fire or Indigenous-led cultural burning are really important aspects of having a healthier, beneficial relationship with fire. Fire is inevitable — it's going to be here whether we like it or not. Changing our perspective on how we understand fire and how we relate to it can be a key mental shift."
She adds that Indigenous cultural burning is one component of fire land stewardship: "It's the frequent use of low severity fire to enhance environments as well as protect communities. When used on a regular basis, it can help clear out dead vegetation and it can help enhance plants by providing nutrients — and that's really good for animals too. It actually enables you to have more species living in a smaller area. It benefits humans and it benefits the environment as well."
More Ways to Live Green
Here are more simple ways to practice sustainable living: