When Top Chef Canada judge Mijune Pak came onto the scene 13 years ago as a food blogger, the landscape looked a lot different than it does now. Once she started getting invited to media dinners and press trips, she told toast that she was often the only blogger among traditional print journalists: "It kind of feels like what TikTok is to me right now; what is this, how do I deal with it? I was this millennial coming in and it was traditional journalism. And I was just doing my thing and I didn't even really know how the industry worked or anything."
Over time, her passion, enthusiasm and knowledge about food was recognized, and she was invited to write and talk about food in various media outlets. Eventually, she came to the attention of the Top Chef Canada producers, who invited her to audition for the show. This would be her big break.  
Growing Up With a Love of Food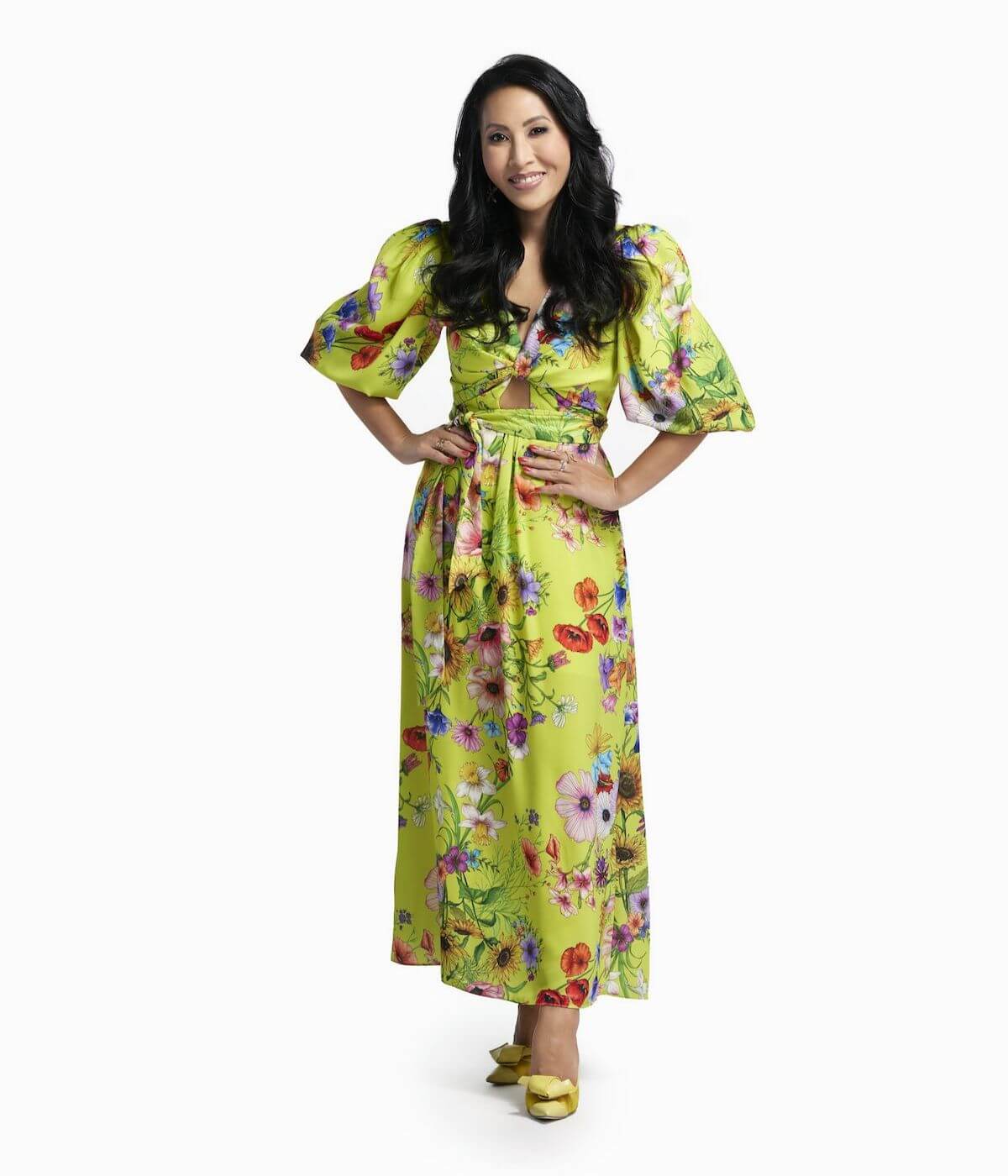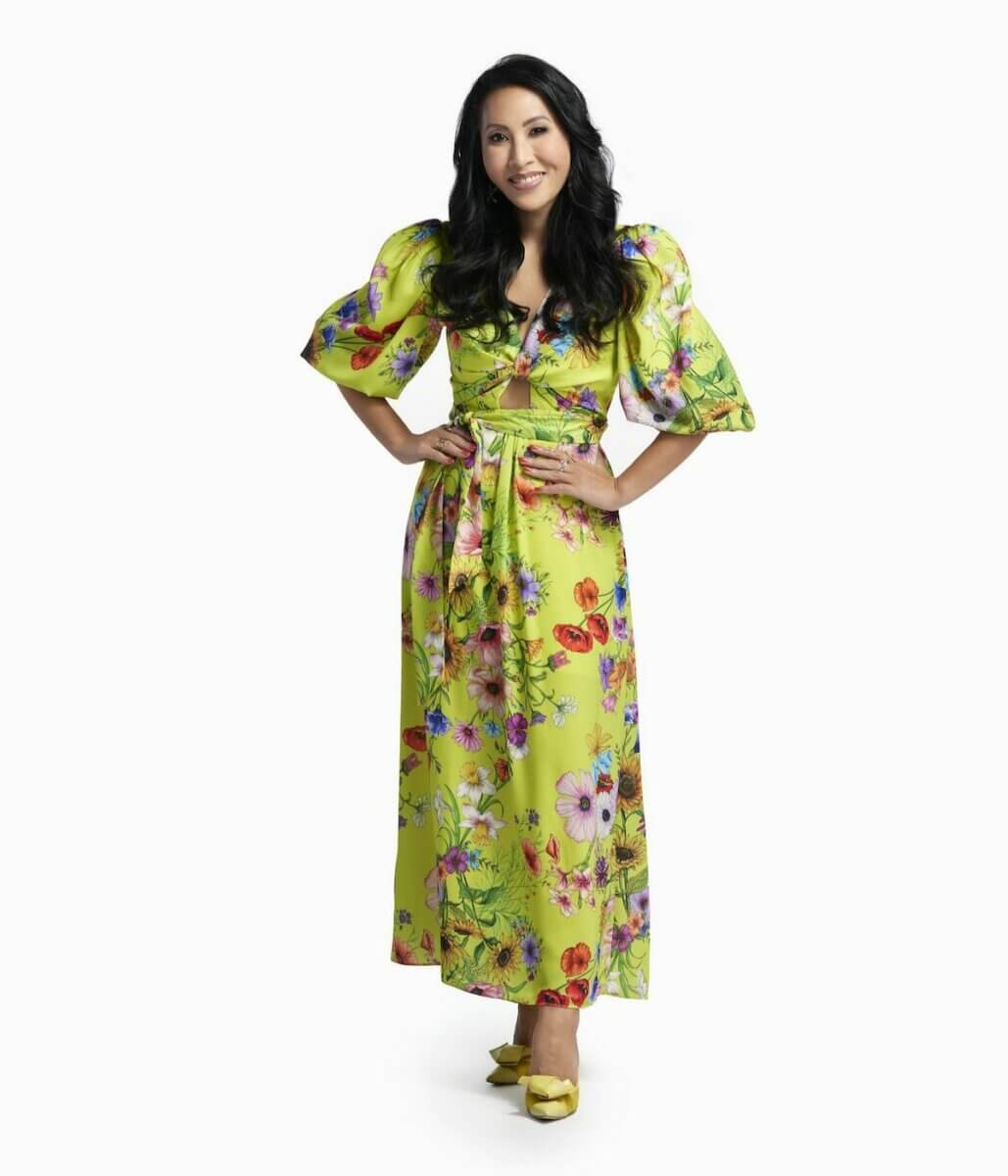 Pak was born and raised in Vancouver, B.C. and developed a love of food very early on. She describes how growing up, food was at the center of everything: she ate to deal with her emotions, she cooked with her best friend, and went out to restaurants regularly with her parents. 
"Even as a kid, when some people played "house" or "mom" or whatever, I'd always pretend I had a restaurant," she says.
Pak spent her teenage years exploring restaurants in Vancouver. Her curiosity for food blossomed in her final semester of university, when she was studying abroad in the Netherlands. She traveled around Europe hunting for specific dishes.
"I wanted to know how it was made — where I could get the most authentic version — and then compare," she says. "I had to get the nitty gritty detail of how many versions of this Borsch can I find, how many versions of this cake can I find?"  
Blogging 2,500 Words Every Day for 3 Years
She cataloged her adventures along the way, taking photos of all the food she ate and scribbling down notes in a journal.
"I just found it fascinating, the history of food and how it came to be and how it was adapted and where it came from," she says. "And I thought it was super fun. And then I came home, and I continued doing it. And my sister was the one that encouraged me to start the blog and make it a public thing."
Pak started www.FollowMeFoodie.com in July 2009 and quickly gained attention in the Canadian food scene by blogging 2,500 words about a new restaurant every single day, for more than three years. Pak says she wasn't looking for respect or approval with her blog; she was just fueling her obsession with food.
"I was addicted," she says. "I couldn't stop writing about everything that I learned and knew."
A Milestone Moment
When Pak was asked to audition for Top Chef Canada — even though she had established herself as a notable Canadian influencer and food personality — she didn't think she'd make it onto the show.
"I was thinking, I'm too young. I'm a woman. I'm a minority. I'm from Vancouver. I'm not a chef. There was way too much going against me," she says. "And no one ever said that, but it was something that I felt; like it was going to be hindering. And then when I finally got it, I was honestly shocked and very excited of course."  
She was cast as one of the resident judges in 2017 and became the judging panel's first food blogger: "It was definitely a milestone, not only for myself, but just for what that represented in terms of giving credibility to people who aren't necessarily formally trained, but have put in the work and labor to prove their credentials."
A Turning Point for Young Women
While most people were supportive, she says not everyone was happy that Top Chef Canada picked a blogger in her early twenties for the role. Pak mentions some of the comments she received: "She's not even a chef. She's not even trained. She doesn't know anything."
However, she didn't let the criticism get to her, focusing instead on the fact that young women with similar dreams now see themselves represented on a top food TV show. "I love that this is a turning point for blogging, for social media, for young women essentially," she says. 
Keeping Up With a Changing Industry
Over the years, Pak was forced to adapt her message to the medium. While in the beginning she built her career on her encyclopedic knowledge of cuisine thanks to heavily researched, long-form blog posts, she had to learn how to use social media to her advantage, training herself on how to take professional-looking photos, videos and utilize features like Instagram Reels. 
"Everything's changing," she says. "And you know, I could be that person that just wants to be in denial. 'I'm not going to do it. I'm not going to join. I'm not going to conform.' But in the end, this is my business. It's how I pay my bills. I do have to make those changes, but then I still want to make sure that I don't lose track of the whole reason why I started doing this, which was really for the love of food and these talented chefs that are trying to show something really cool."
She says the landscape has changed so much she questions the relevancy of critiquing a restaurant anymore: "I think people are going to go regardless. And usually, it's going to be based on that photo or that Instagram shot or that talk or something that someone made engaging and entertaining."  
Her role has also gradually shifted, from food blogger to advocate for the Canadian culinary scene on an international stage. "Our food scene is amazing," she says. "Doing as much travel as I do, sometimes I look back and I'm like, 'We have it so good.' And I wish more people knew about that. I think we're on the cusp of really exploding."
Rolling With the Punches
With all the evolutions in her career, and all the different mediums she's had to learn and keep up with, she says it's made her resilient and able to roll with the punches.
"I'm not comparing myself to J. Lo, but watching her documentary, she was saying there was a year with no phone calls — that a thing," she says. "Hanging on and not giving up and just having faith that there will be a turnaround, or you get through that lull, is a big part of it. And having a really strong support system of good family and good friends to be there because there are going to be really crappy moments."
Season 10 of Top Chef Canada
Top Chef Canada is officially returning to Food Network Canada for its milestone 10th season on Sept. 26th, 2022. Pak is excited for the diversity showcased in the upcoming season. "I love the diversity, point blank," she says. "I love getting food from different cultures and different stories."
They're going big with season 10: "I can't believe we made it to the season. To have the support of people for so many years and to keep us on TV, I can't even express how much that means to us and the chefs out there that get the opportunity to showcase themselves on such a big stage. This season there's nothing holding us back and we made sure you know that it's season 10."
She adds they've been able to show more of their personalities in this season, from what they wear to how they present themselves, which she feels brings some "extra flavor." 
Parting Words from Mijune Pak
For people who want to pursue their own dreams, her biggest advice is just to go for it: "Don't be afraid to make mistakes or fail; I'm doing that constantly. There's a lot of things you don't know, but you have to try and then see what happens — and don't be afraid of the results. And especially with social media, it's very public where your results are. But who cares — just do it and have fun with it."
Lead image credit: Top Chef Canada, Season 10 Key Cast. (L-R): Janet Zuccarini, Mark McEwan, Eden Grinshpan, David Zilber, Chris Nuttall-Smith,and Mijune Pak. Photo Credit: Mike Ford / Food Network Canada.