In a world where social media platforms are flooded with people #winning, it can feel sacrilegious to quit something. Especially if that thing is something we're told we should do, or we've invested time and energy into it, like a job that doesn't fulfill us anymore.
Few people online talk about this in the frank way that Elise Blaha Cripe does. The multi-disciplined artist and creative entrepreneur would like you to learn how to quit something. Maybe it's a home improvement project you've been putting off for months, maybe it's a book you're not really enjoying, maybe it's a workout you're not energized about. The thing itself is not important — learning to let go of the thing is important.
Learning to Quit Something Is Vital for This Creative Entrepreneur
In a world where makers and small business owners abound, the thing that makes Cripe stand out is that her products are in a constant state of evolution. What started out as picture frames and handmade envelopes turned into rubber stamps and handmade scrapbooks, then pivoted to day planners and goal-setting ephemera, and now includes pottery, cross stitch patterns, e-courses and a podcast.
When your business is about continually trying out a variety of new crafts and projects (and you're a one-person operation), learning to quit something is vital. It's something she's talked and been asked about so much she wrote a book about her approach.
The consistent narrative through all of this — the attempts, the finished projects, the unforeseen bumps in the road — is that sometimes things just don't work out, either the way we imagined or at all. When that happens, there are a few choices available: quit, problem solve your way through it, but most importantly, make a decision and move forward.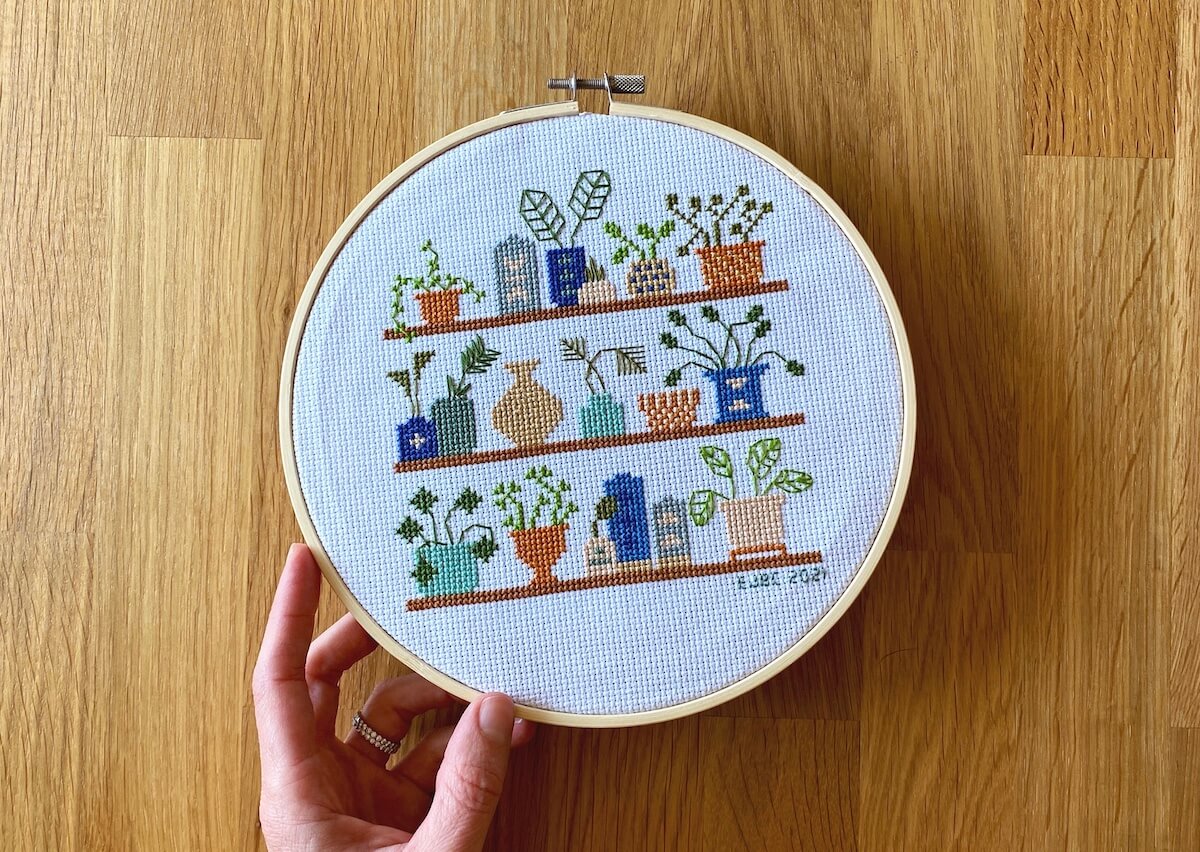 On Why You Should Quit Something
A self-described Type A personality, Cripe tries to navigate that space between wanting to be in control and cross something off her list — and knowing when it's just not going to work and she needs to quit something.
"A big part of wanting to try a lot of things is getting comfortable with many things not working out," she says. "Part of wanting to start new projects is accepting that not everything is going to get there."
Although she has a few stalwart projects as her bedrock (such as her Get To Work Book and e-courses), the consistency of change in her business means two things: she gets to try new things a lot and she also has to realize when it's time to quit something to make space and time for something else.
How Quitting Is Like a Muscle
"What I try to talk to people about is letting go of something or saying, 'This isn't working for me,'" she says. "There are so many projects I'm never going to finish anyway, and if I keep them on there as this kind of bummer, it keeps me from doing other things."
She says quitting something in this context should be a release and a relief, and permission to move on. Cripe adds that quitting is like a muscle: "The more you try quitting and you feel it's okay, the easier it gets. You realize that it's not the end of the world and it becomes easier to let things go."
Being Open about the Creative Process
A look through Cripe's Instagram shows an openness about her projects and the details. About troubleshooting, about the length of time something has taken, about not finishing anything recently, about how she's practicing her skills. Even with all this openness and willingness to show her processes, the reality is that Cripe's online presence, like everyone else's, is still curated.
"I do think that because we so often get this very messy 'before' and this very clean 'after', we think that the decision-making process for people is very clean," Cripe muses. "I think it's total chaos for everyone, it's just that people don't tell us that. It makes us uncomfortable because we're watching these beautiful things and going, 'Well my process is very ugly.' I do think it's important to remember that everyone is kind of struggling to figure out their thing."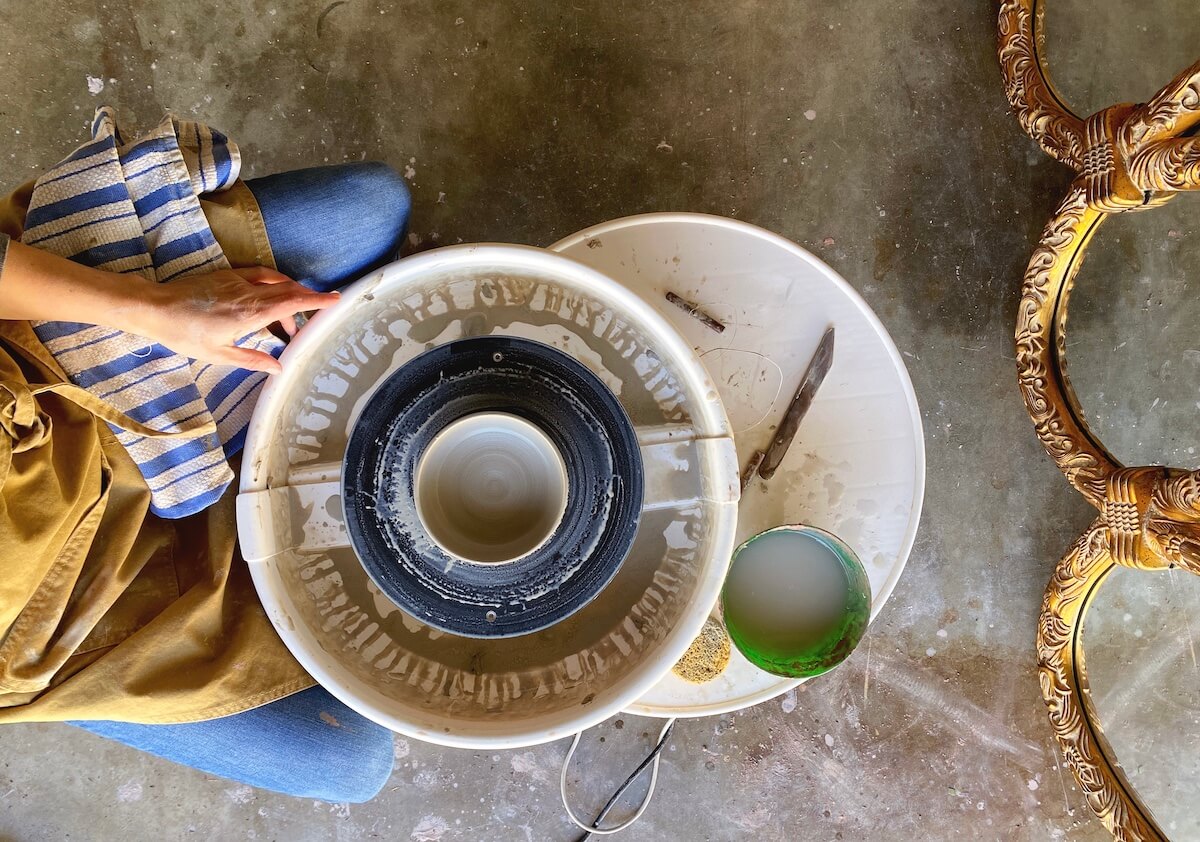 On Problem Solving
She adds that sometimes what needs to happen isn't quitting something, but rather problem solving — letting go of a specific vision and being open to something else.
"There are so many solutions to a problem and it's not up to me to figure out every single solution," she says. "It's up to me to pick one solution. Some people find that incredibly overwhelming and terrifying, and I find it very reassuring that I don't have to find 'the best' — I just have to find one. I find that's very helpful in my life, in my parenting and in my work."
Many of Us Are 'Terrified of Making Mistakes'
Cripe rightfully points out that many of us, both publicly and privately, struggle with admitting to — and correcting — mistakes.
"We're so terrified of making mistakes that we don't act. We don't even do anything because we're so scared that it'll go wrong," she says. "Then it goes wrong and we feel like we have to cover it up or hide it or deny it and then that just makes it so much worse as well."
She hopes that, by talking about how something went sideways and then problem solving to fix it, she'll make making mistakes less scary for her audience, yes, but also for her daughters.
"The biggest thing that I hope I'm teaching my kids is: no matter what mistake you make, we can fix it," she says. "As they get older, the problems will get so much bigger, but I hope that that attitude permeates through them. I hope that they see me make mistakes and see me fix the mistakes and it ends up not being this scary thing."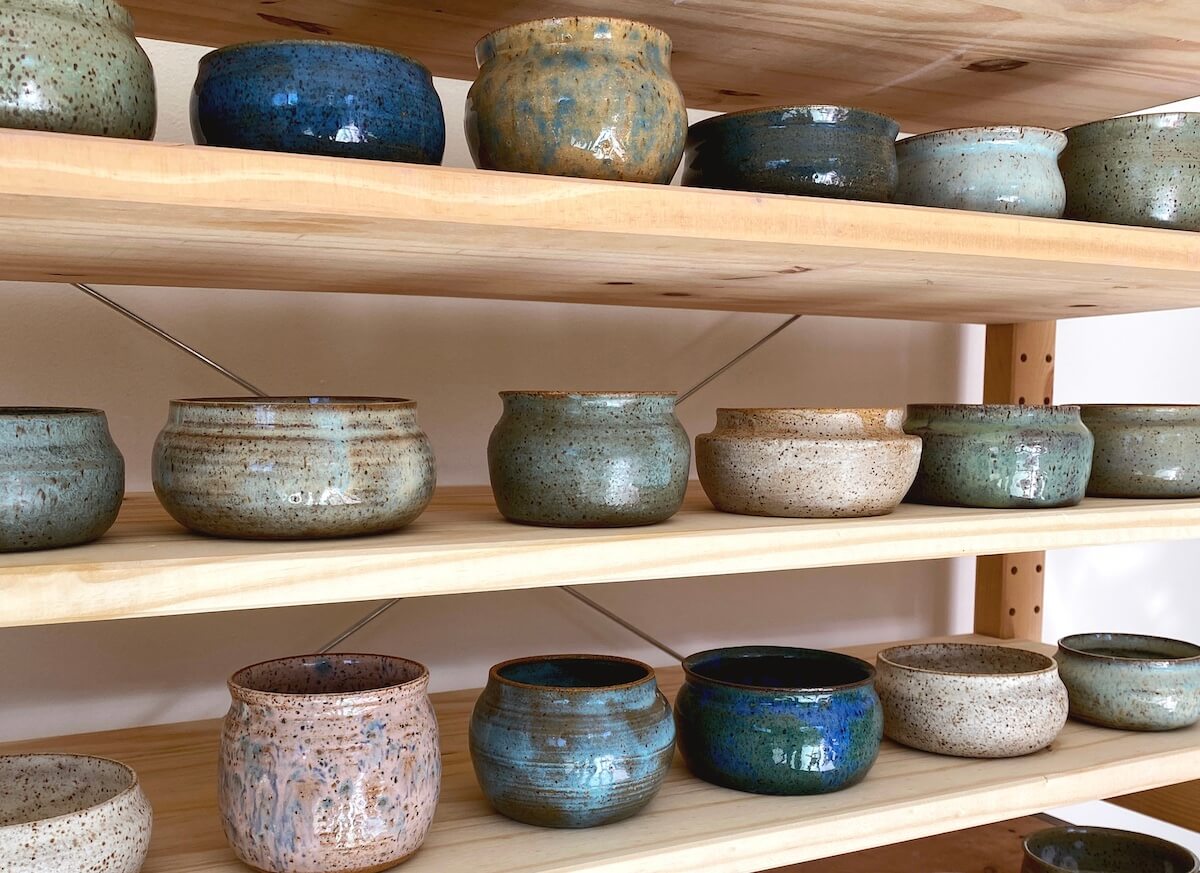 On Making Decisions
The last piece after examining whether you need to quit something or do some problem solving is making a decision and moving on. Cripe advocates making decisions, even when they're really difficult, because that's when you'll truly be able to move forward.
It's something she demonstrates both in her daily work and in big decisions, too, such as her family's move back to Sacramento from San Diego, even after they initially planned to stay in San Diego long term. It was "The Plan." And then COVID happened and Cripe's husband Paul was deployed and Cripe was at home with their two children. It wasn't a quick or easy decision, but Cripe said it was the same process she uses for her business, just on a larger scale.
"It was a huge deal and a huge expense and a huge adjustment for our kids. All of this is really difficult; it's a big thing to do," she says. "But COVID was really hard and difficult and we adjusted with what we had."
The Goal Is Growth
Through all of this — quitting something, problem solving, decision making — is that it's all about growth. About things changing and getting comfortable with and adapting to those changes.
For Cripe, that's what she hopes people take away from what she shares: "The goal is growth. The goal is change. I love that. I hope that if you look at any of my work, if you come in today or if you've been here ten years, you know that the only consistent thing is that I'm going to change. And it's okay."
Lead image credit: Elise Blaha Cripe is a multi-disciplined artist and creative entrepreneur who would like you to learn how to quit something. Photo courtesy of Elise Blaha Cripe.