Austin-based Emily Leach is founder of The Freelance Conference, Freelance Business Week, the Freelancers Choice Awards, and one of the largest local online freelance communities in the nation – Austin Freelance Gigs.
The city of Austin is described as a hotbed of entrepreneurial activity and brimming with opportunity. Austin Freelance Gigs is a private Facebook group with 11,400 members and it acts as a trustworthy resource for the community. Emily remains one of the online group's moderators, although she describes the group as "self-moderating and a safe space to ask other humans in our community those scary questions."
Identifying the freelancer community & filling a need
Emily's definition of a freelancer is an individual who pursues a profession without long-term dedication to any one employer and who charges by the hour or project. Freelancers tend to be self-defined and focused in the creative and tech sectors in roles such as graphic design, web design, photography and writing. "We are genetically unemployable," jokes Emily (this is also the name of her upcoming YouTube channel).
Armed with an associate's degree in engineering design, Emily moved to Austin in 2014 from New Mexico. "I've migrated through different tech-related careers over the years. I'm good at figuring stuff out. When I moved here, it pained me to see Austin companies looking for freelancers while, at the same time, freelancers were still looking for viable work. The two groups weren't connecting in a meaningful way. When I see that something doesn't exist, then I say let's create it."
Austin Freelance Gigs comes to life, connects & celebrates
The result was Emily creating the Austin Freelance Gigs online group, followed by establishing the conference and awards that celebrate freelancing. Plus, Freelance Business Week is now celebrated in seven cities, with more locations on the horizon.
What makes Austin such a mecca for freelancers? Emily thinks there are two reasons. "As a city, Austin has a fun, laidback vibe and free spirits are deeply connected to freelancing as a career option."
Secondly, there is a huge tech start-up ecosystem in Austin and a lot of that work is based on freelancing and the ability to be nimble. In fact, the cluster of high-tech companies in the Austin metropolitan area is referred to as Silicon Hills (relating to the hilly terrain on the city's west side). Oracle and Tesla are just two of the tech giants settling in Austin these days.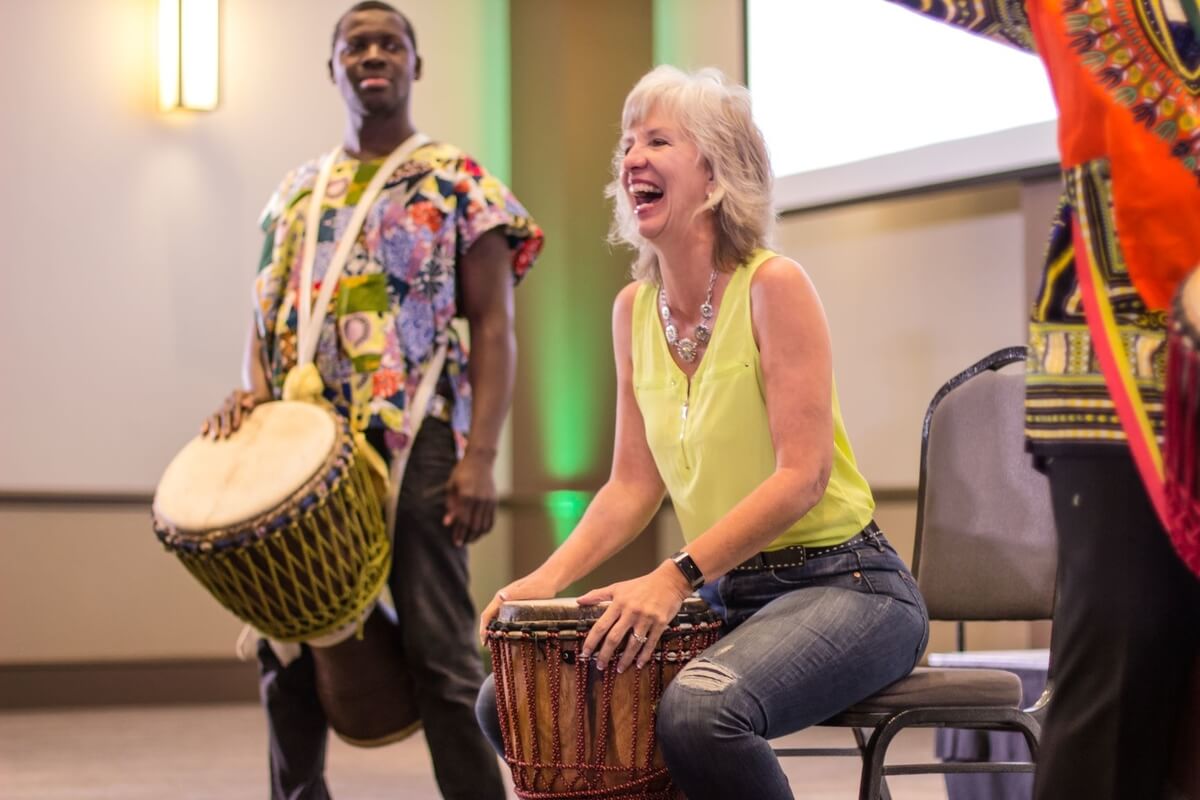 Celebrating Freelance Business Week
"I've recently applied for the first national holiday for freelance businesses. It has been approved and next year's Freelance Business Week to be National Freelance Business Week!" says Emily. This year's Freelance Business Week takes place from April 19 to 23, 2021.