As a child, Daniel Gaysinsky had an abundance of hyperactive energy, leading his parents to sign him up for nearly every recreational sport they could think of. But karate was the one that stuck, impressing him with the speed, agility and independence it demanded of him.
"Every sport has its value, but the fact that karate is an individual sport, you have to rely on yourself a lot," Gaysinsky says. "You have your coaches, but at the end of the day, it's you on the mat who's competing, and knowing you put in hard work and believing in yourself, it provides an opportunity to have confidence in yourself."
From the time he started karate at age six, his love for the martial art only grew. By the time he was 12, he was practicing competitively, and at 17, he finally began to see the fruits of his labor.
Gaysinsky Almost Had to Give Up His Olympic Dream
In 2015, Gaysinsky was gearing up to compete in the Pan American Games at home in Toronto when he tore his meniscus just one week before the games were set to begin.
"I tore my ACL a week before the competition, and that took me out for two years. I was considering retiring at the time but in 2015 there were rumors that karate was going to be inducted into the Olympics," Gaysinsky says. "I had to make a choice of whether I should pursue this dream of going to the Olympics or just give up, while I still couldn't even walk. I made the decision with my family and coaches that we were going to go all in — we were going to go for this dream."
And all in, he went. While studying chemistry at York University, Gaysinsky put everything he had into training for the 2020 Olympics, knowing it would likely be his only chance as officials confirmed karate won't be featured in future Olympic Games.
"It was a monumental moment where I was just like, 'Okay, drop everything,' and some people didn't support that, but I knew in my heart that it was a once-in-a-lifetime opportunity, and just to go for it," he says.
Canada's First and Only Athlete to Compete in Olympic Karate
Once he made a full recovery after spending two years rehabilitating his knee, Gaysinsky redeemed himself at the 2019 Pan American Games in Lima, winning a silver medal. From there, he began prepping for the Tokyo Olympics, and we all know what happens next in the story. He is the first and only Canadian athlete to compete in karate at the Olympics.
Although the pandemic threw a wrench in Gaysinsky's plans and made training more challenging due to gym closures, he and his girlfriend Melissa Bratic, who's also on the Canadian national karate team, weren't planning on letting anything slow them down. They created a makeshift home gym, setting down three-by-three-meter mats in the basement where they could train along with their strength and conditioning coach.
Their plan evidently paid off: at the Olympic qualifiers, Bratic earned the best results out of all the women in the country, and Gaysinsky earned a spot in the Tokyo Olympics.
"We backed each other up, we were able to lean on each other and although we didn't have the resources, and we were looking around the world and seeing everyone else in training camps, we knew we had the potential of qualifying and getting gold medals," Gaysinsky says. "It was just a matter of believing in each other, trusting each other and in a small group of just the three of us and a few other individuals, we were able to do it."
'It's Not My Olympic Journey, it's Our Olympic Journey'
Gaysinsky says being in a partnership with another athlete who understands the sport has been invaluable. Although she won't be able to join him in Tokyo because of COVID restrictions, he credits their relationship as essential to the success they've both seen in their careers.
"Melissa is a very intense fighter — she keeps to herself, she's so dedicated and focused — so I was very attracted to that," Gaysinsky says. "I was nervous approaching her at first, but we ended up moving out together and training together. It's not my Olympic journey but our Olympic journey."
Toyko 2021 First and Only Games to Feature Olympic Karate
Since Tokyo 2021 will be the first and likely only Olympic Games to feature karate as an event, Gaysinsky says he's looking forward to finally having a chance to sharing the martial art with the world.
"It's a fascinating and beautiful sport to watch — the technique, the drama — and because it's only three minutes it's action-packed," he says. "It's going to be really good to show the world what it's all about."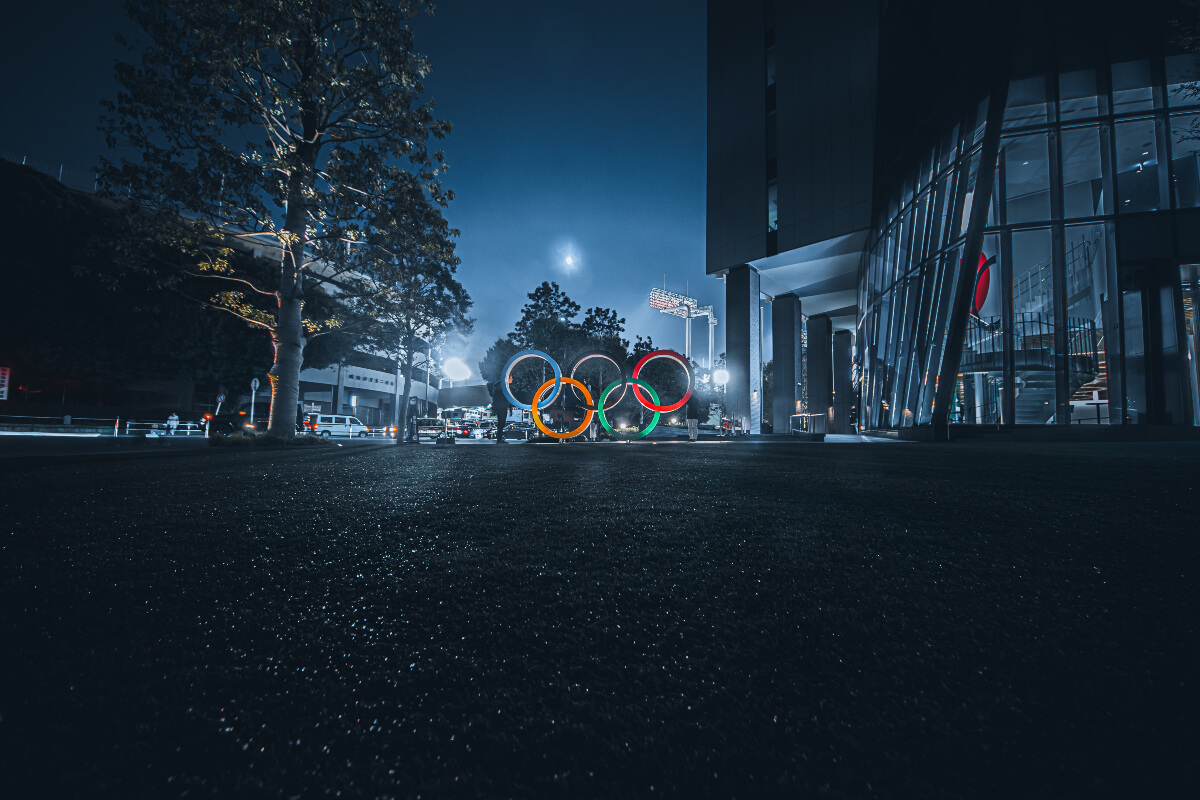 A Historic Moment for Canada
The upcoming Tokyo Olympics will represent the culmination of years of hard work, dedication and determination for Gaysinsky and his tight-knit circle, not to mention a historic moment for Canada. He says that in addition to the support of his family and friends, his unwavering sense of faith despite the unknown has underscored the entire experience.
"This whole journey, I reflect on it, and it's not a matter of confidence; it's about courage, and courage is not something that's learned, it has to be practiced," he says.
Gaysinsky is set to leave for Tokyo on July 28th and compete in early August. After the Tokyo Olympics, he plans on training as a firefighter to begin a new career that will allow him to help others.
Gaysinky is the first and only Canadian athlete competing in Olympic karate. Haley Daniels is another Canadian athlete making history at the Toyko Olympics. She earned a spot representing Canada at the Olympics — the first year ever to feature women's canoe events.