A couple of years ago, before founding Jems condoms, Yasemin Emory and Whitney Geller realized they were facing the same challenge in their personal lives.
"In between pregnancies, we found ourselves in the condom aisle looking for a birth control method that didn't involve the pill," Emory says. "We were shocked as conscious consumers that there was nothing here that felt any different from 15 or 20 years ago."
From the macho brand names to the garish packaging, everything was designed around an outdated image of men, with nothing appealing for women or non-binary individuals.
"It was speaking to a really toxic form of masculinity and just perpetuating these really awful stereotypes," she says.
Geller, a celiac, searched the boxes to see if any of the products contained wheat. "She couldn't find a list of ingredients anywhere," Emory says. "We've found that to be the norm for all condoms." Emory and Geller viewed this lack of transparency as especially troubling considering the intimate nature of the product — and given that condoms often contain harmful ingredients such as nonoxynol, nitrosamine, benzocaine and glycerin.
An Industry in Need of Change
The duo did more research into the condom industry and found that everything from the products to the packaging has remained unchanged for a very long time. The pair were already running a successful design firm in Toronto, Whitman Emorson, after meeting at McGill University and reconnecting while working in New York.
They felt intrigued by the challenge of shaking up the condom industry. Through Whitman Emorson, they worked with many start-ups, which gave them an idea of just how much work would be involved in launching their own company.
 "We really decided to take it on, use what we know about design and communication, totally rethink it: how we are talking about it, how we are showing it, and the way in which we want people to consume the product," Emory says. "We wanted to flip everything on its head."
They named their fledgling company Jems, which Emory describes as "a bright and uplifting name" that suggests their condoms are true gems.
In 2021 they introduced the brand to the world — and started the slow process of reinventing an outdated industry.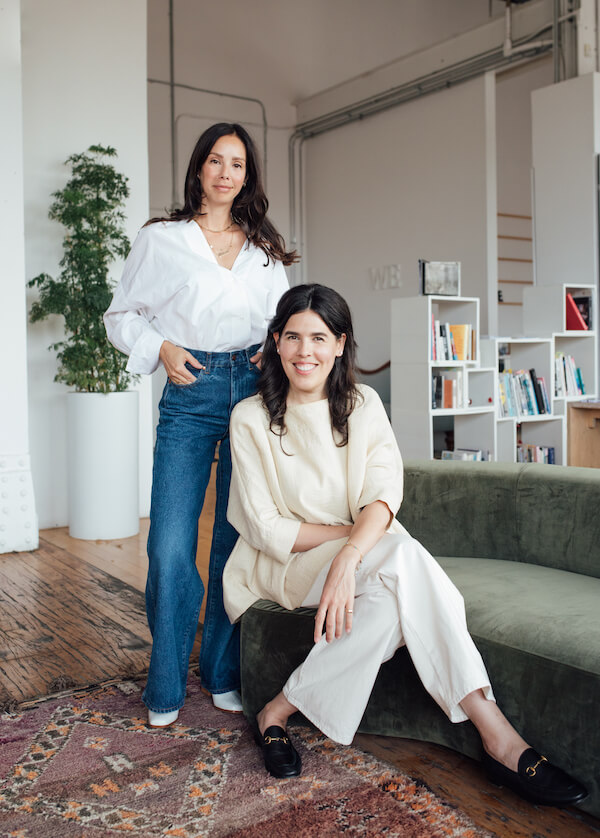 How Jems Condoms Are Reinventing an Outdated Industry
Here are a few of the things that Jems does differently.
1. They List Ingredients
"First and foremost, we decided to list the ingredients front and centre," Emory says. Jems condoms contain "natural latex, 100% silicone lube, nothing more." They are also non-toxic, gluten-free, vegan and cruelty-free.
2. Jems Packaging Uses Gender-Neutral Design
"One in six Gen Z identify as LGBTQ+, and that number is expected to grow," Emory says. "We intentionally chose a gender-neutral color palette. We truly want everybody to feel like this product is speaking to them."
3. Their Packaging is Appealing  
"We wanted to add beauty to the product," Emory says. "We wanted this to feel almost like a covetable thing, where people would feel proud to have it on their nightstand, because it's aligned with their other products." On the boxes, they made "playful, experimental, bold typographic choices, a bit of a nod to our diverse audience." She notes that people have responded favorably to the Jems condoms packaging, especially the "super cute square" of the three-pack mini.
4. Jems is Focusing on Sex Education
The Jems tagline is "safer sex for all." Emory says: "STIs are on the rise for the sixth consecutive year. There's a sex education problem, particularly in North America. One thing we're doing to support our product is become a sex education platform online for our demographic. We really want to be a resource for accurate information that's easy to find, easy to reference, and hopefully help people get the education they need without having to turn to porn, which, unfortunately, is so often the alternative."
5. They Are Selling Through Non-Traditional Channels
"Our joke is you put the most embarrassing product in the most embarrassing aisle, and you wonder why people aren't buying them," Emory says. "We want to be wherever Gen Z is." That means places like coffee shops, boutique retailers and bathroom vending machines. They want condoms to be more visible so it's easier for people to talk about sex.
"We're trying to get into as many retailers as we can, both large and small, so I hope that you see us at Target and Walmart. But I also hope that you go into your favorite boutique and see our little three-pack at the checkout," Emory says. "We want people to feel proud purchasing the product, and we think that will really change the conversation and normalize sex and normalize condoms."
The Business of Marketing Condoms
"It was surprisingly easy to get the condom itself made," Emory recalls. Far more challenging has been spreading the word about Jems condoms: "We've been shadow banned on social media. We've been unable to promote our posts. We weren't eligible for a loan that specifically excluded condom companies." Plus, the Jems website often gets blocked on devices that mistakenly identify it as pornography. She says, "We're learning as we go."
As Jems continues to shake up the industry, the hope is that other condom companies will follow suit.
Jems Wants More Allies in the Condom Industry
"I think that there's only positive to be done by having more people partake in this conversation," Emory says. "There's room to grow in the industry. We'd love some more allies."
Find out more about Jems condoms on their website.
Lead image credit: The founders of Jems condoms intentionally chose a gender-neutral color palette for their product to appeal to the Gen Z demographic. Photo courtesy Jems.