As far as daily mental health rituals go, journaling is pretty high up on the list of non-negotiable essentials. Not only can a daily journaling practice help you process your emotions and feel a sense of catharsis and self-expression, but it can also improve your creativity and writing skills — and did we mention it's totally free?
If you've ever read The Artist's Way by Julia Cameron, you'll know the power of the exercise she famously dubbed "the morning pages." In this exercise, first thing in the morning, you dump the contents of your brain into three handwritten pages. This practice can do wonders for your mood, plus it can help you uncover things about yourself you may never have noticed without putting it down on paper.
The perks of a regular journaling practice are pretty much endless. Journaling can really improve every area of your life if you're consistent enough, from mental health to relationships and everything in between.
The Benefits of Journaling for Mental Health
Let's look at the benefits of this simple practice.
1. Greater Stress Management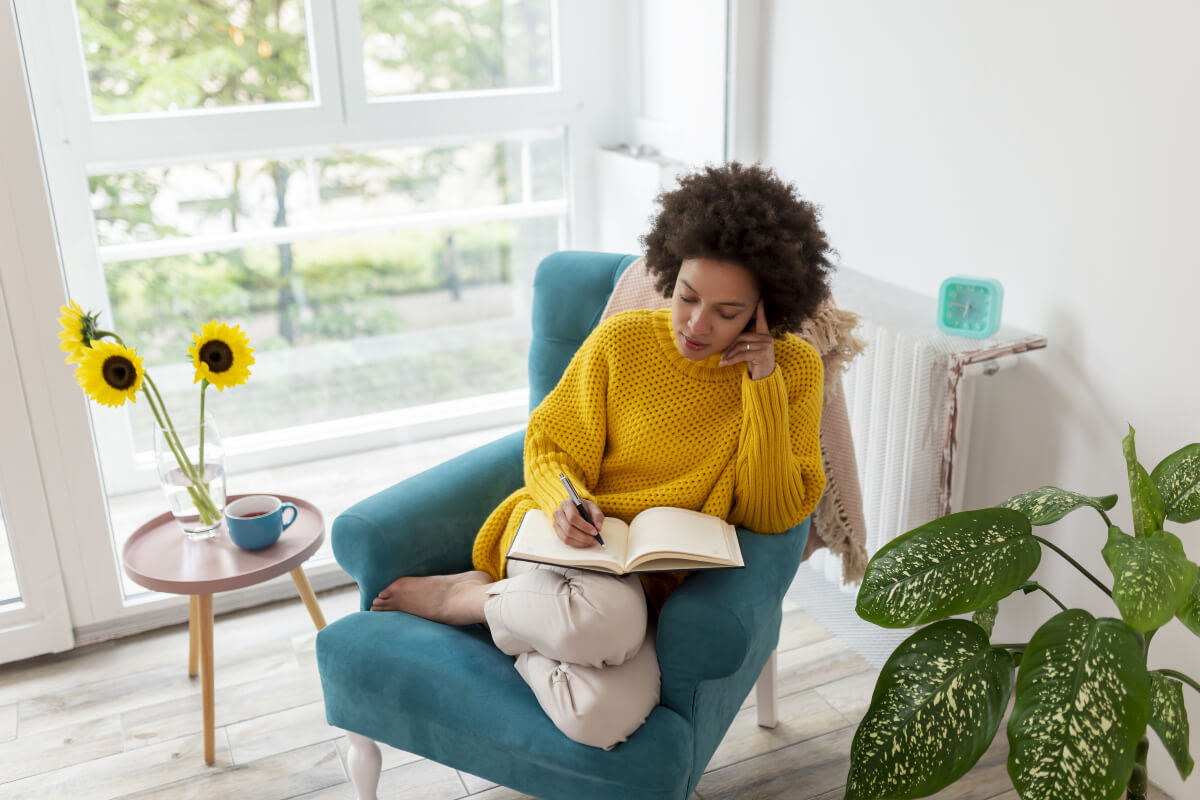 Journaling can help you reduce stress quickly. A 2016 study conducted on 66 registered nurses found that a regular journaling practice helped the nurses decrease stress, symptoms of burnout and compassion fatigue or secondary trauma. The six-week journaling program also boosted the nurses' compassion satisfaction, meaning they felt more positive feelings as a result of helping their patients.
"Writing and wellness are natural allies," the study reads. "When approached in a purposeful and intentional way, journal writing can be an agent for healing and change. Writing thoughts and feelings in a journal develops insight, compassion for self, and body awareness."
2. Increased Self-Awareness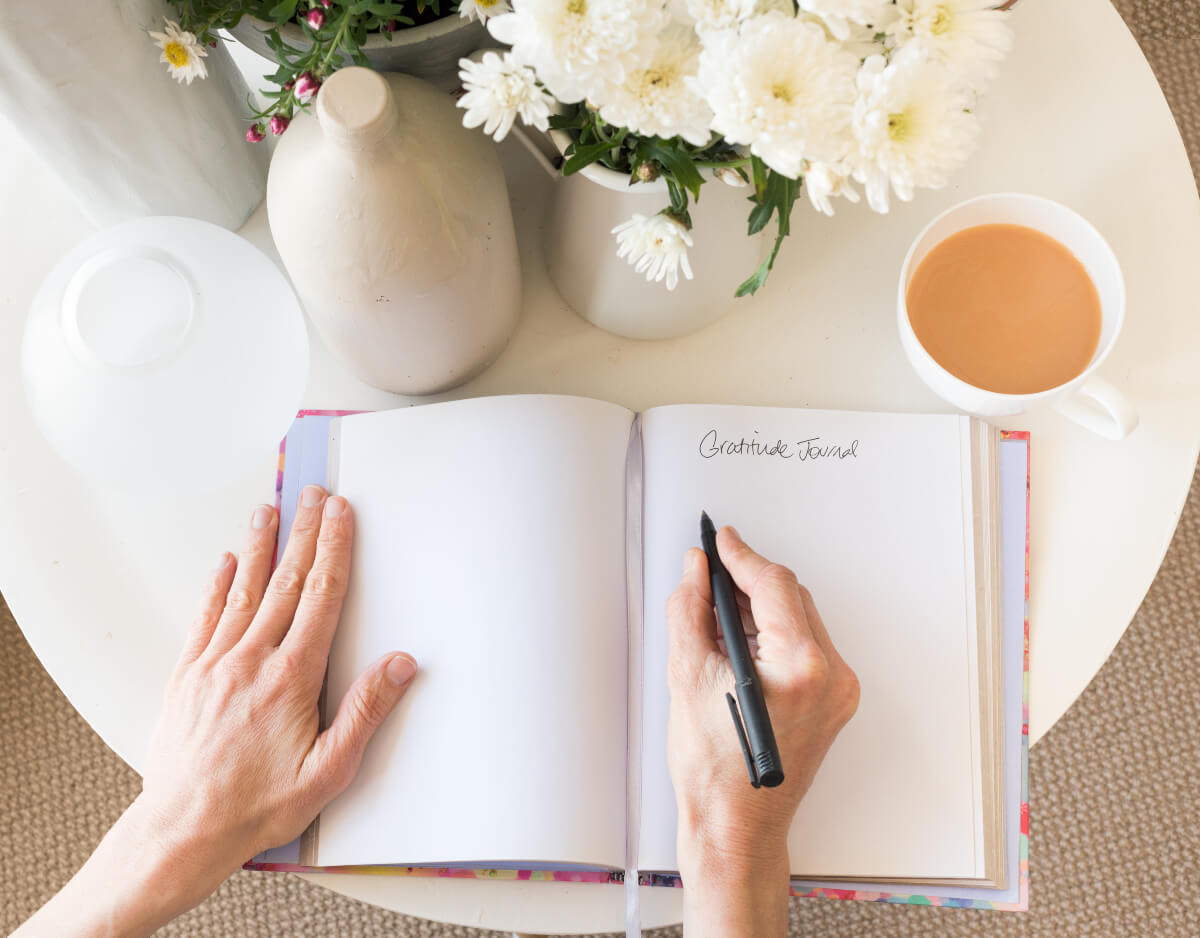 Self-awareness is one of the keys to attaining true peace and happiness in life. If you don't know what it is that's making you feel depressed or anxious, then it can be much more difficult to make changes that will improve your mental state.
By forcing you to organize your thoughts on physical paper, the act of journaling can help you identify negative self-talk or limiting thoughts that are keeping you stuck. The next time you're in a funk and you can't quite pinpoint why, try journaling about it without censoring yourself — you might be surprised at what comes out on the page.
3. Improved Physical Health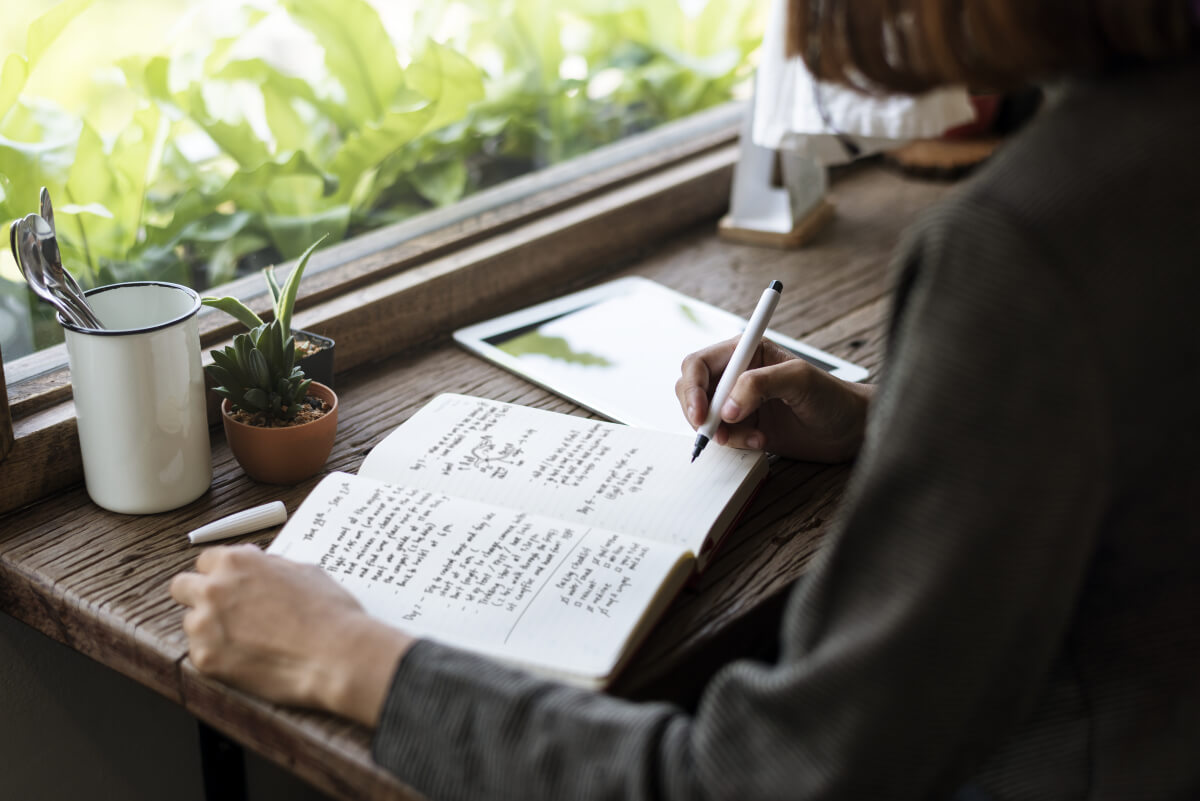 Not only can journaling help to give your mental health a boost, but studies have shown that a regular practice may also improve your physical health, too. A study from the Journal of Consulting and Clinical Psychology found that students who had contracted Epstein-Barr virus produced more disease-fighting antibodies when they took even just 20 minutes, three times per week to write about the things that were stressing them out.
This goes to show that mental and physical health are inextricably linked, and positive improvements in your mental health will reflect outwardly in your physical body as well.
How to Get Started With Journaling for Mental Health
There's no magic to getting started with journaling for mental health. You don't have to be a Pulitzer-prize winning writer to put pen to paper and jot down your thoughts.
All you really need is a pen, notepad and a quiet room where you can write in peace. But if you're looking to get fancy, or you're hoping for a bit more guidance and structure for your practice, here are three guided journals you may want to check out:
1. The Human Being Journal
Filled with thoughtful prompts, empowering quotes and inspiring advice, this guided monthly journal is the perfect place to start your journey of self-discovery. The Human Being Journal is designed to bridge the gap between doing and being, so you can live with more intention and step into your best self.
The journal was created by Sheba Zaidi and Genevive Savundranayagam, the female founders behind Mahara Mindfulness, a lifestyle brand that teaches people about the power of mindfulness.
2. One Line A Day
If you're really crunched for time, the One Line A Day guided journal will help you get started with a daily journal practice without disrupting your schedule. As its name suggests, you only need to write one line a day in this journal, so it will force you to get really succinct about your thoughts, feelings and mood for the day.
3. The Five Minute Journal
The Five Minute Journal is another great guided journal option for busy people hoping to get the most out of their practice. The journal combines elements of positive psychology like daily affirmations, insightful prompts and lists that will give you a chance to reflect on what's working and what's not in your life.
More tips for better mental health: