Canadian snowbirds — those who enjoy travelling south during the winter months — will be looking within Canada's borders for their annual winter season escape.
Thankfully, our Great White North is just as gorgeous covered in snow as it is when bathed in summer sunshine.
Grab your mittens, toques and boots to experience the diversity Canadian winters have to offer in these five beautiful locations.
Lake Louise, Alberta is a popular Canadian winter destination
Outdoor enthusiasts will be blown away by the majesty of Lake Louise and its chateau on the water (the lake freezes over and turns into a popular skating rink in winter). This resort community truly has something for everyone, from a day spent on the slopes at Lake Louise Ski Resort to cozying up under velvet blankets on a horse-drawn carriage ride around the lake. Most impressive is the SnowDays Ice Magic Festival that features elaborate ice sculptures crafted by carvers from around the world. A night at the Fairmont Chateau Lake Louise in winter will make anyone feel like an ice king or queen.
Prince Edward Island has great ice cream year-round & historic hotels
While many visit PEI in the summer months, a trip in the heart of winter is worth it. Close travel distances maximize short daylight hours as the island's numerous snow-covered lighthouses seem to be perpetually bathed in golden hour lighting, perfect for photo enthusiasts. Regardless of season, no trip is complete without a visit to Cows Creamery in Charlottetown for some of the best ice cream in the country, which is conveniently located down the street from an overnight stay at the historic Rodd Charlottetown Hotel.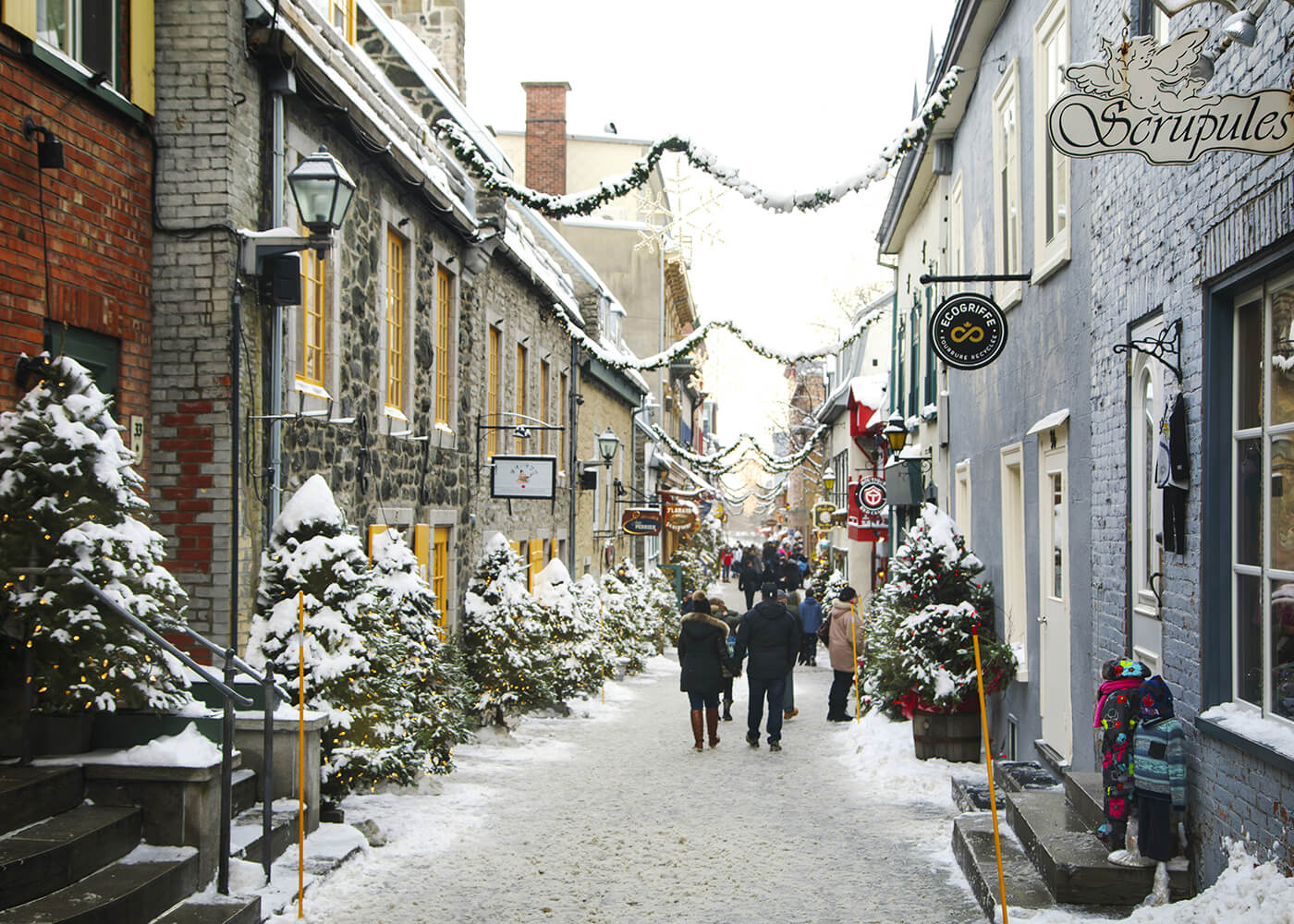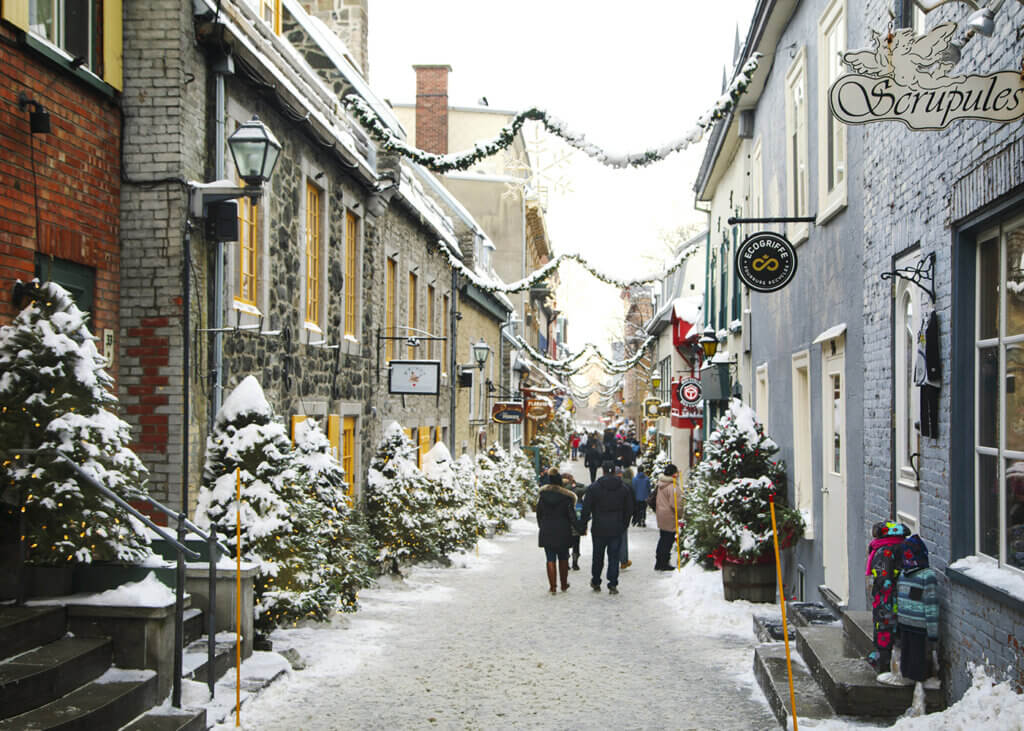 Quebec City, Quebec throws down maple taffy, ice wine & a toboggan run
Lit with the warm glow of winter lights and decorations, Old Quebec is the epitome of a fairytale as a stroll within the historic UNESCO-designated neighbourhood's great stone walls overflows with the charm and romance of centuries past. The city's festive joie de vivre spills out into iconic Au 1884 and its old-school toboggan run right in the heart of the city. Sample sugary-sweet maple taffy and sip on ice wine while enjoying a city that truly knows how to embrace winter. The Hotel de Glace (Ice Hotel) takes honours as one of the coolest places to rest your head.
Blue Mountain, Ontario is a winter wonderland getaway
On the shores of Southern Georgian Bay, Blue Mountain Resort is a winter wonderland getaway for anyone from the big city. Whether it's hitting the 365 acres of skiable terrain, exploring the mystical sights and sounds of the Agora Path of Light or settling in with a flight of beer from Northwinds Brewing Company, there's a little something for everyone. The Westin Trillium House not only offers great views of the hill, but also has a heated outdoor pool for those cold winter nights.
Winnipeg, Manitoba has ice castles, ice towers & a thermal nordic spa
Winnipeggers know how to make the best of the snowy season — from ice castles and ice towers to artistic warming huts along one of Canada's longest skating trails. But if that doesn't convince anti-winter wanderers how great the season is, an outdoor experience and heated hammocks at Thermea Nordic Spa surely will. The multisensory thermotherapy centre will make even the coldest hearts melt in any of the eight saunas and outdoor baths. The Inn at the Forks is a great central location to adventure out from.
How about Saskatchewan? There is lots to explore in winter!