Are you looking for exciting first date ideas? Or have you officially run out of things to watch on Netflix? Whether your relationship is new, or you've been together for a while, we've put together a list of fun outdoor date ideas to help you get some fresh air and deepen your connection.
Fun Outdoor Date Ideas for Any Couple
From renting a paddle boat to packing a picnic, there's something for everyone on this list:
1.     Plant Something Together
Choose a few plants from a garden center and get digging! Gardening comes with a whole host of benefits and will make you both feel accomplished. If you don't have any yard space, visit your local community garden.
2.     Go for a Stroll in the Rain
Put on rubber boots, hold hands and make a game of jumping in all the puddles. Best of all, most people steer clear of the rain, which means you'll feel like you have the place all to yourself.
3.     Take a Nature Walk 
Walking in nature is a natural mood booster, so this is one of the fun outdoor date ideas that's good for your mental health, too. Find a nature reserve, take your time and point out wildlife to each other.
4.    Go to an Outdoor Farmers' Market
Sample local goods and pick out some good-looking produce. Cook a healthy dinner together afterwards. 
5.     Visit the Zoo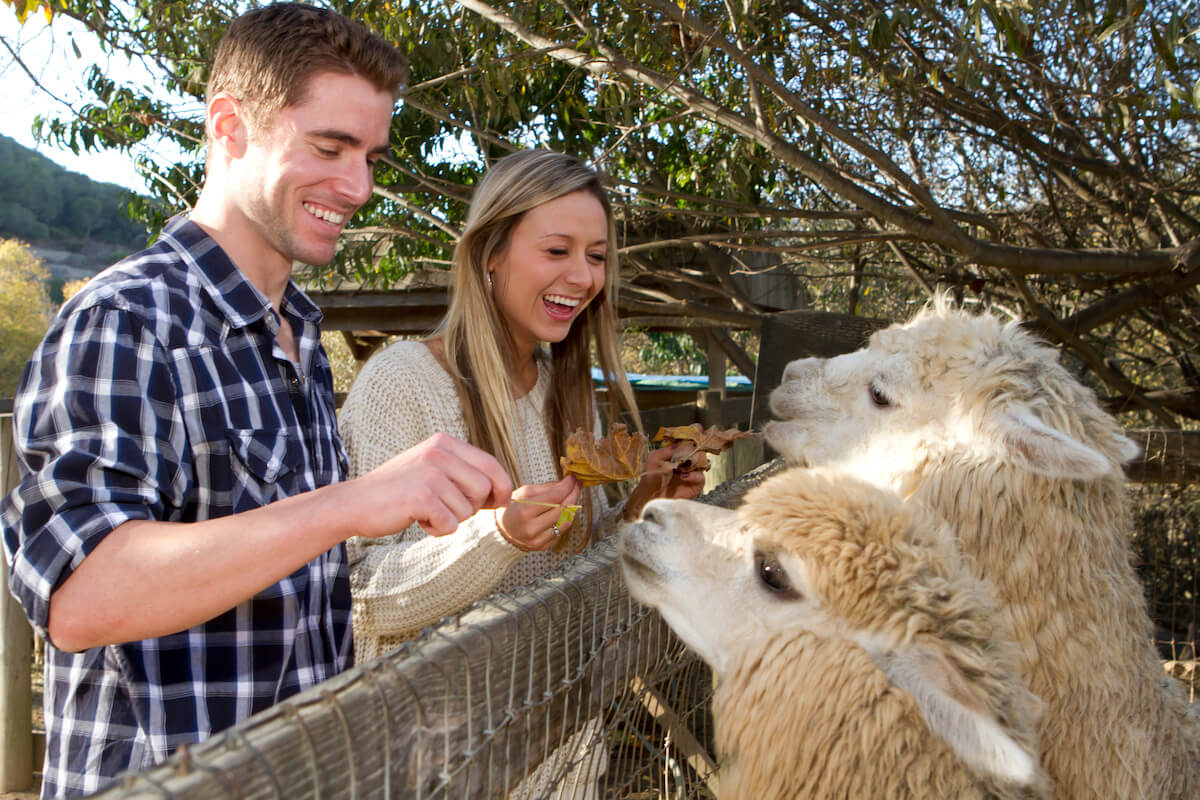 Cute animals, need we say more? Take the time while you're there to learn about conservation efforts in your area. 
6.     Go for a Hike 
Be active together on a local trail. There will be plenty of adventure, exercise and lookouts, so if you're looking for the perfect photo opportunity, this is one of the ideal fun outdoor date ideas.
7.     Pack a Picnic
Bring a bottle of bubbly and finger foods. We recommend building a charcuterie board together for your picnic.
8.     Stargaze
If you want your fun outdoor date ideas to be super romantic, drive to city limits and lay on top of your car, snuggle under a blanket and gaze up at the stars.  
9.     Get Ice Cream
There's nothing quite like ice cream on a hot day. Find a spot with outdoor seating, pick a few different flavors and share.
10.  Pick Berries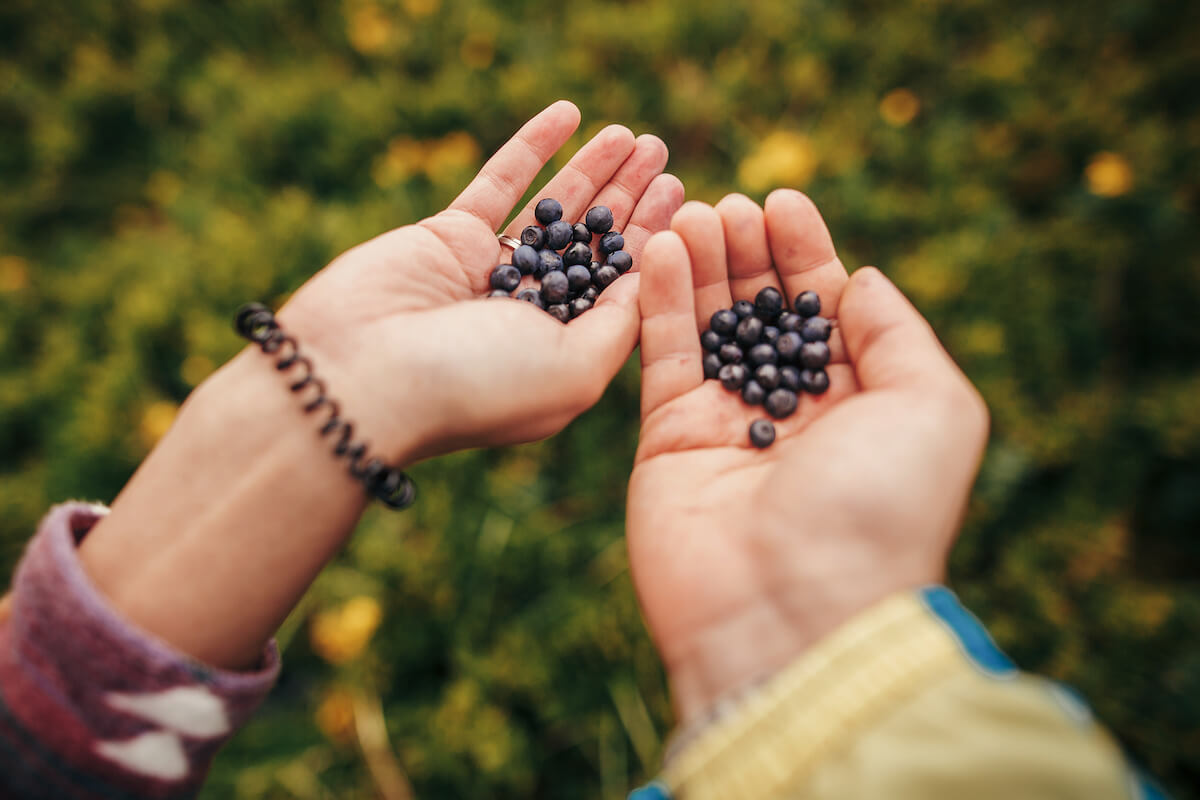 Visit a berry orchard and pick a bucketful of your own berries, which is very satisfying. Use the berries in homemade pie or to garnish cocktails. Or both.
11.  Watch a Drive-in Movie 
Find a drive-in movie theatre near you. Get cozy in the car and watch a classic like Jurassic Park. This is one of the fun outdoor date ideas that's both retro and fun.
12.  Go Camping
There's nothing quite like sharing a tent to get closer. And we're not just being pun-y. Being in the woods together will deepen your connection.
13.  Rent a Paddle Boat
Water + paddle boat = romance. This is a great way to bond and explore a lake in style. Don't forget the sunscreen! Lather each other up before you go.
14.  Bike
Play tourist in your own town by renting bikes and doing a self-guided tour. Riding together will strengthen your calves and your relationship.
15.  Try Outdoor Yoga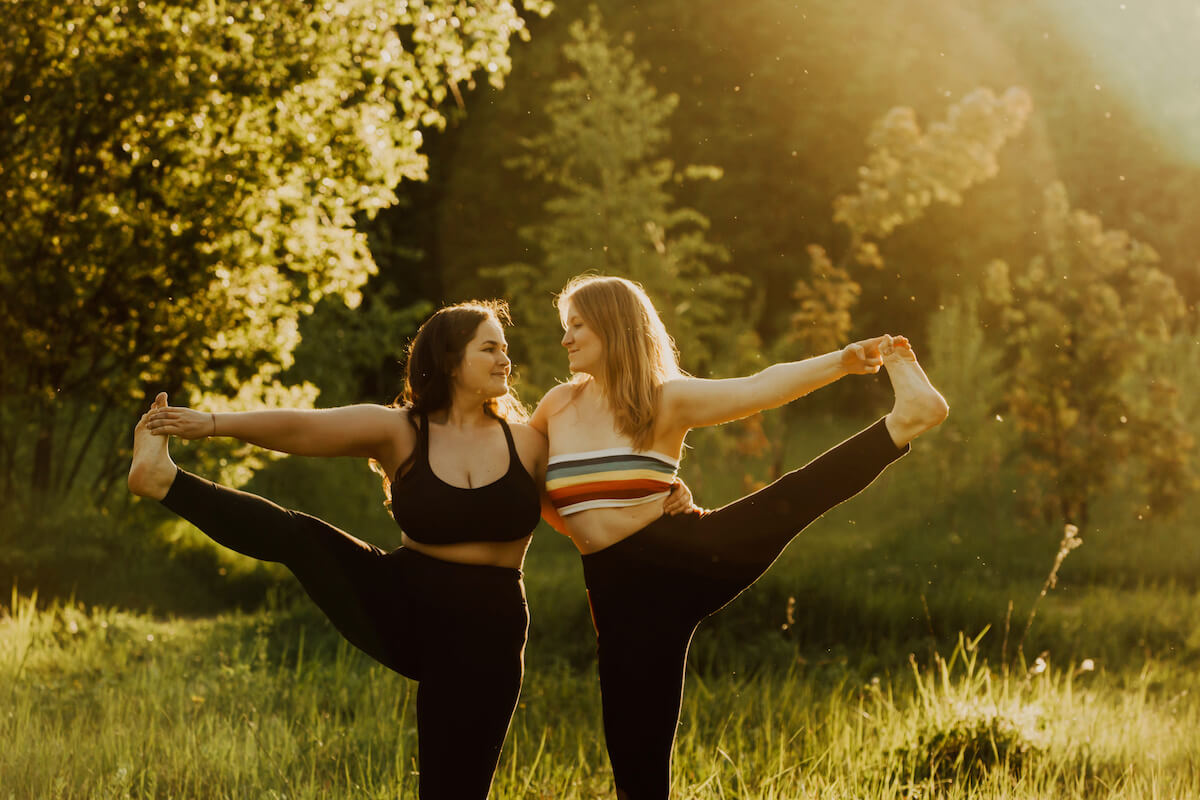 If you're looking for fun outdoor date ideas that will get your heart pumping, try out an outdoor yoga class. Enjoy the view of each others' butts in downward dog.
16.  Play Tennis
Find a court in your community and channel your inner Serena Williams. You can also try pickleball or badminton.
17.  Float Down a River or Go to a Lake
Rent an inflatable raft and float down a river near you or take a dip in your local lake. Always pack water, sunscreen and lifejackets for rafting.  
18.  Go to an Outdoor Concert
Groove to some live music at an outdoor concert. Who knows, you could discover your new favorite band!
19.  Watch the Sunset
What could be more romantic in a list of fun outdoor date ideas than driving to your favorite lookout point and watching the sunset together? 
20.  Play Mini Golf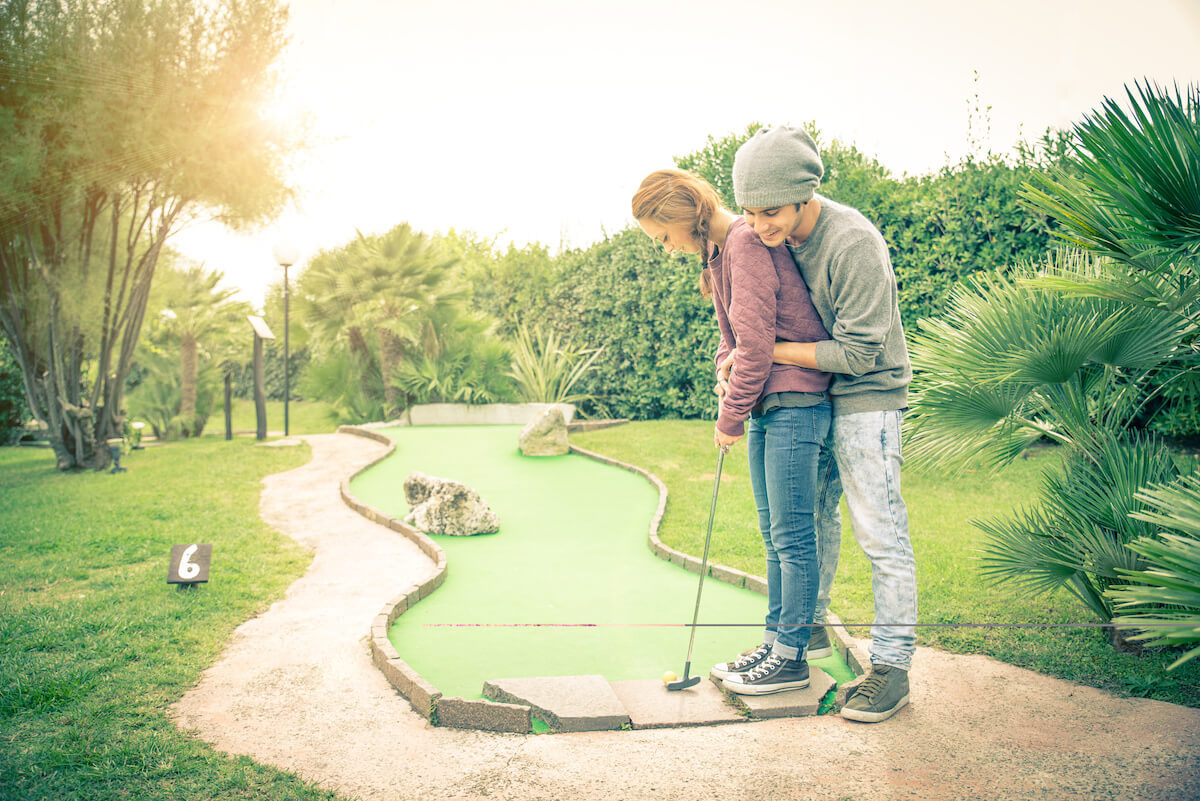 Enjoy some friendly competition on the putting green. Stipulate that the loser must buy the winner dinner! 
More from our dating series:
Lead image by Monkey Business/Adobe Stock.