It's often been said that leaders aren't born, they're made. While there's little doubt that hard work, dedication and intense passion are all key ingredients of success in leadership, we also know that inequality is still a major systemic issue in our culture that can make it harder for women and people from racialized communities to get ahead in the business world. To inspire you, we've gathered 20 leadership quotes from women who've shattered the glass ceiling in their industries.
Women Are Setting a Bold Example for Impactful Leadership
According to the World Bank's Women, Business and the Law 2022 report, about 2.4 billion women around the world are not being afforded equal economic opportunity, and 178 countries still have legal barriers to prevent them from fully participating in the economy. However, tangible progress has been made in this area — according to the report, 23 countries implemented new laws to improve women's economic inclusion in 2021.
What's more, the cultural narrative around women in business is changing. In recent decades, many incredible women have stepped forward to pave a new path forward for future generations, and set a bold example for impactful leadership in the business world.
Memorable Leadership Quotes From Inspiring Women
If you're in need of some inspirational quotes from women to fuel your entrepreneurial journey or motivation for your next big career move, we've collected 20 memorable leadership quotes from some of the world's most successful women leaders.  
1. "Write your own part. It is the only way I've gotten anywhere. It is much harder work, but sometimes you have to take destiny into your own hands." ― Mindy Kaling, actor, comedian, writer, producer and director.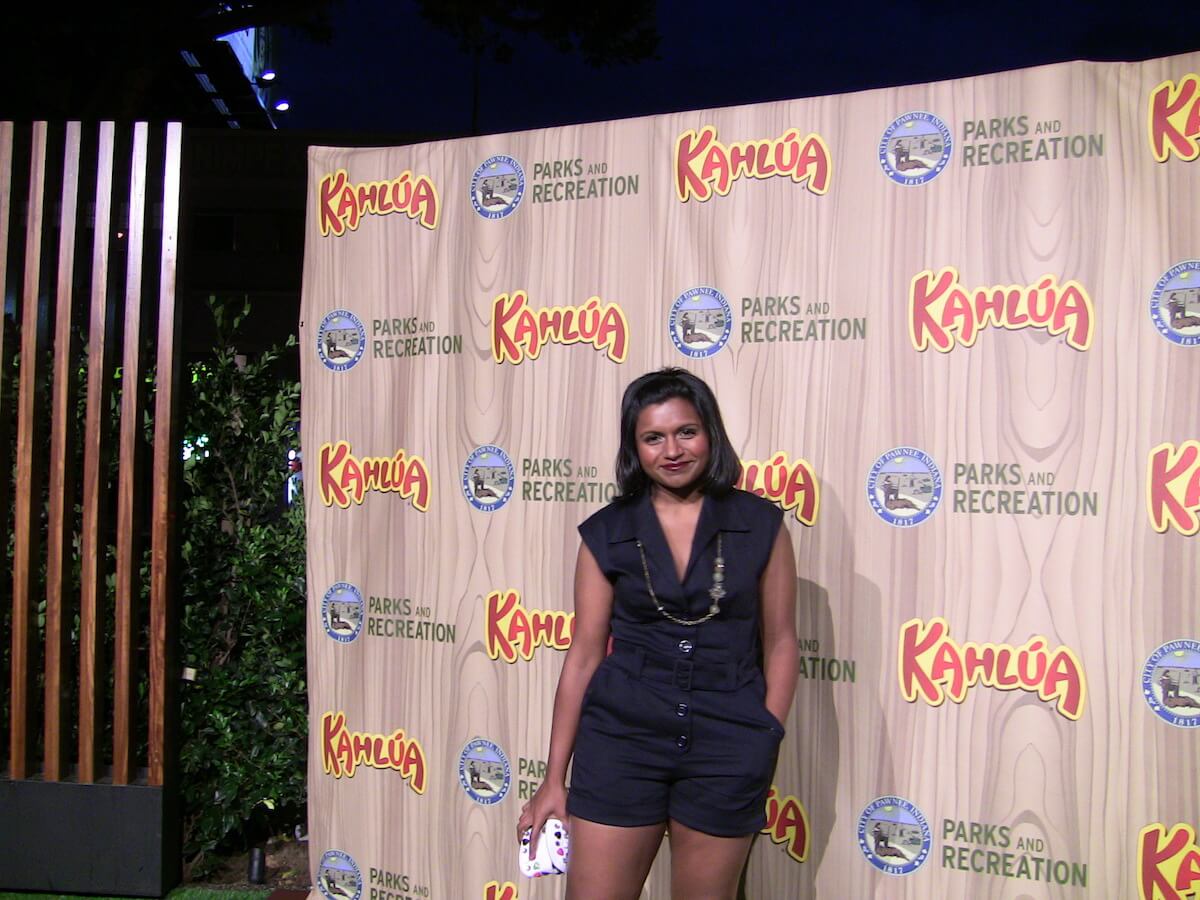 2. "We need to accept that we don't always make the right decisions, that we'll screw up royally sometimes. Understand that failure is not the opposite of success, it's part of success." ― Arianna Huffington, author and founder of The Huffington Post and Thrive Global.
3. "Most of the reason we don't do things is because we're afraid to fail. I just made a decision one day that I was not going to do things in my life because of fear." ― Sara Blakely, founder of Spanx.
4. "Real integrity is doing the right thing, knowing that nobody's going to know whether you did it or not." ― Oprah Winfrey, host, actor, producer and author.
Leadership Quotes From Powerful Women
5. "Never let success go to your head, never let failure get to your heart." ― Beyoncé, singer, songwriter and actor.
6. "A great mantra to have, whether you're breaking up with your boyfriend or you lose your job, or something changes that you didn't anticipate – which is a fact of life, and very much a fact of running a business – is: 'I was okay before this, I will be okay after this.'" ― Sophia Amoruso, entrepreneur, author and podcast host.
7. "Remember: if the most unique ideas were obvious to everyone, there wouldn't be entrepreneurs. The one thing that every entrepreneurial journey has in common is that there are many, many steps on the road to success." ― Tory Burch, entrepreneur and fashion designer.
8. "Diversity is the best way to defend equality. If people from diverse groups are not making those decisions, the burdens and benefits of society will be divided unequally and unfairly—with the people writing the rules ensuring themselves a greater share of the benefits and a lesser share of the burdens of any society. If you are not brought in, you get sold out." ― Melinda French Gates, philanthropist and former computer scientist and general manager at Microsoft.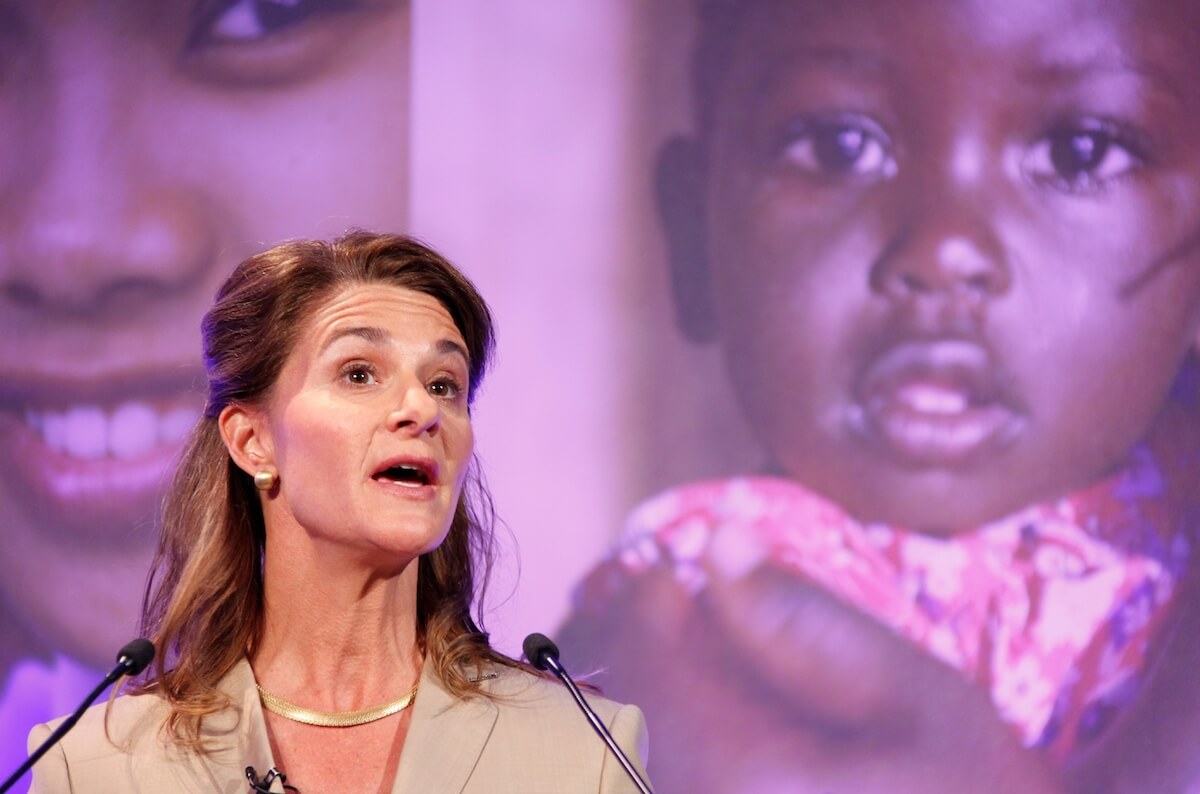 Rihanna, Meghan Markle on Leadership
9. "It's tougher to be vulnerable than to actually be tough." ― Rihanna, singer, actor, designer and entrepreneur.
10. "As you get older, you become more comfortable in your skin and comfortable in saying no to things . . . I've also learned that saying no is just as valuable as saying yes. It's something that, I think, comes with age and really having a sense of your self-worth. And then you make choices based on that." ― Meghan Markle, former actor and the Duchess of Sussex.
10. "The important thing is not being afraid to take a chance. Remember, the greatest failure is to not try. Once you find something you love to do, be the best at doing it." ― Debbi Fields, founder of Mrs. Fields Bakeries.
12. Leadership is hard to define and good leadership even harder. But if you can get people to follow you to the ends of the earth, you are a great leader." ― Indra Nooyi, former chairperson and CEO of PepsiCo.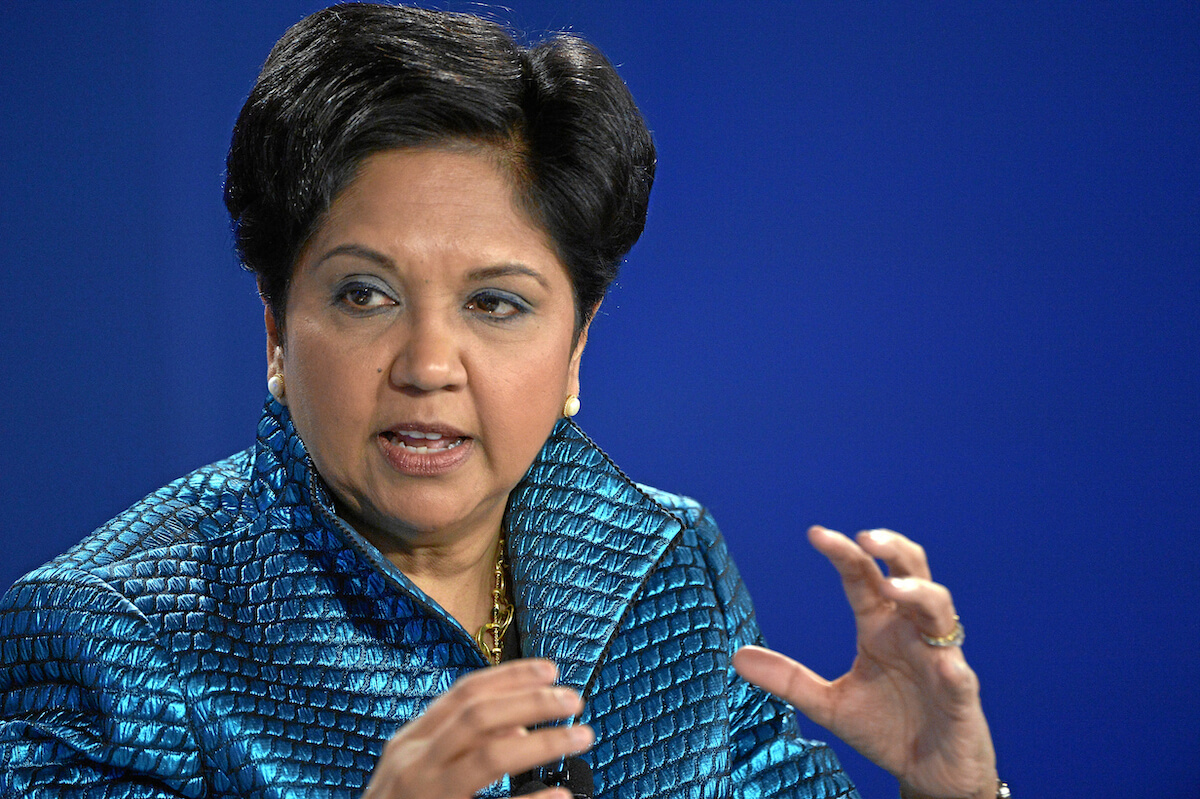 Leadership Quotes from Inspiring Women in Business
13. "I hate the title of being called 'the richest woman in India', but it's the recognition that this was the value that I had created as a woman entrepreneur, and that makes me very, very proud." ― Kiran Mazumdar-Shaw, executive chairperson and founder of Biocon Limited and Biocon Biologics Limited.
14. "The more grateful we feel, the more things we receive to feel grateful for. The more loved we feel, the more love we receive. The more beautiful we feel, the more attractive we become. Focusing on a person's positive attributes is an incredible way to give love." ― Denise Coates, CEO and founder of bet365.
15. "I've learned that creativity, energy and sound decision-making are critical—and as a leader you have to give yourself the space and time to reflect and even consciously focus elsewhere periodically." ― Sonia Cheng, CEO of Rosewood Hotel Group.
16. "Rarely are opportunities presented to you in a perfect way. In a nice little box with a yellow bow on top. 'Here, open it, it's perfect. You'll love it.' Opportunities – the good ones – are messy, confusing and hard to recognize. They're risky. They challenge you." ― Susan Wojcicki, CEO of YouTube.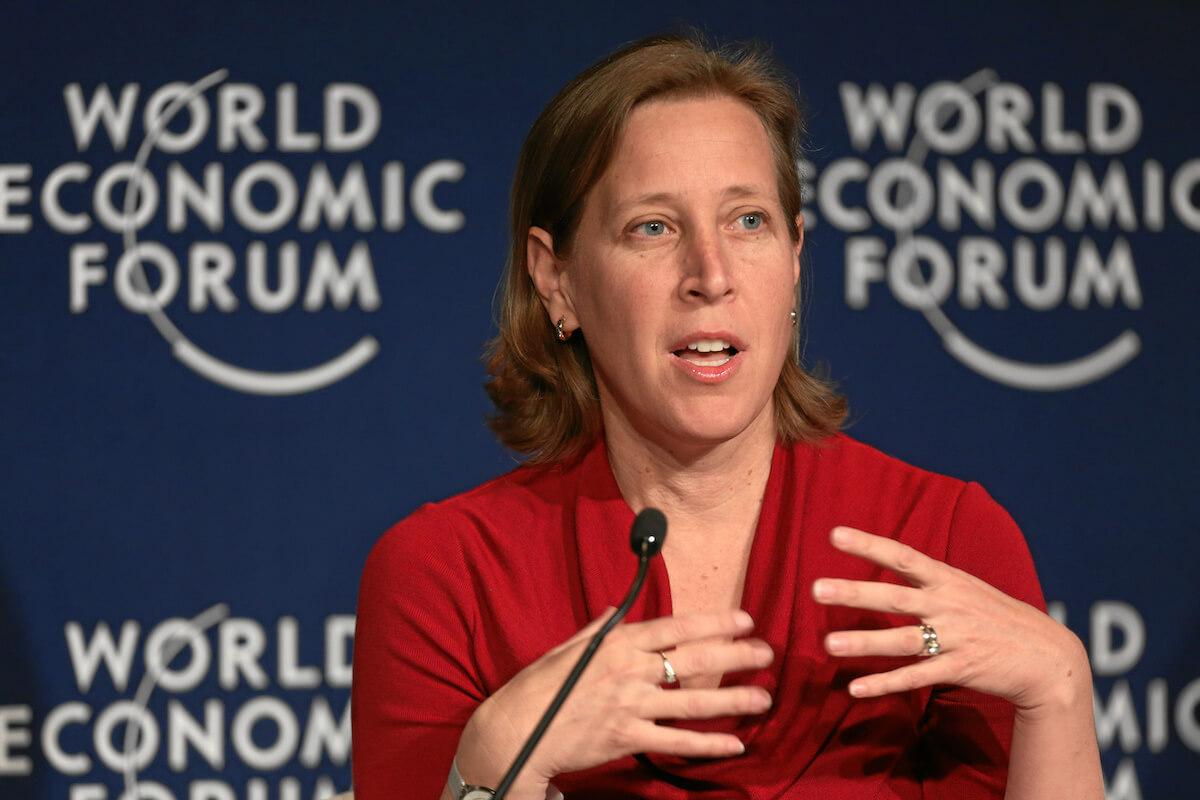 Serena Williams' Take On Leadership
17. "The success of every woman should be the inspiration to another. We should raise each other up. Make sure you're very courageous: be strong, be extremely kind, and above all be humble." ― Serena Williams, tennis player and self-made businesswoman.
18. "I only want people around me who can do the impossible." ― Elizabeth Arden, founder of Elizabeth Arden Inc.
19. "The key is falling in love with something, anything. If your heart's attached to it, then your mind will be attached to it." ― Vera Wang, fashion designer.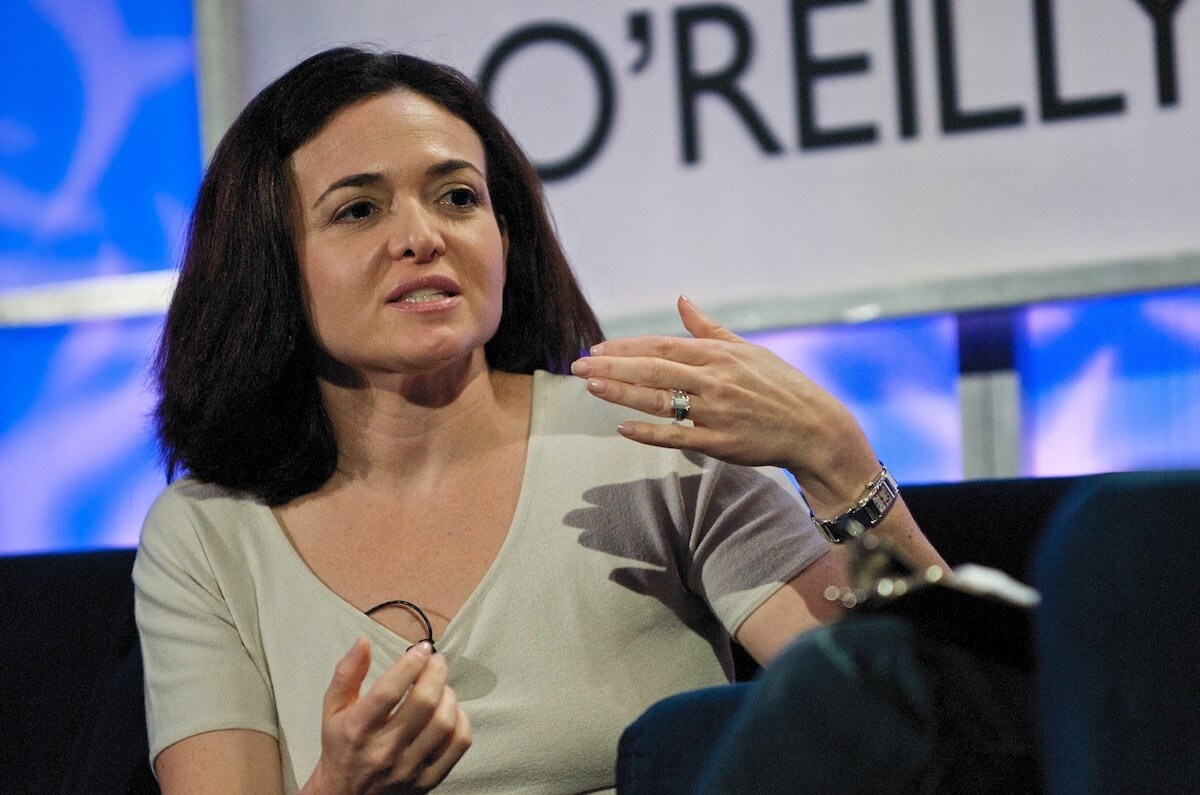 20. "There is no perfect fit when you're looking for the next big thing to do. You have to take opportunities and make an opportunity fit for you, rather than the other way around. The ability to learn is the most important quality a leader can have." ― Sheryl Sandberg, CEO of Meta Platforms, author and founder of LeanIn.Org.
Books by women mentioned in this article:
All products listed in articles are independently selected and curated by our editorial team. If you buy something we link to, toast may earn a commission, which supports our mission of sharing positive, inspiring and helpful stories with everyone.
Lead image of "Serena Williams" by Boss Tweed is licensed under CC BY 2.0.