Planning the perfect date isn't always the easiest task. There can be so much to consider — will you have enough to talk about? Will the weather cooperate? Who will pay the bill? It can be nerve-wracking to say the least, especially if it's your first-ever date with a new prospect. But at the end of the day, dating should be fun, first and foremost. The last thing anyone wants is for a first date to feel like a job interview that leaves you both feeling uninspired and unenthused. That's why we'll be sharing unique and interesting first date ideas to help ignite that spark.
10 Fun First Date Ideas
Meeting up for a quick drink at your local watering hole is so 2019. Dating experts have predicted that one of the top dating trends in 2022 will be people looking for new and exciting activities to experience together on a first date. Luckily, the options are endless. Here are 10 fun first date ideas to try if you're hoping to keep boredom at bay:
1. Have Dinner in the Dark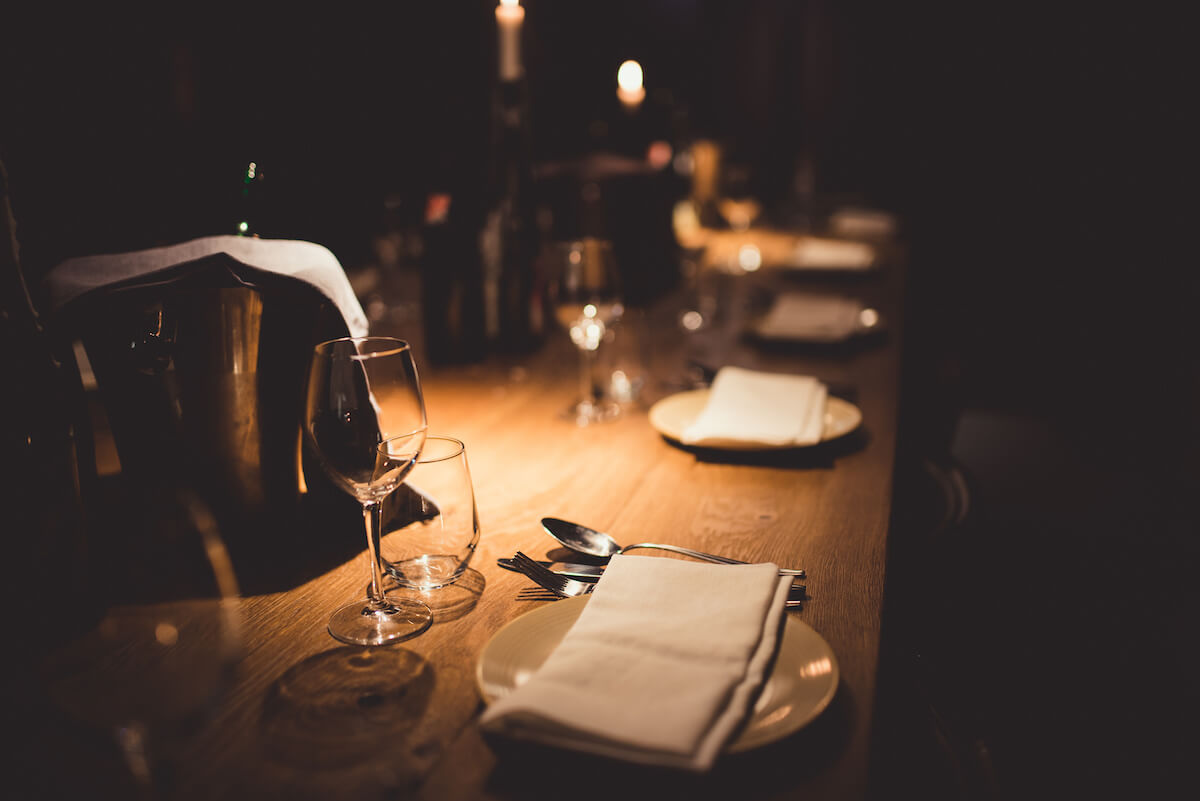 Dinner in the dark gives the term "blind date" a whole new meaning. Give it a try for a chance to bond with your date and get to know them without being swayed by their physical experience —  à la Love is Blind.
2. Do a Paint Night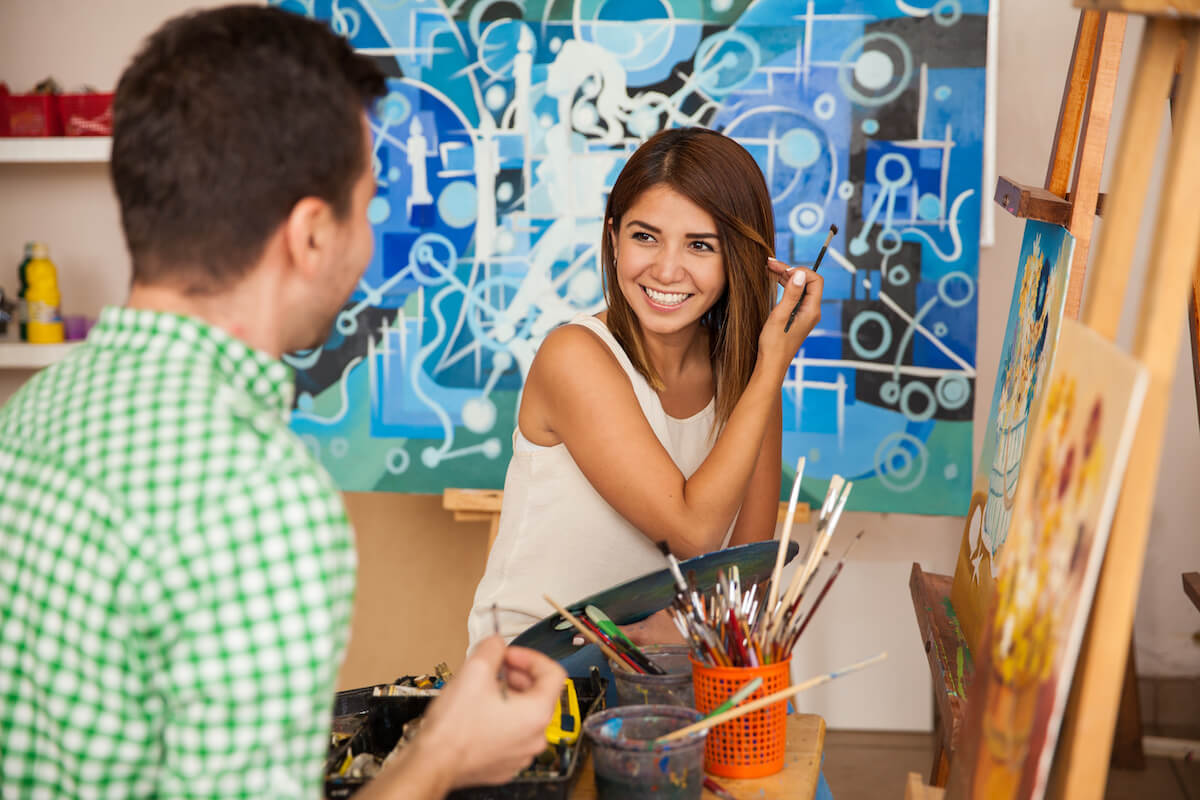 If your date has an artistic bent, take them to a BYOB paint and wine night. The act of painting can help soothe your nerves, and it will give both of you something to focus on to take the edge off the conversation.
3. Go to the Aquarium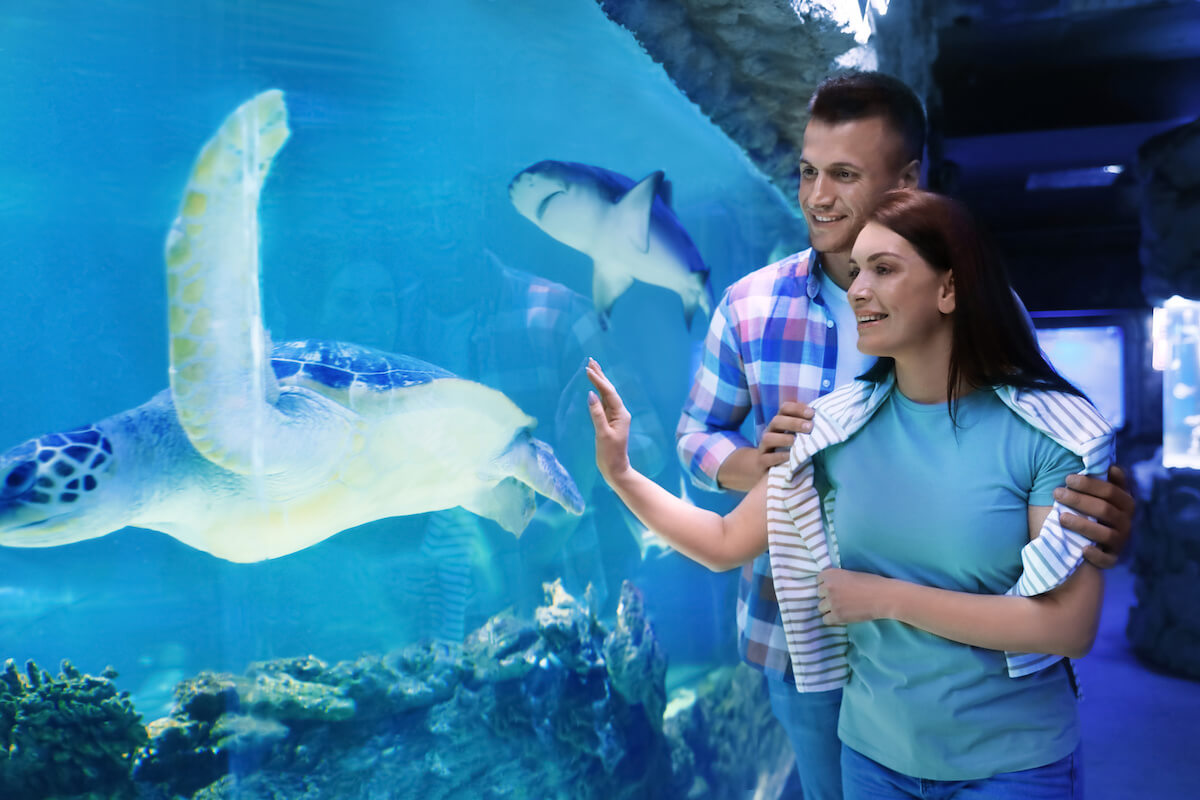 A trip to the aquarium is one of the first date ideas that never fails to disappoint, no matter how old you get. Visit your local aquarium together for a romantic date that will have you two getting along swimmingly.
4. Head to the Museum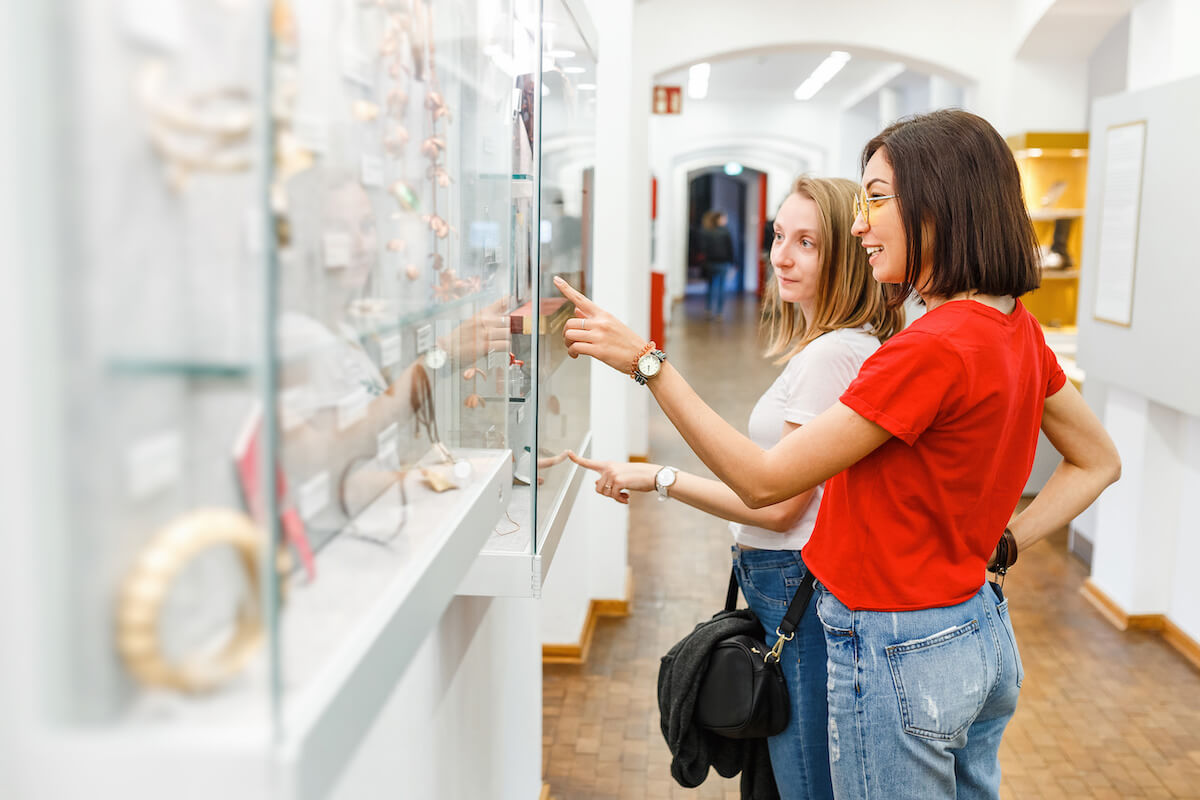 Walking through a museum with your date will give you a chance to get to know them better while learning something new. This information will act as a conversation lubricant, giving you something to bond over for future dates.
5. Visit an Art Gallery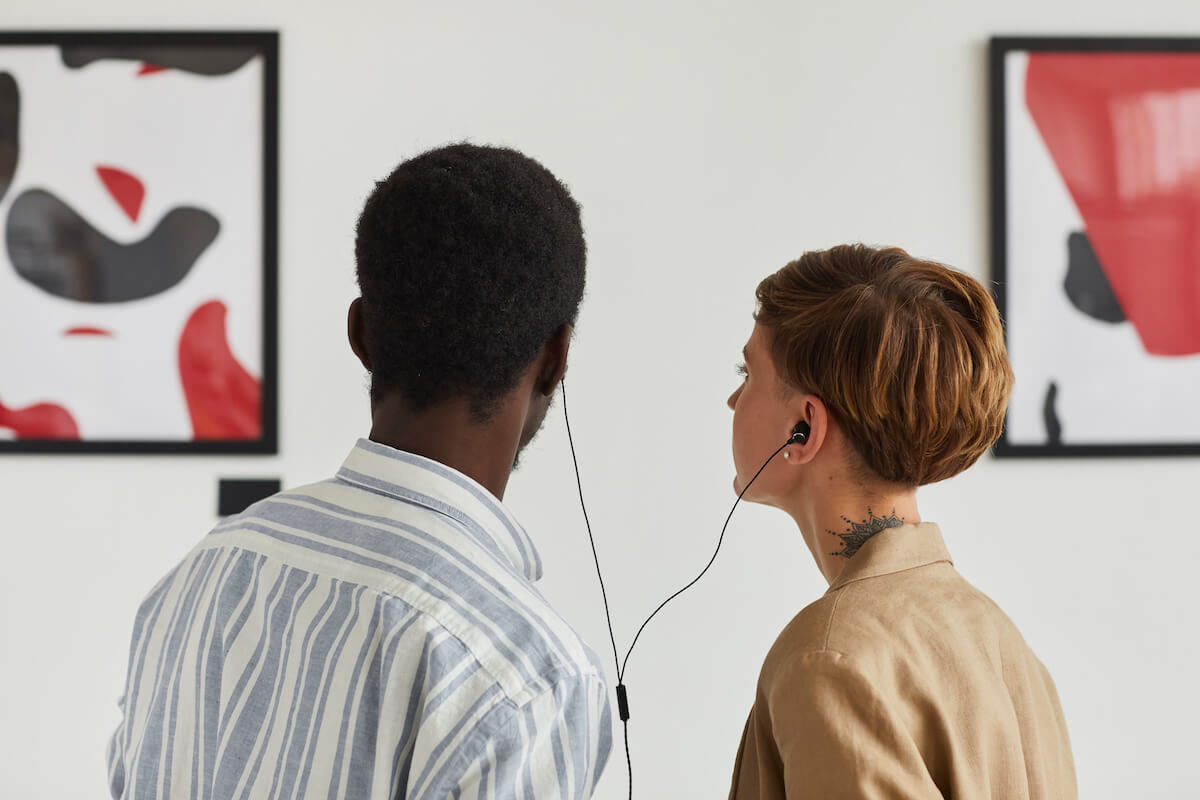 Similarly, a jaunt through your local art gallery will provide excellent fodder for the conversation while helping you soak up more art in your life at the same time.
6. Try a Wine Tasting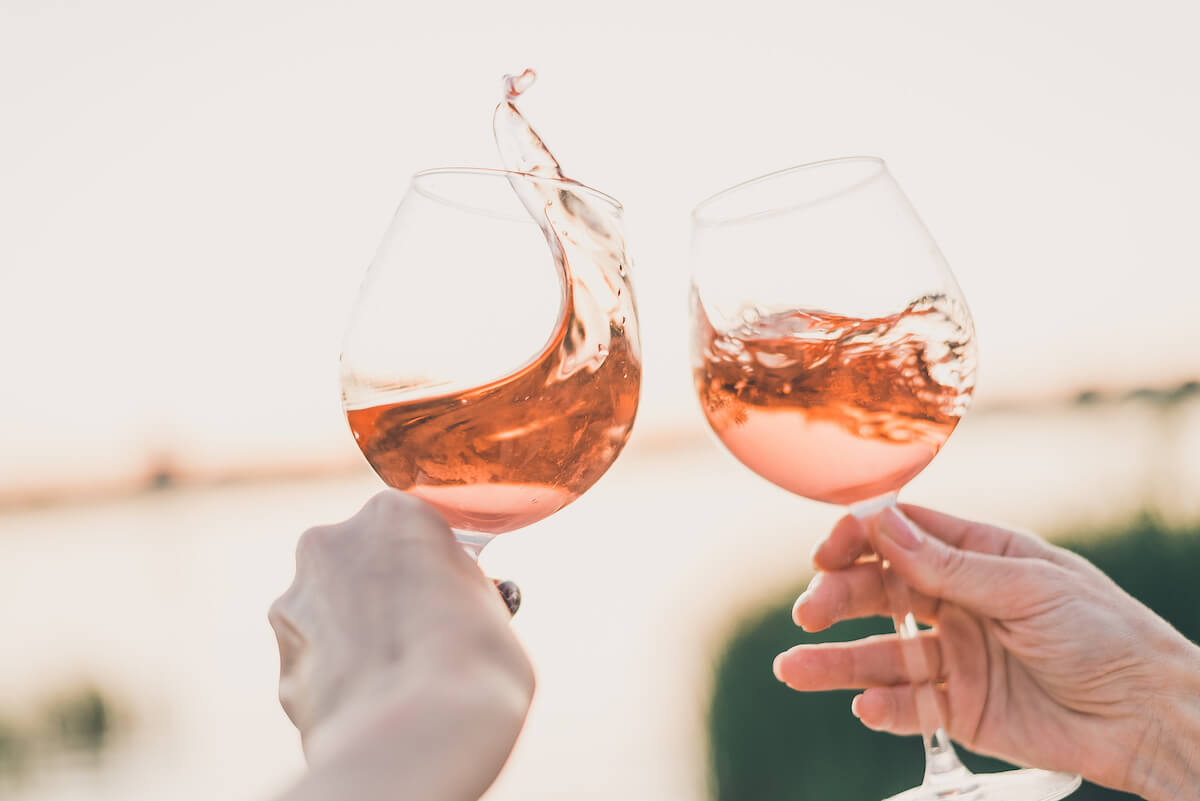 If you and your date are both wine lovers, a tasting is one of the first date ideas that will be perfect for you two. You'll learn more about each other's taste in wine while fueling the flirtation with a little liquid courage.
7. Attend a Comedy Show
Feeling the first date jitters? Laughter is the best way to loosen up and get those positive endorphins flowing, so take your date to a stand-up comedy show to set the perfect tone for a fun and relaxed date.
8. Go Axe Throwing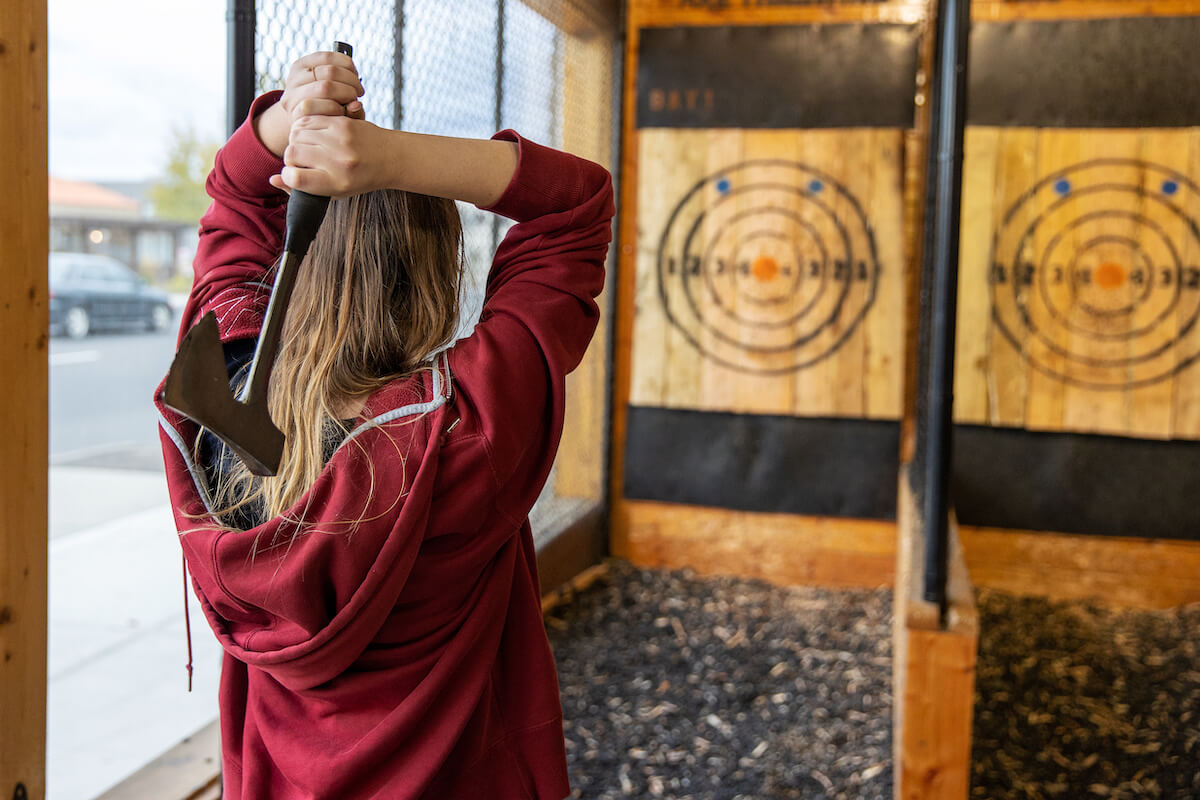 If you're looking for unconventional first date ideas, axe throwing just might be as out-of-the-box as it gets. There's a pretty good chance your date hasn't been taken axe-throwing by a love interest yet, so you'll already be earning points for originality right off the chop — er, hop.
9. Karaoke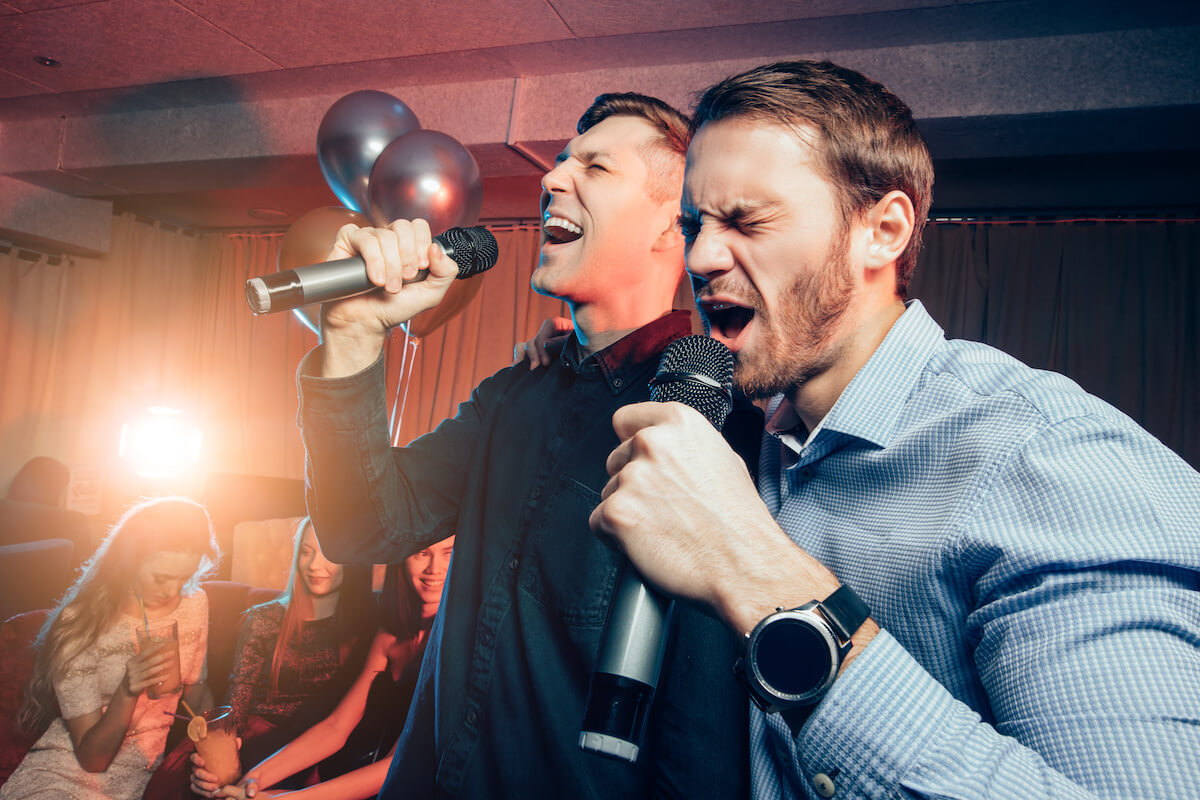 Only the most daring, brave souls would choose karaoke as a first date activity. Unless you can confidently say you're the next Lady Gaga or Harry Styles, maybe save this on your list of first date ideas for later in the relationship when you can rest assured your singing voice won't have your date running in the opposite direction by the end of the night.
10. Sushi Making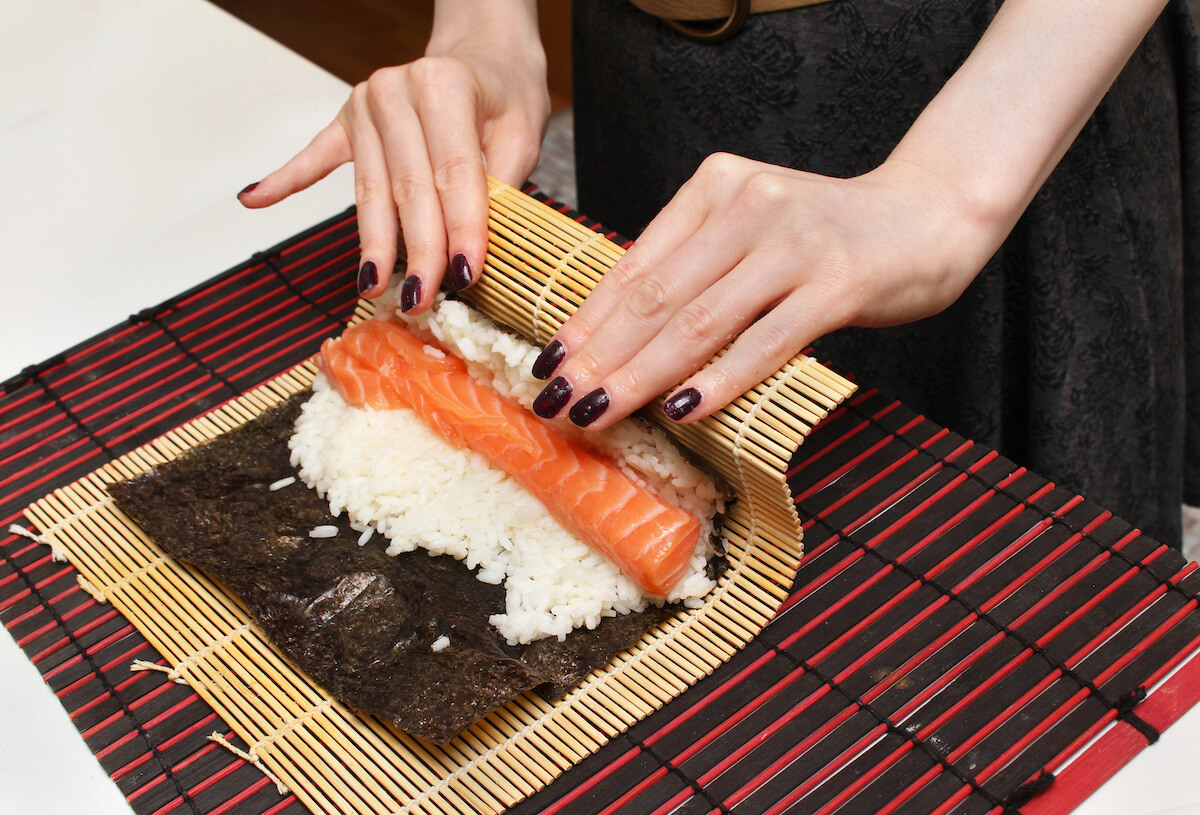 The act of preparing food for one another always sets the tone for a romantic evening, so a date spent making sushi or another favorite dish is almost a guaranteed homerun. Just be sure to wash away all traces of wasabi from your hands before retiring to the bedroom for the night.
More from our dating series:
Lead photo by Vladimir/ Adobe Stock.