June is Pride Month across the country, so we are gearing up for the funnest, happiest, most fabulous summer ever, kicking off with 2021 pride! The LGBTQ+ community and allies are thrilled to be rejoining their friends and family, celebrating with a weekend full of Dallas Pride events.
In-Person Dallas Pride Is Back!
If you're looking for fun things to do in Dallas, look no further. Dallas Pride kicks off outdoors and in-person on Friday, June 4th. While Dallas Pride organizers are not putting on a parade this year, there will be two full nights of live performances and numerous chances to get together safely.
Jardon Turnbow, Executive Director of Dallas Pride, is thrilled to be able to offer IRL connections this year: "We are proud to be one of the first Pride organizations to offer in-person events that allow us to come together safely. Two evenings of entertainment will help everyone kick off their Pride Month."
The Dallas Pride Miller Lite Showcase will run over two nights to raise awareness and celebrate Dallas' increasingly active LGBTQ+ community. Hosting these two nights of fun at the Band Shell in Fair Park is Dallas' favorite bearded drag queen, the fabulous and effervescent Marsha Dimes. She will be hosting the showcase, which will be highlighting some of the most exciting up and coming talent based in North Texas.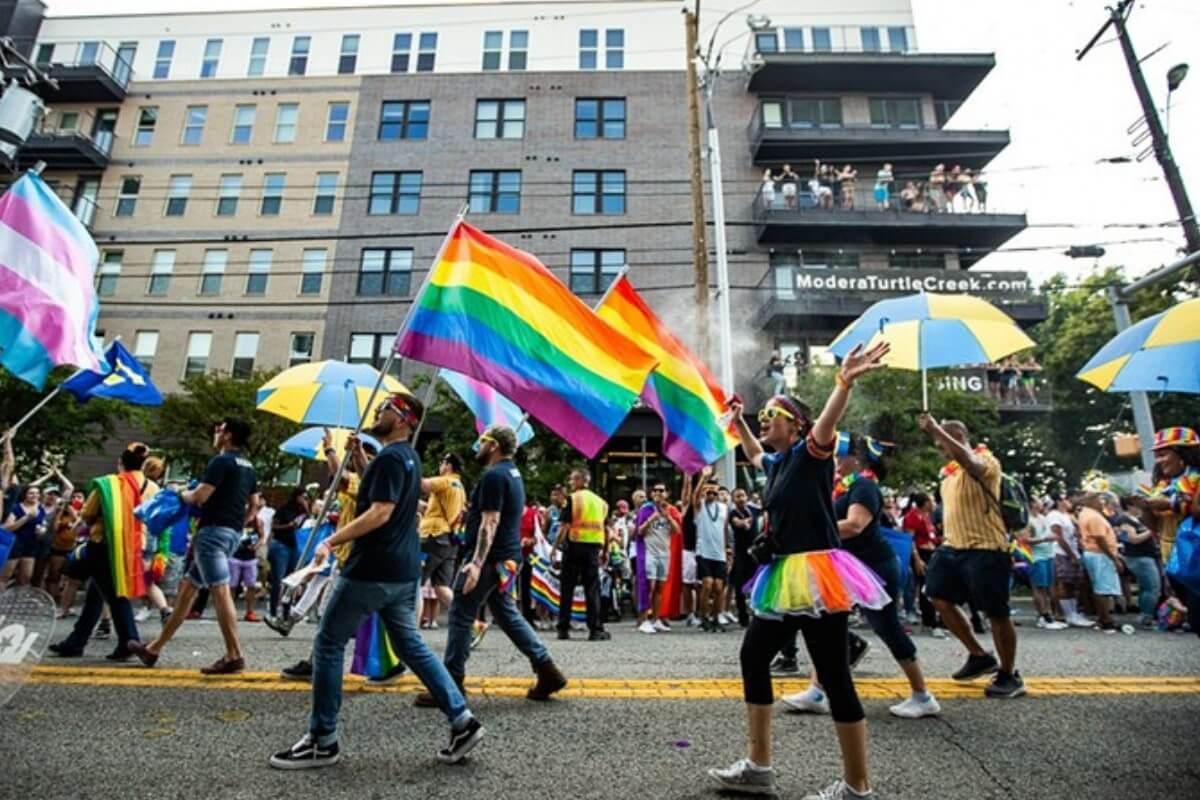 Live Music and Drag, Oh My!
Lovers of live music, drag and musical theatre will be thrilled during the June 4th showcase which features, among others, The Uptown Players, Jada Pinkett Fox, IDT Band, Raquel Blake, The Roommates, Daphne Rio and Bleach.
June 5th will be equally entertaining. Marsha Dimes will be hosting The Cast of the Rose Room; The Fly Queens; Sisters-in-Action; Sister Helen Holy; The FlannelTones, an ensemble of the Turtle Creek Chorale; Anton Shaw; Niecee X; Kameron Ross from America's Got Talent, and RuPaul's Drag Race star Kennedy Davenport. 
The decision to showcase local talent is one the Dallas Pride organizing committee takes pride in. Marsha Dimes is especially excited about the decision: "This year, we wanted to celebrate our community and showcase the amazing talent that we have right here." 
The Logistical Tea
There is no doubt that Dallas Pride is going to be the very best way to kick off the summer. Tickets start at $15 for single-night experiences and $35 for VIP tickets. Hurry, though, because two-day VIP tickets are already sold out, and there are only a few VIP single-day tickets left up for grabs. VIP tickets include floor seating and the opportunity to get up close with host Marsha Dimes and other entertainers, as well as enjoy dedicated lines for food and drink.  
Those who can't make the events in-person or don't yet feel comfortable out and about can stream the entertainment for free online!