Last year, the Texas Book Festival was held entirely online as a two-week-long virtual extravaganza with keynote speakers, children's programming and a literary gala — all from the comfort of Zoom. The event was a success, but there's something about the words "virtual" and "book festival" that just don't quite go together.
Whether it's the feeling of the pages between your fingers, the camaraderie that comes from bonding over a great book, or even the scent of a dusty volume, reading is as much a sensory experience as it is an intellectual one. That's why this year's Texas Book Festival will combine all the convenience of a virtual event with the perks of an in-person gathering in Austin as a week-long hybrid event this fall.
Texas Book Festival a Mix of Virtual & In-Person Events
Beginning October 23rd, the festival will feature virtual sessions leading up to the main in-person festival weekend that rungs until October 31st. The hybrid nature of the event marks a first for the festival, which is celebrating its 26th anniversary this year.
"The constraints and challenges last year only strengthened our resolve to reach readers in any and every way we could," said the festival's executive director Lois Kim in a statement. "We are proud that we were able to connect more than 75,000 people to authors through our 2020 virtual programming efforts and excited to use all that we learned about digital programming while welcoming people back to enjoy a safe, outdoor in-person festival this year."
Last year's virtual event featured over 175 authors, illustrators, poets, artists and thought leaders including Kevin Kwan, Ibi Zoboi and even an appearance from Matthew McConaughey. The gala raised over $600,000 for non-profit literary programs, and in 2020, the organization was able to donate $100,000 in grants to Texas public libraries.
Texas Book Festival Will Include a Marketplace
This year, the festival will be even more impactful with elements that include a virtual and in-person exhibitor marketplace for publishers, booksellers, university presses and independent authors, panel discussions, food trucks and a Saturday evening "lit crawl."
"Festival-goers have shared with us how eager they are to see us return downtown, safety permitting," said literary director Matthew Patin in a statement. "And now, encouraged by growing vaccination numbers and only after many conversations with authors, publishers, attendees, partners, other event organizations, and the City of Austin, we're eager as well."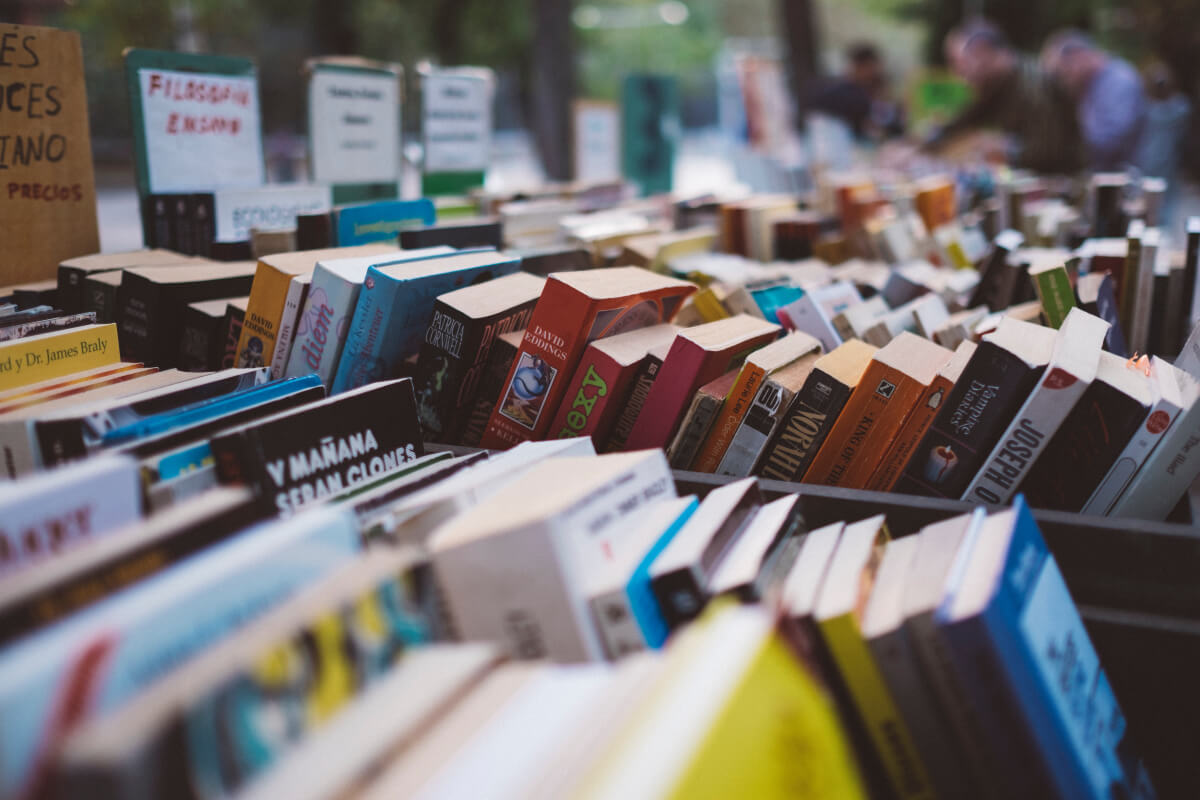 Virtual Elements Expand the Organization's Reach
Patin says that weaving virtual elements into this year's festival will give even more people the chance to join in on the fun and expand the organization's reach.
"We'll never abandon what we learned about virtual. Readers told us they enjoyed that, too," he said in a statement. "Stepping into the hybrid space provides everyone the opportunity to participate in a big, vibrant, diverse festival program, virtually or in-person."
The Texas Teen Book Festival will also be taking place at the same time as the main festival. The organization's literary gala was postponed until February 11th, 2022. Learn more at texasbookfestival.org.
More Fun Things to Do in Austin
If you're looking for more fun things to do in Austin this summer, "Keep Austin Weird" by donning a bat costume for the 16th annual Bat Fest in Austin, or watch the 2021 Zilker Musical, Little Shop of Horrors.
For an unforgettable, immersive experience into the world of Vincent Van Gogh's paintings, check out the Beyond Van Gogh exhibit in Austin. For more art, visit The Blanton Museum of Art to view Black is Beautiful until September 2021, the first-ever exhibit dedicated to showcasing the work of legendary activist and photographer Kwame Brathwaite.
Sports fans should cheer on Austin FC, the local soccer team, and admire a new set of rotating murals by local artists showcased during Austin FC's home matches.
Music lovers should check out a free summer outdoor concert series running in Austin every Thursday until September 9th. And cinephiles can't miss the summer classic film series at The Paramount Theatre.