Who said sports and the arts don't mix? Definitely not Austin FC — the soccer club recently announced the launch of a new program called the ATXFC Artist Initiative, which is dedicated to supporting local artists by displaying their work on the grounds of the club.
Over the next month, the team will be partnering with local artists to showcase their work at the club and on Austin FC's merch like posters and T-shirts. The initiative comes as an extension of one of the club's social responsibility pillars, which is dedicated to "confidence through creativity."
Austin FC Soccer Wants to Raise the Profile of Local Artists
"As Austin FC strives to represent Austin, the Club is dedicated to partnering with those who make Austin both creative and unique," the club's website reads.
Austin FC hopes to raise the profile of the local artists who add color and life to the area such as mural artists Chris Rogers, Zuzu Perkal and Will Hatch Crosby, who have all contributed to the community through street art in Austin. Crosby already has a piece in the works at St. David's Performance Center where the team trains as part of the program.
The 1,100-foot mural he's working on is titled "Grow the Legend" and draws inspiration from Austin's native plants and animals, as well as the team's oak tree iconography.
"As a native Austinite who has always been obsessed with trees and nature, this was a dream project in many ways," Crosby writes in an Instagram caption. "There are also some wild soccer related serendipities that led to a profound feeling of coming full-circle while creating this, which I will explain more in future posts. But for now, I'll just say that it was a joy and an honor to create this for Austin's first pro sports team!"
Murals by Local Artists Will Be Seen by 20,000 People at FC Soccer Home Matches 
The ATXFC Artist Initiative will add a touch of culture to the "Zebra Gate," a main entry point of the stadium, by featuring a series of rotating murals. Three local artists will have the chance to create a mural to be showcased during the team's home matches, which means their work will be exposed to about 20,000 people each.
In addition to Rogers, Perkal and Crosby, other artists on the roster include Matthew Rodriguez AKA Dear Ninja, graffiti artist Nathan "Sloke" Nordstrom, Will Bryant and 10 other talented individuals. The first three artists to be displaying their work on the big wall will be Rogers, Rodriguez and Bryant.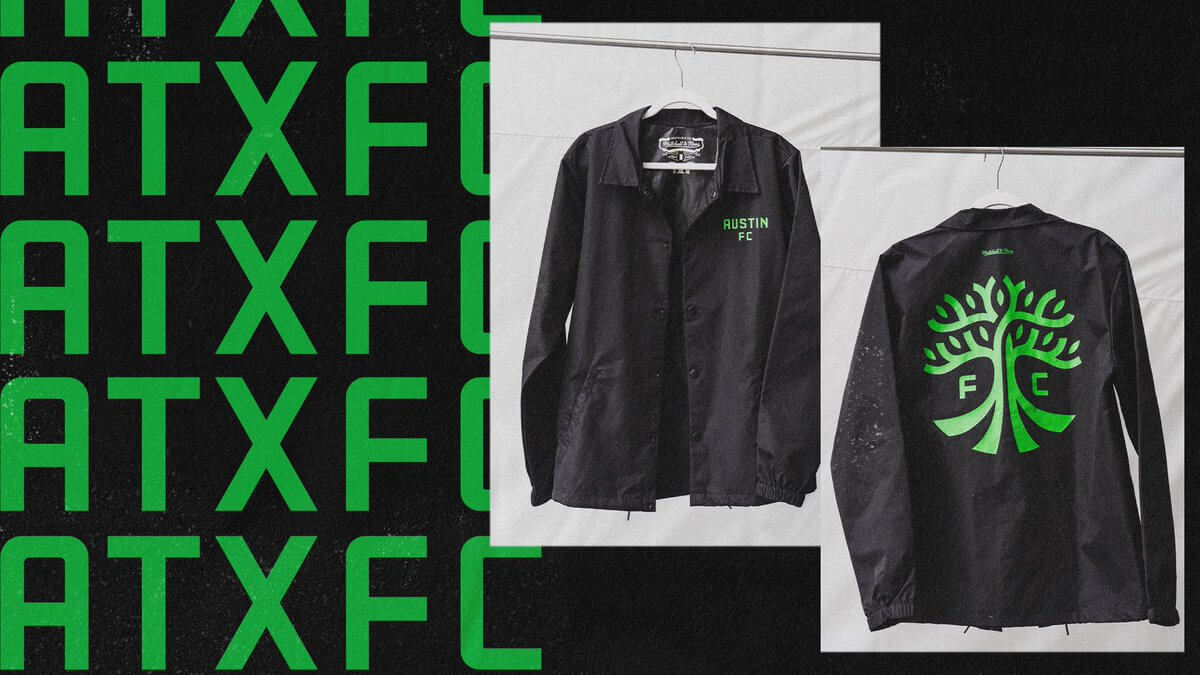 Rogers' New Mural Will Be Ready For Next Austin FC Game
In a video promoting the initiative, Rogers says he's proud of the team for helping to support the city's arts community.
"These are the stories that literally make up the fabric of who we are as Austinites, and I think it's beautiful that Austin FC wants to use that as the backbone of what they're doing in their franchise," he says. "True art in my humble opinion is done honestly, it comes from the heart, there's no bias and there's a frequency of honesty. I don't have to speak the same language, but I can tell by the tone of your voice, the look in your eyes, it's universal."
If you're looking for fun things to do in Austin, Rogers has been hard at work getting his mural "Whispers of the Heart" ready in advance of the team's game against the San Jose Earthquakes on June 19.
Art lovers should also check out the Beyond Van Gogh exhibit opening soon in Austin. The exhibit uses cutting-edge projection technology to create an engaging journey into the world of Van Gogh. 
  Photo credits Austin FC Soccer Club