Billy-Ray Belcourt shares in his book A History of My Brief Body, that there is an entire social consciousness that comes with truly caring for someone in a romantic relationship. At least, this is my interpretation of a closed reading of the following lines (a closed reading is the interpretation of a passage without relying on the context clues of the entire piece):
"I believe that care is disruptive and world-bearing; it can open to 'as well as possible' configurations in a present that injures some more than others." –Billy-Ray Belcourt, A History of my Brief Body
To me, this passage applies to romantic love and social justice. In fact, both are very much intertwined, as romantic love requires the merging of families and cultural histories. Therefore, a social responsibility comes with entering a romantic relationship.
I find this passage interesting because "care" is qualified as disruptive. Care is generally assigned to the feminine; it is soft, kind, considerate and generally, care is community building rather than disruptive. This passage indicates that "care" is not simply a kind act; it is a responsibility and world-bearing, meaning a social responsibility. This begs the question: what does it mean to care for your neighbor?
Care as a Social Responsibility That Demands Political Action
Over the summer of 2020, when social media activism (specifically on behalf of George Floyd and the Black Lives Matter movement) was at its peak, critics called into question the authenticity of this surge of activism. Rightfully so, many perceived a lot of the online activism to be a performance, a performance that was the result of the conversation about race becoming too big to ignore.
Then came the pressure to show off one's activism and dedication to the cause, which resulted in a policing of online activism. Eventually, people pushed back against this policing, leading to the question of: are you doing enough? Or, how do you know if you are doing enough?
If care is a social responsibility and it is disruptive, then the answer may be that care demands some sort of political action that disrupts the status quo. Jumping on a bandwagon isn't exactly disrupting the status quo.
A Definition of Care That is Essential for Social Justice
I want to be satisfied with the idea of "care" simply being kind in one's daily interactions, however caring might mean saying uncomfortable truths, without waiting for the comfort of the cultural climate, caring might mean risking being ostracized for your opinion. In "a present that injures some more than others," this definition of care is essential for social justice. Care in a socio-political context, then, is standing up for what is right no matter the circumstance or opposition (keeping in mind human imperfection).
In A History of my Brief Body, Belcourt describes the process of falling in and out of love with Robert. When entering a new relationship, caring for your partner is opening yourself to a new, possibly challenging perspective (informed by family/upbringing, education, racial, sexual, gender identity and more), a new way of communicating (love language, frequency of contact, text vs. calls, etc.), and possibly a new culture. So, in a romantic sense, care is disruptive.
In a Social Justice Context, 'Care Can Lead to Tangible Wins'
Care is understanding where your partner is coming from; it is understanding their life experience and how it shapes the person entering the relationship. This includes mental and physical health, upbringing, socio-economic, political and cultural identity. It is world-bearing to understand all the individuals and "worlds" that have shaped your partner's identity.
Care is world-bearing, especially when entering a relationship with a person of marginalized identity (whether you yourself are or not), because it is important to understand their fight in the world. Choosing a relationship with that person is choosing to stand with them in that fight against the world.
By caring for another individual, you are gifting them new life experiences (falling in love, appreciation, confidence/validation, etc.), opening to configurations of possibilities. It is also a mind-opening experience for the person on the receiving end of such care. A relationship can also lead to insights about what is possible within a relationship or after the end of the relationship with a new partner. These insights can also lead to the realization of these possibilities. In a social justice context, care can lead to tangible wins, political gains by social movements, or it can offer insights and open society's minds to possible aspirations for a better world and individual future.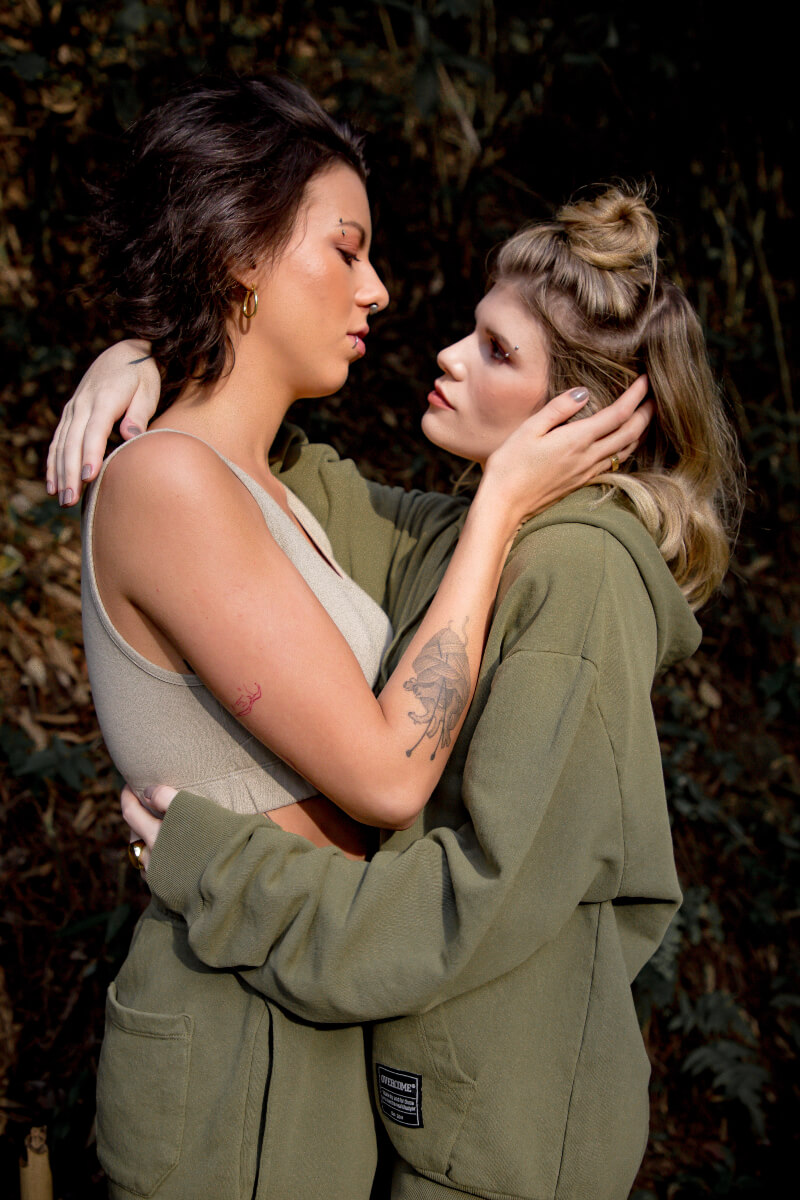 5 Inclusive/LGBTQ+ Friendly Dating Sites to Check Out
Dating can be challenging, depending on your social context, especially when your body is not generally considered the "ideal" body. If you're yearning for a partner who'll offer you the kind of care described above, but you're single and you're looking for romantic love, here are a few online dating options to consider (with caution, of course).
1. HER is a space for lesbian, bisexual, queer, non-binary, trans men and women as well as gender non-conforming people. A unique feature of this app is that members can join different communities such as "LGBTQ+ Parents & Families" and "Coming Out Advice & Conversation" where members engage in different conversations.
2. WooPlus, a "curvy dating" app was founded in 2015. It is also LGBTQ+ friendly. WooPlus runs a blog where they share dating advice on topics such as "the difference between admiration and fetishization."
3. BLK is a community of black singles. It is available to those in Canada and the U.S.
4. XO users connect through games that serve as ice breakers. The result is a more laid-back environment where users draw, complete word searches puzzles, quizzes and more.
5. MeetMindful is a space for users to "show up fully, connect with intention, and build strong relationships". This app is recommended for those who are into spirituality, travel, healthy eating among other interests. While you can sign-up for free, this app ranks the highest (on this list) in terms of the premium membership cost. However, it could all be worth it, if you end up finding the lasting genuine connection you are looking for.