2020 was for the birds. But also for the dogs. And the cats. Since there's nothing more comforting than a companion animal, it makes perfect sense that we spent the year keeping up with cute critter content.
Here's a list of our favourite follows for anyone ready to add a bit of adorable to their feed. Toast is proud to present our favourite petfluencers of 2020.
Fashion: Boobie Billie | @boobie_billie
When it comes to fashion, it's Boobie Billie's world, and we're just lucky to be in it. This four-legged fashionista isn't afraid to strut with the big dogs — we're talking Chanel, Balenciaga, Louis Vuitton, and basically every iconic name in the fashionsphere.
This year, she became the "Chief bb Officer" of her own accessory line at @boobie.world. Her "Boobushkas," vegan leather handbags and nail wraps pack a punch with vivid colours and fresh patterns. This pretty pooch simply doesn't do basic.
And, don't worry — we checked, and as it turns out, it's completely normal to experience intense envy (and a bit of intimidation) over a wardrobe that belongs to a six-pound chihuahua-greyhound. We repeat: completely normal.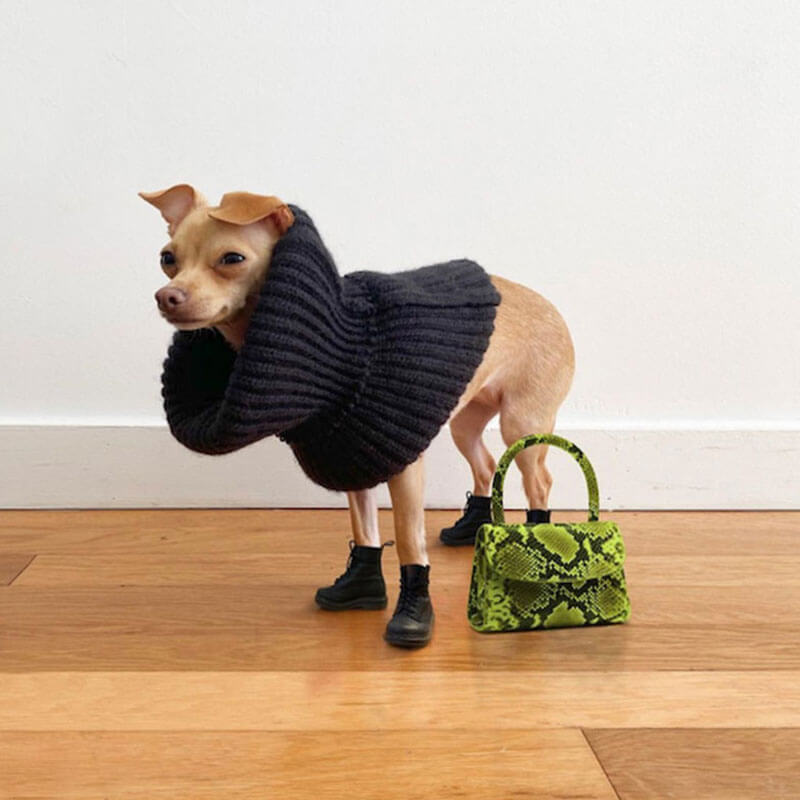 ---
Travel + Sport: Mia & Nola | @mia_nola_life
Mia and Nola are two gorgeous Siberian huskies who live in Crimea. They enjoy outdoorsy, pampered, adventurous lives, and their owner (who happens to have the most soothing voice) chronicles it all on their popular Instagram account.
Whether these travelling canines are checking out the sky-high view from mountaintops, bounding along Crimean coastlines, or just hanging out at home, they look incredibly cute doing it. Bonus points go to the shots of them playing — the expressions the photos capture are priceless.
---
Canadian Content: Gary the Cat | @greatgramsofgary
Gary is a meowntain cat living in the Canadian Rockies. He hikes, skis, he kayaks… he even swims! He is also an influencer for Nakiska Ski Area, and has a special Pet Ski Pass.
This extreme, fearless feline wears ski goggles and high-performance gear for every outdoor occasion, and he and his owner are passionate about having fun while staying safe. You might be surprised at what you can learn from the account of a domestic longhair! Get your avalanche safety tips (and more!) with a side of very, very cute kitty at @GreatGramsofGary.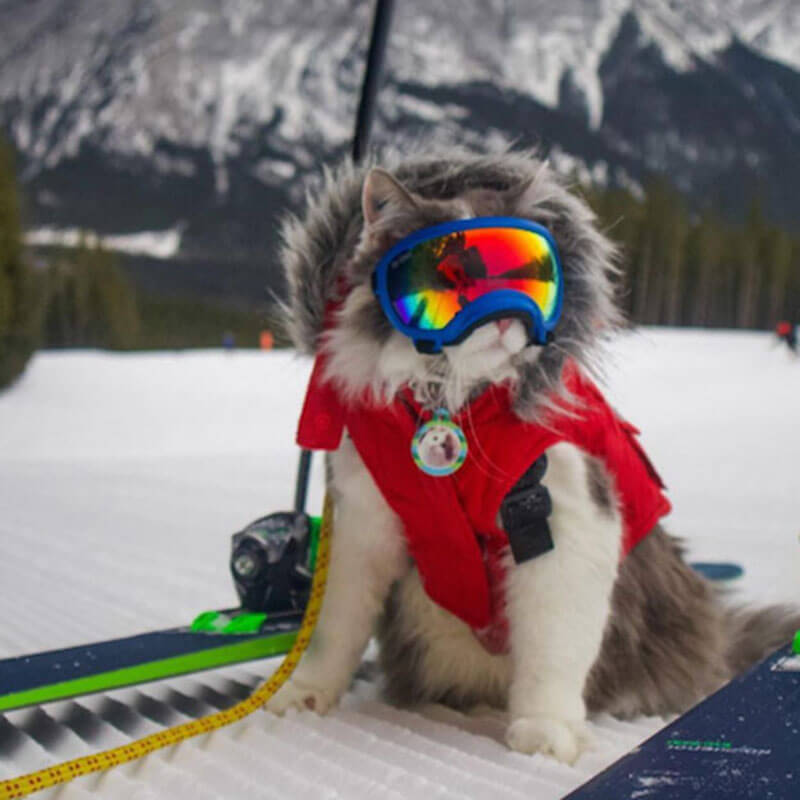 ---
The Great Outdoors: Pouncey | @professor_pouncey
Pouncey's very essence is wild. His owner nurtures that wildness and takes Pouncey on bike rides, scooter rides and scenic hikes through their home state of Pennsylvania.
While many cat accounts focus on poses, outfits and aesthetics, Pouncey's the rugged, real deal. It's delightful and refreshing to watch his natural feline behaviours play out while he explores a forest or uses a fallen tree as a scratching post.
We'll warn you, though: once you hear Pouncey's signature "meow" of delight, he'll have your heart forever.