Okay, raise your hand if you unknowingly lost minutes, hours, days, and/or the better part of 2020 to the rapid-fire entertainment machine known as TikTok. And, hey — no judgment — we're right there with you! We spent a lot of time lost in the lives of home chefs, dance studio pros, comedic geniuses sharing their dating horror stories and cats. Always cats. And out of this came our favourite TikTok accounts of 2020.
Journey deep into the TikTok time vortex with these hand-picked accounts that are sure to entertain, delight and distract.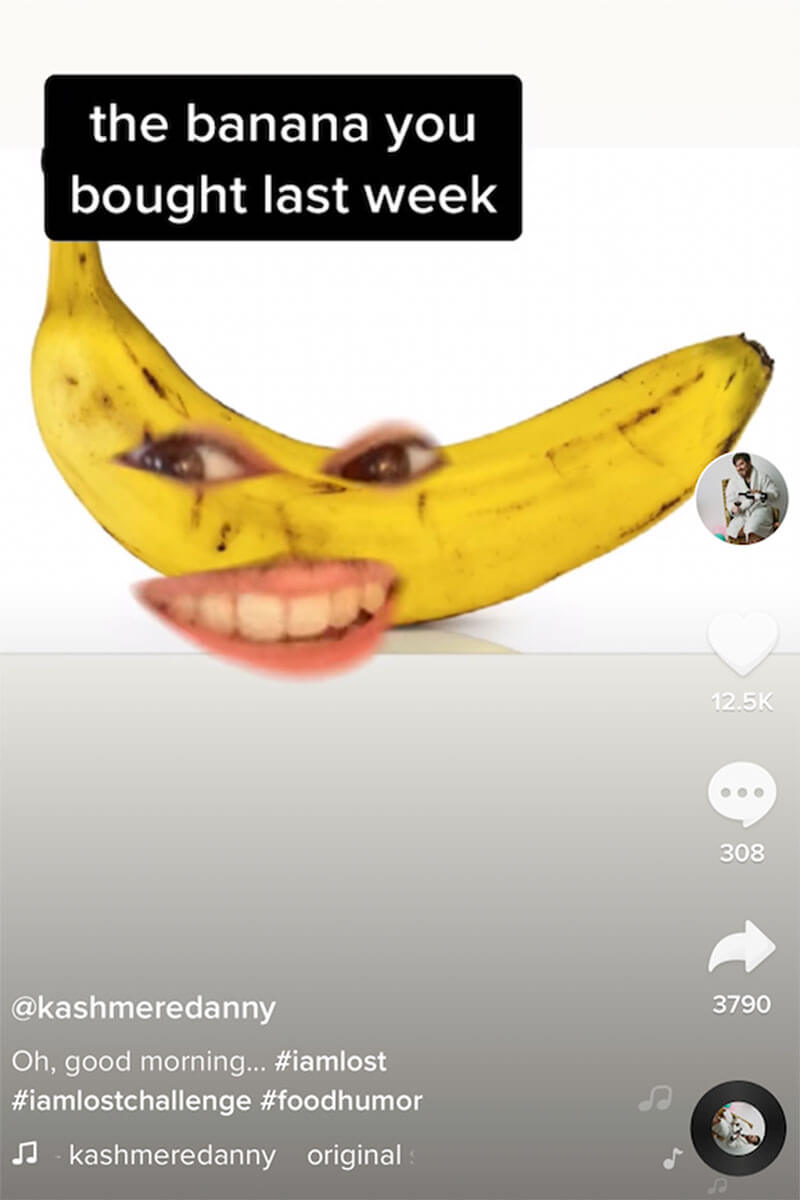 Danny Murphy | @kashmeredanny
When's the last time you wondered what that neglected banana on your kitchen counter thought of you? Did you know that your avocado toast has strong feelings about your Instagram prowess?
Get intimate with the inanimate. Danny Murphy's sassy, snarky brand of humour puts the spotlight on the often-ignored items in life — the beverages, the sweaters, and that one passive-aggressive tree ornament that has something to say about your questionable hygiene habits.
This account is as clever as it is hilariously scathing, and we can't recommend it more. You won't look at your Sunday breakfast bagel or Ariana Grande's ponytail the same ever again.
---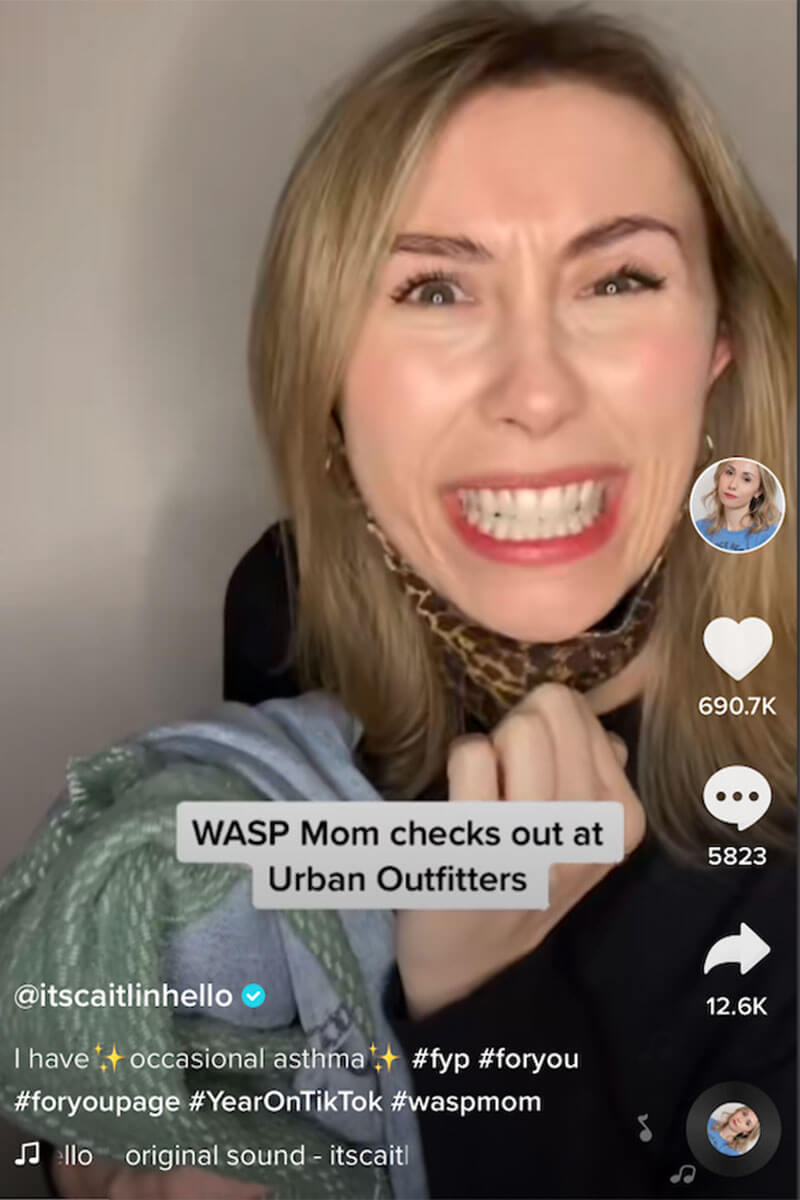 Caitlin Reilly | @itscaitlinhello
Caitlin is… wow. Just — wow. This outrageous actor takes the characters of the WASP mom, the "Health & Wellness" influencer, the dusky lounge singer — and many more — and cranks their idiosyncrasies up to 11. She's hilarious, over the top and terribly accurate.
This character chameleon captures the quirks of your friend who just returned from her trip to France, and, with alarming precision, recreates the clichéd "dead girlfriend" movie montage.
Caitlin's talent is undeniable, and her 1.5 million followers agree. Her impressions are spot-on, her comedic microexpressions are incredible and we're pretty sure we've encountered at least one of her characters while working retail jobs in our 20s. So, yes, as it turns out, it is possible to laugh while you shudder.
---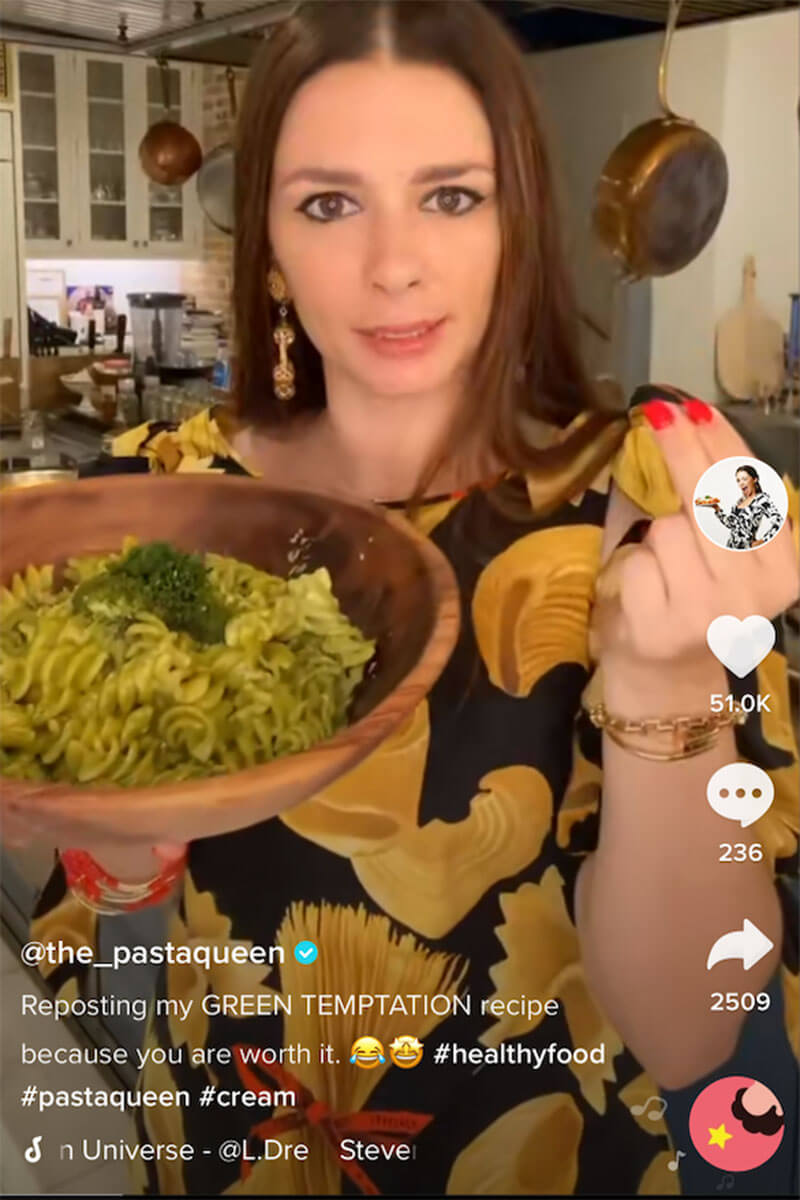 The Pasta Queen | @the_pastaqueen
You'll never open another box of KD again. Especially not after Nadia Caterina Munno, aka The Pasta Queen, shows you how easy it is to create beautiful, homemade pasta dishes from scratch. This account, and everything it inspired us to cook, made us even more thankful for our elastic-waist sweatpants than we already were.
Her recipes are simple yet luxurious, and they're rooted in tradition as much as they're linked to pop culture. Gigi Hadid's Spicy Vodka Pasta, anyone? Or how about Classic Homemade Gnocchi?
Get inspired by The Pasta Queen's account, then take to the kitchen and create an Italian-inspired feast worthy of royalty.
---
Five Cats Pie  | @5catspie
Sometimes, you just need to watch cats scream at things. Luckily, there's an entire TikTok account dedicated to exactly that!
Over at Five Cats Pie, the math is simple. It's like this: cat + voiceover + items carried towards the aforementioned cat. It equals entertainment. The format is ridiculous and funny, and it works every time, even if it doesn't always make sense.
Your feline fix awaits with the perfect mix of cute and weird. Switch off your busy mind and enjoy the silliness.
---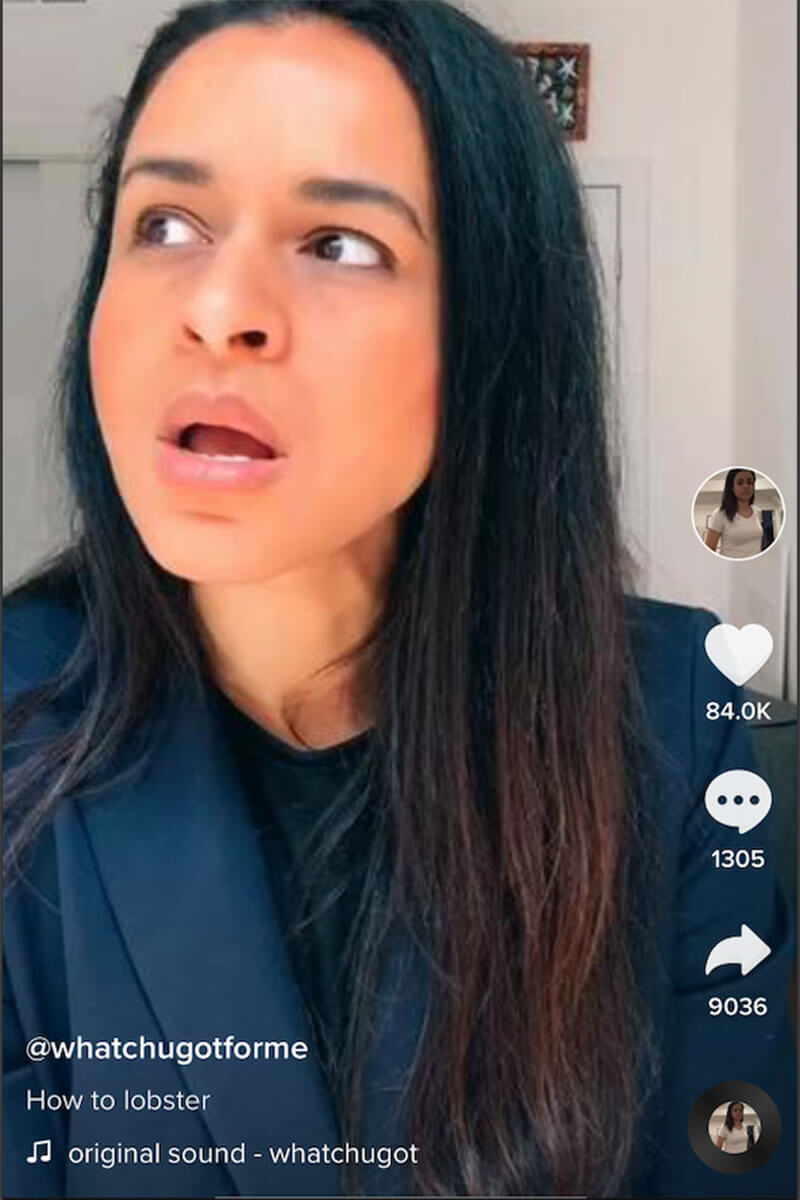 Sarah Cooper | @whatchugotforme
In case you needed a new way to laugh at the expense of the soon-to-be-former president of the USA, may we recommend Sarah Cooper? This American comedian (and now Netflix sketch-show star) creates lip-sync videos of Donald Trump's incoherent, meandering speeches.
In interviews, Sarah's not afraid to admit that she hates Trump, but she also can't deny that he's an endless source of content for her popular TikTok channel.
Flip through Sarah's videos to hear Trump's take on Bible verses, COVID-19 tests, his decision-making process, and much more. We can't promise that his rambles will make any more sense when presented by Sarah, but we're certain that you'll be entertained.
---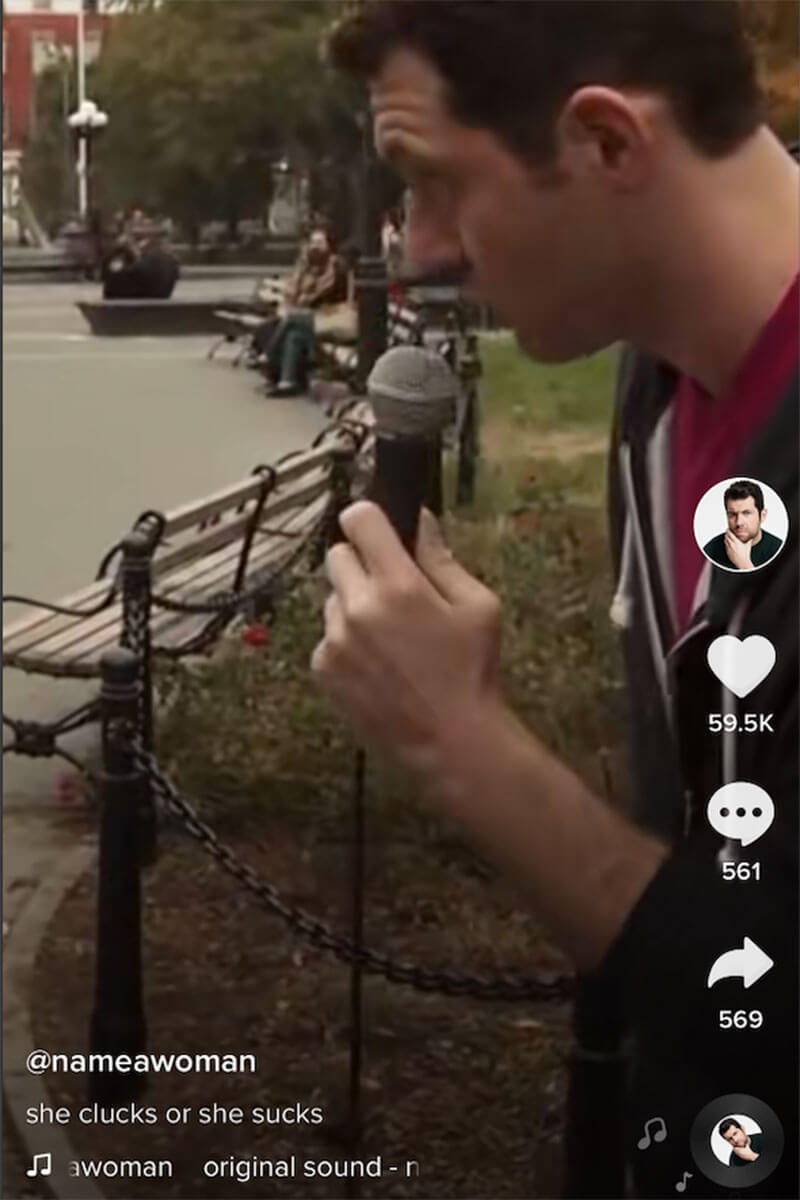 On the Street | @nameawoman
What would you do if a very tall, very loud man cornered you with a microphone and video camera — maybe with a celebrity in tow — and asked your opinion on The Jonas Brothers, the price of a ceramic water pitcher or whether someone can be both intelligent and be named Cheryl?
If you're a Parks & Recreation fan, make your way over to Billy Eichner's TikTok account. The actor, known for his role as Craig Middlebrooks, the intensely passionate and volatile government employee, takes to the streets to frantically interact with complete strangers. The results are always hilarious. And so bizarre.
---
RELATED: Refresh your audio list with Toast's favourite podcasts of 2020.