With the effects of climate change continuing to spin out of control, there's never been a better time to adopt more sustainable habits. Although living a more sustainable lifestyle may sound overwhelming at first, there's no need to reinvent the wheel — even small tweaks to your everyday habits can make a big difference in the long run. That's why we'll be sharing the best tips from eco-entrepreneurs on sustainable living.
We All Have the Power to Change the World
As sustainability initiatives continue to gain prominence in society, forward-thinking entrepreneurs, creators and business leaders are stepping up to find innovative solutions in the fight against climate change.
But even if you don't run a business or call the shots at a major organization, it can be empowering to remember that we all have the power to influence the world in a positive way. And very often, the best place to start is within our own daily lives.
Eco-Entrepreneurs Leading the Way in Sustainable Living
Looking for some inspiration? Take notes from these eco-entrepreneurs who are leading by example when it comes to sustainable living:
Sarah Marcus, founder of eco + amour, a Toronto-based shop offering refillable beauty and home products, shares her insights on green living: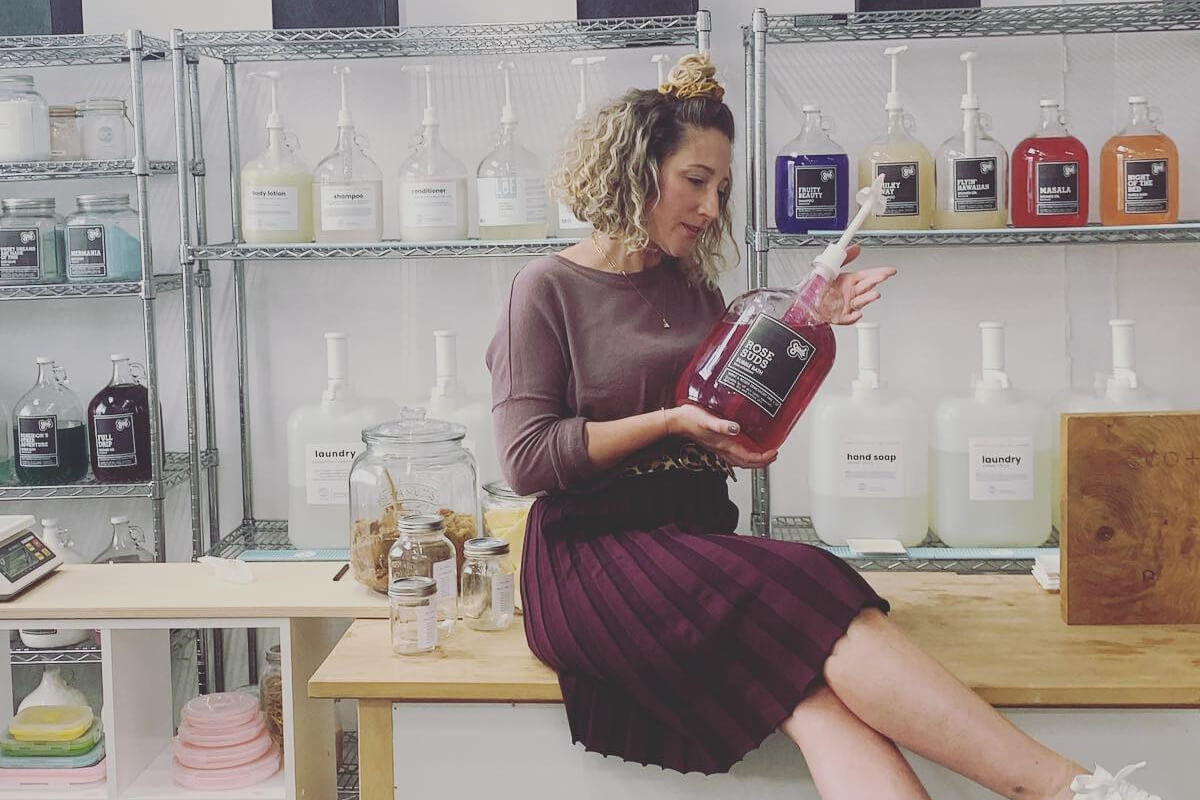 1. Don't wait until you can fully commit to a more sustainable lifestyle. Start with what you can tackle today and make it fun and easy.
2. Use what you have! The perfect pantry is lovely, but if it means tossing all your existing containers, that's not the most sustainable approach. 
3. Refilling your products is easy and helps reduce packaging waste! Start with something simple like dish soap; just clean and dry your existing bottle and give refill a try. If you do not have a refillery in your area, try buying in bulk and reducing per-use packaging. 
4. Look for products with minimal or reusable packaging and support brands that are trying to make a difference. 
Jackie Prince, co-founder of Guests on Earth, a Toronto-based startup that creates refillable green cleaning and home products, gives her tips on sustainable living: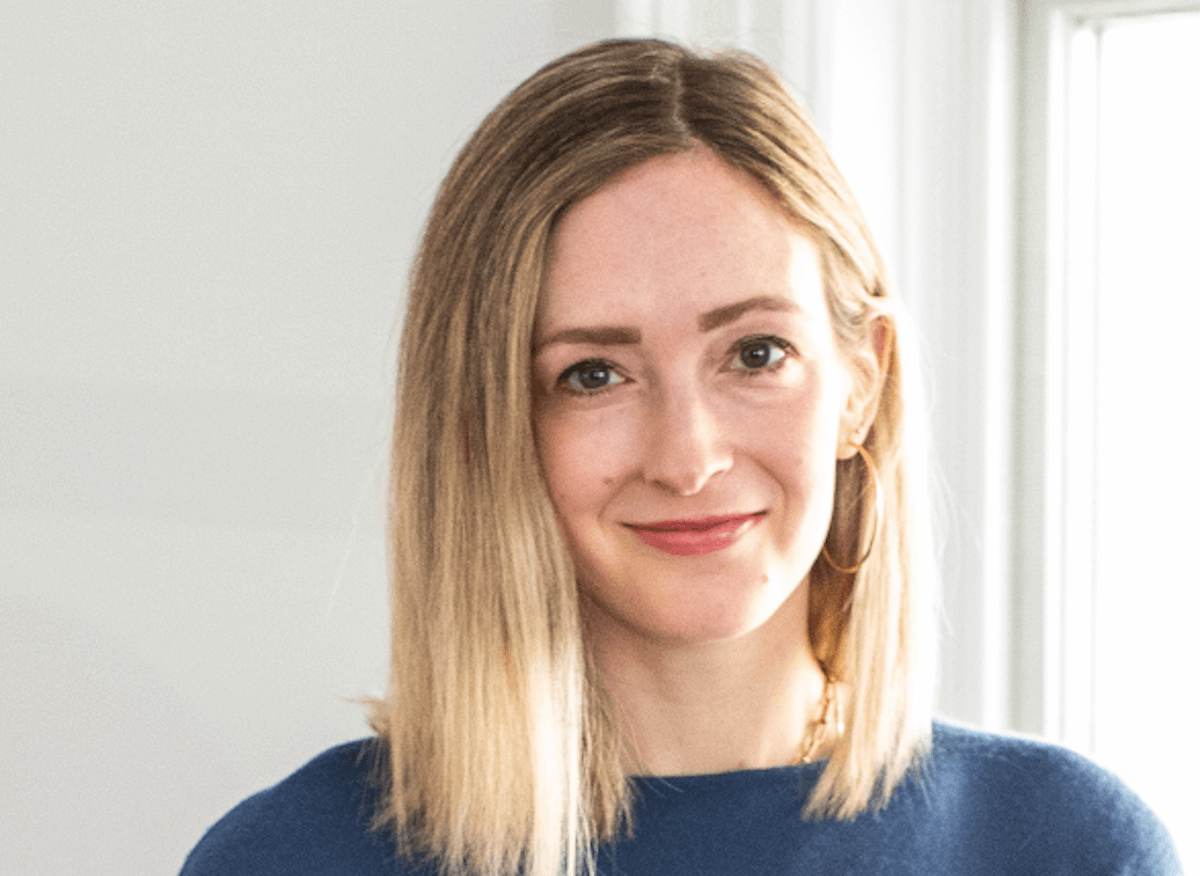 1. Reorder your Rs. The plastics industry sold the myth of recycling for years so that people felt better about using plastic. "Recycle, Reduce, Reuse" was a popular jingle heard on TV and the airways. In fact, only 9% of all plastic waste ever produced has been recycled. Approximately 12% has been incinerated and 79% persists throughout our natural environment, manifesting in our oceans, marine life and even in our food and water.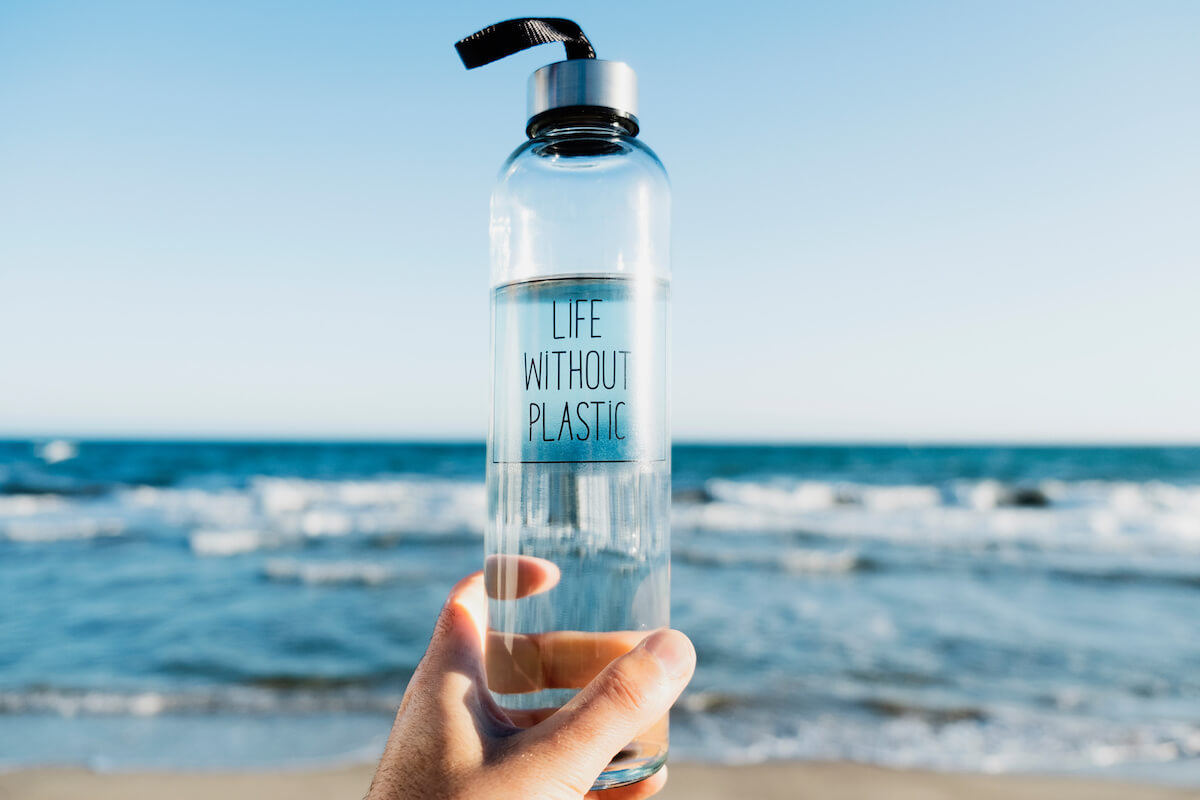 Instead of thinking recycle first, think first about where and how to reduce your consumption of certain products, materials and things. Then about how we can reuse items we already have, rather than buying new. Finally, when something has reached the end of its lifecycle, learn about the materials that are more likely to be recycled (aluminum and glass) or biodegrade (natural materials).
2. Identify where you're creating the most waste and from there, look into alternatives. A key catalyst for creating Guests on Earth was the hyper-awareness of how much trash and "recycling" we were accumulating while working at home during the pandemic — specifically, plastic cleaning products. We wanted to reduce the amount of waste and materials present in our everyday cleaning, as well as eliminate single-use plastics from our routines. Refill models — especially small format ones — are a great way to live more sustainably by reducing waste.
3. Rediscover your closet and shop slowly. Instagram has trained so many of us to keep up with the trends and not be seen in the same outfit twice. The result is fast fashion empires and tonnes of "disposable" clothing that's here one minute and tossed away the next. Instead of buying new each season, look into vintage or pre-worn items, rediscover and remix old items in your wardrobe, consider renting or even swapping items you're not into anymore with friends.
Julianna Greco, co-founder of Suppli, a Toronto-based company that partners with restaurants to provide customers with reusable takeout containers, shares her advice on sustainable living: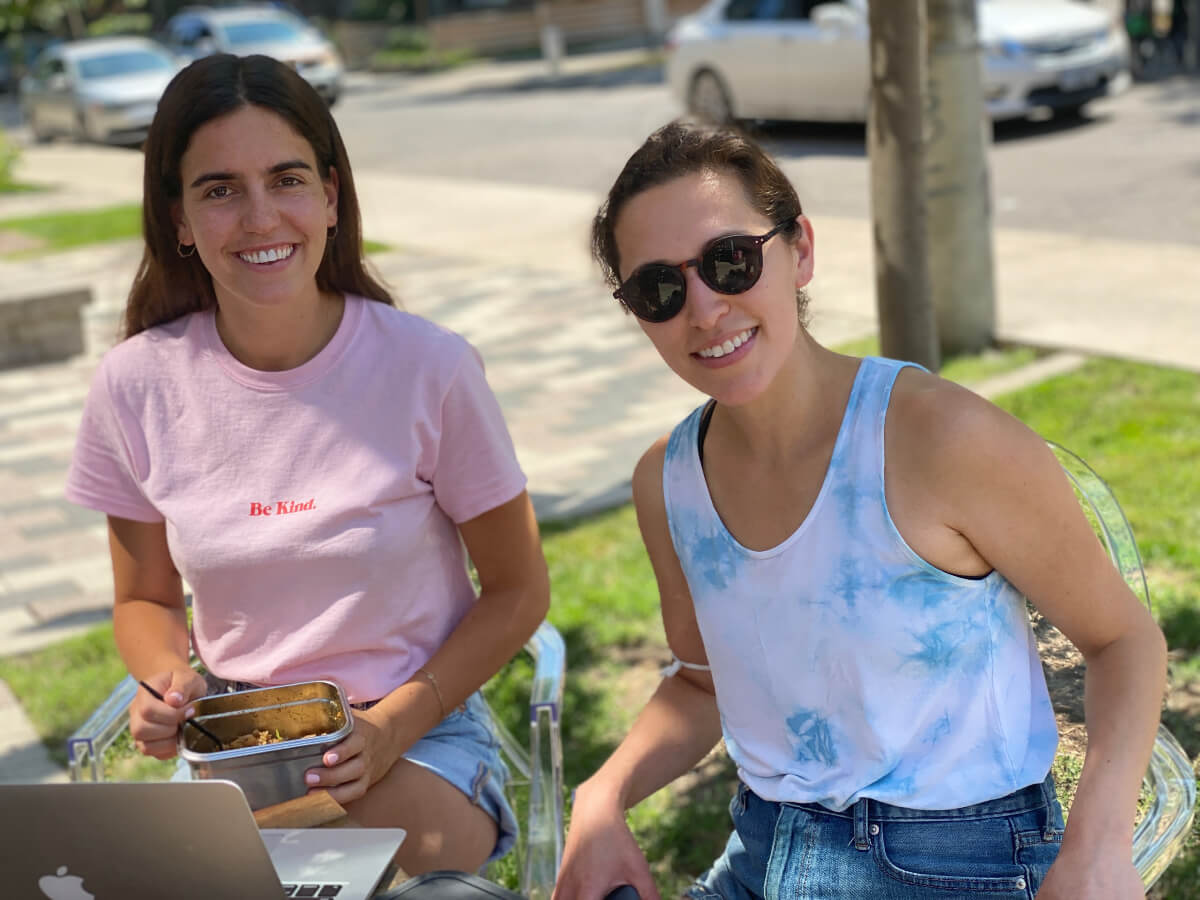 1. Eat more plants. Reducing meat intake is better for the environment and your body! The global population is expected to grow to 10 billion by 2050; to feed all of these people, we would have to double the consumption of fruit and nuts and cut our consumption of red meat and sugar in half (EAT-Lancet Commission Report). Also, beans and corn together give you the same nine amino acids meat gives you but with no cholesterol or saturated fat, according to a study on Centenarians from Nicoya Costa Rica by National Geographic.
2. Invest sustainably. Sustainable investing is one of the most impactful ways to do good for the planet! In fact, figures out of the UK suggest that greening your pension is 21x more powerful than being a vegetarian, giving up flying and changing your energy provider combined! 
3. Reuse, Reuse, Reuse. Bring your own container or coffee cup when ordering out (if Suppli isn't in your neighborhood yet!), most places will accept them.
4. Before buying new, buy used. Check out Common Sort for clothing or Facebook Marketplace.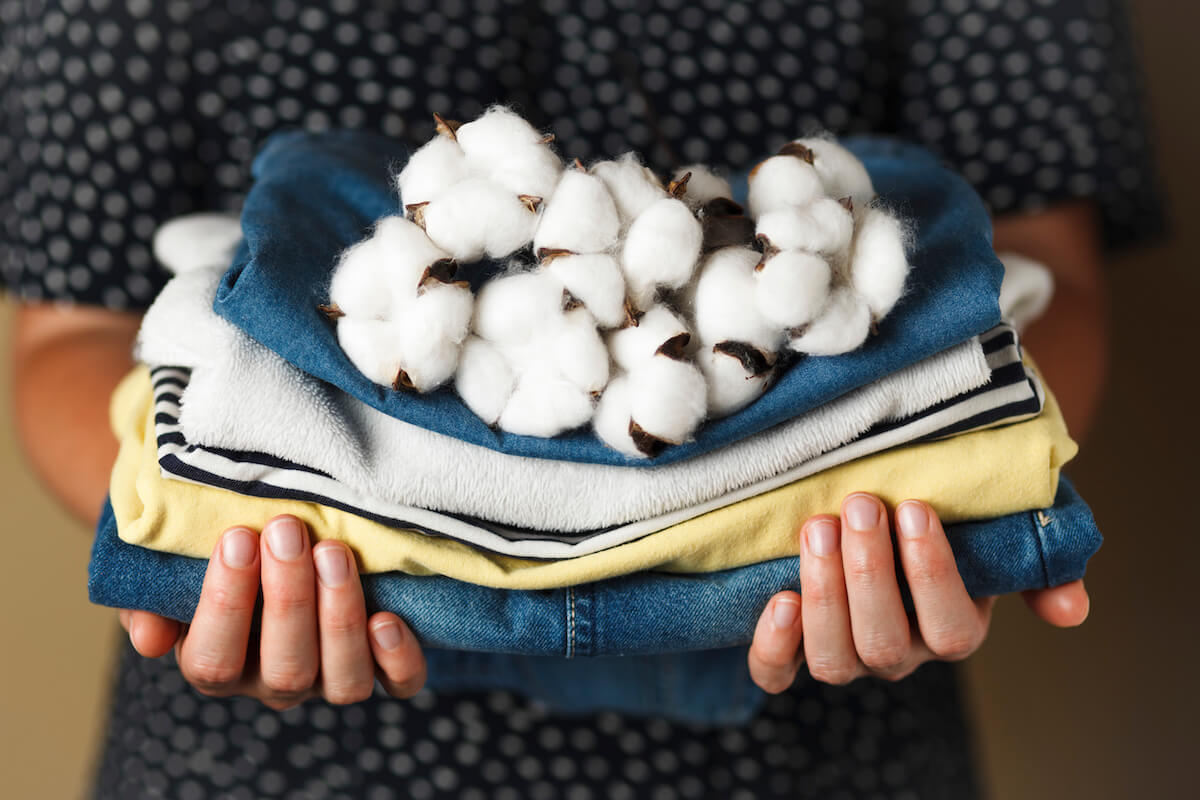 Robert Pritchard, senior product development manager at hülyahome, an organic cotton bedding and eco-friendly pillow retailer, on how to commit to sustainable living:
1. For me personally, my biggest effort is to go paperless. The amount of junk mail received is horrifying. All my bills and any communications with providers is paperless. Any junk mail received, if possible, I contact the company and ask them to remove me from their mailing list. It doesn't always work, and sometimes the effort to contact them is too great, but every little bit helps.
2. Plastic bags are another [concern]. Of course, when one food shops, bring your own bags. But inevitably you will acquire plastic bags along the way, whether it is selecting fruits and vegetables or cold cuts. Many food stores will take these back and recycle them. That is first and foremost to do in my mind, but occasionally the plastic bags can come in handy. If one does use snack, sandwich or freezer bags, reuse then as much as possible. Note all bags should be washed prior to being used for something else, regardless of what was in there.
3. In my mind, buy smarter. Buy better quality because it will last longer. And buy only what you really need.
4. Lastly, support your local farmers and farmers' markets and buy organic if possible.
Lead graphic by VectorMine/Adobe Stock.