The Buy Nothing Project started in 2013 in Bainbridge Island, Washington, when Liesl Clark and Rebecca Rockefeller created the very first group on Facebook. Now there are 5.33 million members in 44 countries around the world, freely sharing everything from bananas to boats (yes, really). The Buy Nothing Project also created a free mobile app in 2021 as an alternative to Facebook.
The core concept for a Buy Nothing group is simple: Give where you live. And the rules are straightforward. Only three types of posts are allowed: giving/lending an item or service, asking for an item or service and expressing gratitude for a gift. No-nos include buying, selling, trading and bartering. Also unwelcome is any unsolicited advice or business recommendations. The idea is to create hyper-local gift economies and the sense of community that we usually associate with the small towns of yesteryear.
Buy Nothing Groups Have Exploded in Popularity
The popularity of these groups has exploded over the past two years. The reasons run the gamut from an increased desire for connection during the pandemic to difficulty finding specific recipe ingredients because of supply chain woes. Some people just like the idea of getting stuff for free, while others are more drawn to the environmental aspect of creatively reusing and repurposing items, to help reduce waste and prevent as much as possible from going in the garbage. 
Here are just a few of the reasons why you, too, should join your local Buy Nothing group.
8 Reasons to Join a Buy Nothing Group
1. Keep Items Out of Landfills
An open bag of kibble that your dog doesn't like, socks that are a bit too tight, a half-full bottle of perfume, a partially used can of paint — usually, these would molder in the back of a closet for months (or years) before getting tossed in the garbage. Instead, all of these items can easily find a new home with a grateful recipient in a Buy Nothing group.
Arinn Westendorf has been a Buy Nothing group administrator in Vancouver since 2020, and she's heard of everything from homemade soup to new-ish underwear (worn once, then washed) and sex toys being given away.
Broken items that you don't have the money, knowledge or patience to repair will get scooped up by someone who knows how to fix them. Commonly shared are fresh fruits and vegetables that the giver doesn't have time to eat before they go bad, and foods sent by mistake in grocery deliveries or meal kits.
2. Get Rid of Stuff
And it's not just old paint and unwanted Brussels sprouts that you can give away. Joining a Buy Nothing group encourages you to channel your inner Marie Kondo and get rid of things that don't spark joy — especially when you see the joy that an unused set of candles or an unopened box of chocolates can spark in someone who would truly appreciate it.
Buy Nothing groups are particularly useful for families with children, who rapidly outgrow clothing, footwear and sports equipment. In some groups, the same games, jigsaw puzzles, books, dolls and toys have been circulating for years.
When you give these types of gently used items to charity, all too often they go in the garbage. For example, according to a Reader's Digest article, 84% of all clothing in the United States ultimately ends up in a dump or an incinerator. Westendorf says, "When you do a big declutter, and you just give it to Goodwill, you don't actually know what happens. You don't know if it gets thrown out. You don't know if it sits on the shelf."
3. Try Something New
Have you always wanted to try a bread maker, cordless drill or treadmill but don't want to spend money on a gadget you might never use? Ask for one — to borrow or to keep. Westendorf recalls her delight after requesting and receiving a Vietnamese coffee press.
Or maybe you want to learn how to play guitar, hem a pair of jeans, take a photograph in low light or fix a bicycle. Ask for lessons.
Perhaps you have a recipe that calls for a tiny amount of something you don't normally buy: a teaspoon of allspice, a tablespoon of yeast. Instead of purchasing a large container and leaving most of it unused, ask in your group for what you need.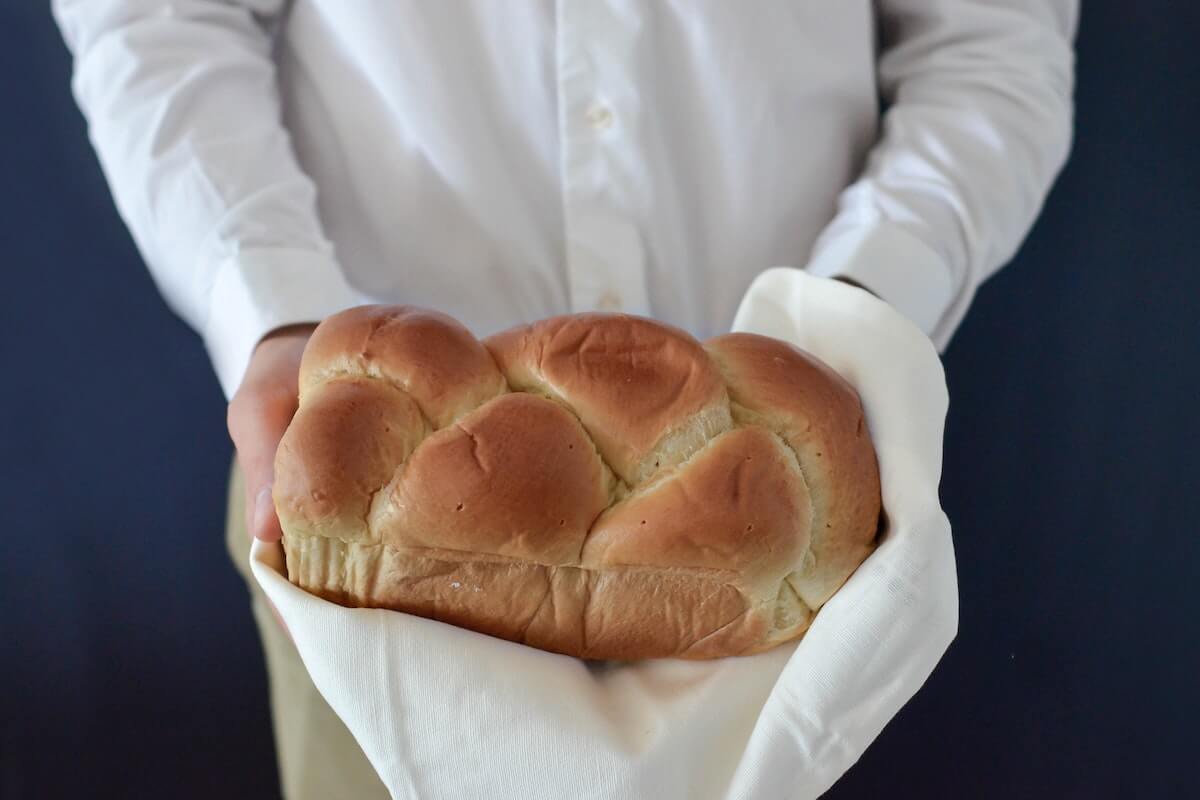 4. Meet People Through a Buy Nothing Group
It can be hard to meet people in a big city, especially for newcomers, and it's even more difficult during the pandemic. Buy Nothing groups create a sense of community, which only deepens as members get to know each other better and even remember what other people are often seeking.
"Buy Nothing is about building a community with people around you because it's hyper-local. It's meant to replicate the kind of life that we talk about where you could borrow a cup of sugar," Westendorf says. "I've met several friends through Buy Nothing."
5. Help Others
Donating to charity can feel anonymous and disconnected. In a Buy Nothing group, you get to know the student who's furnishing a temporary apartment, or the expectant parents who are setting up a nursery, or the immigrants who fled with none of their possessions. Giving them the items they need is emotionally satisfying.
Westendorf also points out how powerful acts of service can be, such as running an errand for someone without a car or making a delivery to a person who's sick and can't leave their home. "You're really connected," she says.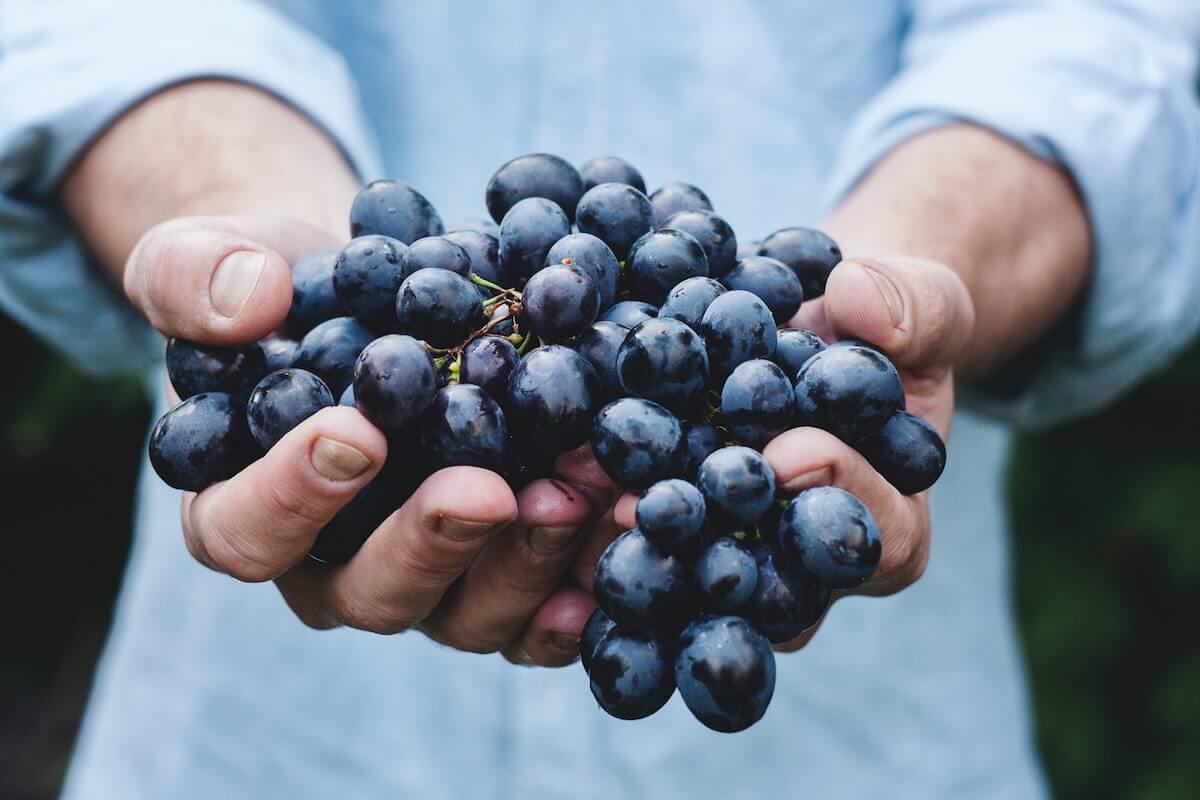 6. Boost Creativity
Members of Buy Nothing groups often request materials for creative projects: magazines to cut up and glue onto vision boards, fabric scraps for a child learning to sew, old candles to melt down and turn into new ones. Constantly reading about these creative projects is sure to get your own creative juices flowing, too, as you consider ways to upcycle items that might normally get thrown away.
Plus, unused items bought specifically for creative activities — needlepoint kits, paint sets, canvases, knitting needles — often pop up as giveaways. It's a great way to try a new hobby.
7. Change Your Mindset
Evaluating your possessions to see what you can get rid of can be a powerful experience, sparking feelings of gratitude for what you already own. It can also cause you to rethink what you buy and bring into your home in the future. This type of introspection is good for the planet as a whole as we face the worsening threat of climate change.
Westendorf appreciates how Buy Nothing encourages "disengagement with capitalism." She says, "It really goes outside of consumerism."
8. Save Money
The main reason many people join one of these groups in the first place is to save money. Yes, it's nice to get something like a rice cooker or a space heater for free, but most Buy Nothing members quickly discover that the reasons listed above are ultimately more important — and are what keep them active in their groups for years.
"I very deeply love Buy Nothing," Westendorf says. "It helps us fill holes in our lives, as urban people."
How to Join Your Local Buy Nothing Group
From the beginning, Buy Nothing groups have operated on Facebook. You can find the directory of these groups here.
You can also join the Buy Nothing community through the free app, which is available for both Apple and Android users. With the app you can customize how far you're willing to travel to pick up a gift. More and more of the existing Buy Nothing groups are leaving Facebook and transitioning to the app. A web app is also currently in development.
Lead image credit: Join a Buy Nothing group through the free app, which launched in 2021 and is available for both Apple and Android users. Photo courtesy of the Buy Nothing Project.