Lizzie Velasquez is an anti-bullying advocate and motivational speaker. The 33-year-old was born with a rare medical condition that prevents her from accumulating body fat and gaining weight.
The Story of Lizzie Velasquez
Growing up, Velasquez struggled with bullying. When she was just 13 years old, an anonymous person posted a video of her on YouTube, titling it "the world's ugliest woman". The video went viral. Not willing to let this experience define her, Velasquez triumphed over adversity by using her voice to help others who have been bullied. 
Velasquez became beloved by millions after her powerful and gut-wrenching Ted Talk called "How Do You Define Yourself" went viral in 2013. She was also the subject of a documentary released in 2015 called A Brave Heart: The Lizzie Velasquez Story, which was directed by filmmaker Sara Hirsh Bordo and helped turn Velasquez into a national hero.
4 Reasons We're Big Fans of Lizzie Velasquez
Today, Velasquez regularly uses her platform to speak up against bullying and inspire others to accept themselves and find their own definition of beauty. Here are just four reasons why we look up to Lizzie Velasquez:
1.     She Inspires Millions With Her Message About Never Letting Others Define You
When Velasquez stepped onto the stage for her Ted Talk, she shared her life story and the bullying she faced because of her looks. The video inspired millions of viewers to not let others define who you are. 
Describing her experiences with bullying, she said: "I started realizing: Am I going to let the people who called me a monster define me? Am I going to let the people who said, "Kill it with fire!" define me? No; I'm going to let my goals, and my success, and my accomplishments be the things that define me – Not my outer appearance, not the fact that I'm visually impaired, not the fact that I have this syndrome that nobody knows what it is."
She told the audience how she was going to get back at the people who made fun of her by improving herself: "You know what? Tell me those negative things, I'm going to turn them around, and I'm going to use them as a ladder to climb up to my goals."
Velasquez ended the talk by encouraging the audience to use any negativity in their lives to motivate themselves on their own journeys: "I want you to leave here, and ask yourself what defines you. But remember: Brave starts here."
2.     She Encourages Others to Find Their Own Beauty
In her inspirational book, Dare To Be Kind, How Extraordinary Compassion Can Transform Our World, Velasquez urges her readers to accept themselves: "It is fine to be who you are. It is a good thing not to be just like everybody else. What makes you unique is what makes you beautiful, because it's what makes you, you. And the world needs you, exactly as you are. That's the truth, plain and simple."
In a video she created for Glamour, Velasquez encouraged her friends to create their own definition of beauty. "My definition of beauty is someone who is brave and courageous, someone who is sure of themselves from the inside out," she said in the video.
3.     She's Lobbying for a Federal Anti-bullying Bill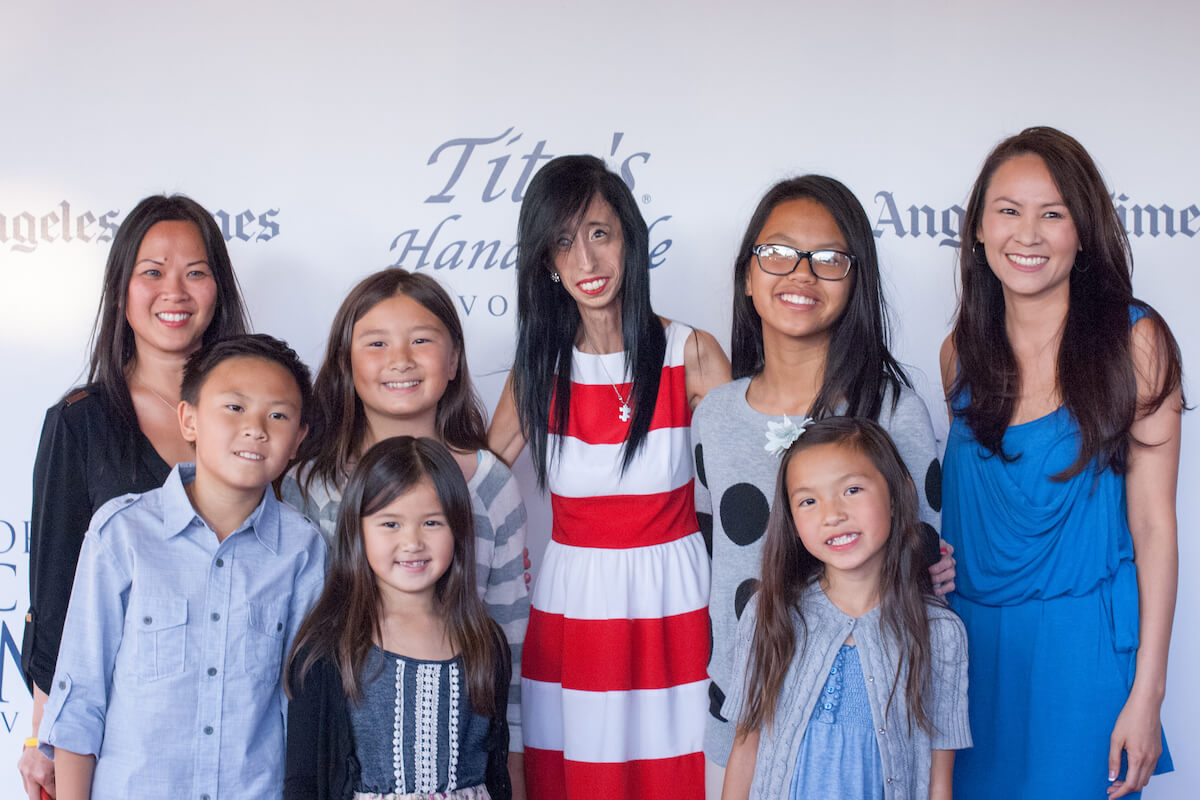 Velasquez has been lobbying for a federal anti-bullying bill since 2015. The bill would require schools to create policies aimed at preventing bullying and to publicly report bullying incidents.
"Bullying needs to have more attention, and there needs to be more open communication in schools to make kids feel comfortable enough to speak up," Velasquez said in an interview with The Washington Post. "I think kids fear that they're tattle-telling if they speak up or they might be looked at as a weaker person if they talk about it."
4. She Takes Pride in Her Culture 
The motivational speaker embraces her Mexican-American heritage. "Growing up Hispanic has made me the person I am today, without a doubt," she told Huffpost.com. "The biggest thing I've learned from my culture is the support of the ones that you love."
In the interview, she credits her "huge" Mexican-American family with giving her the foundation to rise above bullying and become an inspiration to other victims.
Lead image credit: Image of Lizzie Velasquez at the 2015 Newport Beach Film Festival by easternnn is licensed under CC BY-NC-ND 2.0. 
All products listed in articles are independently selected and curated for you by our toasty editorial team. If you buy something we link to, toast may earn a commission, which supports our mission of sharing positive, inspiring stories with everyone!