Kayak fishing is widely known as a peaceful yet thrilling way of tuning in with mother nature and expanding a skill you may not realize you had in the first place. This couldn't be more true for the folks who started Heroes on the Water (HOW), but their mission strikes a higher note for those in need of rehabilitation.
Heroes on the Water is a 501(c)(3) veterans' charity that creates alternative wellness programs to serve veterans, active-duty military personnel, first responders and their families. It all began in 2007 when a group of "rag tag" kayak fisherman and founder, Jim Dolan, decided to do something special with their mutual love for kayak fishing. Their mission didn't involve fancy consultants or a string of focus groups. Instead, it was a team of people passionate about their hobby. Dolan didn't start with a plan to build what would become a national non-profit that serves veterans, first responders and their families — he just liked to fish.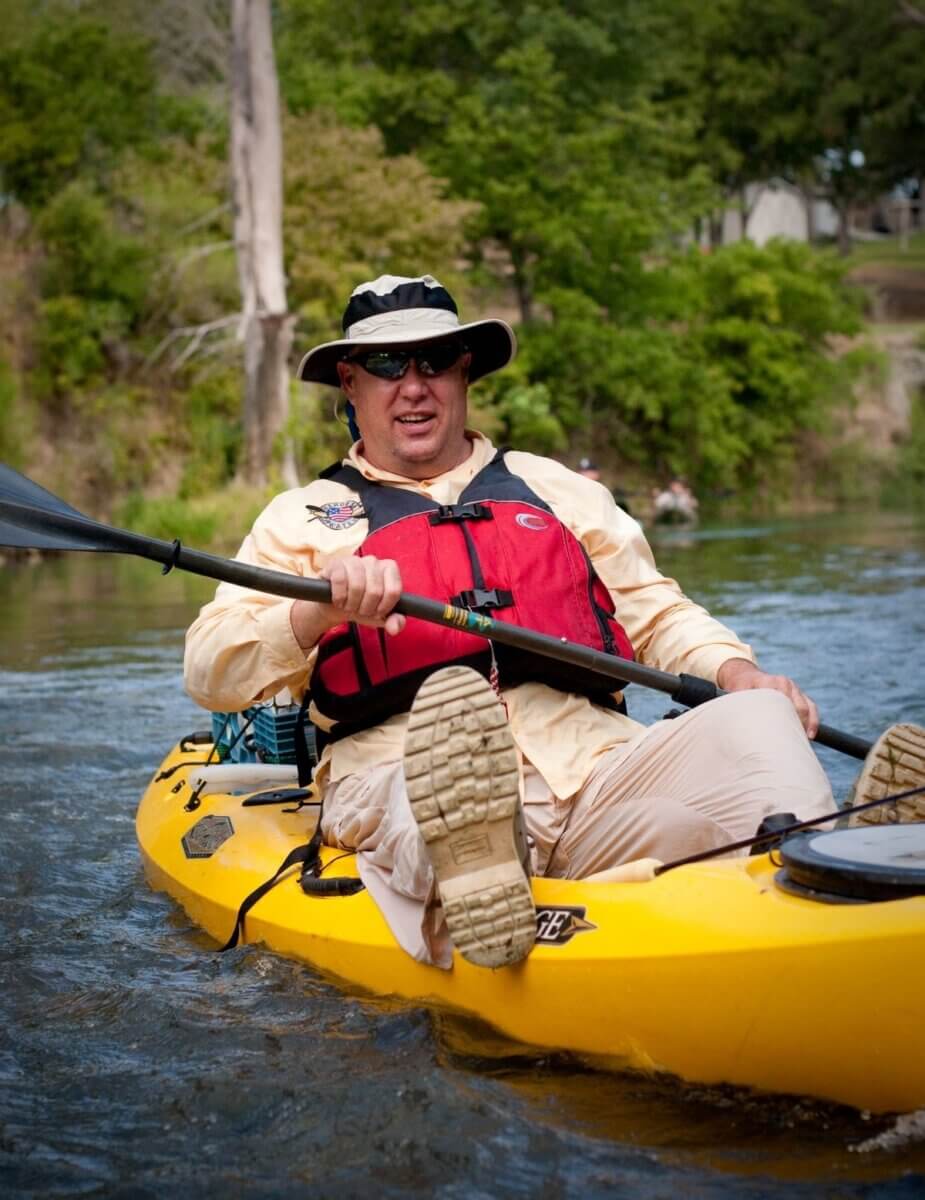 "At first, we were thinking of working with kids and schools. However, all three of us originally involved are veterans, so we decided to reach out to Brooke Army Medical Center and see if we could take the folks out. Major Cody Roberson helped us work with the Center for the Intrepid."
Brooke Army Medical Center (BAMC) Center for the Intrepid states their threefold mission is to provide rehabilitation for OIF/OEF casualties who have sustained amputation, burns, or functional limb loss, to provide education to DoD and Department of Veteran's Affairs professionals on cutting edge rehabilitation modalities, and to promote research in the fields of Orthopaedics, prosthetics and physical/occupational rehabilitation.
Kayak fishing helps reduce the impact of post-traumatic stress & traumatic brain injuries
The experiential programs created by Heroes on the Water incorporate structured activities proven to improve the lives of men and women. Each experience with HOW reduces the impact of post-traumatic stress and traumatic brain injury while providing much-needed camaraderie and support. Kayak fishing is the primary outdoor therapy utilized by HOW, with chapters around the United States led by dedicated volunteers. The events are no charge to the nation's heroes. Recurring activities give these heroes and their families a lifelong social network with like-minded people. No experience or equipment is needed, and kayak fishing is adaptive to those with disabilities.
In 2018, the organization officially added first responders to the community. They were always welcome at events, particularly since many were veterans. It was an important initiative for Dolan. The founder has stated, "They have many of the same difficulties our veterans do, just often over a 20-year career instead of a 9-month deployment. One thing I've experienced is that EMTs and combat medics are seeing some of the most horrific things. I was recently at an outing where an EMT joined us to try to help himself recover from seeing so many awful things. We were so glad he was there."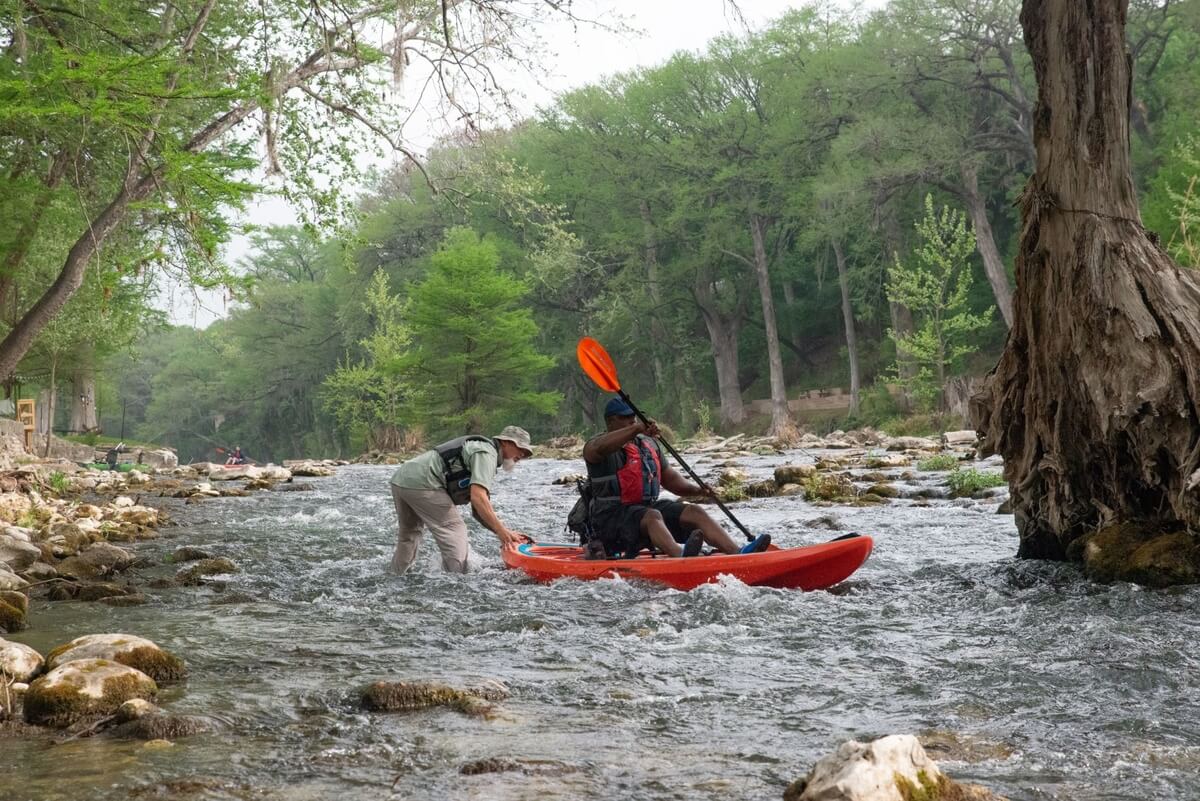 The importance of healing the whole "unit"
Heroes on the Water are one of the first VSO's to include families. Dolan believed in healing the whole "unit," not just the veteran. By ensuring they bring together families, HOW recreates a sense of community those families often cannot find in the civilian world. Many other VSO's either focus on one big event, focus on just the veterans, or focus on something that is not a repeat experience. Heroes on the Water encourage repeat experiences with their chapters to provide a calm, relaxing environment to support each individual or family's wellness journey.
All of the equipment, food, kayaks are provided to the participants at no cost to them. HOW has over 350 leadership members – all volunteers – overseeing 60 chapters in 30 states. The support team is very lean, and they work diligently to ensure the majority of funds go toward programs and creating a sustainable organization.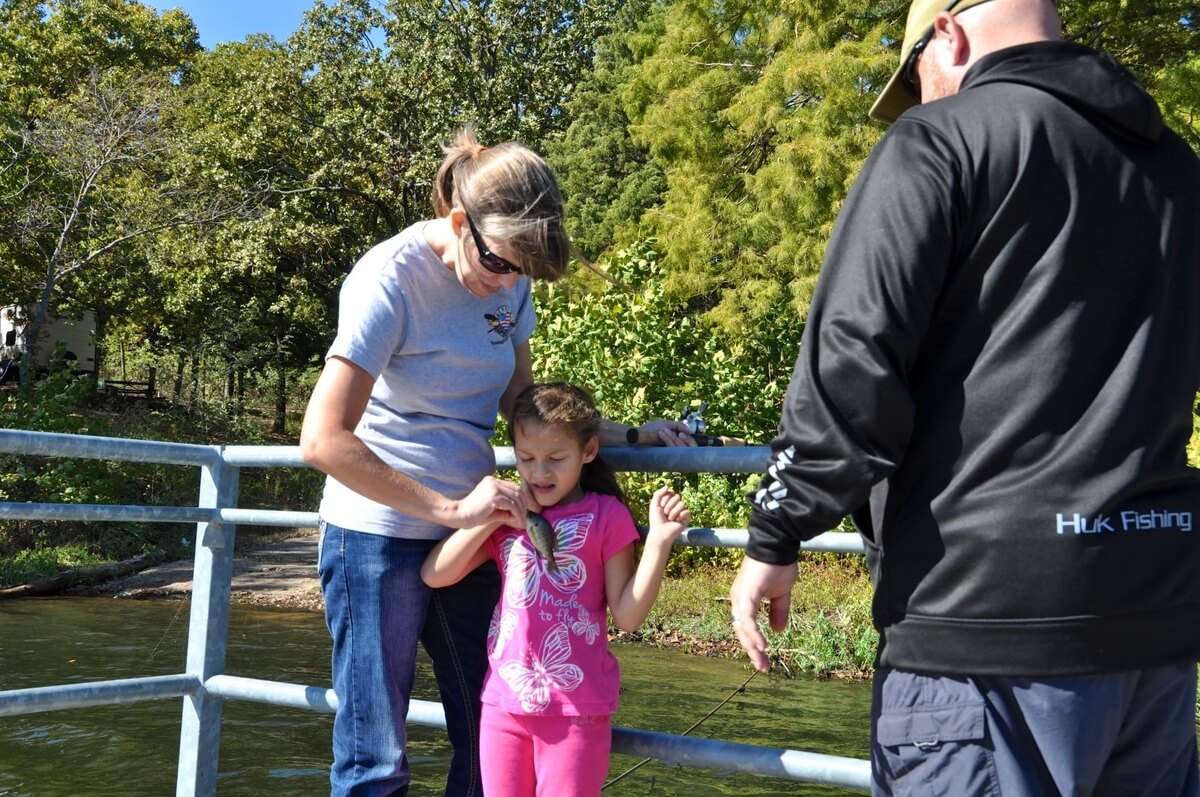 What does the future have in store for Heroes on the Water?
Unsurprisingly, Heroes on the Water are focusing on building more Therapeutic Programs in alignment with the Veterans Administration and the Army's Soldier Recovery Unit. This initiative gives HOW an opportunity to provide its wellness services to the community at an earlier point in their healing path.
They also have their 2nd annual Jim Dolan Memorial Tournament – a virtual nationwide kayak fishing tournament to benefit HOW, which takes place from September 11 – October 10 in 2021. Sadly, founder Jim Dolan suddenly passed away two years ago, and the team wanted to do something to honor him and his legacy.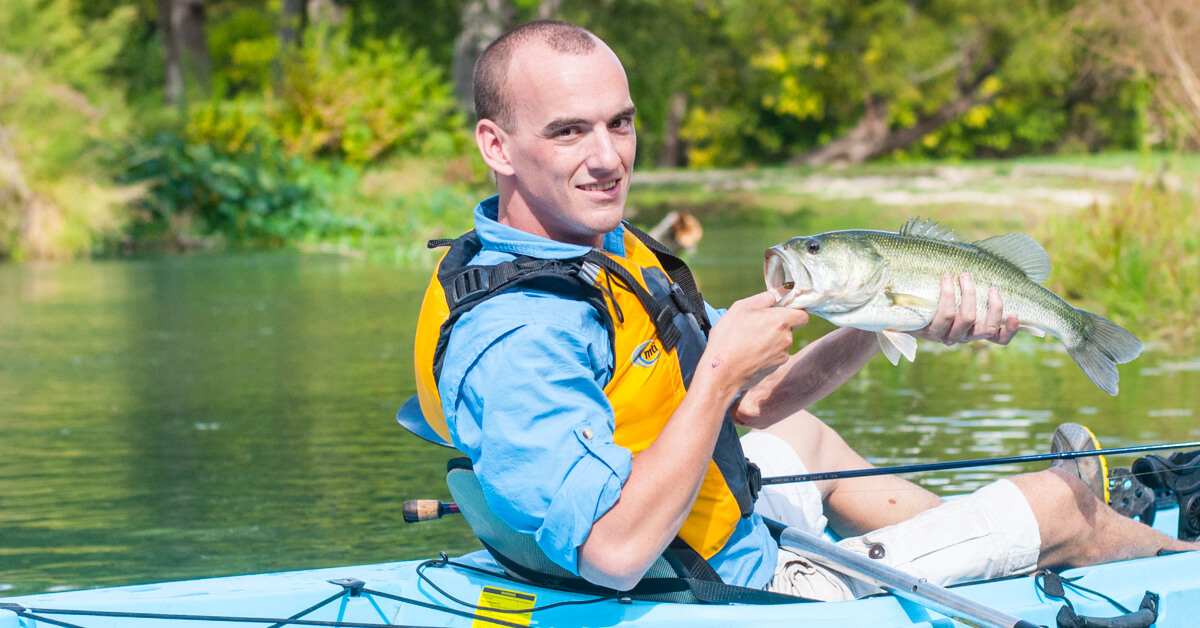 How can I get involved with Heroes on the Water?
There are many ways to participate in the initiatives Heroes on the Water supports. Whether you're looking to volunteer, participate, start a chapter, become a partner or simply donate to the case, contact the team at Heroes on the Water to get the conversation started.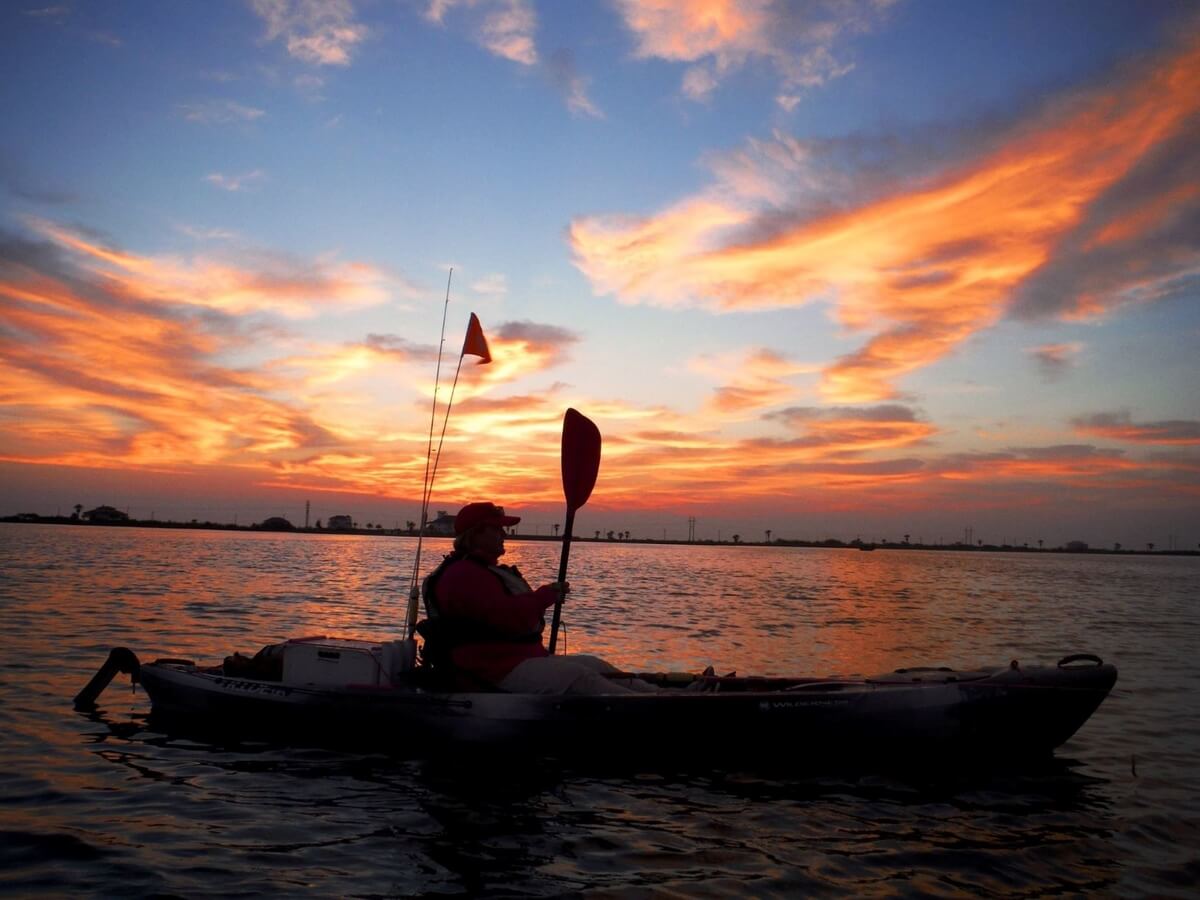 Lead photo credit Billy Surface Photography