Street photographer Brandon Stanton is best known for his photography blog, Humans of New York, which features strangers he meets on the street in New York City and their intimate moments of pain, anger, happiness and love. He also published a New York Times bestselling book with the same name.
A simple passion project that began in 2010 morphed into what New York Magazine called "a one-man philanthropy machine". Since its launch, the Humans of New York blog and social media platforms have raised millions of dollars for those in need.
Raising Money for Those Who Need It Most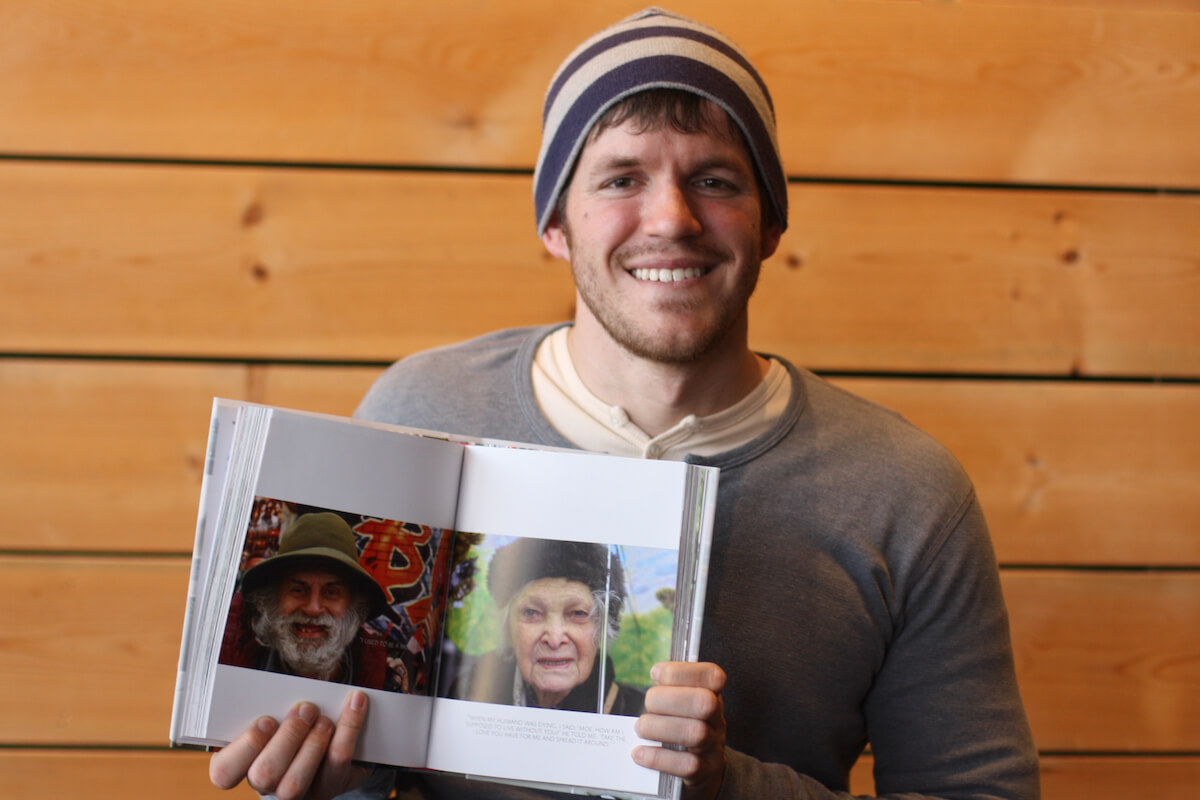 With over 20 million followers on social media, Stanton decided to use his platform to help others. Several of the stories posted on Humans of New York have GoFundMe campaigns attached to them.
According to New Yorker Magazine, Stanton raised nearly $8 million over 18 months for people he featured on Humans of New York. The funds helped people such as the owners of an organic bakery with a chronically ill child, a woman undergoing breast cancer treatment that was behind on her rent and a man blinded by a screwdriver in a subway attack.  
In a series of posts published on Humans of New York in May 2022, Stanton organized a fundraising campaign that raised more than $1 million in just over 24 hours for the Brooklyn Debate League, which aims to provide equal access to speech and debate programs for all students, regardless of income.
Bringing Attention to Small Businesses
Stanton also promotes small businesses. Such was the case with shoe brand Atoms, whose co-founder Sidra Qasim followed her passion for business by defying her parents' push for marriage. He directed his sea of followers to the website, and in only 12 hours, Atoms saw a jump in sales by 500%.
Capturing Emotional Moments In History 
Stanton has traveled to over 20 countries capturing pivotal moments in history. In 2015, he covered the European migrant crisis in partnership with the United Nations High Commissioner for Refugees. His task was to share the emotional experience of refugees in Europe fleeing the wars in the Middle East.
During the pandemic, Stanton was forced to take a break photographing strangers in New York City. Following social distancing guidelines, he decided to conduct his interviews through FaceTime — asking followers for their most uplifting stories.
"Right now if you look at Twitter and social media, the stream of bad news is just endless," Stanton told yahoo.com. "I don't want to add any extra burden onto the psyche of my audience right now. I think what is helpful are these doses and reminders of normal life, normal happiness, normal joys, normal love."
Brandon Stanton Recognized for His Social Activism 
Through years of selfless charity work and fundraising, Stanton was recognized for his social activism during the 2022 International Peace Honors, which pay tribute to "the work of global leaders in compassion, innovation, and change-making to advance peace, prosperity, and justice around the world."
"There's nothing more transformational than a story well told. And I've been lucky and privileged to have thousands of people trust me with theirs," Stanton told BusinessWire. "This award is truly an honor and I feel beyond grateful to be included among such a wonderful list of honourees."
Pick up Stanton's book here:
You might also like:10 celebrities using their social media presence for good
Lead image credit: Image of Brandon Stanton interviewing strangers by Nathan Congleton is licensed under CC BY-NC-SA 2.0.