In the seventh grade, Miya Adout completed a career aptitude test. The first career option that came up for her was music therapist. At the time, she was taking guitar lessons and writing songs as a means for self-expression.
"I already knew that music was really healing and powerful," she says. "And I knew that I wanted to work with people. And so I knew from a very young age that I was gonna go into this profession."
After completing her master's degree in music therapy, Adout's entrepreneurial spirit led her to founding her own practice, MIYA Music Therapy, in November 2015. Located in the GTA, MIYA offers sessions both online and in-person.
Its client base includes community partners such as long-term care homes, retirement homes, group homes, adult day programs, schools, education centers and programs for children with special needs. MIYA also works with private clients on a one-on-one basis. Adout says there are clients that reach out looking for an alternative to talk therapy – your traditional sit-down with a therapist.
What Is Music Therapy?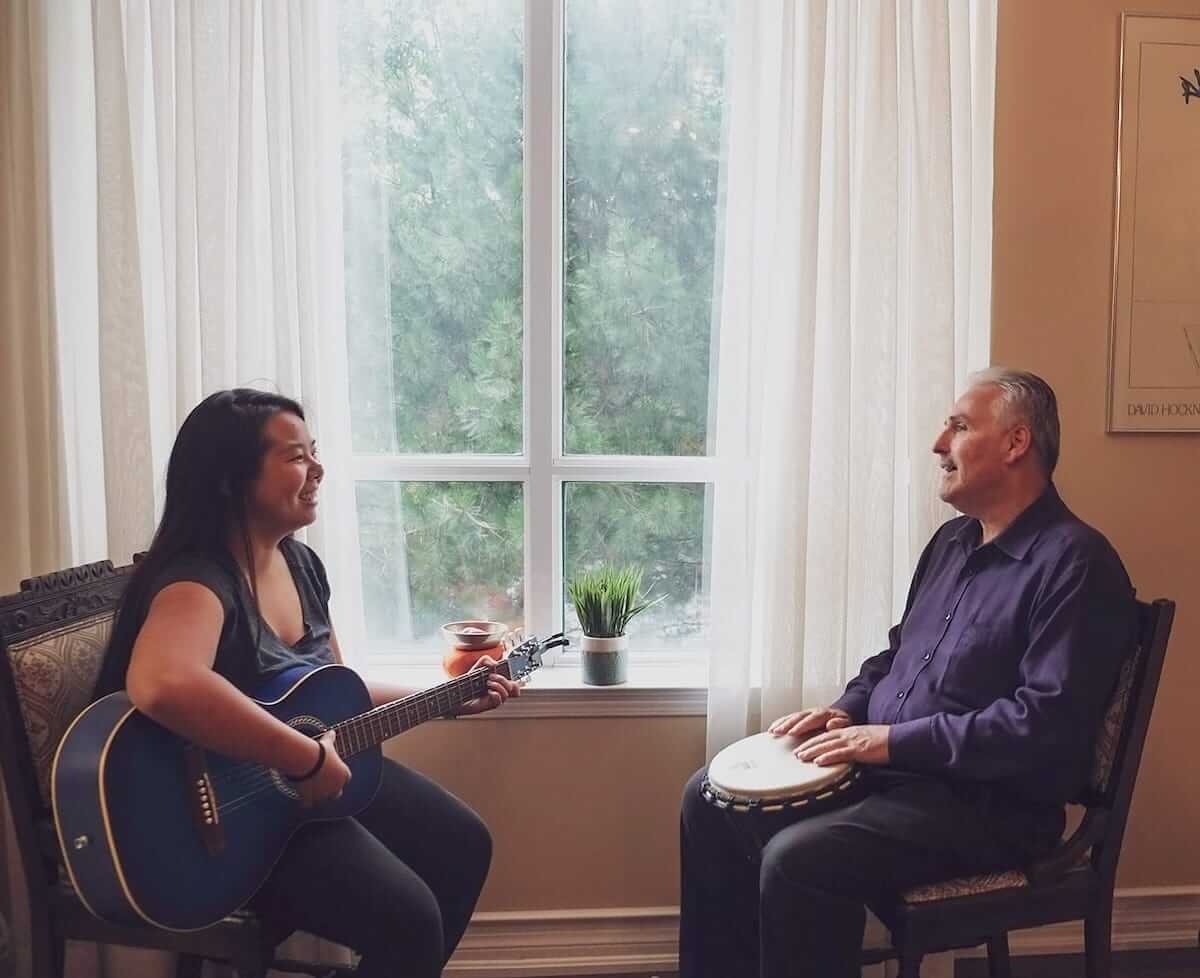 The Canadian Association of Music Therapists (CAMT) defines the practice as "a discipline in which Certified Music Therapists (MTAs) use music purposefully within therapeutic relationships to support development, health, and well-being. Music therapists use music safely and ethically to address human needs within cognitive, communicative, emotional, musical, physical, social, and spiritual domains." Goals range from improving self-confidence to helping someone learn to speak again after a stroke, Adout says.
What Is Music Therapy Used For?
The CAMT lists a range of medical conditions that benefit from the practice including developmental disabilities, emotional trauma, neonatal care, speech and language impairments as well as substance abuse.
What Are the 4 Methods of Music Therapy?
To help their clients, Adout says they use four different types of interventions:
Composition – songwriting with the client.
Recreation – singing and recreating a client's favorite music.  
Improvisation – vocally or with instruments, like drums.  
Receptive – listening to music for relaxation or for discussion and reflection with a therapist.
How Music Can Transform Lives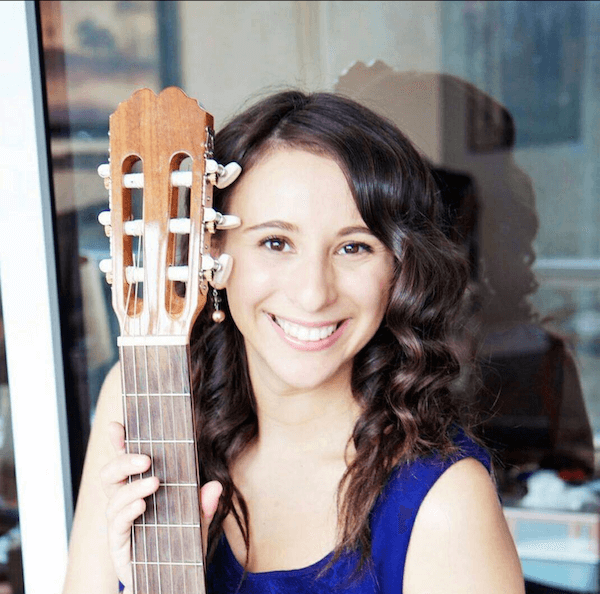 Illustrating the transformative impact of music, Adout shares the story of a patient at a dementia care facility.
"I remember one person in particular – there's one song and it's a really common song that seniors love, which is called You Are My Sunshine," she says. "And she was not verbalizing or speaking with anybody around her. But when I would come up really, really close to her with my guitar and start singing You Are My Sunshine she would make eye contact with me. She would have a huge smile on her face and she would start singing away. And sometimes right after she would sing the song, she would laugh and start speaking and sharing memories from her past. And, soon after she would revert back to looking down at the ground, not engaging, not speaking."
Adout says while music therapy isn't meant to cure the effects of dementia, for example, "what [it's] going to do is allow someone like her to have these really meaningful moments. And these really connecting moments that are so important for quality of life."
Adapting to the Pandemic
During the pandemic, MIYA has received an influx of inquiries from people reaching out for support. While offering virtual services comes with its challenges, Adout is proud of the way MIYA adapted: "I feel we could have easily said, you know, this is too difficult. We're gonna shut down until everything opens back up. But we have really made it a focus to not forget about our clients and people who really, really benefit from our services on an everyday basis."
To learn more about MIYA music therapy visit miyamusictherapy.com.
Another example of art transforming lives: Art With Impact uses film to promote mental wellness among youth.
Lead image credit: The music therapists from MIYA work with people who want to experience the transformative power of music. Photo courtesy of Miya Adout.