Actor, comedian and philanthropist Kevin Hart has partnered with retailer The Children's Place to launch several learning centers across the United States to empower children through reading and educational resources.
Kevin Hart Helped Open Children's Reading Space in Harlem
Located in underserved neighborhoods across the country, the educational centers will provide a safe space for creativity, learning and fun for kids. The first learning center was unveiled on July 26th, 2022 at NYC Parks' Thomas Jefferson Recreation Center in East Harlem. Hart was there for a ribbon-cutting ceremony in the East Harlem community.  
Maegan Markee, senior vice president of marketing of The Children's Place, said in a press release that Kevin Hart was the ideal partner for the campaign because he's a strong advocate for children's education and enrichment activities.  
"The Children's Place is committed to giving back, and moreover, we understand the importance of access to education and supporting key moments that will shape children's lives," she said. "Kevin Hart was the perfect partner to help launch this year's back-to-school campaign. He too advocates for children's continued education, both in and out of the classroom, and as a father, sees firsthand the impact that access to books, and both play and practice materials can have on a child's life. We couldn't be more excited to work with Kevin to give back to our future leaders of tomorrow."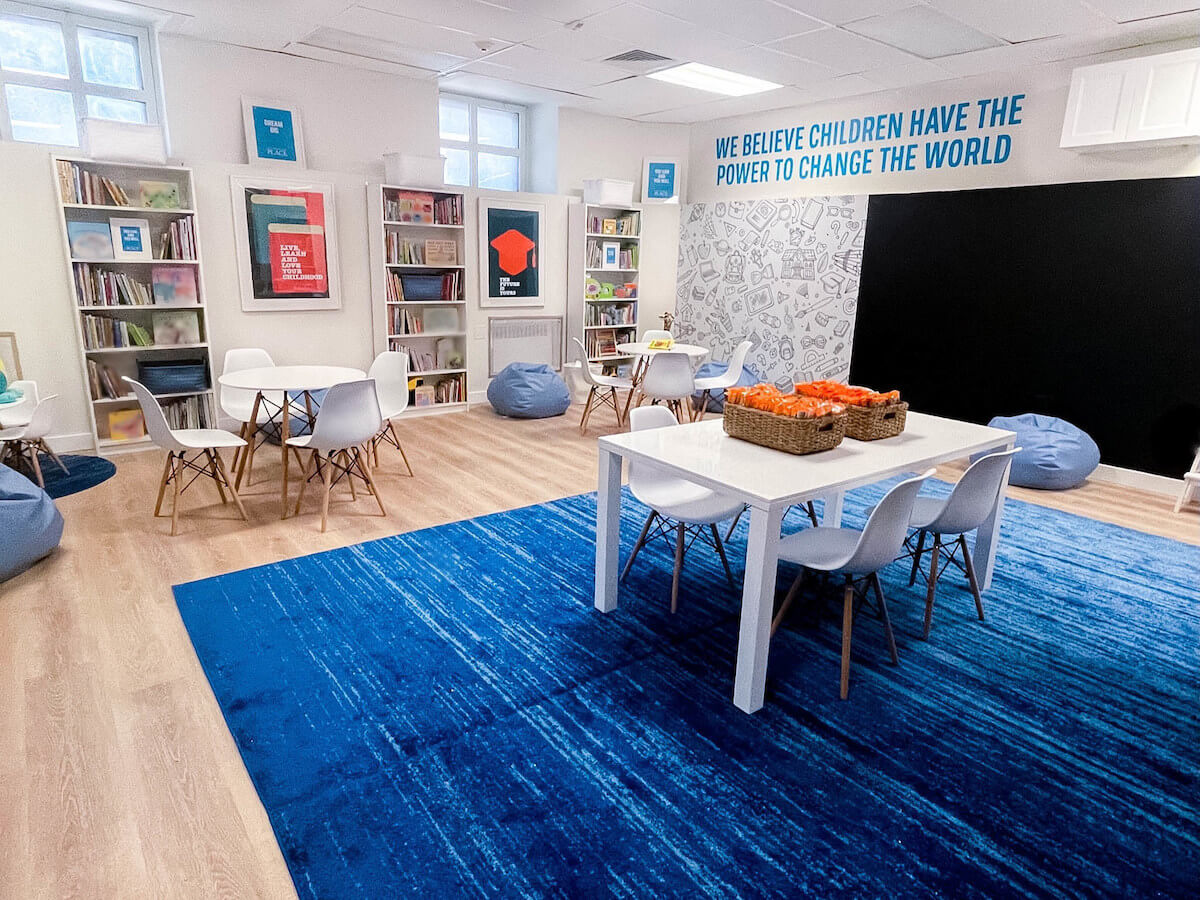 Hart Has 'Seen First-Hand the Challenges Children Are Experiencing'
In the release, Hart noted that he's seen first-hand some of the challenges that children everywhere are experiencing, especially throughout the past two years during the pandemic. He added that he's excited to be part of the campaign so he can continue to help advocate for children and create safe spaces for them across the country.
"I'm thrilled to be a part of this powerful campaign to provide an inspiring, much-needed space for kids, right in their own communities," Hart said.
Throughout his career, Kevin Hart has supported a number of philanthropic causes, including UNCF and KIPP. He also recently founded Help from the Heart, a charitable organization dedicated to "supporting underserved communities, providing financial scholarships for youth to attend college and assisting those with medical needs."
You might also like:
Lead image credit: Photo courtesy of The Children's Place, Inc.