Andrea van Vugt is a disability advocate working to end disability poverty in Canada. She's one of the directors for Disability Without Poverty, which describes itself as a grassroots disability-led movement focused on getting the Canada Disability Benefit passed as soon as possible.
"I'm a disabled person that has lived below the poverty line," she told toast. "And so I know what that is and what that feels like. And I know that cycle is really hard to break. And the systems that we have in place don't facilitate that change."
Her work with Disability Without Poverty focuses on advocacy, including roundtable discussions, and events like the Community Unity Dance Party. 
As a person with epilepsy, Van Vugt says for many people with disabilities, becoming an advocate begins in the medical world, or with caregivers and those in their immediate circle.
For Van Vugt, her activism goes far beyond the personal: "Once you begin doing advocacy work, you also become part of a culture of that advocacy. You can learn a lot about [your] own community, the disability community, but also the intersections among those communities." Here's how she's navigated a life in pursuit of disability pride and awareness.
Using Art as Education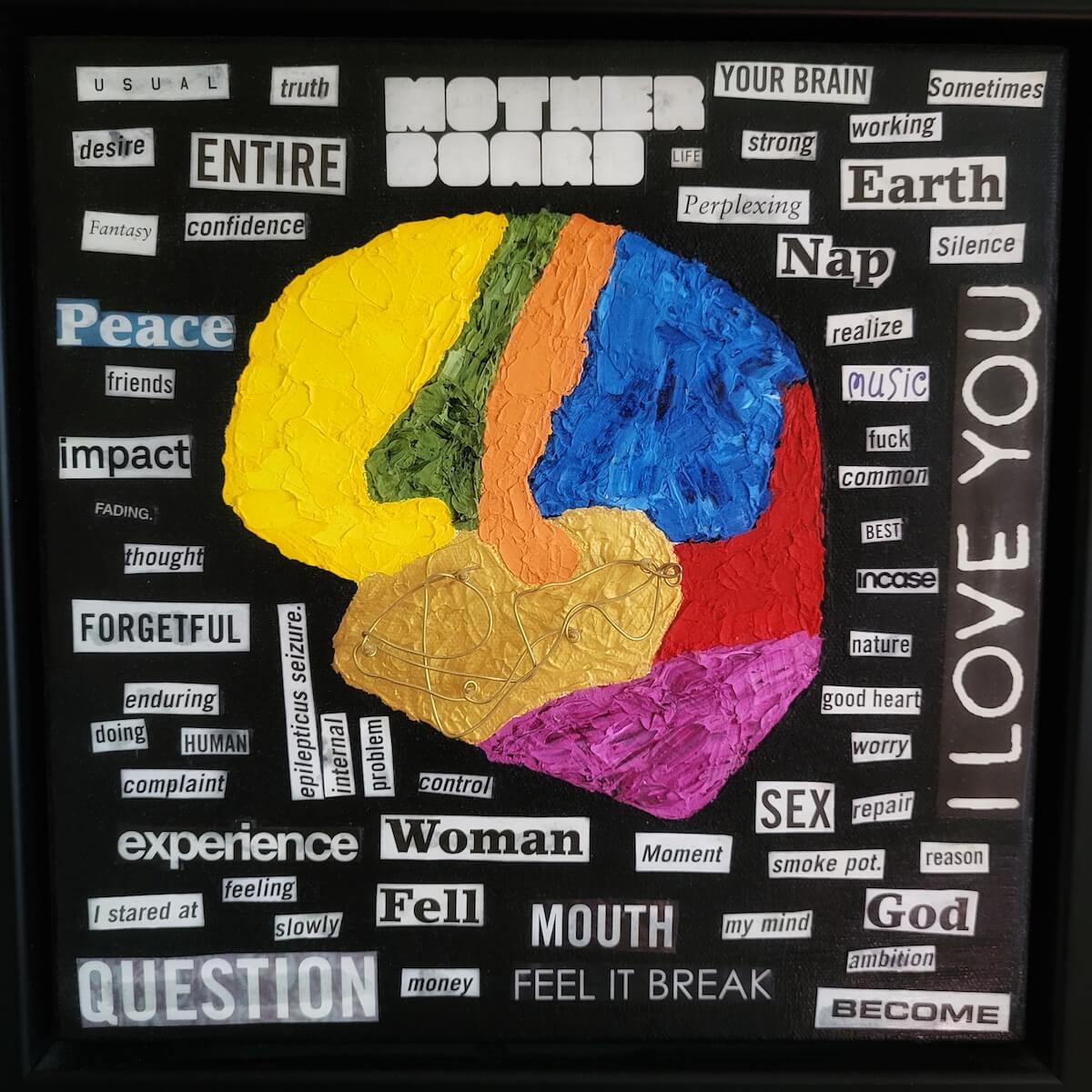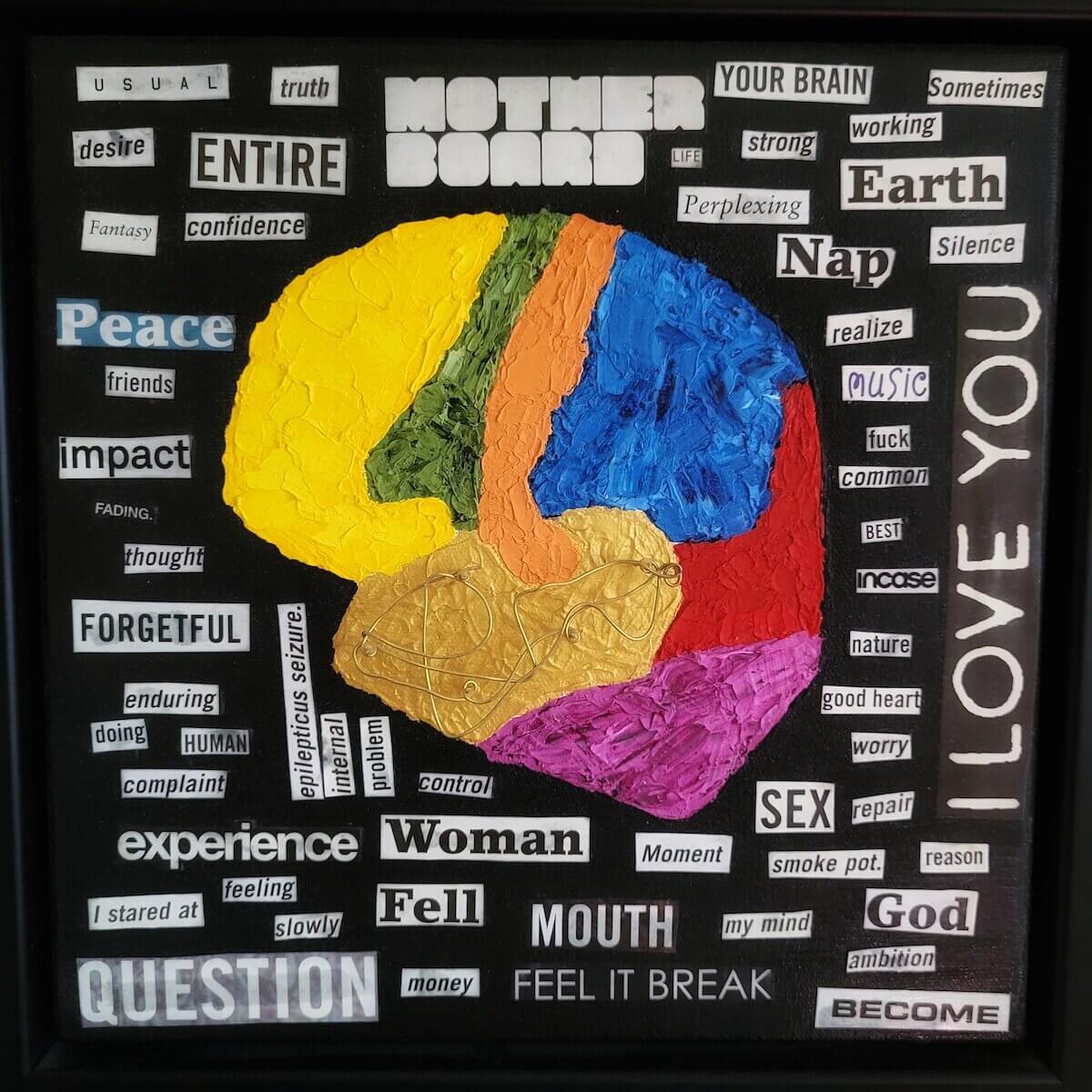 Van Vugt is based in Calgary, Alberta. During our interview, she pointed to an oil painting on the wall behind her that she created to represent her brain: "It felt really good to make it. And it was quite a relief to make it. And so after I created that, I thought this must feel good to other people too."   
While expressing herself creatively, she thought about how creating art could provide a meaningful opportunity for people living with disabilities to educate others on their disabilities.
While studying business at Mount Royal University in Calgary, she took her idea to Belfast, Ireland in 2016, where she interned with an organization called the NOW Group that supports people with learning difficulties and autism.  
As part of that experience, Van Vugt facilitated programs where participants talked about their disabilities, expressed themselves through art and used art to educate and engage their communities.
Starting Disability Pride Alberta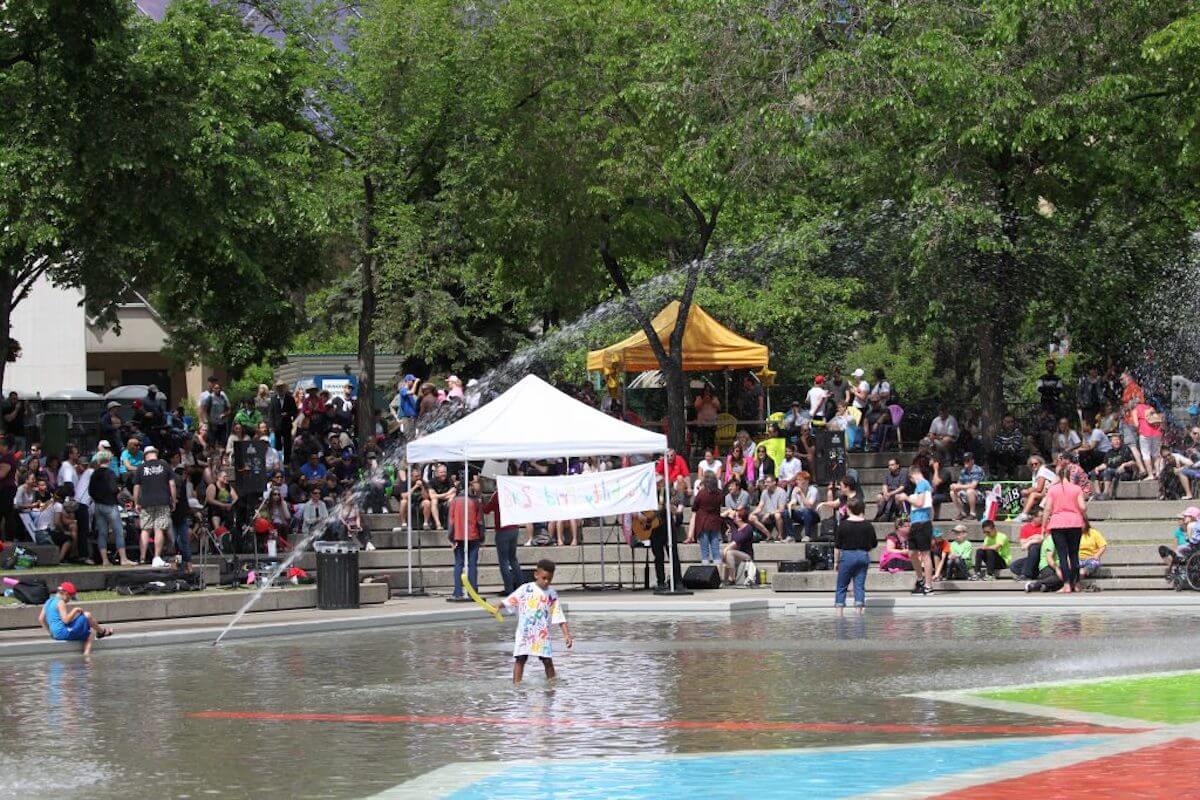 While it was clear to Van Vugt that art proved to be a different way for people to understand autism, getting on the path she wanted post-graduation wasn't easy. "I had to chase it a little bit," she says.
After unsuccessfully applying to non-profit organizations, in 2017 she found herself at an engineering company working in business administration. Once her tasks for the day were done, her manager gave her the flexibility to work on her own projects. This is how she was able to start Disability Pride Alberta, which officially became a society in October 2018.
Disability Pride Alberta has a mission to celebrate, educate and empower the disability community by hosting community events and providing a platform where people in the disability community share their experiences through first-hand accounts.
"I'm proud that I brought people from different communities together to tell their stories, but also have fun telling their stories," Van Vugt says.
In 2021, she also joined the Disability Without Poverty team as provincial director. She wants to see the Canadian government's promise to establish a monthly Canada Disability Benefit come to life.
Canada Needs a 'Disability Awakening'
In an opinion piece for The Province published in May 2021 and titled "It's time Canada had a disability awakening", Van Vugt writes that the Canada Disability Benefit is key to equality: "We can't overcome disability, but a national Disability Benefit could allow people in Canada to overcome poverty and participate more fully in society. So, how do we hold our government accountable to their promise? We unite. We, as in the disabled, and our allies, unite."  
CBC News reported that the Liberal government introduced Bill C-35, which aims to establish the benefit, in June 2021 during the last Parliament. It received first reading but died on the order paper when the 2021 federal election was called.
In early 2022, Disability Without Poverty submitted a petition with 17,874 signatures to the Canadian Government calling for the speedy implementation of the benefit. On June 2nd, 2022, the Government of Canada reintroduced legislation to create a new Canada Disability Benefit.
Disability Without Poverty described it as "an important step towards lifting disabled Canadians out of poverty" and stated they will continue to ask, "Where's the bill" until it passes all stages and becomes law.
According to a 2018 Statistics Canada survey, people with disabilities are identified as one of the groups at greater risk of living in poverty under Canada's Poverty Reduction Strategy. Poverty is a barrier to meeting basic needs. The survey states: "Four in ten (38%) persons with disabilities aged 15 years and over who were living below Canada's official poverty line reported an unmet need due to cost for an aid, device, and/or prescription medication." 
Reclaiming the Disability Label
According to a 2017 Statistics Canada report, 1 in 5 Canadians over the age of 15 have at least one disability that affects their daily life. Van Vugt believes the reason why the disability community is growing at a slower pace than other movements is because many people aren't aware of disability and related issues. She says part of the reason for this is because not many people are comfortable with the label.  
She references the movie Crip Camp: A Disability Revolution, which offers a glimpse into the history of disability rights activism. The YouTube description for the film reads: "On the heels of Woodstock, a group of teen campers are inspired to join the fight for disability civil rights." Van Vugt describes how activists in the movie claim the label of disabled to destigmatize the word.   
"When you can use that word together, then you can have unification with the label," she says. "I think those labels, for a long time, have been seen as such a negative thing; if we can just make them fact, then we can move ahead in Canada. And unity and collaboration will make our voices louder, not only for the politicians to hear us, but for us to hear one another."  
Van Vugt's call to action at the end of her opinion piece is to, "Claim your disability (if you have one), watch the film (it streams in Canada on Netflix), and let's work together for disability without poverty in Canada."
Lead image credit: Photo courtesy of Andrea van Vugt.