Before COVID-19, there were two approaches divorcing parents could take to decide who would make major decisions about the children, and how much time each parent would spend caring for them.
Some families created a parenting plan which specified when each parent would care for the children and whether one or both parents would make important decisions about their children. These plans could be informal or formal. Parents could figure it out themselves, or they could work with a mediator (in person or online) or a parenting coordinator.
Alternatively, other families had the court decide if one or both parents would make important decisions about the children, and how much time each parent would spend caring for the children.
Because of COVID-19, all provinces have restricted the public's access to court in family law matters. For approximately the last eight weeks, courts have only considered applications of an emergency nature.
As I write this, Canadian family law courts have written 200 decisions in response to emergency applications regarding parenting [1]. In each of these cases, one parent has sought to restrict how much time the other parent cares for the children.
The courts are taking a restricted view regarding what is an urgent matter when a parenting arrangement has been changed because of COVID-19. For example, in one case in which there was a history of violence by the father to the mother, a pre-COVID-19 court order specified the parents were to exchange the children at the local police station. The police station was closed to the public, and the mother applied to restrict the father's parenting time because she feared for her safety. The court declined to restrict the father's access. Instead, the court specified that the parents were to exchange the children in the police station's parking lot, with one parent always remaining in their vehicle [2].

The court acted to ensure that the existing parenting regime would remain in effect.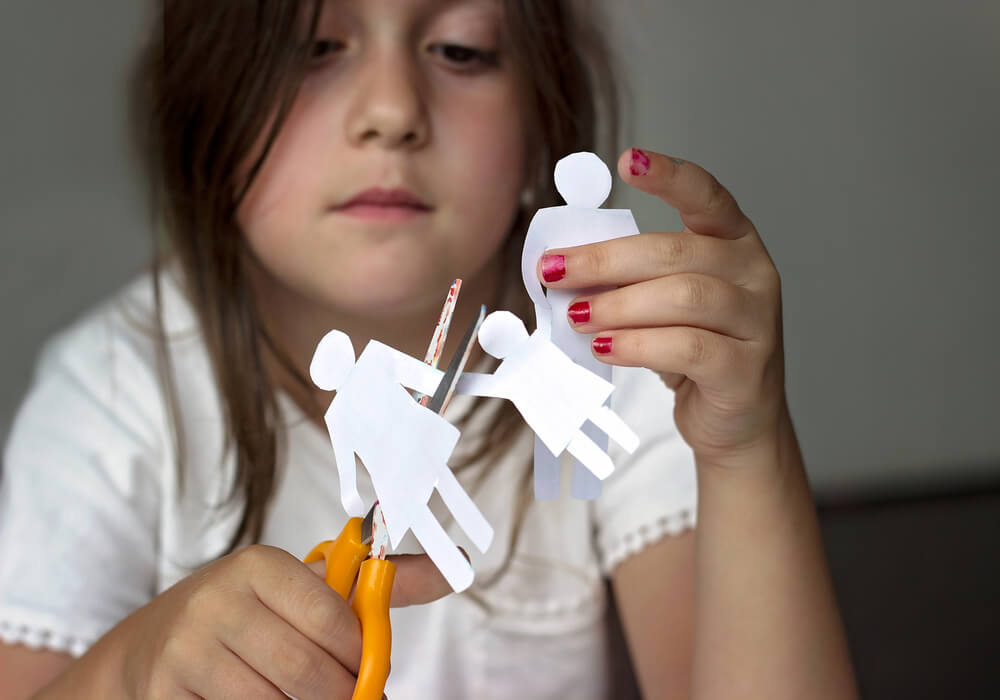 To summarize, the court will only make an order reducing a parent's time with the children if there is an IMMEDIATE and REAL issue that one of the parents or their children's health welfare or financial circumstances will be significantly affected as a result of the behaviour of one of the parents, that is, if one parent must self-isolate or if a parent acts recklessly in exposing a child to COVID-19 [3].
Not all parents are asking the court to change existing parenting orders or plans. As I discovered when I reached out to family and friends to learn what they are doing, some continue to cooperate about parenting during this crisis.
One family has a court order that one person parent the children every second weekend and every Wednesday evening, because it was made before one parent began participating in Alcoholics Anonymous and before this parent stopped drinking. The second parent works in the healthcare field. This parent became ill one weekend when the children were being cared for by the first parent. The second parent was tested for COVID-19 and had to self-isolate until the test results were received. The children continued to live with the first parent, beyond the usual parenting period. Parenting went well, and the parent who stepped in and helped the former spouse felt elated. Then the family reverted to their parenting schedule.
Another family has changed their parenting schedule to two weeks on and two weeks off. One parent works out of the province and then returns for two weeks. While the children are living with this parent, the second parent comes each day and takes them for a long walk. They remain two metres apart and never touch. I was told that it feels strange not to be able to be closer to the children during these walks, but it is wonderful to interact with them. It also gives the other parent a break for one to two hours each day. They are making it work.
Another family is continuing with the parenting plan that existed before the crisis, albeit with more discussion about safety protocols.
In the last family I spoke with, one parent takes their five-year old son to his office (no one else is there), for two hours of schooling each day. The other parent is a teacher and uses this time to teach online. They are working together for the benefit of their son.
All these families demonstrate a commitment to their children and a degree of creativity. Even without access to the courts, they are resolving parenting issues that arise during COVID-19.
[1] A search of "parenting" AND "COVID-19" on www.canlii.org.
[2] Leach v MacDonald, 2020 ONSC 2178 at para 16 (CanLII).
[3] Ribeiro v Wright, 2020 ONSC 1829 (CanLII); Thomas v Wohleber, 2020 ONSC 1965 at para 38 (CanLII).