Join The DEC Network for our Speaker Series featuring Jeremy Stewart, founder of Hari Mari flip flops. Jeremy will be sharing his entrepreneurial journey. Join in person with limited capacity and online as well!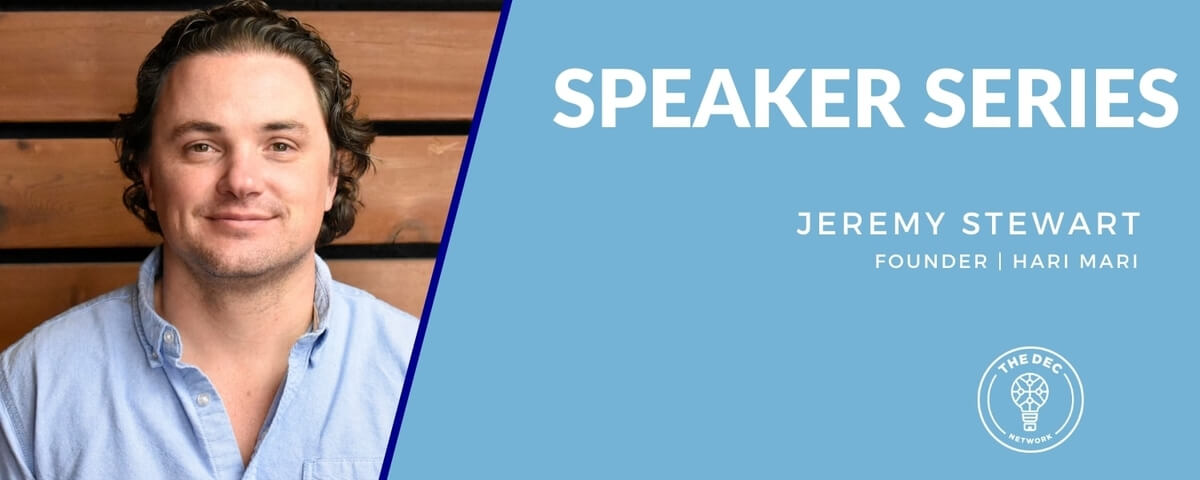 About Jeremy Stewart
Jeremy is the founder of Hari Mari flip flops – a Dallas-based sandal brand he launched in 2012 with his wife, Lila. The idea for Hari Mari was born out of the couple's time spent living in Indonesia, where they were consistently disappointed with their flip flops – marked by painful break-in periods and the same iterations of black and brown color options. Moving back to the States, they doubled down on their unhealthy obsession with fixing these issues, launching Hari Mari, and combining color & comfort in a premium flip flop! The Stewarts married this new footwear venture with their passion for helping kids, donating a portion of Hari Mari's sales to support children battling cancer. They call it Flops Fighting Cancer. Hari Mari has since grown its footprint to include some 1000 retail stores covering 49 U.S. States, Mexico, Japan, Canada and the Bahamas, in addition to the brand's own site, HariMari.com, and its first brick & mortar store, opening in Spring 2021 in Dallas.