When Nana aba Duncan started the Media Girlfriends podcast in 2016, she did it to give herself more interviewing experience. At the time, Duncan was on her second mat leave and the host of CBC's national Radio 2 Top 20 program.  
"I was very interested in interviewing, telling peoples' stories, talking to them, and getting into editing audio and using music in the audio and doing a different kind of journalism that I had envisioned for myself," she says. "At the time, I was doing journalism, I had my own show, it was all good. But I wasn't talking to people."
So, Duncan created her own opportunity to practice and prove it was something she could do.
Through Media Girlfriends, Duncan interviewed her "girlfriends" working in journalism, discussing everything from racial inequality within the industry to what it takes to quit a successful job and pursue something new.
Media Girlfriends Quickly Became Popular With Journalists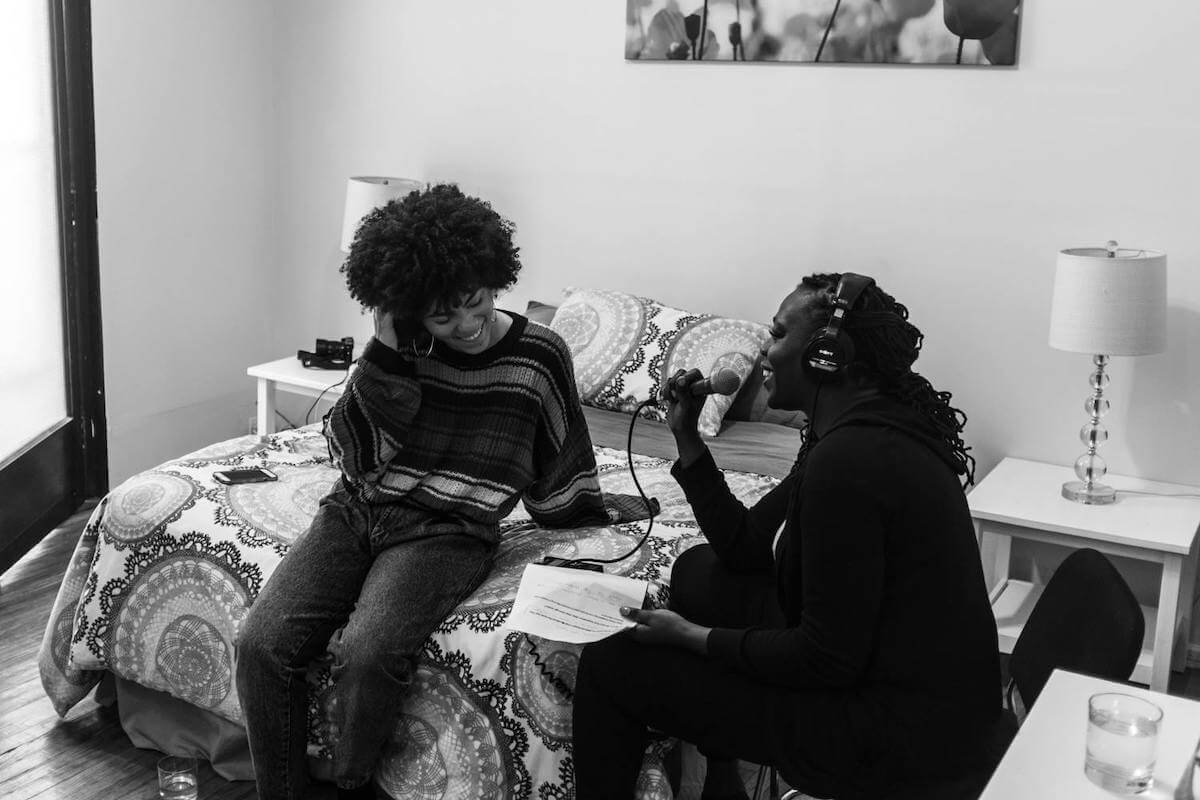 While Duncan initially started Media Girlfriends as a podcast for herself and her friends, it quickly became popular with other journalists.
"For whatever reason, I just did not expect that they would care enough to listen," she says. "I found out there were men on my floor who were listening, and journalists who I really admire who were listening and enjoying the podcast. And that was really, really encouraging."
By doing this podcast with her friends, co-founders Hannah Sung and Garvia Bailey, it brought them even closer together. At one point, someone started a group chat with people who were guests on the podcast.
"We started supporting each other and talking with each other, about yes — the business, stuff that was happening at work — but also our personal lives, in terms of having kids," Duncan says. "There was a really great support system that grew."
That system developed and moved from the digital group chat into real life, as the trio started spending time with other friends in the industry and sharing ideas. One of those ideas turned into the Media Girlfriends Student Scholarship.
Starting a Scholarship to Support Students
The scholarship was launched in 2019 to encourage and support young women and gender-diverse students interested in pursuing a career in journalism or storytelling. The scholarship has already given out $44,000 to five storytellers and aims to distribute at least $30,000 to three students this year, with applications opening in early 2022.  
"We remember what it was like, even if we didn't go to journalism school — starting out as a journalist, trying to get those gigs and all that kind of stuff," Duncan says. "By launching the scholarships and offering money to people, I think that it's a way for us to say, 'You've got a group of people here who really want you to succeed. You have a group of journalists who are telling you that you belong here.'"
Applying for Their First Job as a Production Company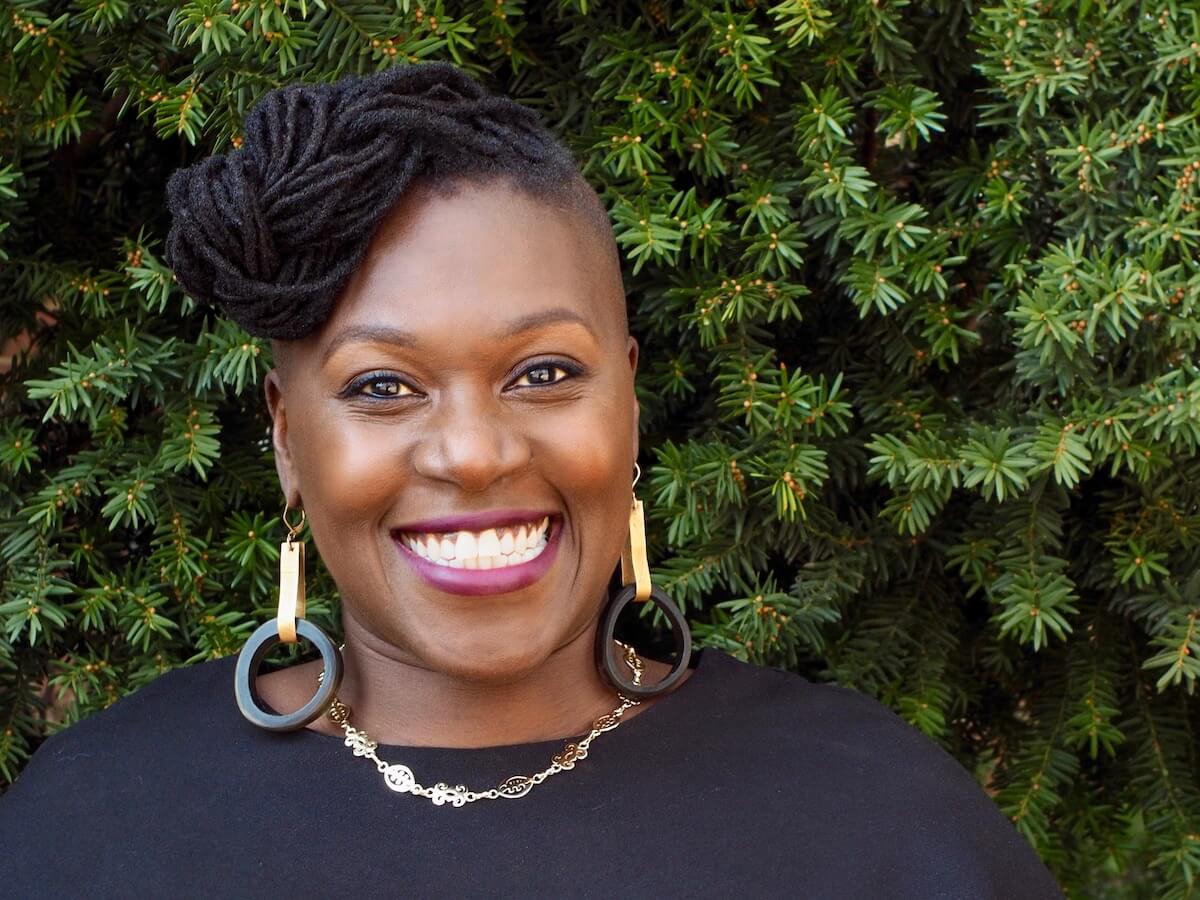 Eventually, Duncan, Sung, and Bailey discussed the idea of getting into business with each other. The catalyst was Historica Canada's call for a podcast production company to produce the show Strong and Free, which traces stories from early Black settlers to new Canadians and highlights some of the many untold and underrepresented stories of Black Canadians. 
"We just went for it," said Duncan. "We said, 'This is it. This is going to be our first job.'" While juggling children and being on respective vacations, the trio compiled ideas, had meetings to discuss details and sent off their pitch. And they got the job.
They assembled a team of animators, designers and post-production audio engineers in English and French for Strong and Free. It was official: Media Girlfriends had grown from a podcast into a media production company led by journalists of color.
Building More Perspectives in Media
Since then, Media Girlfriends recently finished producing the six-episode podcast Between Us with Wes Hall for The Toronto Star. In addition to their production services, the company also offers workshops and consulting to help storytellers navigate telling their stories with care, help with interview techniques, and improve production value, while also sharing their wisdom and knowledge via discussion and panels.
Although going into business with friends is "not revolutionary", as Duncan put it, the fact that Duncan, Sung and Bailey are all women of color working in journalism in a mostly white Canadian journalism landscape, is something that indicates necessary changes. Their overall goal is to work towards more inclusion, diversity and perspectives in Canadian media.
"We do have the added piece that all three of us are women of color who have worked in places where we were not respected because we were women of color or reasons close to that," Duncan says. "What that means, is that when we come together, we're trying to give each other what we didn't get."
More Leaders of Color Needed in Canadian Media
This acknowledgement of the necessity of diversity and inclusion, and the historical lack of it, is also threaded in Duncan's research work, first a Massey Fellow and now as an associate professor and the inaugural Carty Chair in Journalism, Diversity and Inclusion Studies at Carleton University.
"I am proposing to do a number of different projects around the relationship between journalism and Black people in Canada," she says.
One of the projects she'll be working on is a continuation of work she had started at Massey College, looking at the experiences of leaders of color in Canadian media. As Duncan was going through her career, she considered moving into leadership positions but she describes that, "I wasn't seeing anyone who looked like me, so I genuinely wondered, 'What is it going to be like for me?' As ridiculous as it might sound, I really wondered if anyone was going to listen to me."
Creating a More Equitable Industry
Building more diversity into Canadian media is woven all throughout the work that Media Girlfriends aims to do, from their workshops, to the work they're producing and the launching of their scholarship to provide financial support for others to take their first steps into storytelling.
For Duncan, the best part of this journey has been having the opportunity to work with "two of the best people I know. They're really good at their jobs and they really care about each other, about the work, about the stories, and I love that."
The Media Girlfriends Student Scholarship is now in its third campaign cycle, with the goal of raising $30,000 to help three students focus on their education.  
More Great toast Stories
More stories about inspiring people: the Living Hyphen podcast explores what it means to live in-between cultures as a hyphenated Canadian — individuals who call Canada home but have roots elsewhere. Another podcast with a meaningful mission: two entrepreneurs who have experience with incarceration started the ConvictED Life podcast to share real-world inspiration and advice for incarcerated and returning individuals who will face significant challenges once they re-enter the workforce.
Lead image credit:  Media Girlfriends on a discussion panel. Photo by Ian Stevens.