Bridgitte Alomes never planned to run a furniture company. "Part of my passion is movement and dance — I wanted to be a dancer when I was in my early years — and I studied marketing, communications and psychology," she says. Little did Alomes know that these disparate passions and studies would all prove useful later on, when she founded Natural Pod. 
The kernel of the idea for the company came after her son's allergic reaction to a toxic chemical in a toy. Alomes felt driven to take action, so she started researching the materials used in children's products and learning spaces. For each item, she asked, "Where did it come from? What is it made of? Does it tell a story?"  
All too often, the answers she found were alarming. "There was no real connection to the outdoors. There was no real connection to beautiful design," she says. Even worse, she learned that much children's furniture contains toxic glues, lead and even formaldehyde. 
Bridgitte Alomes Wanted to Make a Difference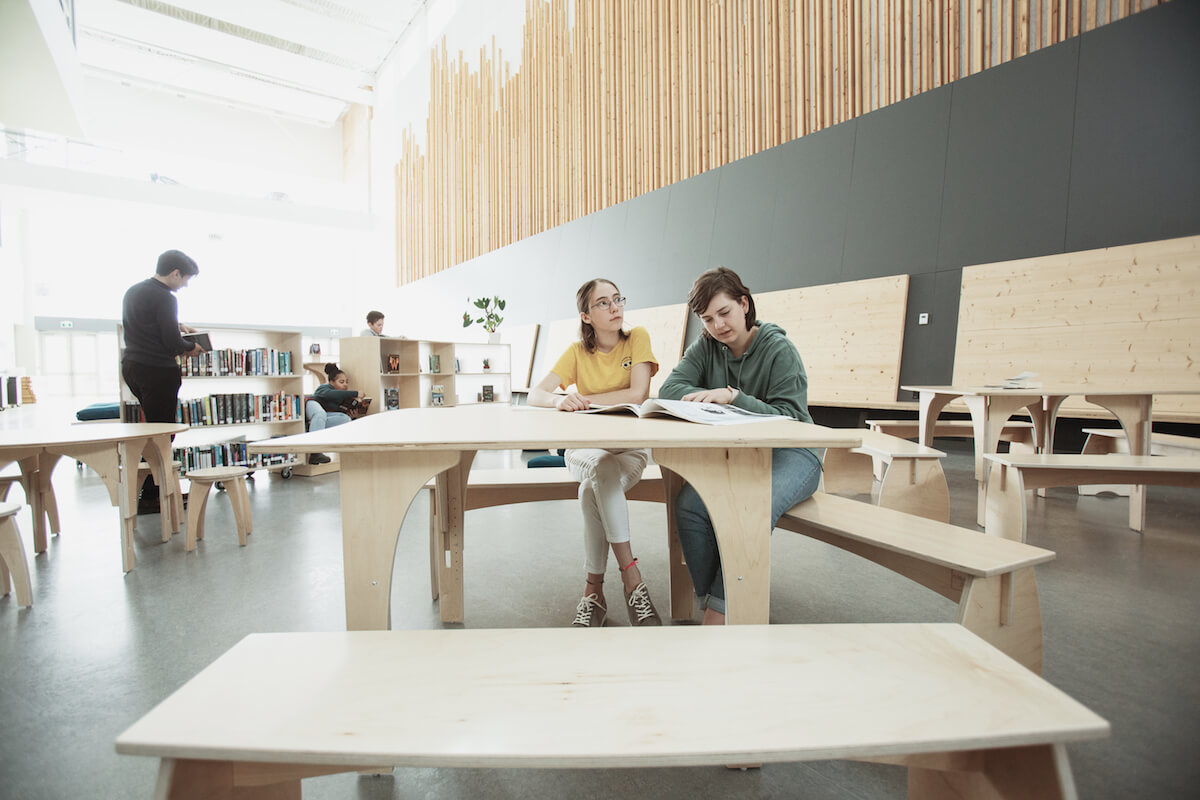 Citing a desire "to make a difference in the world and leave an impact that I can feel good about," 10 years ago Alomes started Natural Pod. The company uses only sustainable materials to design and build learning environments, all focused on the well-being of students. "I've always had a passion for design and space," she says. "Why do we have to wait until we get home for space to be beautiful? Why can't all spaces be beautiful?" 
She laments the sterility of a typical classroom, with desks in rows and little to inspire creativity, movement or play. "Whether we're 8, 18 or 88, we don't stop playing and learning," she says.  
No More Fast Furniture  
Alomes is determined to construct pieces that endure — the complete opposite of fast furniture. "Our furniture is designed to last a very long time and to eventually go back to the Earth," she says.  
Each piece is made in British Columbia using FSC-certified wood, and the company is currently in the process of obtaining B Corp certification.  
Strong Partnerships Are Important to This Entrepreneur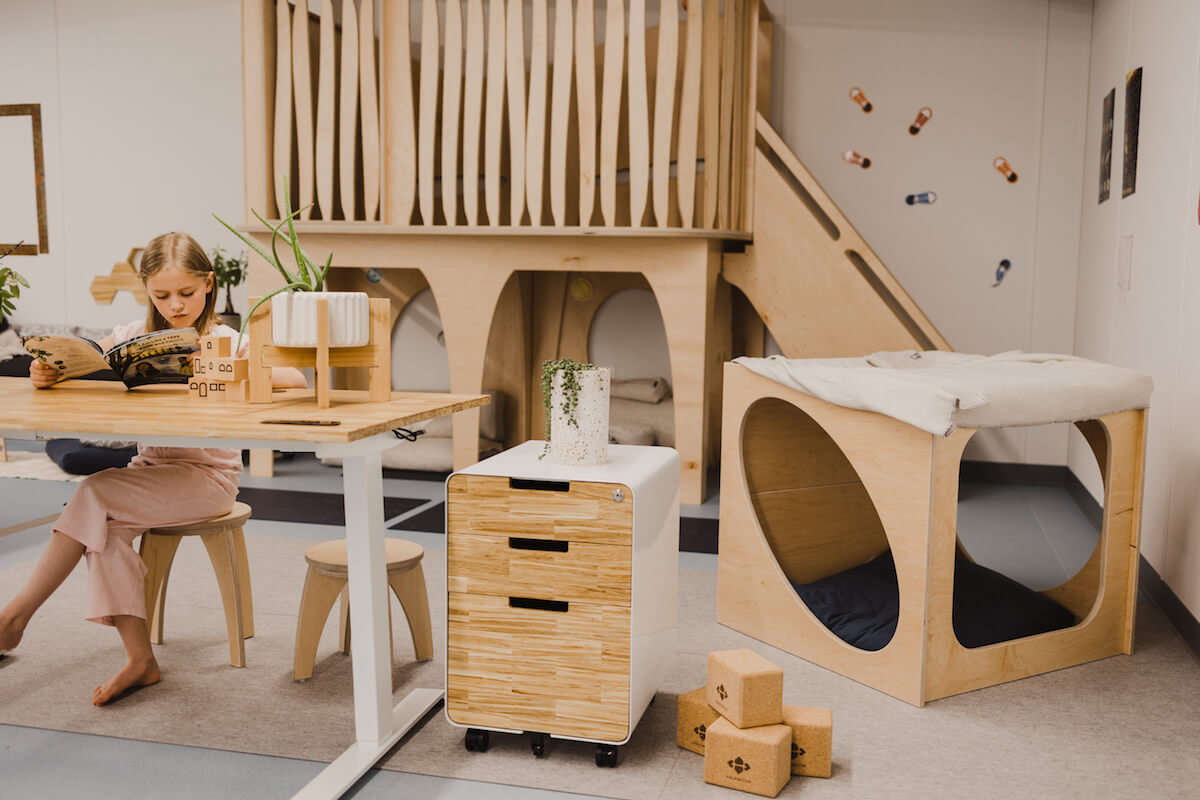 Natural Pod partners with other sustainably minded companies, including ChopValue, which transforms used chopsticks into desks and other products, and LifeSpace Gardens, which makes self-watering garden boxes. 
 Last month, Alomes participated in IDS Vancouver as a keynote speaker, in part because she wanted to meet other like-minded entrepreneurs "to question what fast furniture is, to talk about sustainability and learning environments, why space matters for children of the future." 
Being a mom, she says, has made her a better entrepreneur: "I'm more patient. I'm more flexible. I'm more adaptable. I listen better." Her teenaged daughter and son have lent a hand with everything from building furniture to attending conferences. And they help in less tangible ways, too. Alomes explains, "They question me. They challenge me. They make me see things differently." The children's father also works for company, as the design director.  
What the Future Holds for Natural Pod 
As for the future, Alomes feels ready to face whatever challenges will inevitably crop up: "I love challenges, to be honest. I find them to be incredible opportunities for learning." She plans to focus even more on sustainability and to keep partnering with companies — similar to hers — that prioritize people and planet over profits.  
Plus, she'd like to find ways to increase support for educators. "Being an educator is not an easy job," she says. "My biggest challenge is to help educators to be empowered to know that their voice matters." 
Lead image credit: All photos courtesy of Natural Pod.