It's no secret that work is one of life's biggest stressors. Over the past two years, work stress has only increased, and collective burnout levels have hit an all-time high. Given that medical research estimates as much as 90% of all illness and disease is stress-related, managing your stress levels at work is an essential component of living a healthy lifestyle. And while stressful events (and people) at work are often out of our control, there are steps you can take to lighten the load at work and make things easier.
How to Deal With Stress at Work
Here are five ways to make your work life less stressful and dare we say — more enjoyable:
1. Take More Breaks
When your plate is full, it can often feel like taking more breaks would only add to your stress. However, it's been proven that the human brain can only focus effectively for about 90 to 120 minutes before it needs rest. Taking a 15-minute break every couple of hours to walk around the block, drink some water from a cute water bottle like this one, or breathe deeply will do wonders for your stress levels and your productivity. Even just chatting with your coworkers on Zoom for 15 minutes will provide a much-needed mental break and help you stay motivated if you're working from home.
2. Set Clear Boundaries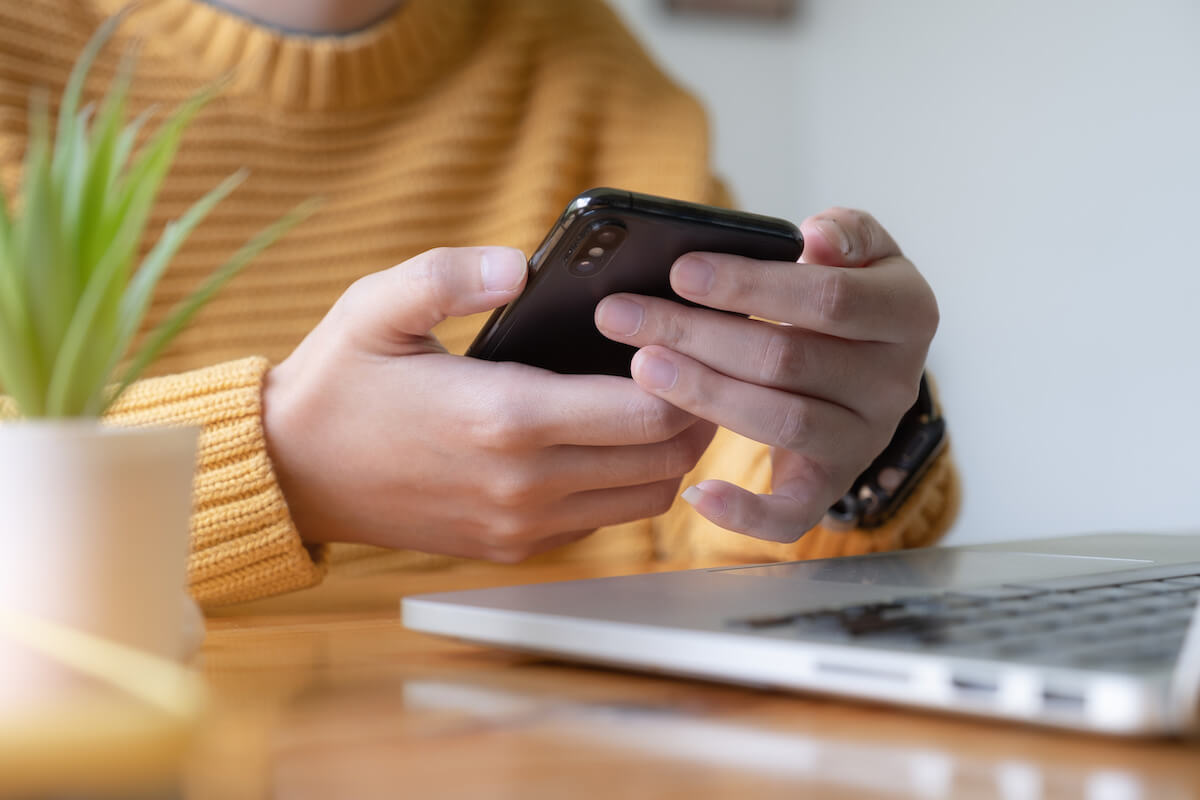 Stress at work becomes about a million times worse when we feel like we can never fully unplug and relax. If your colleagues have access to you 24/7, you'll constantly be on edge waiting for that next urgent email to come through. Of course, the boundaries you're able to set will depend on the nature of your job, but if you're hoping to feel less stress at work, you may want to try setting a firm boundary like "no emails after 5 p.m." That way, you'll have time to unwind before bed and sleep more soundly as a result.
3. Communicate to Deal With Stress at Work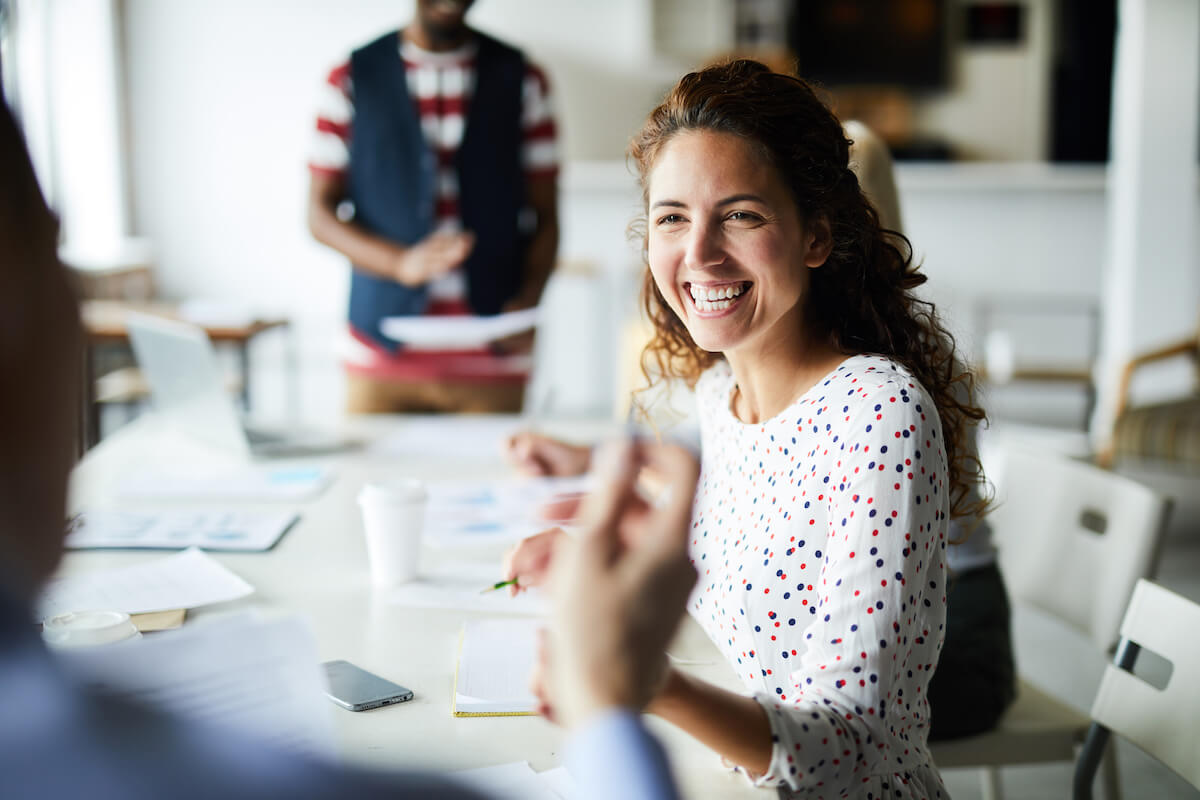 In any workplace, effective communication is the backbone of success. Ideally, you'll feel psychologically safe enough at work to ask for help when you feel overwhelmed instead of keeping your stressful emotions bottled up inside. Even if it's only a 10-minute venting session with a colleague, communicating your thoughts and feelings to your co-workers, family and friends can make a big difference when it comes to managing stressors. Communication can also help you gain a firmer understanding of your role and what's expected of you, which can ultimately help you avoid stress at work caused by confusion or negative feedback.
4. Track Your Patterns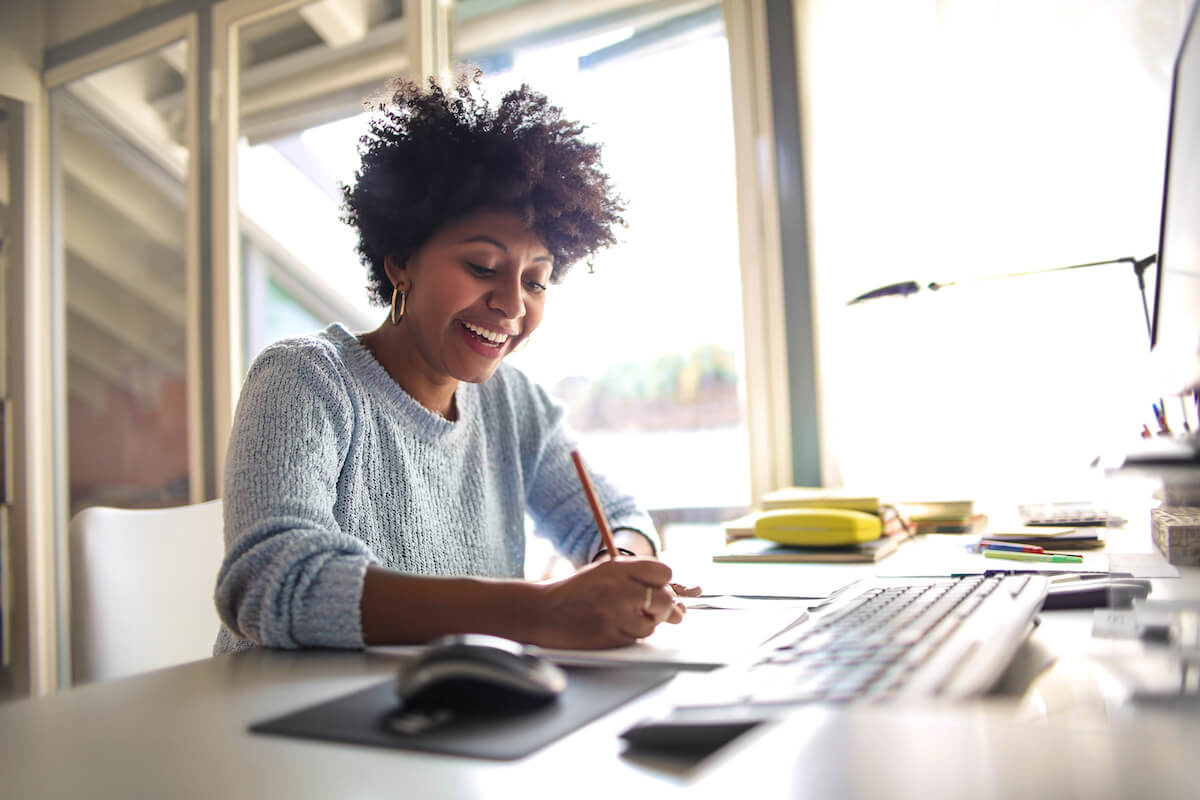 It can be difficult to manage stress at work when you're unsure of the root cause. Keeping a journal to track stressful events and their connection to your thoughts, feelings and behaviors can help you identify what's causing your stress and potentially make necessary changes in your daily routine to feel better. Journaling is a proven way to relieve stress quickly and can be done anytime, anywhere. Keep it old school with a paper journal (like this cute, sustainable one) or download one of these journaling apps.
5. Avoid Perfectionism
It's easy to feel overwhelmed by stress at work when you're constantly pushing yourself to be perfect. You might even be struggling with imposter syndrome. The reality is that everyone makes mistakes, and there's always room for improvement. Be kind to yourself and celebrate all your wins — big and small. Chances are, you'll feel less stressed, more relaxed and better equipped to handle challenges as they come.
Lead image by VectorMine/Adobe Stock.
All products listed in articles are independently selected and curated by our editorial team. If you buy something we link to, toast may earn a commission, which supports our mission of sharing positive, inspiring and helpful stories with everyone.