For many employees around the globe, remote work has become the norm since the world went into lockdown in 2020. And while restrictions have mostly been lifted in many countries, we're still navigating what the office will look like after COVID-19, and many workers aren't willing to say goodbye to their new work lifestyle. However, while there are many benefits to working from home, it can also be tough to stay motivated in the long-term. That's why we'll be sharing tips on how to keep you on track.
Working Remotely Will Become the New Standard
A study by Growmotely found that in 2020, 74% of professionals expected remote work to become the new standard. Today, 55% of companies offer remote work as an option, and a whopping 99% of workers say they want to continue working remotely in the future.
What's more, 77% of workers reported higher productivity levels while working from home. Depending on your personality type, however, working from home can feel isolating and potentially not as motivating as working alongside like-minded, energized colleagues in a physical space.
Stay Motivated While Working From Home With These Tips
If you're struggling to stay motivated while working from home, here are five tips that will help you feel ready to tackle whatever the day brings: 
1. Set the Tone in Your Workspace
Our environment tends to dictate our overall mood, energy and productivity levels. While a cluttered, messy environment can make you feel stressed or sluggish, a clean and inviting workspace will help you focus on the task at hand.
When it comes to staying motivated while working from home, don't underestimate the power of a good deep clean or a decluttering session. You could also create a more calming environment conducive to productivity through ambient lighting, candles or an essential oil diffuser.
If you're looking for tips to redesign your home office, or just brighten up your place, houseplants that can thrive in low light are your best bet.
2. Get Dressed to Stay Motivated While Working From Home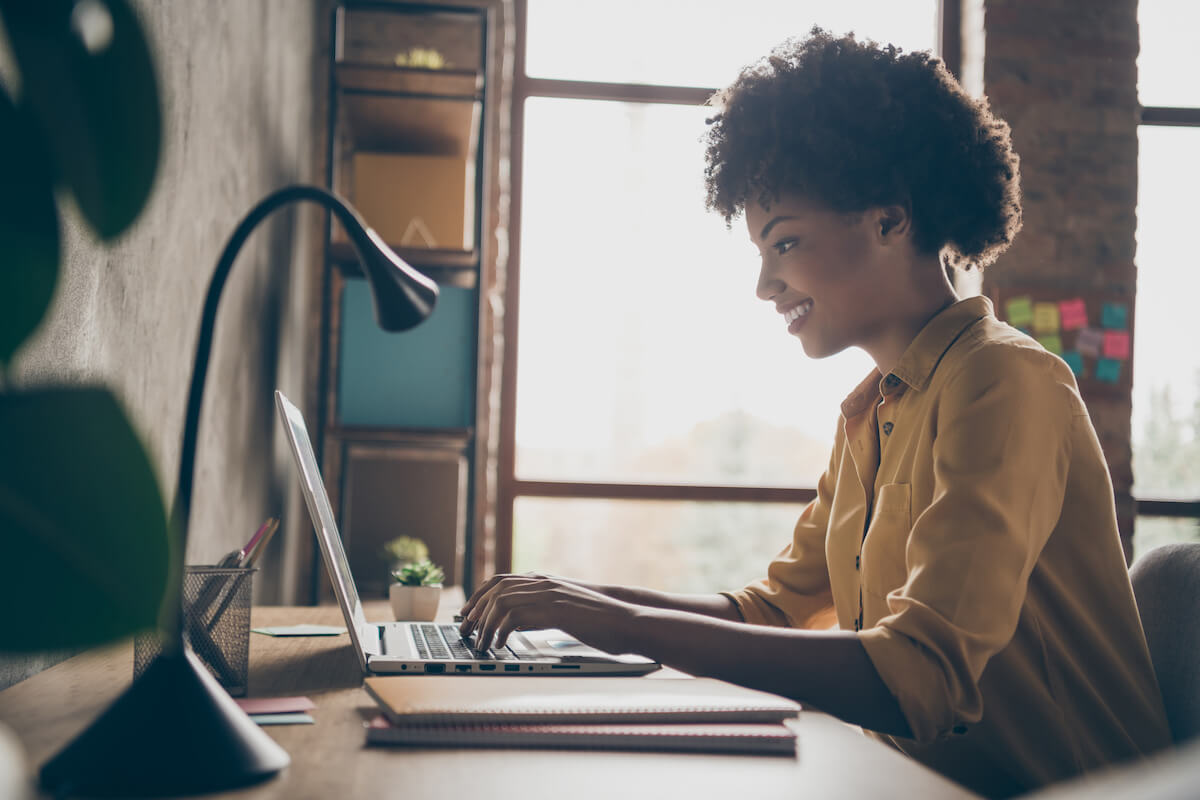 Who here is guilty of spending the entire workday in their pajamas? We've all done it. However, spending the day in loungewear isn't necessarily conducive to feeling highly motivated when working from home.
Getting dressed each morning may seem like a small tweak to make to your routine but putting on a slightly more professional outfit can help you separate work and home life. The right outfit can also help to boost your confidence and get you out of any remote work ruts you may find yourself in.
3. Book Regular Coffee Chats With Co-workers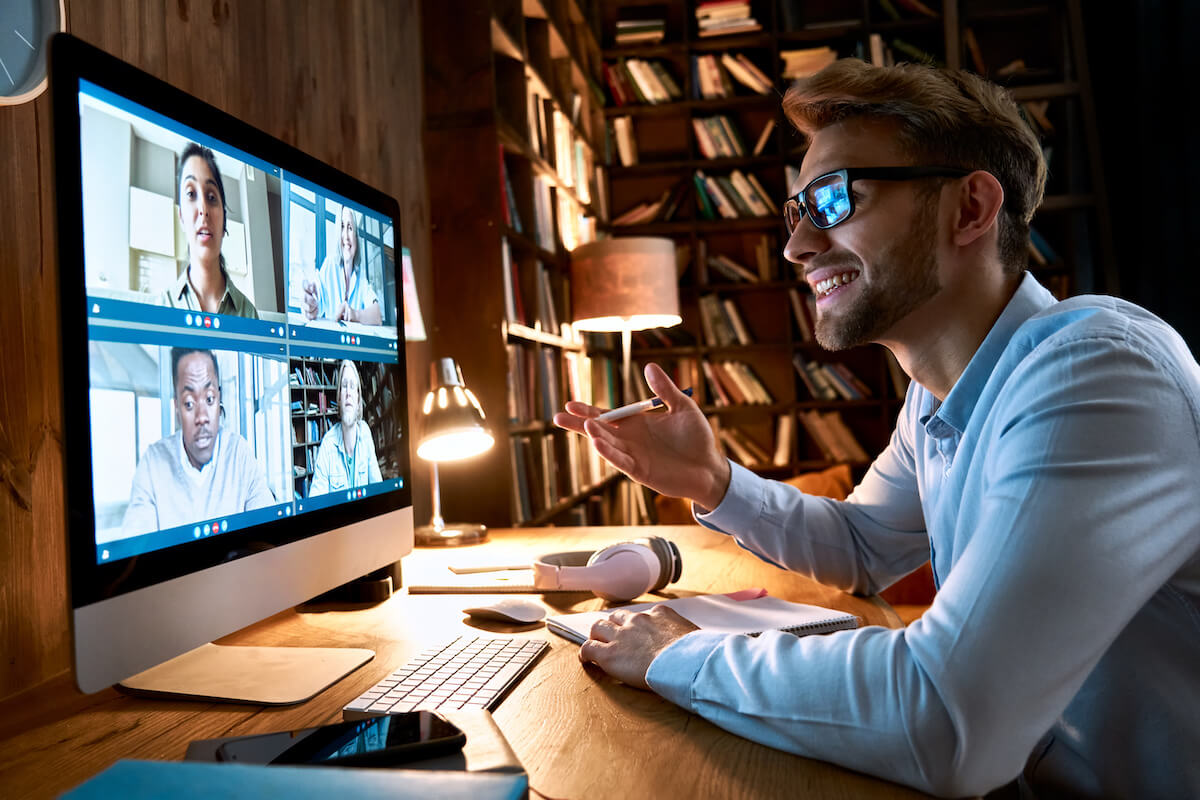 While more Zoom calls may be the last thing you feel like doing as a remote worker, taking time to chat with your colleagues for 15 minutes a day could help to add some pep to your step if you're feeling isolated.
Swapping ideas and inspiration with your co-workers will help you get the creative juices flowing, but it will also boost your productivity by providing a much-needed mental break during the workday.
4. Set Short-Term and Long-Term Goals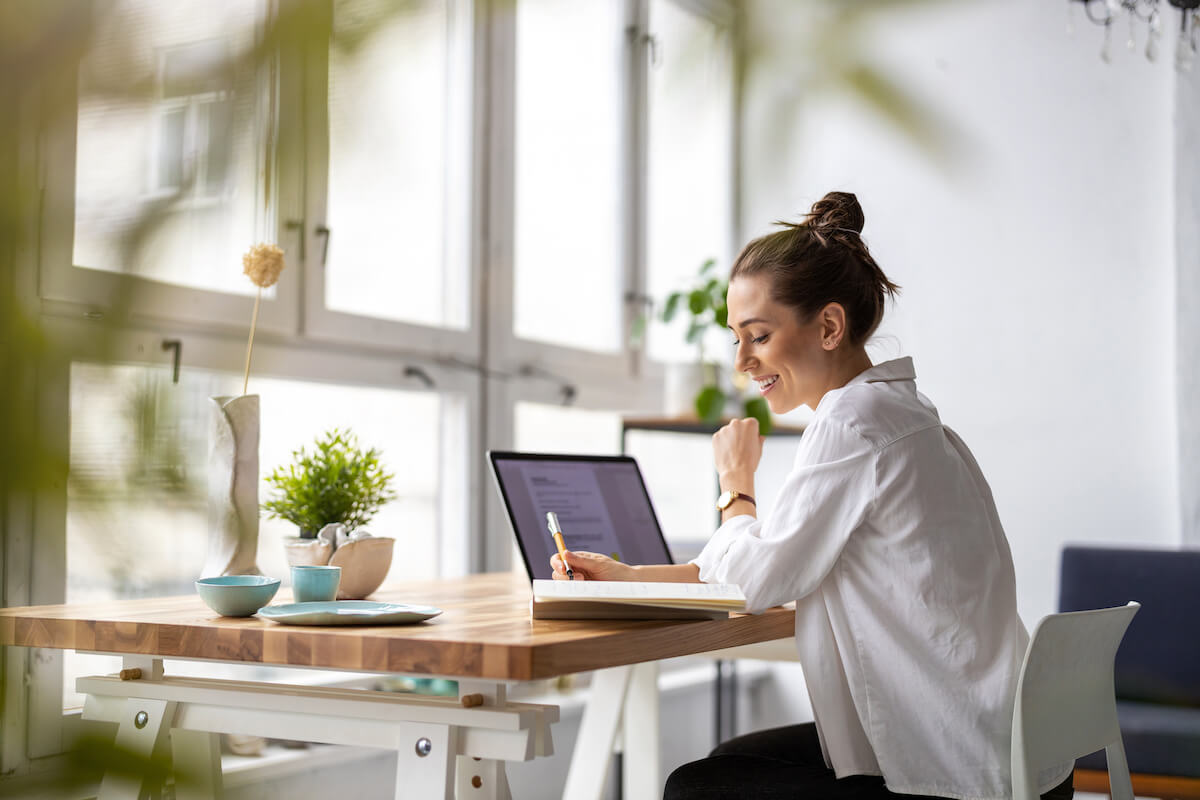 It can be difficult to feel motivated when we don't know what we're working towards, or even why we're working, beyond a regular paycheck.
Take some time to jot down some short-term and long-term career goals that will give you something to look forward to in the future, and tell yourself that once you reach your goals, you'll reward yourself with a massage, clothes or whatever else you have your eye on.
5. Create a Work Schedule to Stay Motivated While Working From Home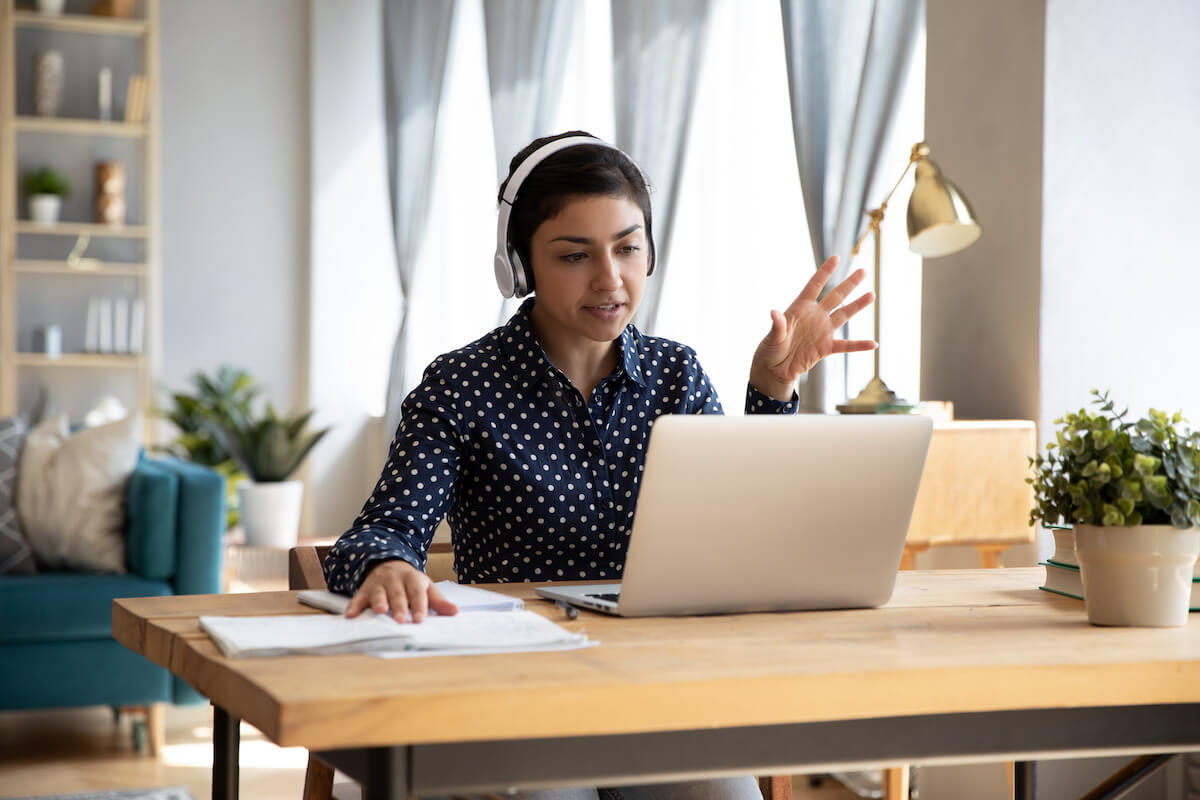 When working remotely, it can be easy to fall into thinking that all hours are working hours. However, without clear deadlines or boundaries in place, you may be more likely to procrastinate.
Try booking a workout session at a specific time or setting a timer on your phone that will help you stay on track and get your work done by a certain hour. That way, you'll feel more motivated to be productive during work hours and shut off completely during off-hours.