The relationship between public health and architecture is more closely linked than you might think. Health crises of the past like tuberculosis during the industrial revolution and the 1918 flu pandemic acted as catalysts for many common design features we take for granted today like the use of white tiles, materials that were considered more sanitary like linoleum, and even closets — a more hygienic option than large armoires.
As the ripple effects of the COVID-19 pandemic cascade into the near and distant future, many people are wondering how it will affect the conventional office space as we know it from pre-COVID times. In 2016, only 4 per cent of Canadian employees between the ages of 15 and 69 spent the majority of their working hours at home, but by the beginning of 2021, that number had grown to 32 per cent due to social distancing restrictions. And many employees don't want to go back to the office. We've heard reports of Google employees threatening to quit if they can't work remotely.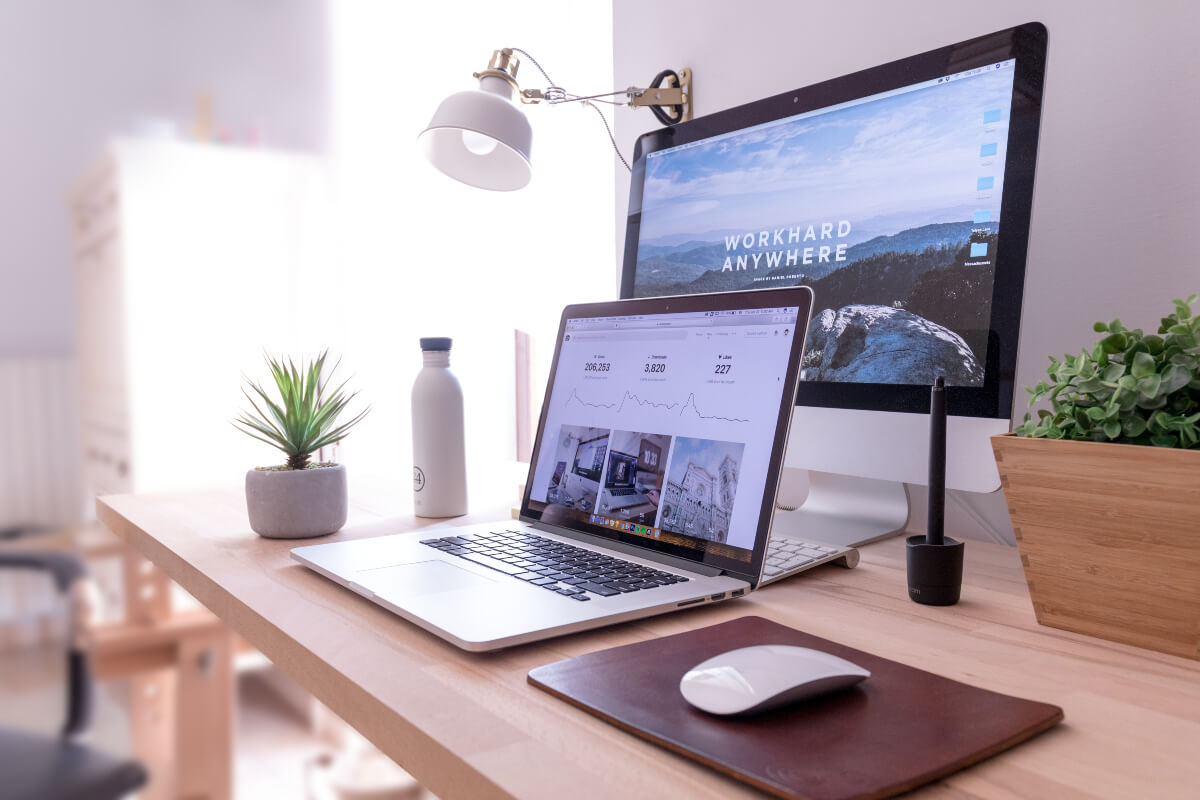 Your Office Could Replace Cubicles With Flexible Workstations
With all this working from home, many business leaders are seeing the advantages of doing away with the conventional office space in favour of full-time remote work. Shopify now describes itself as "digital by default" company and says that its employees can work from anywhere. 
The company still holds offices in Ottawa and Toronto, but the newly designed spaces will look a little different than the average pre-pandemic layout with more open space for collaboration and flexible workstations rather than a specific cubicle dedicated to each employee.
Major Shifts in Office Design on the Horizon After COVID-19
Designers and architects who work on commercial office spaces have been seeing shifts in their clients' needs since the COVID-19 pandemic hit. Dmytriy Pereklita, President of dkstudio architects, which has offices in Toronto, Vancouver and Hong Kong, has designed office spaces for several major companies including Louis Vuitton and Google. He says he believes many typical office design features will be challenged by the pandemic, and we may continue to see changes unfold over the coming years.
"I can definitely see some major shifts in office design coming," he says. "For instance, for the past 20 or so years there's been this theme of the democratization of the office, where everyone from the intern to the CEO is sitting together in one open space. I think that notion is going to be challenged because of the need for physical distancing. Everything is going to be redefined in terms of public workspaces and office sharing concepts."
Is the Office "Dead" or a Relic of the Past?
Pereklita says there will likely be more of a shift towards hoteling stations rather than traditional desk spaces so employees can book time at a workstation if they choose to come into the office. While some have declared the office as "dead" or a relic of the past, Pereklita believes it will continue to be an essential element of the working world.
"I think offices will change radically but there's still a need for socialization at work and you can't put a price on that," he says. "Companies like Google have had this figured out from the beginning. The most important spaces for them were non-focal points like hallways, corridors and staircases where you might bump into a fellow employee by chance and spark these non-linear, creative conversations and ideas."
New Office Spaces To Have a Hybrid-Working Structure Due to COVID-19
Nicole Bodolai, a client services rep at business interiors group Sensyst, says most of the companies they're working with on new office spaces are looking for a hybrid-working structure so they can continue allowing employees to work from home a few days a week while encouraging regular team gatherings and in-person collaborative meetings.
"A lot of offices have said it'll never be as it was because they've invested so much into working from home and the staff like it, but a lot of offices we're doing now are hybrid offices," she says. "We're essentially taking offices now and eliminating half the workspaces and adding more meeting rooms, lounges and lunchrooms to allow staff to come in and meet and collaborate if they choose."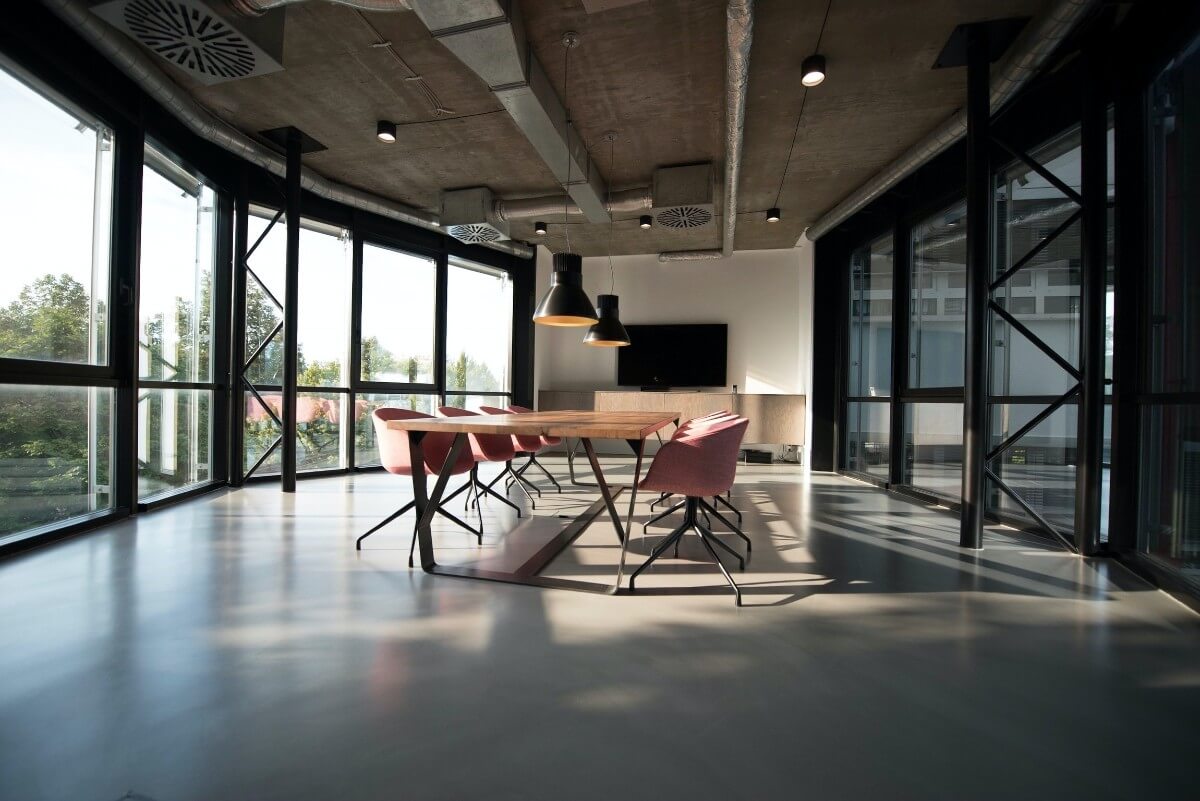 COVID-19 Inspires Office Features That Make It Easier to Sanitize 
Aside from the overall structure and architectural design of offices, many businesses are also implementing new features that will make it easier to keep the space as clean and sanitary as possible.
"Another big item we're seeing more is that businesses are doing away with coat closets, and we've had requests for individual wardrobe cabinets or lockers so employees don't have to put their personal items with their co-workers' items," Bodolai says. "We also really have to consider all the materials going into an office, so we're going to be seeing more laminate because it can be wiped down and cleaned more frequently and it won't disintegrate."
Given the multitude of mental and physical health repercussions of the pandemic, wellness is also high on the list of priorities for employers. Many companies are implementing amenities like meditation rooms or in Twitter's case, dedicated sleep pods staff can book for a quick power nap.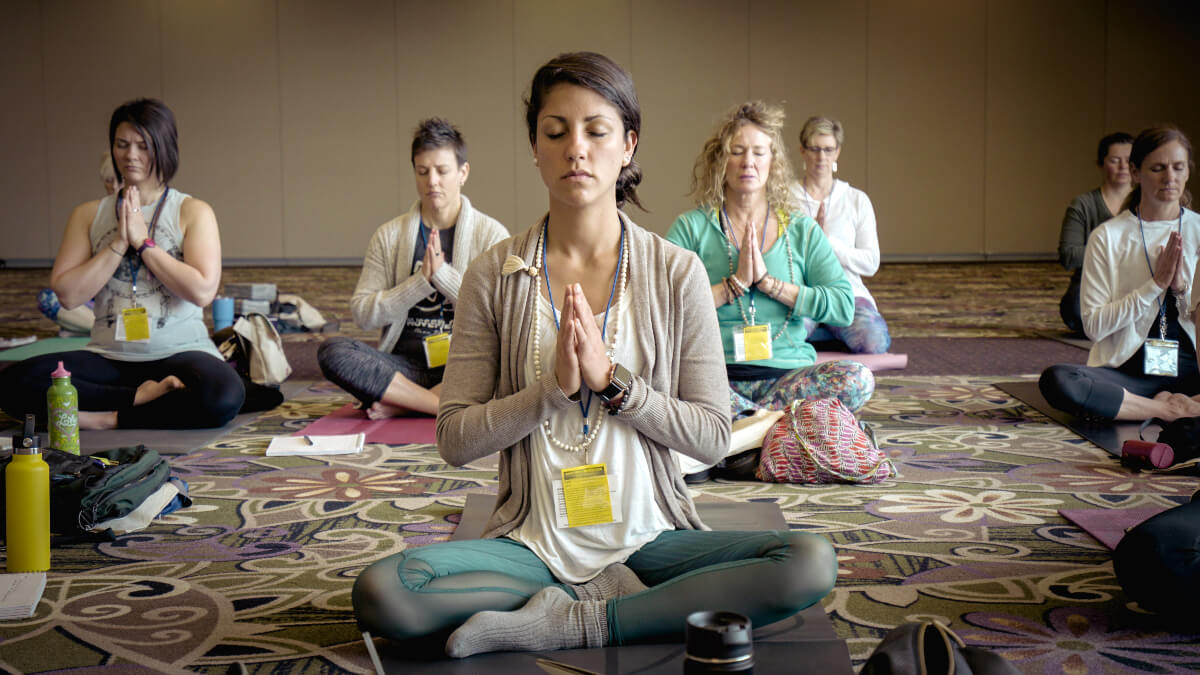 Face-to-Face Conversations Still Have 'High Currency'
Overall, while the COVID-19 pandemic has undoubtedly accelerated the jump from a traditional five-day work week in the office towards a more remote approach, most employers will retain a physical space to encourage team building and in-person brainstorming sessions once restrictions are lifted. Not to mention, even if you've redesigned your work-from-home space, you might still miss the office culture and water cooler talk.
"We're all very comfortable working from home but I think to a large degree, a face-to-face conversation is a way higher currency than the comfort of working from home every single day," Pereklita says.