Home is where the heart is. But, of late, it's also the location of the office, the gym, your favourite restaurant and sometimes even the classroom. You're not alone if you're ready to give your surroundings an update. Through a survey conducted by TD Bank, House & Home magazine learned that more than a third of Canadians have big home renovations or repairs on the books for this year. Is your home part of the statistic? Read on for five 2021 home renovation trends that will transform the spaces around you.
Customized home offices
The home office space, often overlooked in the pre-pandemic days, is now an ever-important aspect of our lives, so why not make it a place you want to settle into for eight hours at a time? Whether it's a dedicated room or a tiny nook, a beautiful, considered and functional workspace will help you strike the right balance between work life and home life.
If your HQ exists in what used to be the guest bedroom, move the bed out, move some plants in and give the walls a coat of paint in a trendy colour that'll make you stand out on video meetings.
If your 9 to 5 occurs in a more open space, level up your organization game with space-saving storage solutions such as pretty, gold-toned document baskets, clear acrylic drawer organizers and reduce paper clutter with digital planners, web-based calendars and to-do list apps.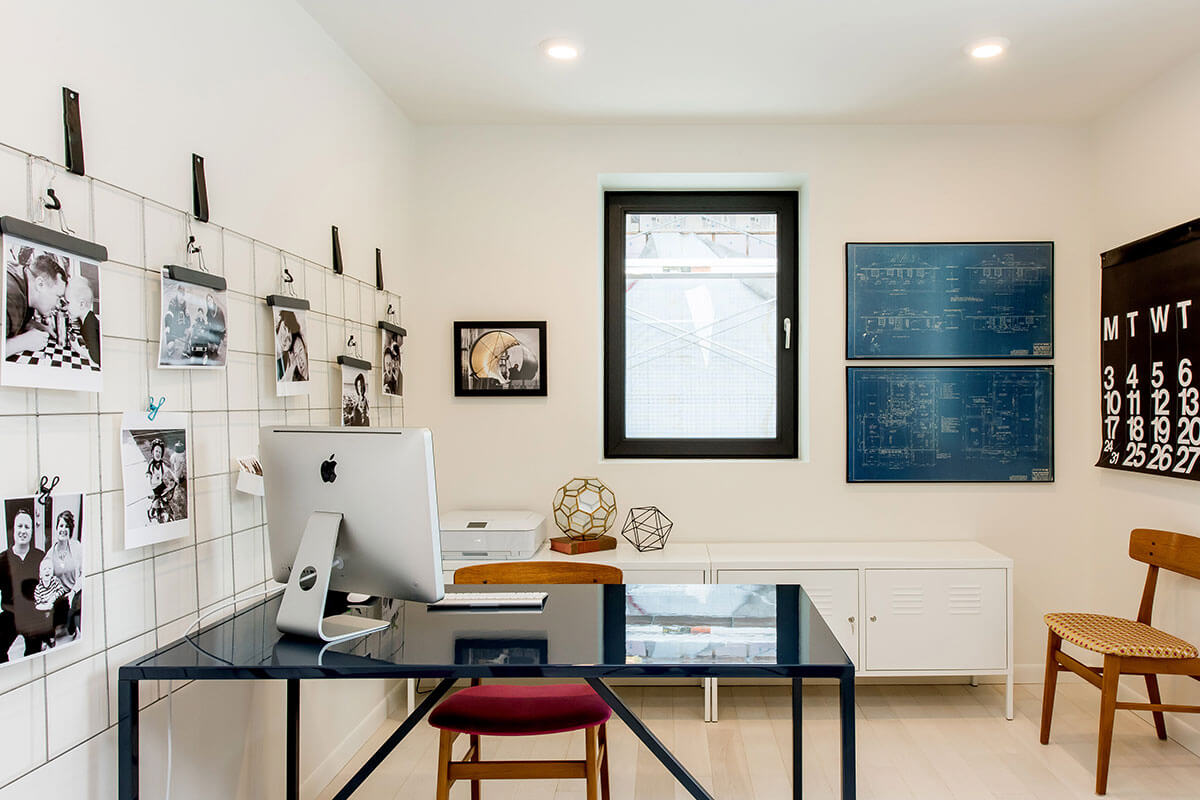 ---
Wallpaper – make it part of your 2021 home renovation trends
With bold geometric patterns, flirty florals and out-of-the-box artwork, wallpaper is back, and it's better than ever. While we may have been hesitant in the past to make the commitment, the wallpaper styles, colours and trends of 2021 are impossible to resist and make it easy to transform a space with just the right amount of soft subtlety or punchy impact.
In a smaller space, such as a powder room, go bold with patterns and colours that might be overpowering in other areas of the home. Or, if you're in love with a certain bold design, give it a try on an accent wall.
If you're not quite ready for the full wallpaper experience, try temporary wall decals. Experiment with huge peonies, full-wall patterns or a floor-to-ceiling watercolour motif, sans fear. Decals are also a great option for those who rent or sublet their space, or for people who regularly crave change.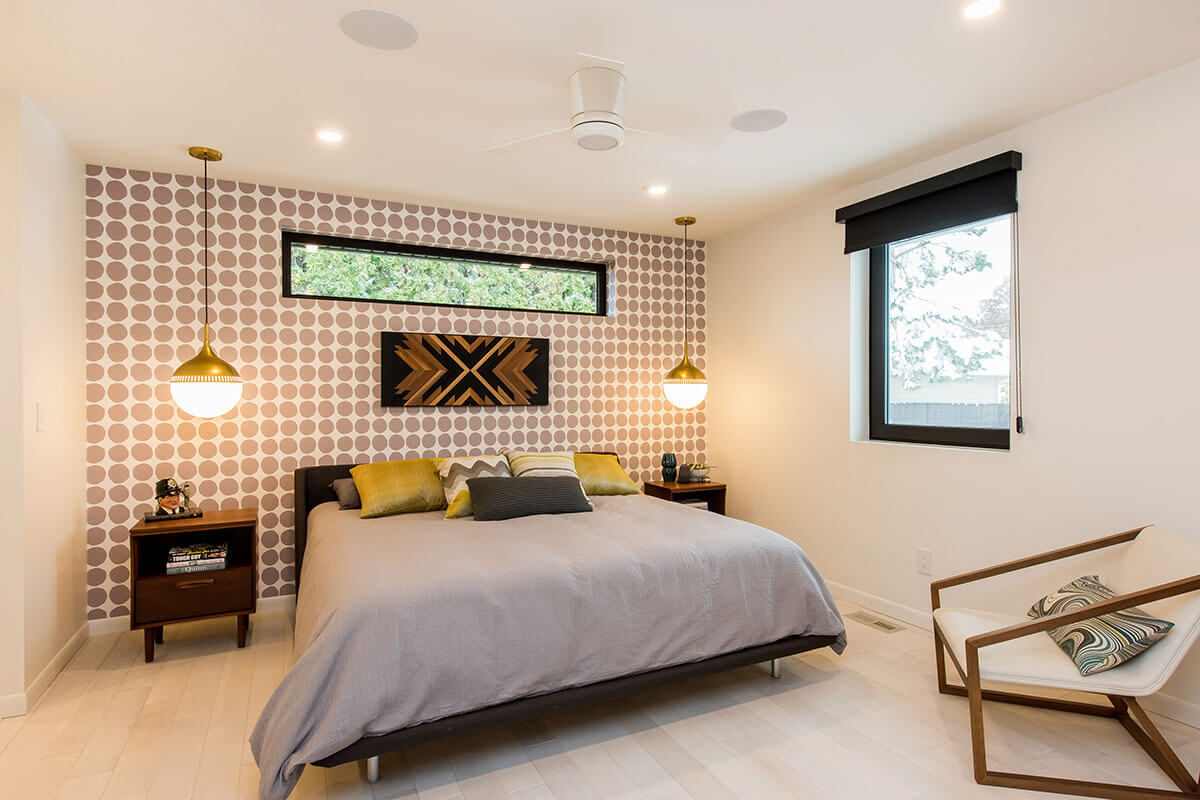 ---
Natural materials
Bring new energy into your space with unique stone, crisp marble, rich wood tones and lush plant life. Give your home a lift with items from the natural world. Not only will the addition of earthy elements bring a grounding warmth to your space, but you'll also experience an improvement in your own wellness — did you know that simply being around nature can lower blood pressure, reduce stress and make you more productive?
Whether you display your collection of crystals, subscribe to a plant delivery service or outfit your kitchen with timeless quartz countertops, this renovation trend will bring the outside world in, along with all its beautiful, healthy benefits.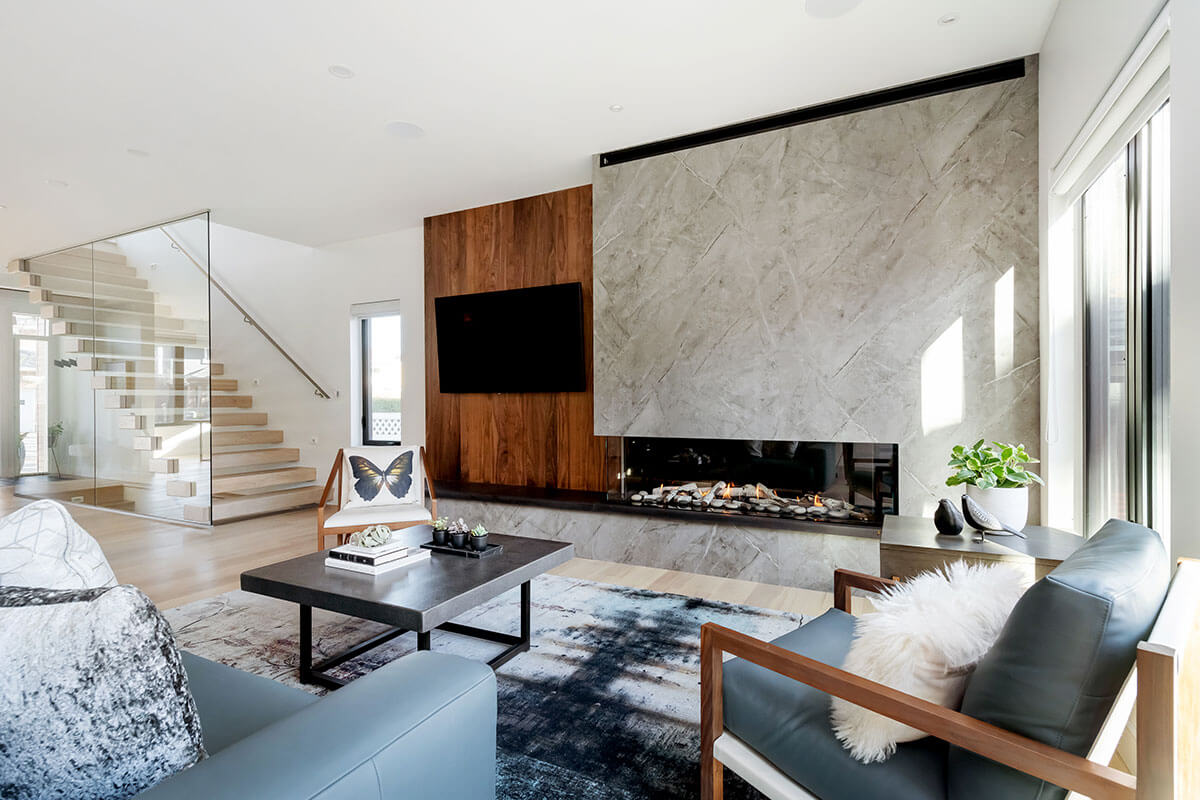 ---
Warm neutrals – popular 2021 home renovation trends
The stark whites and cold greys of the 2000s have given way to warmer neutral tones. Give your space the cozy treatment with bronzes, the beige-grey hybrid "greige" and terracotta hues to create the calming comfort we crave.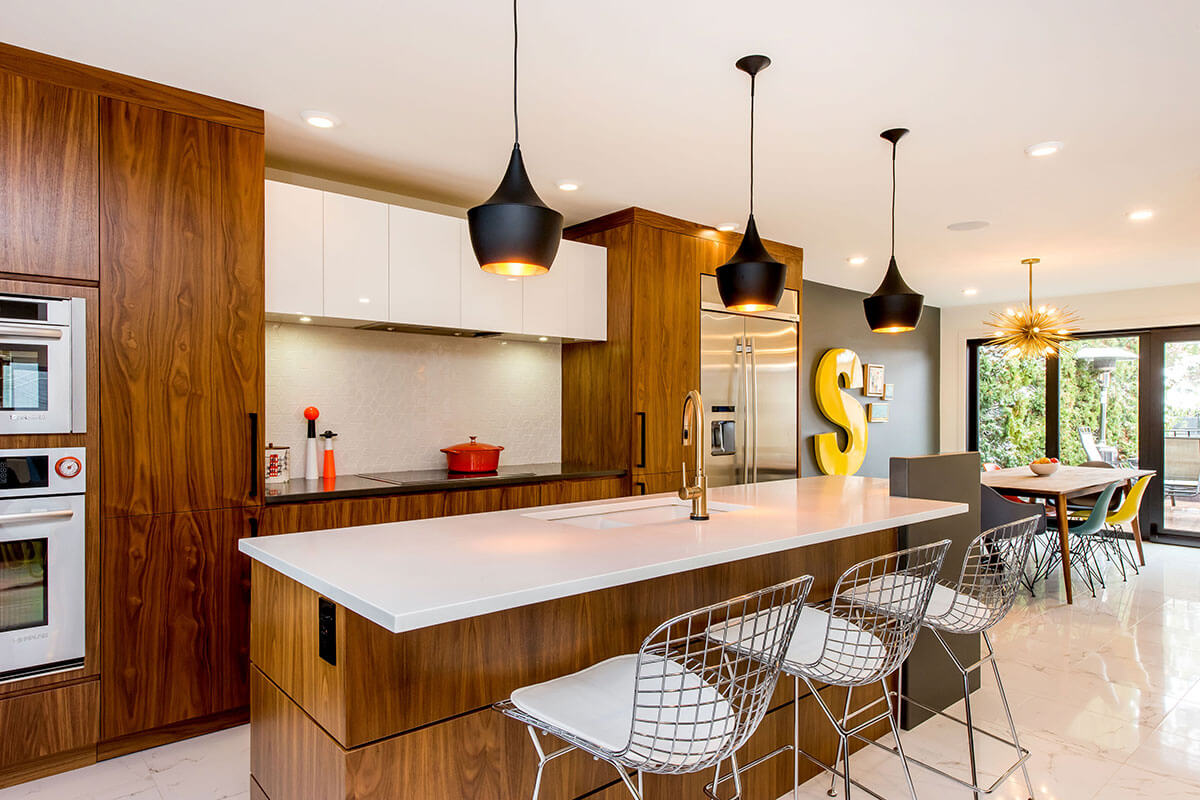 ---
Outdoor spaces
Who deserves an oasis? You deserve an oasis! With the increased time at home, retreat to your private own outdoor sanctuary for a safe way to stay connected to nature. An added bonus: when you create an outdoor living space, you increase the functional square footage of your living area.
Here are some "in" ways to get out: covered decks, outdoor kitchens, multi-season rooms, gazebos and pergolas. For the summer months, invest in a ceiling fan to move air around the space, and in the winter, add warmth with a fixed or portable heater. Add comfy seating, cushy rugs, snuggly blankets and side tables for snacks. Then, for ambiance, add an array of sustainable candles, some twinkly fairy lights, a fire table or a fire pit, and the ultimate outdoor getaway will literally be right in your own backyard.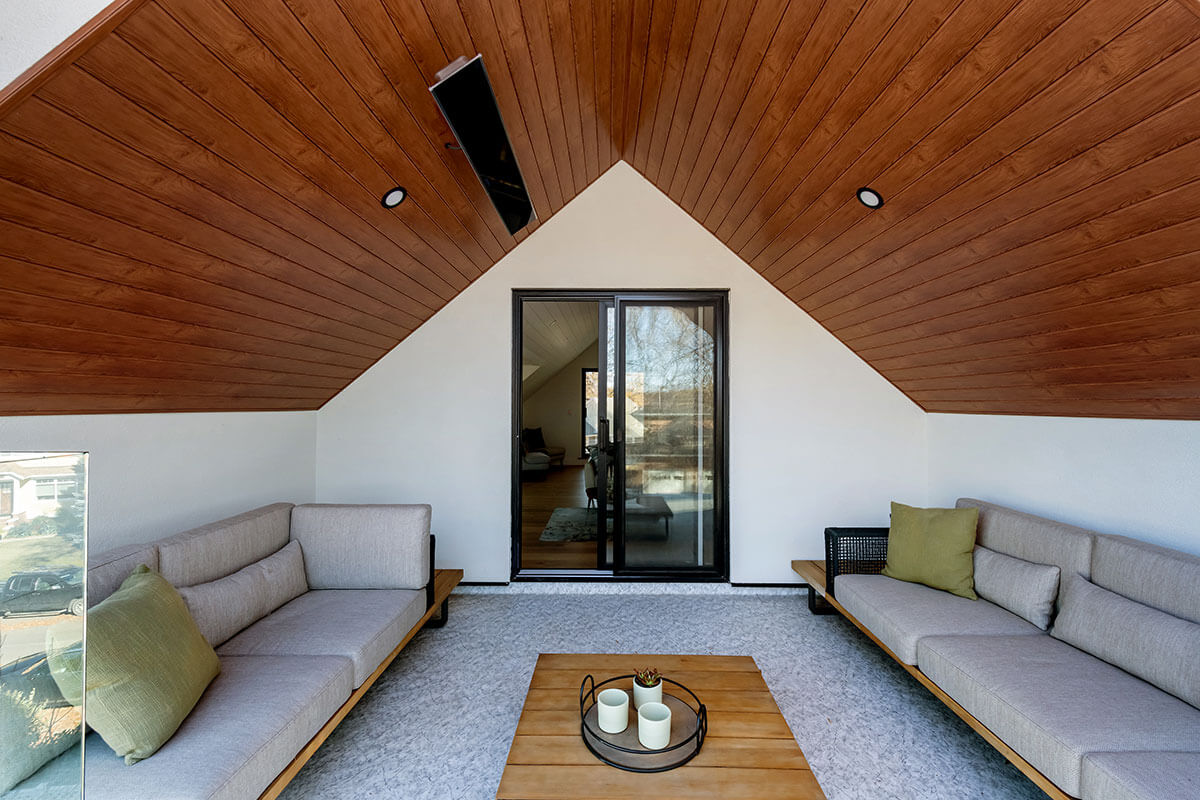 By The Toast Team in collaboration with Sheena Sinclair
All renovations by Bella Vista | Image Credits: Bella Vista