Functional, luxurious and client-focused — Strata Development brings its high level of commitment and integrity to home design and construction excellence in Saskatoon's residential market.
Professional Engineer Chris Popplewell is the founder and president of Strata Development. Charismatic and energetic, Chris started the company 11 years ago as a commercial construction business.
Passion leads to great results
"As a partner in a consulting firm and a first-time office tenant, we managed our own leaseholds. After completing renovations, we were approached by another consulting firm that had seen our space and asked if we would like to manage their renovation project. Upon completion of that project, their landlord asked us to do some work for him and some of his other tenants. It quickly became evident that our clients appreciated our thorough approach to construction management and our cost control processes," says Chris.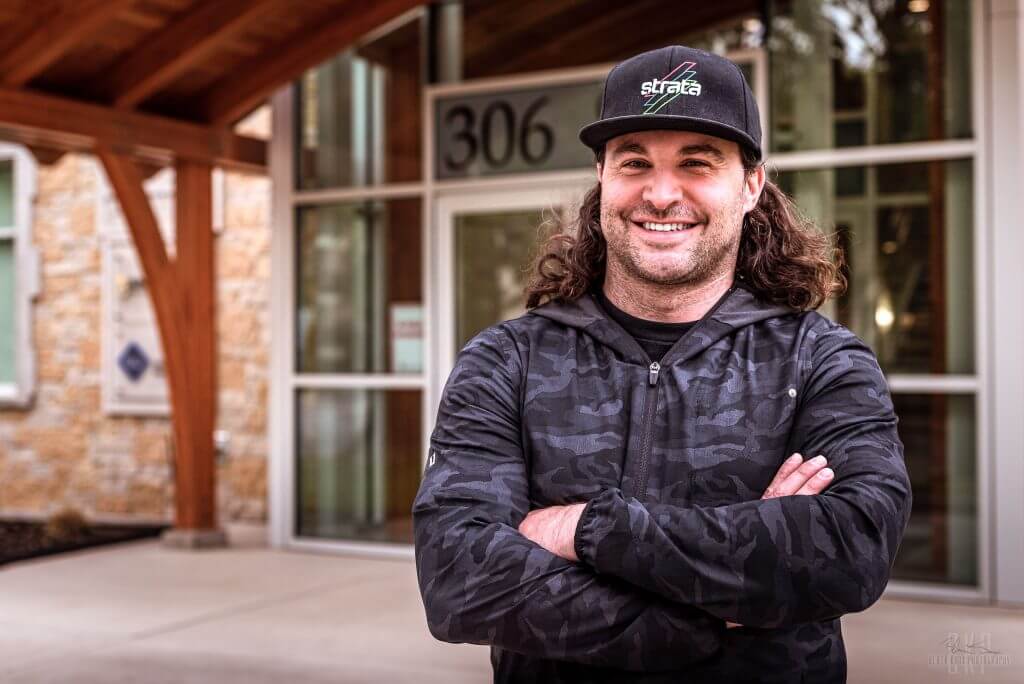 Strata was created in 2009 and rapidly grew to 32 employees in under three years. In 2015, Strata started custom residential projects that now make up about 15 to 20 percent of its business.
Mavrik Home Builders design and construction
In spring 2020, Strata rebranded the residential arm of its business as Mavrick Home Builders. The goal with the spin-off company is to build brand awareness and to create organic growth in the premium residential market under the new Mavrick name. The online and social media launch for Mavrick Home Builders will take place during summer 2020.
"If you describe someone as a maverick, you mean that they are unconventional and independent, and they don't think or behave in the same way as other people. The power of their spirit and the endeavour is what makes a maverick special," says Chris.
Born and raised in Saskatoon, Chris earned a mechanical engineering degree from the University of Saskatchewan in 2004. During his university program, he moved "next door" to Alberta to work in the oil and gas industry, but missed his home province. "I wanted to stay close to my family and I also grew up wanting a family cabin and, in terms of cost and the driving hours to get there, it was just not easily achievable in Calgary with the current cost of living."
Interestingly, while living in Calgary his roommates were a framer, a mason and an electrician. Compared to his desk job at the time, Chris admired their active lives and the ability to build something tangible. "My mother's family are farmers, and my father and his brothers were successful entrepreneurs in the city. Consulting from a downtown Calgary office just wasn't a fit. I have an engineering degree, but I'm an entrepreneur and a builder at heart."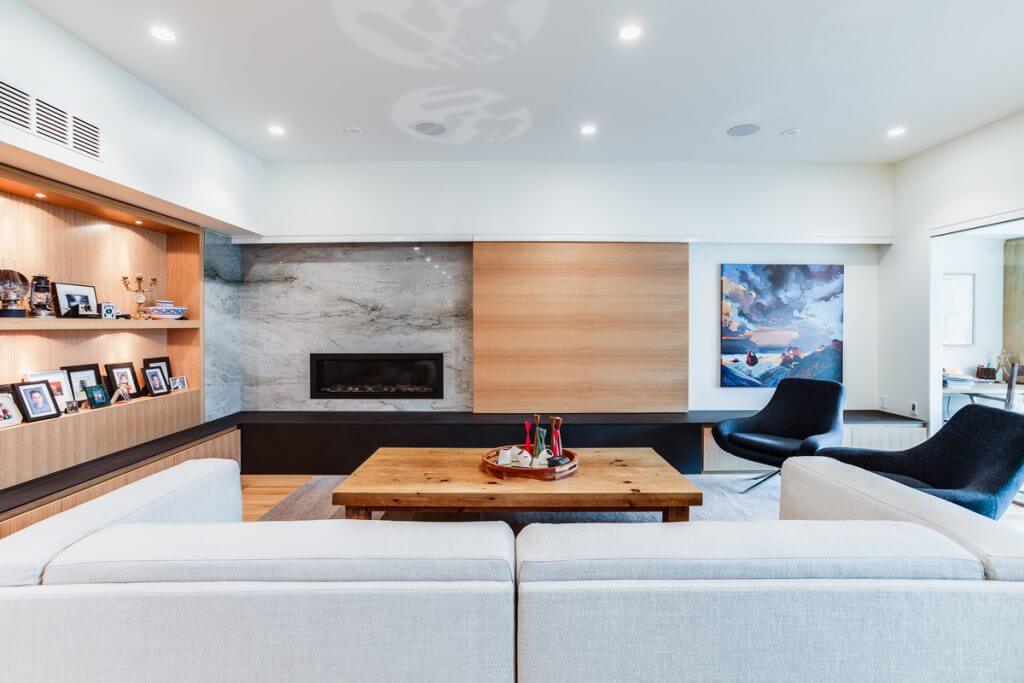 How did Strata branch into custom residential construction? One of Strata's interior designers asked Chris why he continually "said no" to residential opportunities when past commercial clients (and architects) were asking Strata to look at their custom home projects. The designer encouraged Chris, explaining that when he worked in Vancouver, custom builders in BC had many commonalties with Strata's approach to commercial design-build projects.
Specializing in custom home design projects
"After a fact-finding trip to Vancouver to meet with some BC-based luxury homebuilders, we returned to Saskatoon with an understanding that it would be possible to approach our custom residential projects with the same management methods — and the same spirit of collaboration — as our commercial projects."
Today, Strata's residential focus includes the re-invention aspect of infills and home renovations. Saskatoon homeowners can continue their lifestyle in their current neighbourhood and love the renewed space that Strata creates inside an existing home. Or, homeowners can build a brand new home on their current property.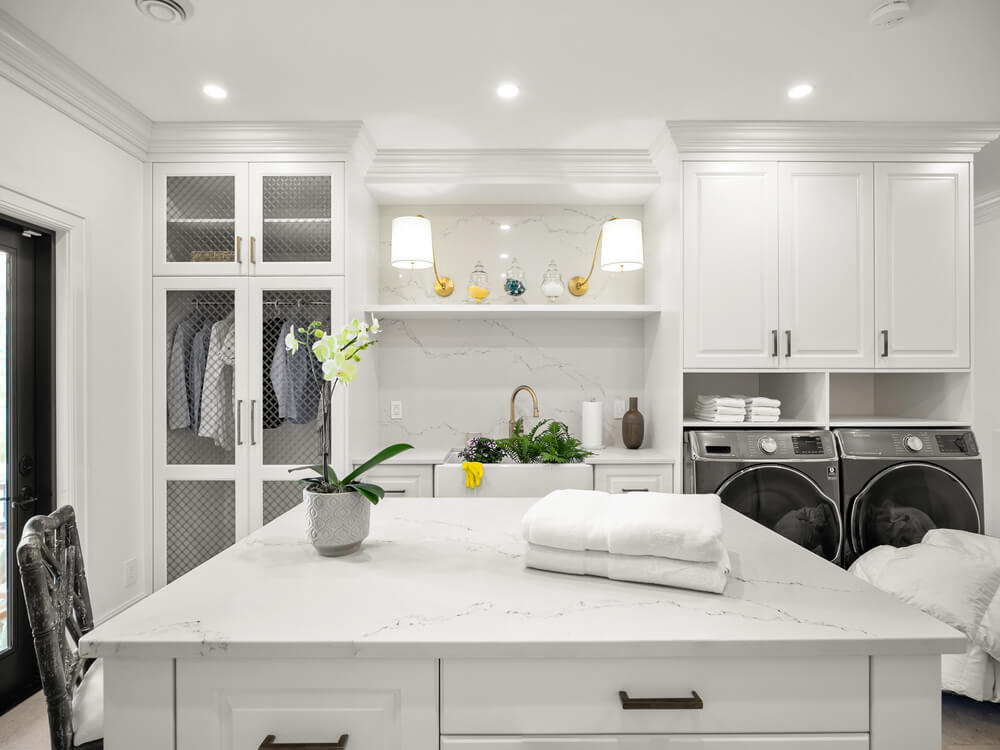 Word of mouth has played a huge part in Strata's success, both as a residential and commercial builder. Chris points out that "a lot of people come to visit the places that Strata has worked on, whether that's doctors' offices, a law firm, a gym, a restaurant or a retail space. This gives us lots of exposure and creates familiarity with our work."
Noteworthy Strata Development construction projects
What Strata projects is Chris most proud of? Commercially, his top three are the Nutrien WonderHub children's museum; Timber Pointe — a professional offices building in the City Park neighbourhood; and 701 Broadway Avenue which houses UNA pizza + wine, Bar Gusto, Freshii, 7shifts corporate office and a coworking space. "It's difficult to name just one favourite residential project because, through the journey, we get to know each homeowner and the unique things they appreciate in their own homes."
According to Chris, 329 Saskatchewan Crescent West and 926 University Drive were both major renovations that had "a wonderful transformation of the spaces." In particular, the Saskatchewan Crescent project recently received three awards from the Saskatoon & Region Home Builders' Association. Of the various new builds that Strata has completed, 826 Colony Street was the first new build where Strata was involved right from the very beginning, so it stands out.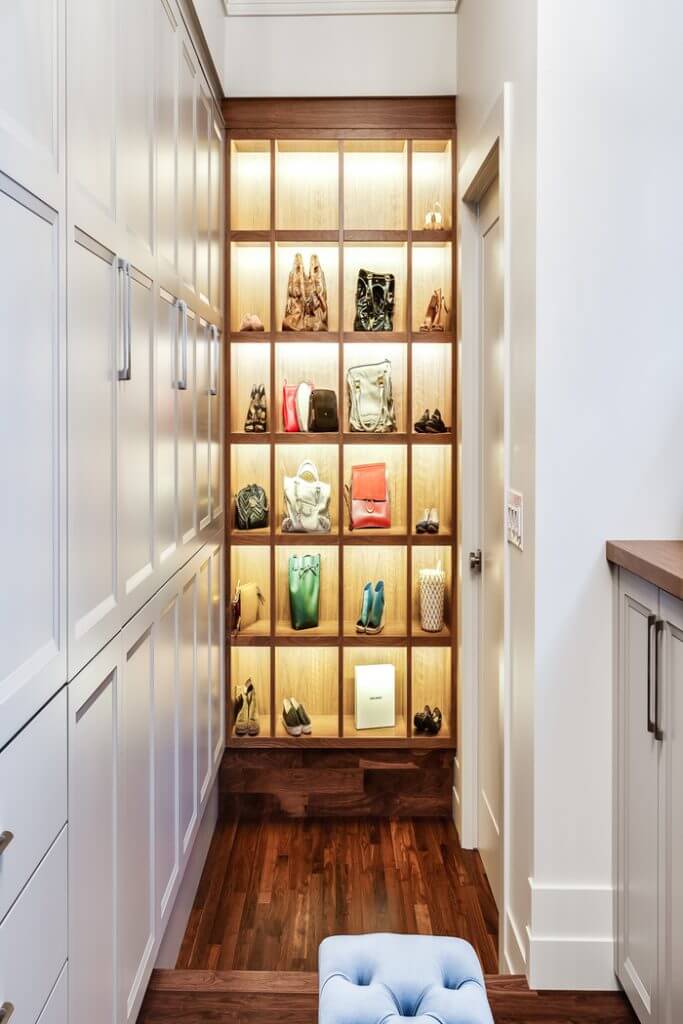 A unique and creative home design team
Chris describes Strata's in-house design studio and construction management team as "a dynamic duo with a proven record of working seamlessly and efficiently together. Commercially and residentially, our team is known for being very unique and creative. We aren't stuck to a specific style where our work is easily recognizable. We strive to adapt to each client's specific wants and needs so that we create something truly custom. Strata is also known for our professional communication, the quality of our work and standing behind it."
Strata's own office space is open, collaborative and aspirational in its design. "We always encourage prospective clients to come in and to meet with us. We want everyone to know how passionate Strata is about residential projects and to celebrate the great residential clients we've worked with. We pride ourselves on being friendly and approachable," concludes Chris.