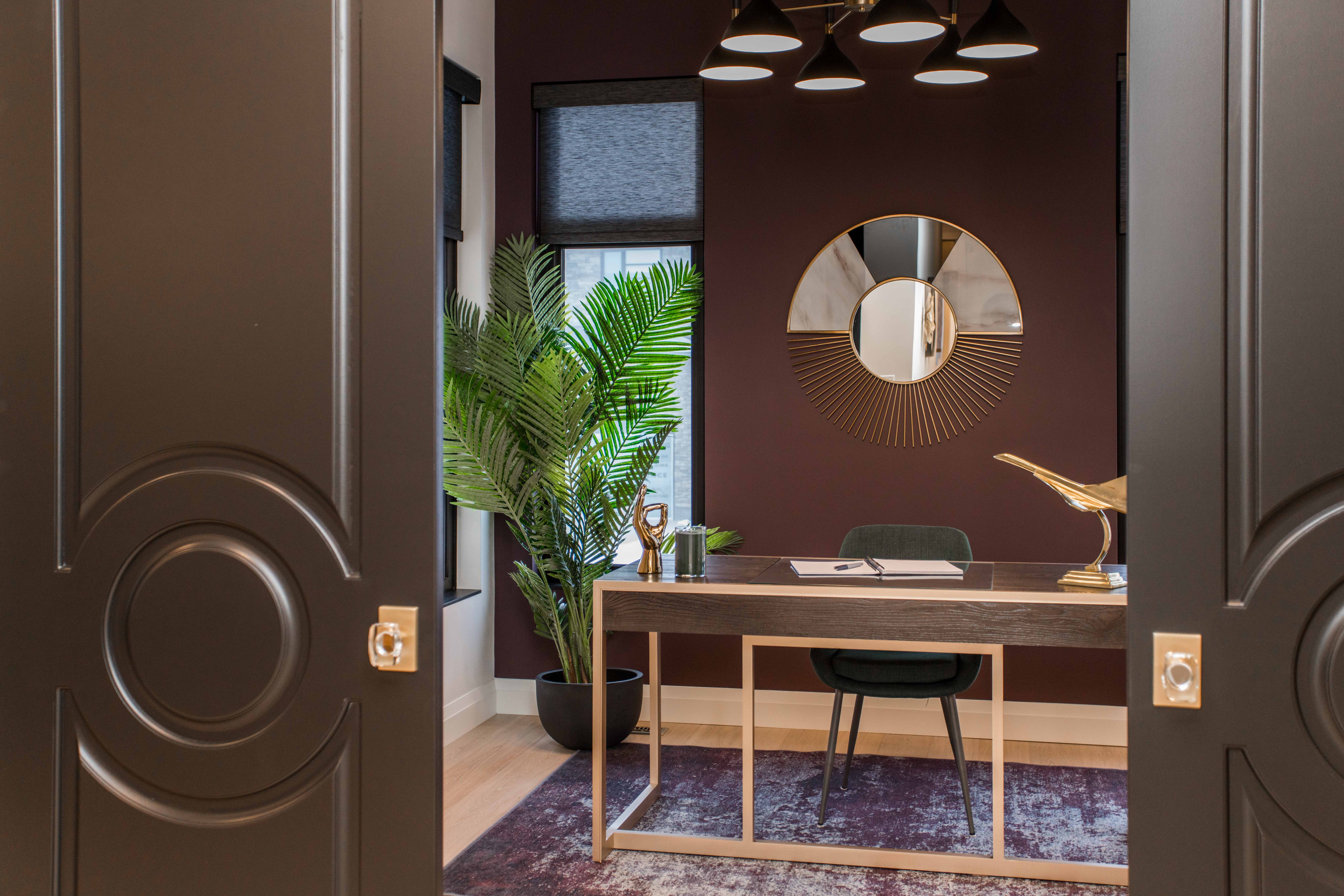 tips for home office design
By Holli Appelquist
There used to be a clearer definition between work and home life. Over the past few months, COVID-19 has turned all that upside down. Many of us are now working from home while also trying to be our children's teachers, dance and music instructors while also managing increased levels of stress and social isolation. It feels like chaos most of the time! 
Just yesterday, I stopped into a friend/colleague's home to pick something up. At the best of times, she is a busy mother of four, school-aged children and runs her own company. Now, post COVID-19, she was feeding one child, helping another with a homework question, and on hold with a courier company to schedule a pick up! (and that was just during the five minutes I stood on her doorstep! Talk about multi-tasking!) 
If you're sick of looking at the same four walls day in and day out, here are a few tips to rejuvenate your home work space.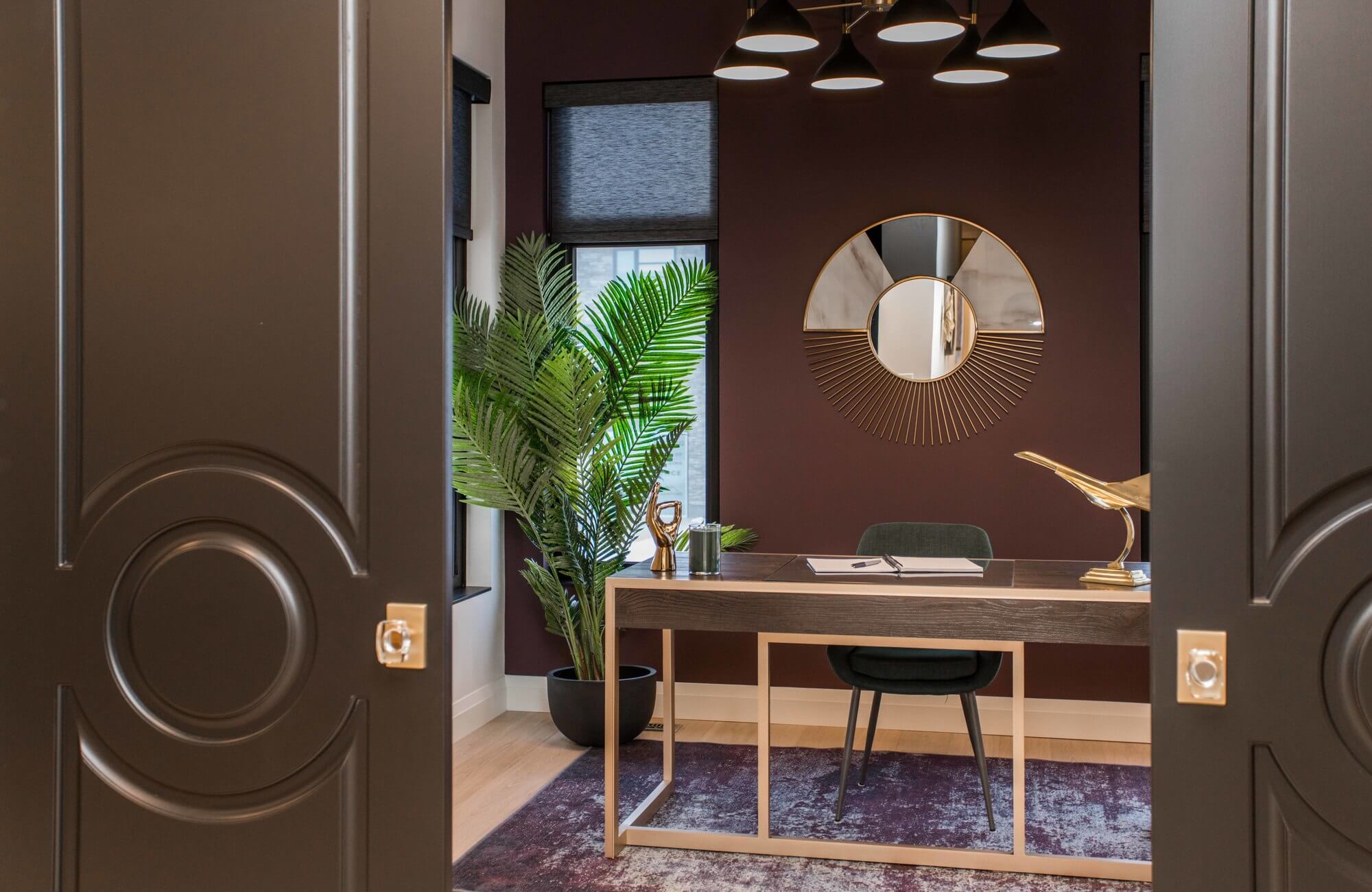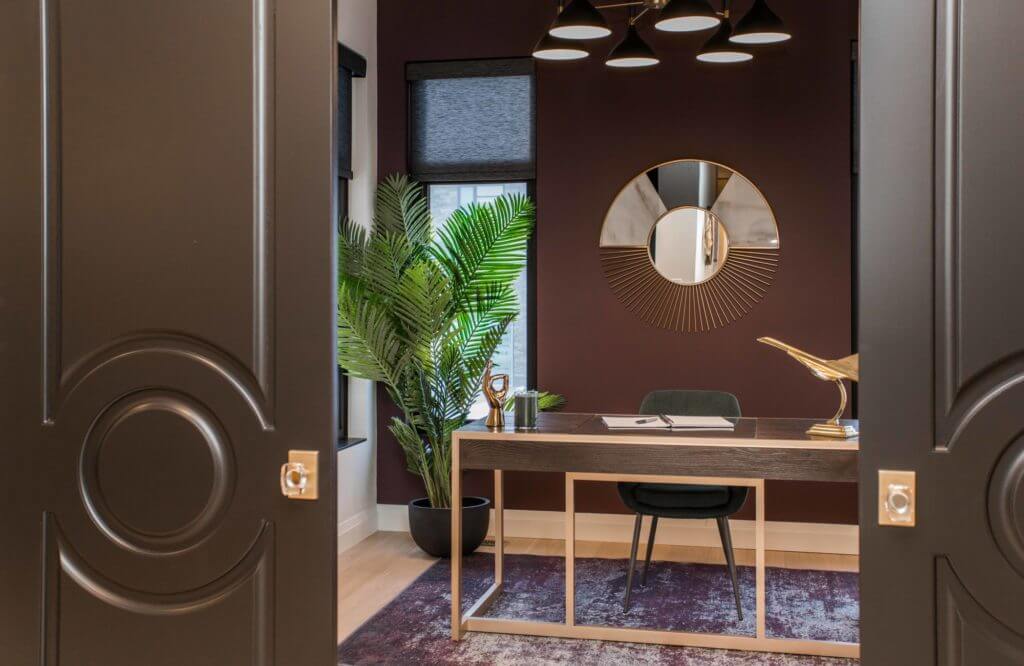 5 Tips to Create a Functional & Beautiful Home Office Space:   
Find a Great Location: Consider privacy and traffic flow around your work space. Find a space that is far enough away from your family to give you privacy while being close enough to hear the action and intervene when (not if) things get crazy with the kids.  While it might be easier to find a unicorn over a rainbow, think outside the box. Perhaps you could empty out a rarely used closet in a spare room and set up a desk inside the closet, or think about using the corner of a heated garage, or transforming a rarely used space under the stairs? (photo of work station inside closet here?)
Bright Ideas: Access to natural light, as well as good general light and task lighting are important to your mental health and creating an enjoyable work day experience. Nobody wants to spend eight hours a day (or longer) in a space with dim lighting or a lack of natural light! Be sure your space is well lit, and add a desk lamp to avoid eye strain or headaches.  (contemporary desk & chair beside window with pendant light and/or desk light here?)
Address Technology: Technology has become our lifeline to the outside world, but the cords and wires associated with it are our enemies! Make an effort to disguise cords using adhesive cable clips (mounted onto the edge of your desk countertop), fabric cord covers, u- shaped channels or conduit to create an organized, neat appearance. Using basic binder clips is a budget-friendly solution to managing unsightly cords; simply attach the binder clips onto your desk counter and store cords in their arms. (insert photos of binder clip storage on counter here?)
Storage: If your home office is a small space, think of storage both horizontally and vertically. Traditionally, we store items horizontally inside cabinets or on shelves, but items can also be stacked vertically. Stacking cubbies or containers, baskets or carts can help you maximize the height available. (photo of vertical bookcase for storage here?
Function Must Meet Style: Your mental health and wellbeing is important. Creating a home-based work space that reflects your personal style and taste preferences will provide you with daily inspiration so you can step into your zone of genius at work! Re-paint your office space in an optimistic colour or add wallpaper to create a feature wall.  Paint and wallpaper are budget-friendly ways to add instant personality and provide inspiration for daily tasks. Wallpaper adds pattern, texture, sheen and colour. Many times, finding the right wallpaper is the beginning point for the design of your entire space. The possibilities are endless! (photos of various wallpaper samples here, layered one over another here? – see below)
While the lines between home and work lives blur during the COVID-19 crisis, a well-organized and cheerful workspace that reflects your style and personality goes a long way to maintaining mental health and wellness.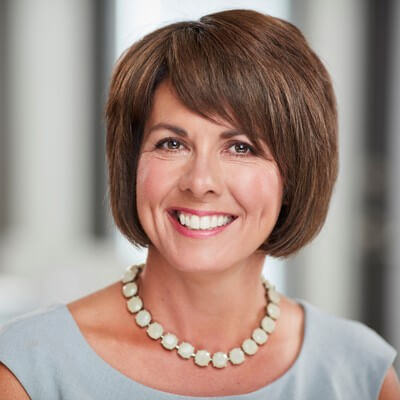 Holli Appelquist is an accomplished Interior Decorator and owner of Appelquist Interior Design Inc., a full service design firm in Regina. She specializes in renovation planning and redesign of existing spaces, as well as new home construction. Contact her at 306.585.9219 or deborah@applequistinteriordesign.ca. Appropriate social distancing measures in place.