With Design Expert Carli Rodger from Citizen Design Co.
Pre-pandemic, life was a lot more… out there. And not in a wild, outrageous way (though, who else gets tense when they see groups of people or handshakes on "olden days" TV?), but "out there" in a leaving-the-house way.
This past year has brought us back home, in every sense of the word. Not only are we literally in our houses more than ever, but we've also learned to refocus attention and energy on the most meaningful parts of life. We've decluttered and organized with The Home Edit, and we've scoured our grout with Instagram-viral Go Clean Co, and, overall, we've put a lot of love into the things that surround us when we're home.
That love extends to ourselves, too, when we transform everyday spaces into places that make us feel relaxed, happy and refreshed. At toast, we adore anything that promotes feelings of coziness and delight, so we've created this guide to help you put the finishing touches on your space — or treat yourself to an entire redesign — that will make you love coming home.
Finishing touches for the mudroom means beauty & function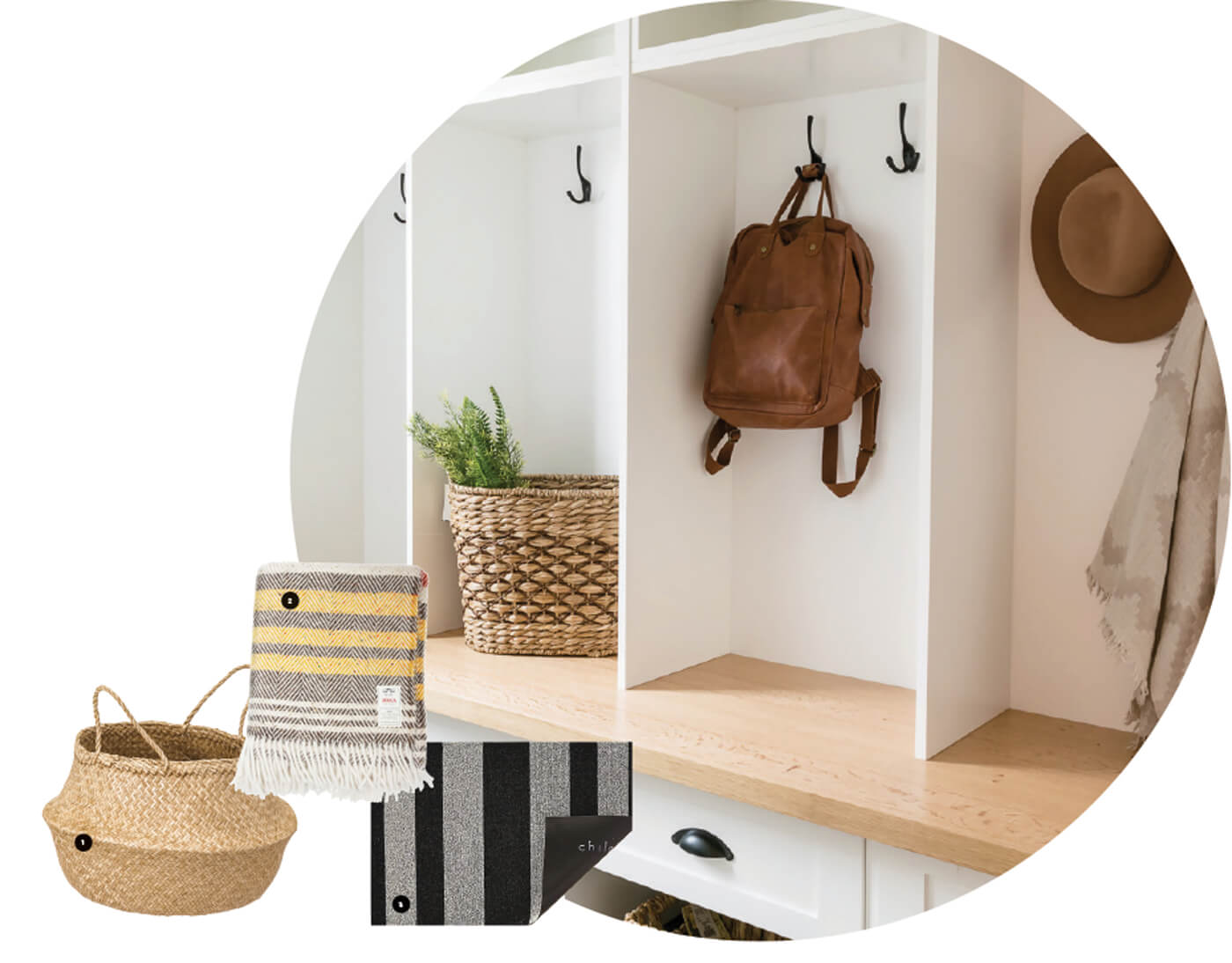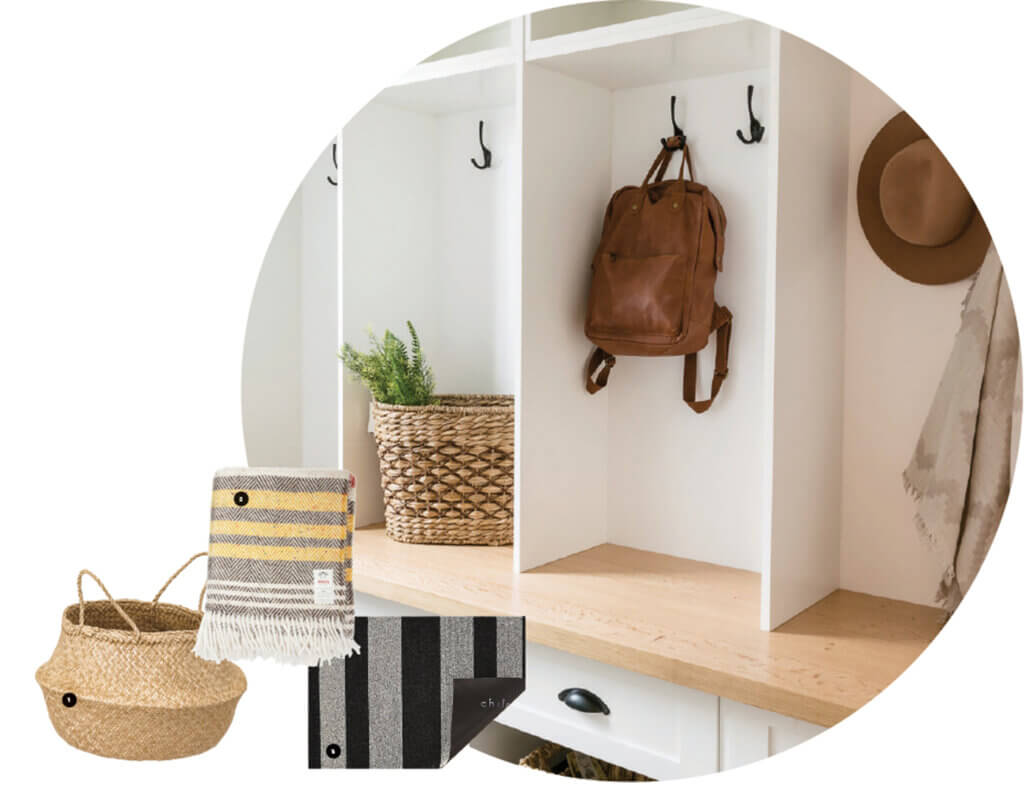 The mudroom: the ultimate catch-all space. Hide sports equipment in baskets, hang backpacks on hooks, stash robes and slippers nearby for a quick dip and keep an outdoor wrap ready for those nights around the fire. Add a cute bowl for keys, some accent pillows benches, and this functional space is now the entry to your oasis.
Toast loves these additions to make your mudroom functional and beautiful:
+A catch-all heart bowl from Citizen + Co
+Throw: Found at Anthology
+Basket from Ikea
+Bench
+Rug from Garden Architecture
Carli's Tips: Carli suggests using seasonal storage bins: one for summer (sunglasses, sunscreen, hats), and one for winter (toques, scarves, mittens) that are easily accessible and interchangeable with each season.
Cozy up the bedroom & bathroom to help you unwind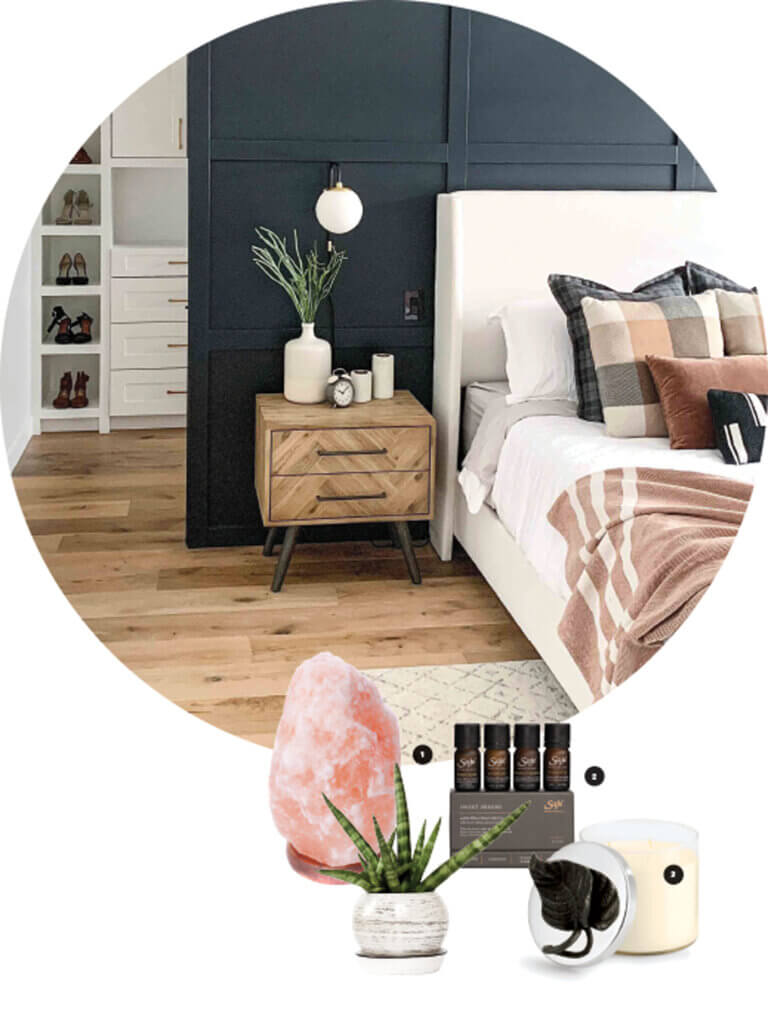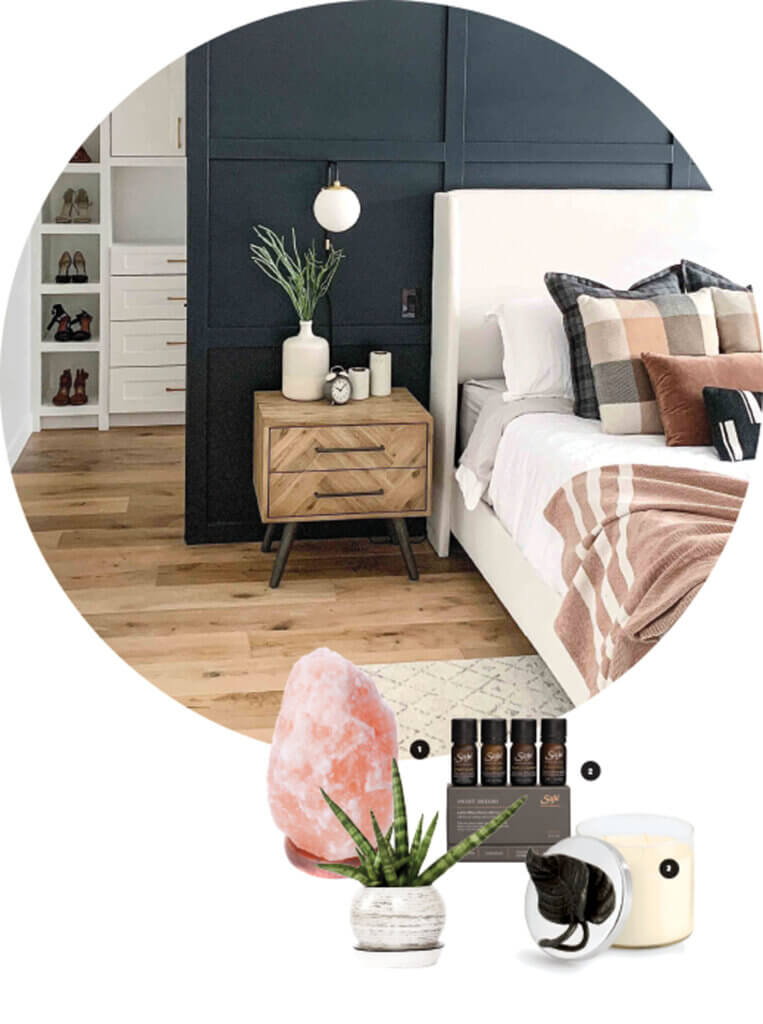 This is your sacred space. This is where you cleanse, rest, restore and unwind. Don't wait until you check into a hotel to enjoy luxuries like posh robes and plush slippers. Create your own hotel room with a few simple additions.
+Five-star bedding: The James Hotel is famous for their incredibly soft and buttery sheets. The microfibre collection is brushed and feels even softer than 800-thread-count cotton bedding. You can order them online at thejameshotel.ca.
+A plush robe + slippers: Enjoy your morning coffee in a fluffy robe. Step out of the shower into the clouds. Why not? Toast loves a soft chamois microfibre robe with matching slippers. Check out Bed Bath & Beyond to find your perfect set.
+Keep it neutral and light: The key to a soothing bedroom is to create a bright and textural space. Choose light walls and white bedding to neutralize and your space.
+Add plants: Not only do they create a peaceful oasis, but they also clean the air. Toast loves the snake plant. They require very little light and water and are perfect for the long Saskatchewan winters.
+Salt lamps, candles and a diffuser: Comforting aromatherapy and low light lets you drift off to sleep. Toast loves Saje for sleepy-time oils and diffusers, Garden Architecture for candles, and The Better Good for high-quality salt lamps.
Carli's Tips: To achieve that cozy, lived-in feel, I suggest blending textures and neutrals such as layering white bedding and blankets with pops of neutral colours on accent pillows. Avoid bold colours as they evoke high energy. Having a neutral space creates a feeling of calm and rest.
Backyard finishing touches that rejuvenate and relax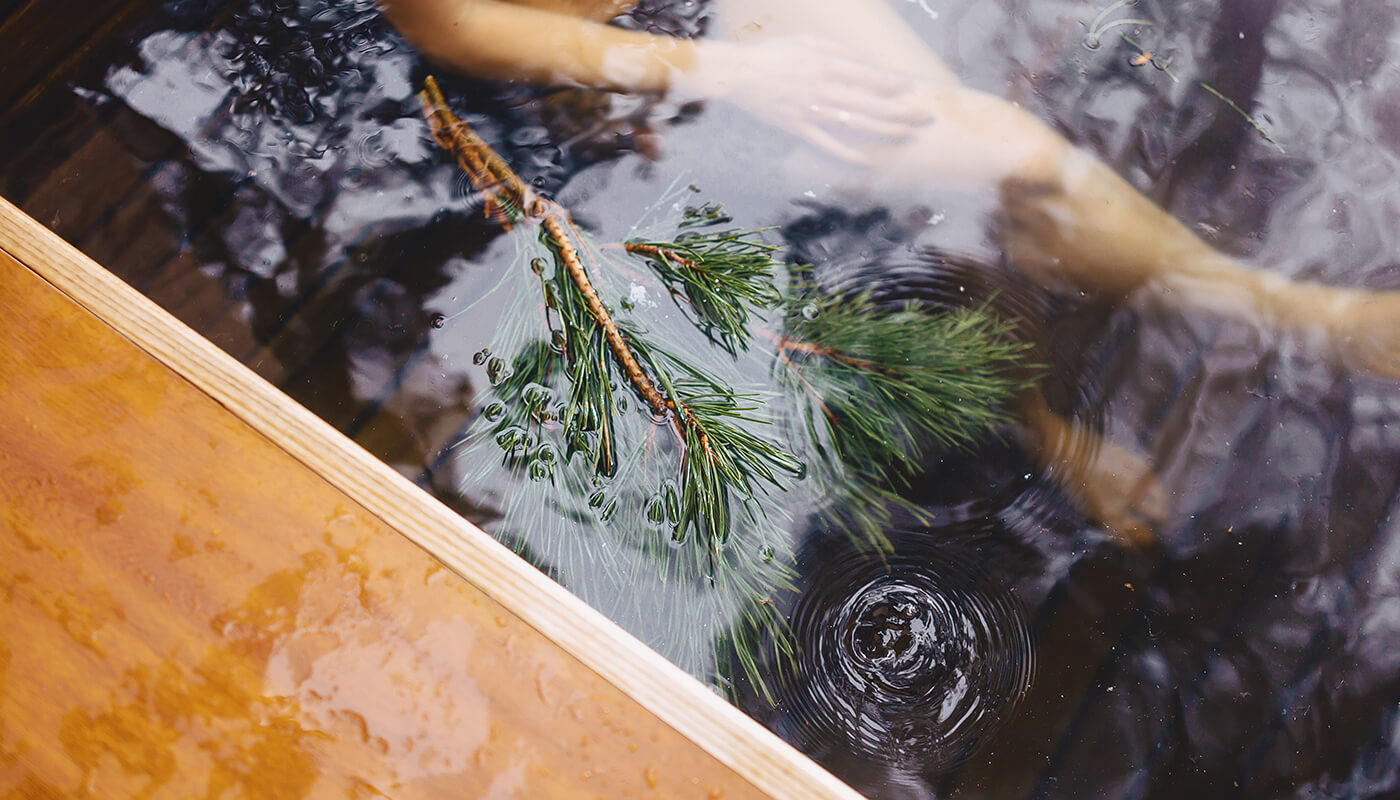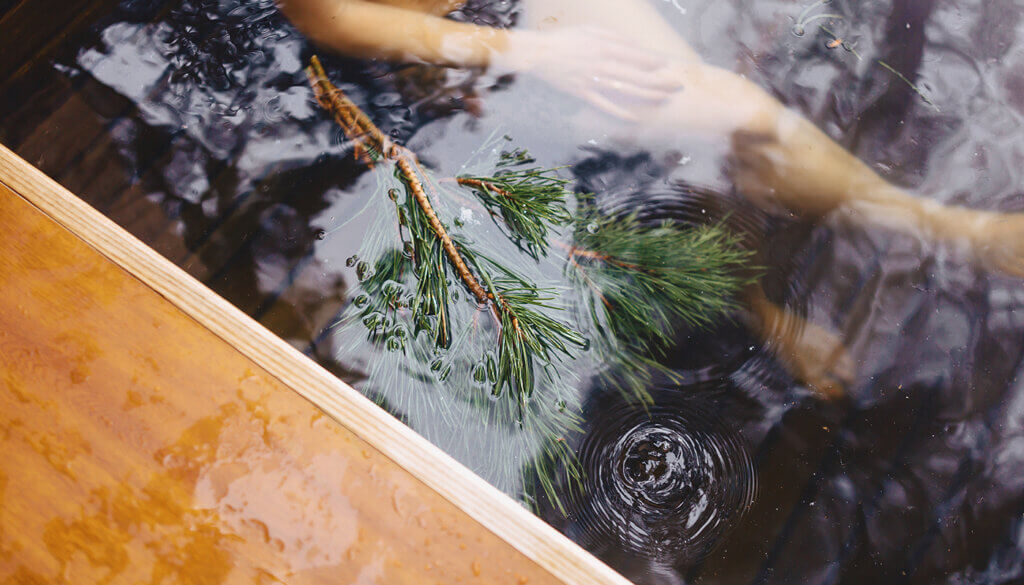 Seasons come, seasons go — this doesn't mean you have to. Step into a Nordic spa right in your own backyard. With a few simple additions, you can create a space to rejuvenate, relax and have fun this winter.
+String lights: Create ambiance and set the scene by stringing up romantic lights. We love these heavy-duty outdoor lights from Canadian Tire for a beautiful winter night glow.
+Barrel sauna: It's the ideal outdoor sauna. Simple, practical and beautiful. Turn up the heat and sweat it out — the easy way. We love this four-person red cedar sauna from Back Country Hot Tubs & Saunas.
+Outdoor spa tub: Sink into a refreshing tub after a hot sauna, or hang out, watch the stars and enjoy a glass of wine. Repeat. We love this beautiful wood-fired hot tub from Wayfair.
+Firepit: Nothing says cozy better than a fire. For a no-fuss, smoke-free fire, we recommend a gas fireplace to keep you toasty. We love this real-flame gas fire table from Rona.