Introducing The Throwback Issue
Yesterday meets Today. In the next few months, Toast will move into retrograde and explore and reflect on those who came before us — innovators, visionaries and trailblazers — and how their influence laid a foundation for this generation.
Part 1: An Interview with Disa Acoose
Part 2: An Interview with Janice MacGregor
Part 3: Faye Thomas is a gifted ribbon skirt designer
Faye Thomas is a gifted designer. Her ribbon skirts convey detail, stories, history and power. From Saskatoon, Saskatchewan, Faye is a hairstylist, makeup artist and esthetician from Marvel Beauty School. All over the round dance circuit, her ribbon skirts swing and sway the indigenous way with so many people loving her designs. I ran into Faye this summer while she was in Regina and was able to ask her a few questions about her work.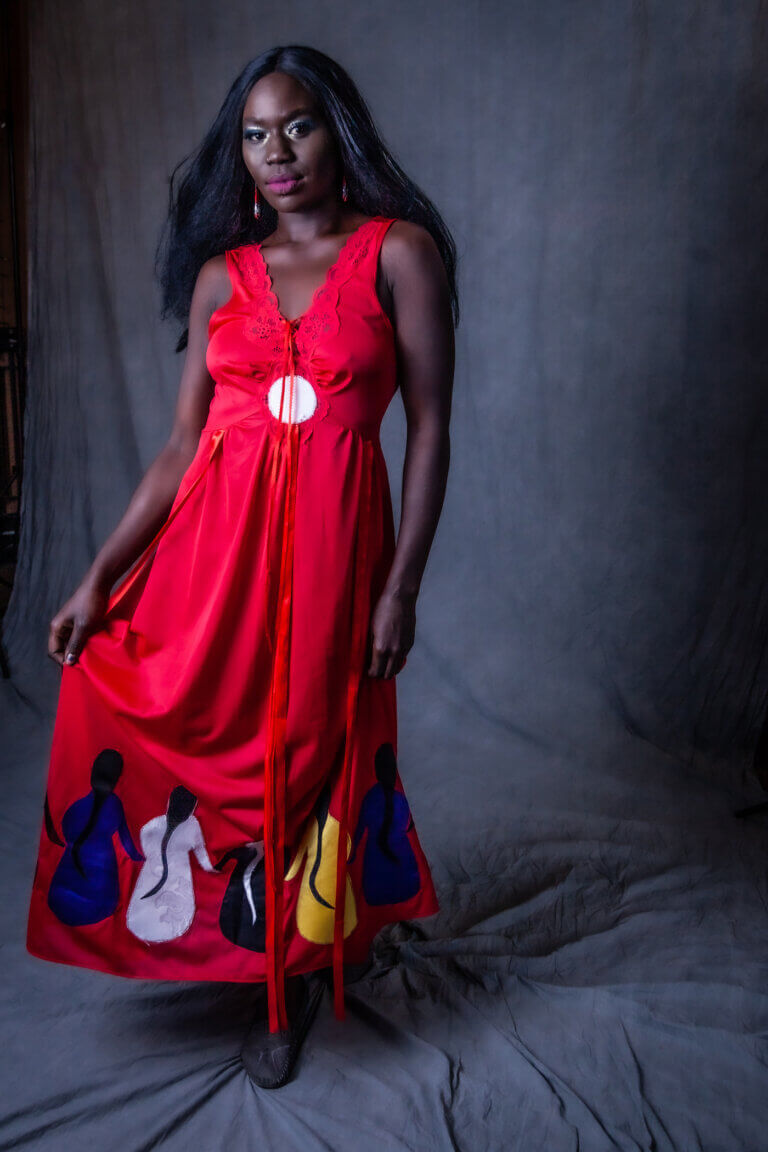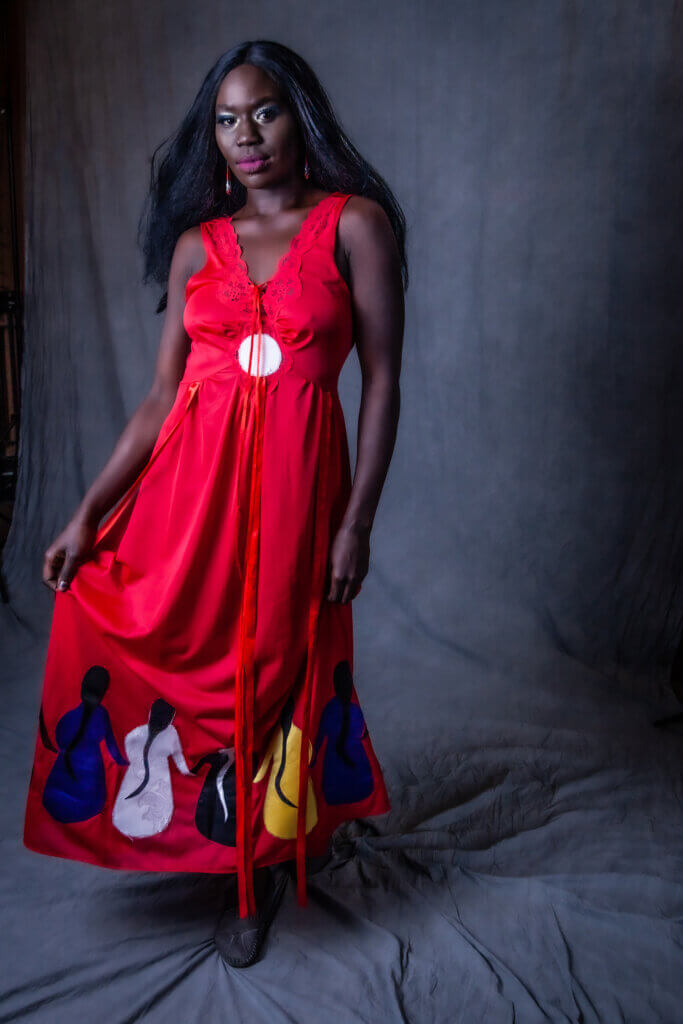 Tell us about your background
I'm from Pelican Lake First Nation, a mother of 3 daughters, and I originally came into the fashion industry as a hairstylist and esthetician. After doing a photoshoot to raise awareness for Missing and Murdered Indigenous Women, I had people inquiring about my dress and my passion for designing took off.  Since then, I've been invited to fashion shows to work with various indigenous models, designers and many different communities across our Treaty Territories.
What is your inspiration when creating your designs?
The inspiration comes from historical and indigenous struggles such as our shared residential school experience, Missing and Murdered Indigenous Women and girls, our connections to our lands and ceremony. When planning new skirts, I always keep current events that need more awareness in mind, like our fight for clean drinking water on our home reserves and high suicide rates. Of course, I advocate for these issues across all my social media platforms, as well.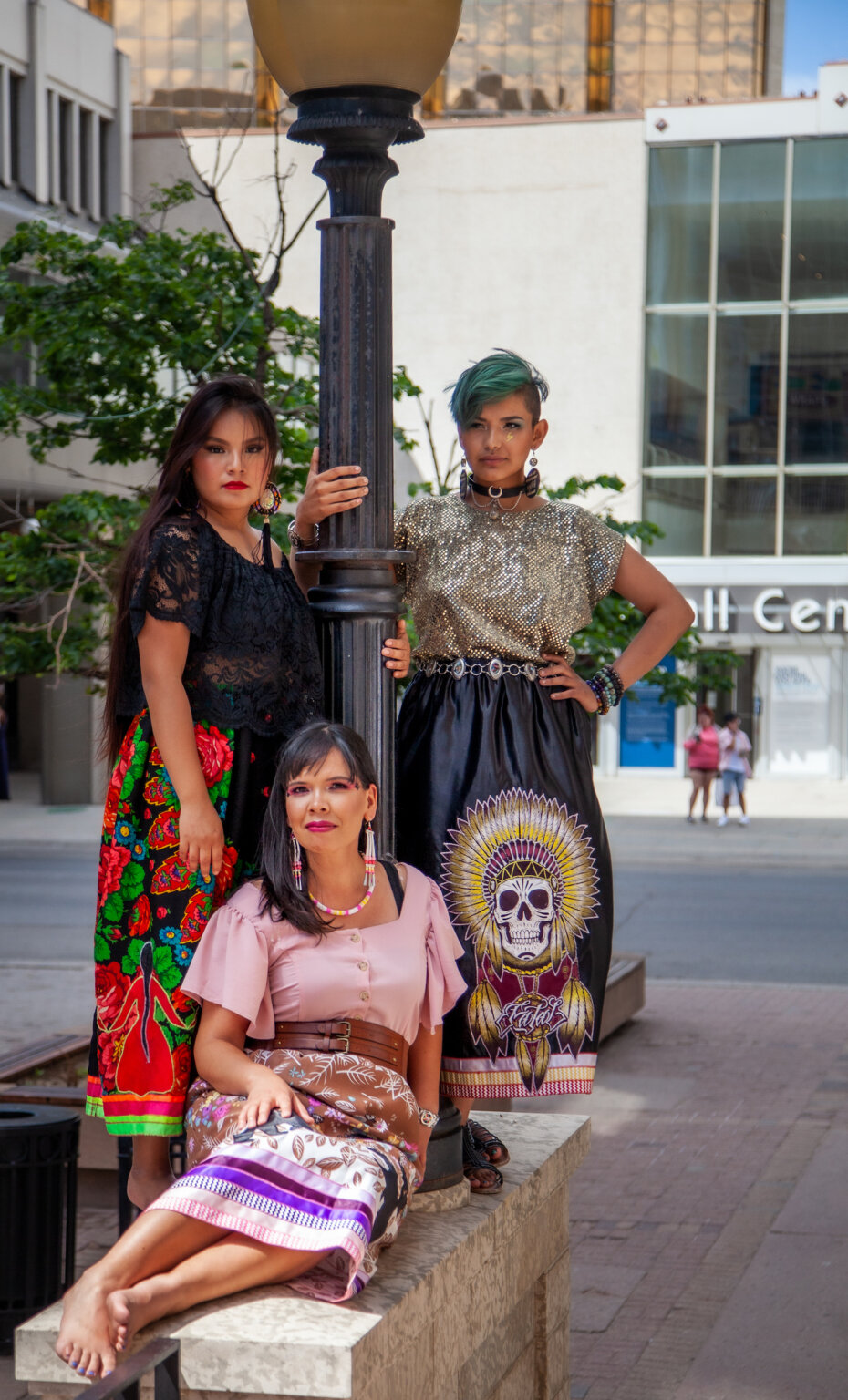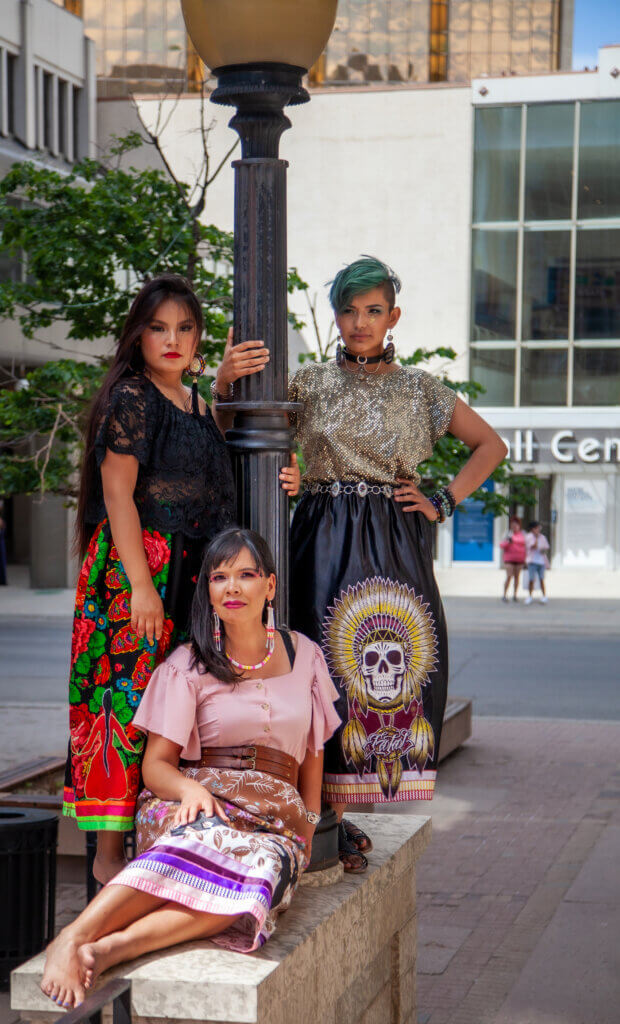 Why did you choose fashion design as a hobby?
I chose fashion design because of a dream I had. I saw a beautiful dress in this dream, and I felt I needed to make it come to life. That dream was the inspiration for my dresses and ribbon skirts.
What is Indigenous fashion to you?
Indigenous fashion, to me, is a demonstration of our culture through our modern life. I want to use it as a vehicle to raise awareness around the harsh realities the Missing and Murdered Indigenous Women have gone through.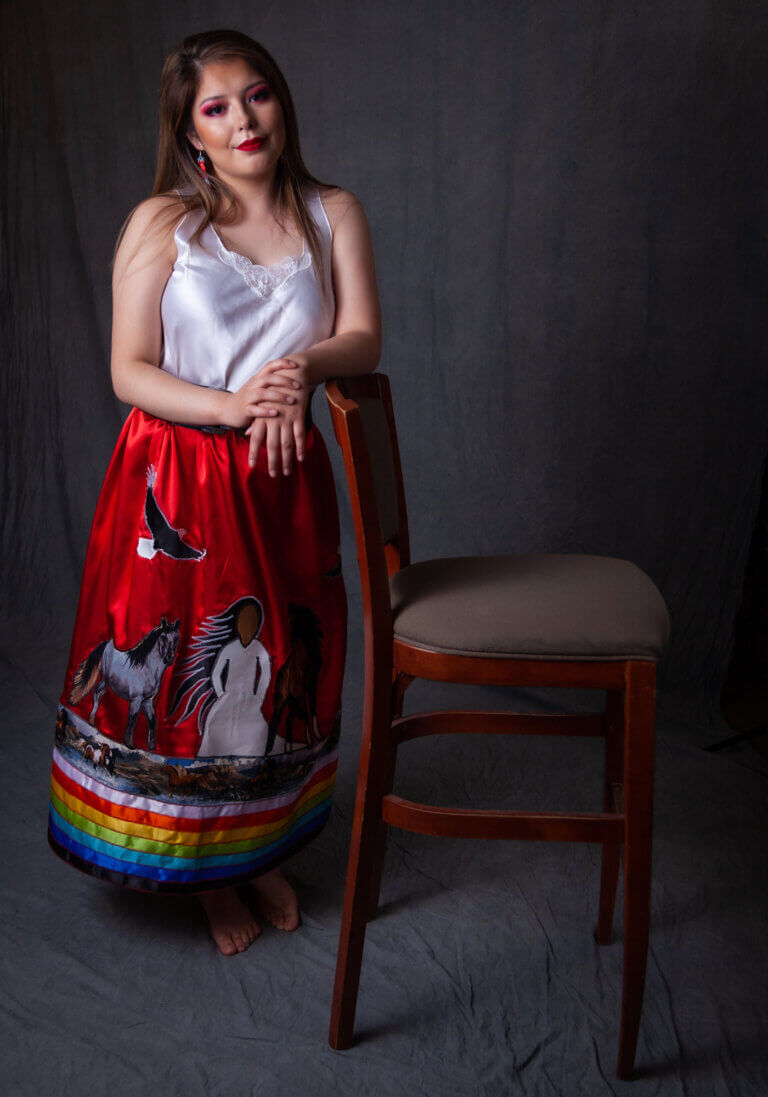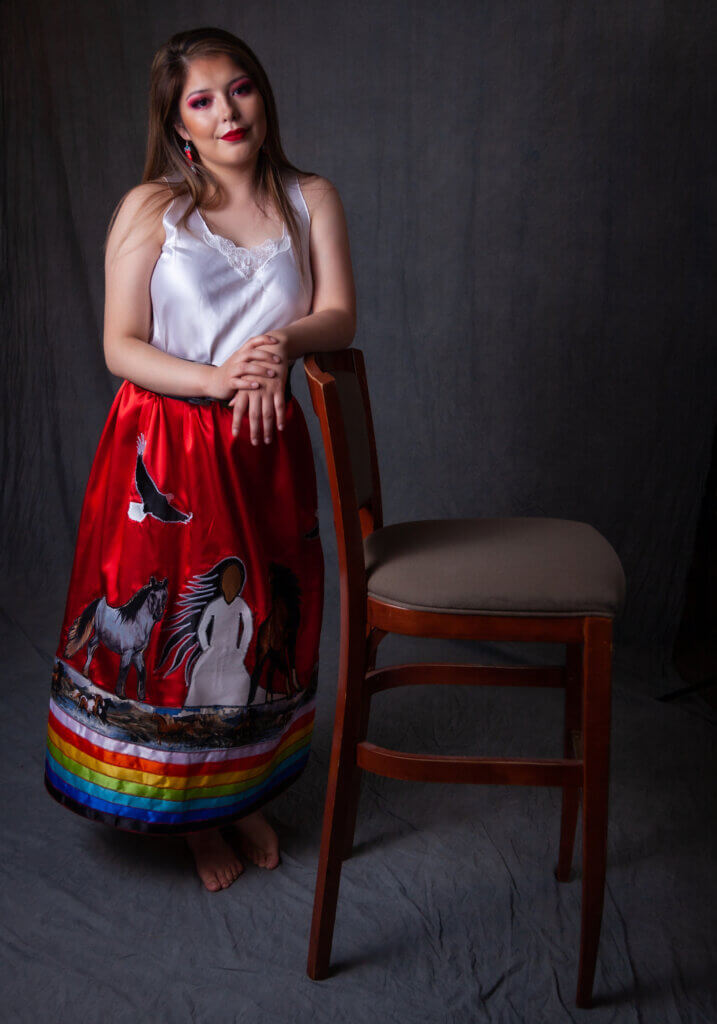 What are your greatest strengths? Your weaknesses?
My greatest strength is my kids. They make me want to have a voice for them that sometimes they don't have. Whether it's online bullying, the racism they face in school or merely needing me to be the best mom I can be, they give me my strength to be that momma bear and protect them. My weakness? I laugh because I always think time waits for me and that I have all the time in the world. I'm a last-minute designer, still procrastinating. But, I do some of my best work under pressure. You know, nothing like a deadline to make you finish!
Tell us more about ribbon skirts and what they mean to you?
I always want my ribbon skirts to tell a story of the individual it's for. It can be their Indigenous name and the colours representing them, or a statement about their lives, dreams, hopes or prayers in their lives. I've made flowers on skirts, horses, feathers, women praying, hearts and eagles. I can't wait to see what designs I get to make. Each skirt is always a new adventure where I get to represent my culture to the world. And to me, that's a whole new world!
Editor's Note: Victoria Matechuck added some beaded jewelry to the models for this shoot.