The rise of the Black Lives Matter movement has brought more attention to the Indigenous Lives Matter movement in Saskatoon. Both movements centre on the systemic racism perpetrated against Black and Indigenous people, the justice system that was created to bring down marginalized groups, and the educational pressure towards Black, POC, and Indigenous students.
The separation of newcomers to Saskatoon and Indigenous people was created by real people warning newcomers of the "dangers" of Indigenous people. During a conference hosted by the Office of the Treaty Commissioner (OTC), newcomers stated having experiences where a taxi driver picked them up from the airport and spread misinformation about Indigenous people, creating a further rift between both communities. It is important that we have systems in place to contradict the misinformation. The Office of the Treaty Commissioner is an organization that works around the clock to spread more information about Reconciliation and the impact of systemic racism.
The Office of the Treaty Commissioner shares information about Reconciliation and the impact of systemic racism
I've worked with the Office of the Treaty Commissioner as part of the Youth in Service and the Youth Speaker Bureau. Viewing their work of Reconciliation firsthand, my perception of indigenous lives has changed drastically. Their customs and beliefs resonated with me because of my time in Africa. By understanding the similarities in between the mosaic, we can begin admiring each other's' colours and different fabrics. Amy Seesequasis, B.A, Director of Public Education for the Office of the Treaty Commissioner submitted this statement on ways Indigenous Lives and Black Lives are intersected, the OTC's view on the movement and ways the OTC has contributed to BLM.
"Indigenous people and people of African descent/origin, who are Indigenous themselves to their own regions/tribal territories in Africa, are both marginalized, segregated and discriminated on at a systemic level. This systemic racism fuels social racism and keeps Indigenous people and Black people at a lower socio-economic status and this perpetuates discriminatory notions about these groups. Both groups experience the same social and justice issues, and both groups experience this as a result of the colour of their skin. Africa has been pillaged by the Doctrine of Discovery just like North America has, and the people Indigenous to those regions suffered upon contact, and continue to suffer today."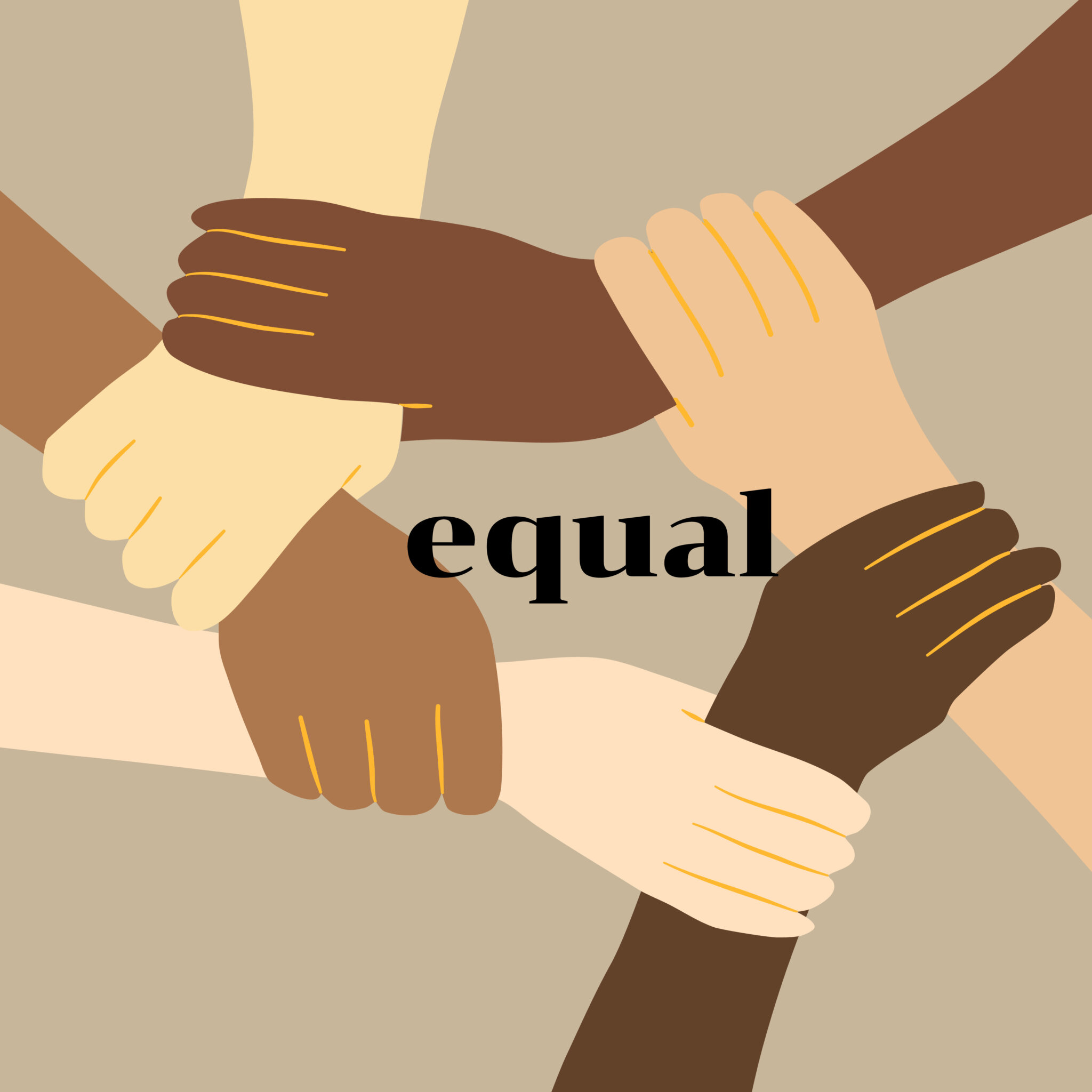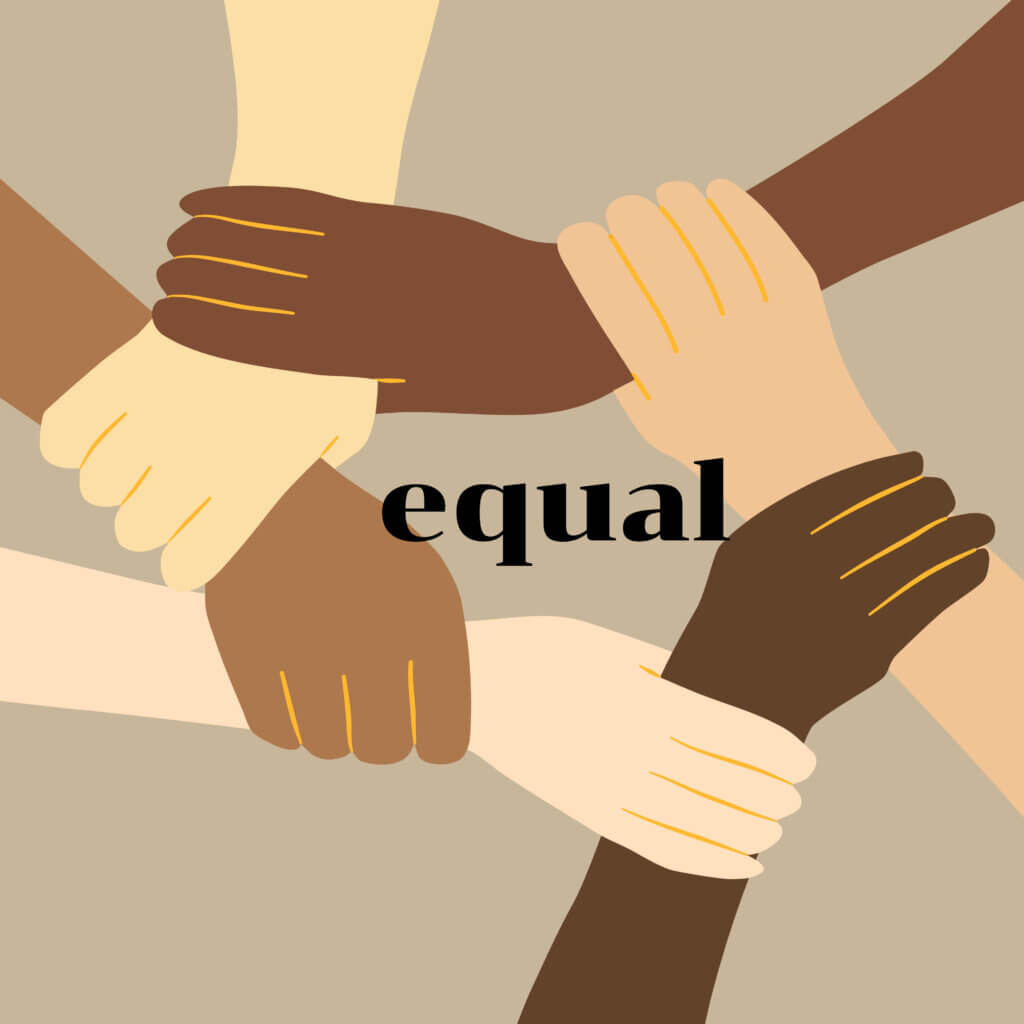 Indigenous lives and Black lives should be a unified movement as both groups have been colonized, assimilated and experienced intergenerational trauma through government laws aimed at directly impacting their tribal systems, languages and cultural beliefs. Eurocentric ideologies have had serious consequences on the livelihoods of these groups for centuries. This movement is long overdue and one that should be more than a movement, but an action we all take within our personal and professional lives to address the systemic and social racism and injustices Indigenous and African people experience.
Staff members at the OTC have spoken with the Police Chief about how the local police force in Saskatoon can address the issues associated with this movement. Saskatoon is no stranger to police brutality towards marginalized and segregated people of color. Indigenous people have experienced brutality, before and during this movement. Neil Stonechild, Lawrence Wegner, Rodney Naistus and Darell Nightand all experienced police brutality; some instances resulted in death.
In July 2020, Evan Penner was beaten by Saskatoon police for simply drinking water from a water tap and sitting on stairs to rest on a +30C day even though he had permission from the homeowner. We will be offering training by way of our Speakers Bureau to the Saskatoon Police Service in the areas of Treaty history, Indigenous perceptions, cultural sensitivity training, positive race relations, anti-racism and Truth and Reconciliation. We have been working towards this for years and this movement has put pressure on the service to partner with the OTC to target racism through education and awareness.
Young activists & youth in the movement can volunteer and learn more about indigenous history
Finally, it is important to encourage young activists and youth connected to the movement. Amy Seesequasis continues: "People do support you. People appreciate your efforts. People are praying for you. Young activists are needed; they inspire hope and change. Society has typically viewed young people as irresponsible and unmotivated, and not concerned with meaningful issues like Black Lives Matter or protecting water, for example. When a young person stands up for a cause, belief or issue that can inspire and enact positive change, people take notice."
You can help change the conversation in Canada by volunteering with organizations like the OTC, Open Door Society, or Truly Alive Youth and Family Foundation Inc., or educating yourself on indigenous history in Canada. Saskatoon will continue to grow in its identity and it is our job to link hands with our neighbours, no matter the skin colour or culture. When we are able to learn about each other, and through each other, we can finally appreciate what makes us human. 
Peace's Recommended List of Resources:
21 Things You May Not Know About the Indian Act by Bob Joseph
Dreaming in Indian: Contemporary Native American Voices by Lisa Charleyboy, Mary Beth Leatherdale
The Reconciliation Manifesto by Arthur Manuel, Ronald M. Derrickson, Naomi Klein
Other resources can be found on OTC
You may also enjoy these Toast articles: