Introducing The Throwback Issue
Yesterday meets Today. In the next few months, Toast will move into retrograde and explore and reflect on those who came before us — innovators, visionaries and trailblazers — and how their influence laid a foundation for this generation.
Check out Part 1: an interview with Disa Acoose.
PART 2: A conversation with Janice McGregor, winner of The Miss Regal World Pageant
The first time I met Janice we were playing extras in a movie being filmed in Regina — Cagefighter: Worlds Collide — in November of 2019 and we were having a great time. She was unassuming, humble and fun. She found out I was a photographer and we decided to work together. Fast forward to June 2020 where I asked to take part in a simple shoot and she blew me away with her pageant titles! And then she won one more — The Miss Regal World Pageant. She is truly a wonderful lady and I am humbled to bring you these images and her words.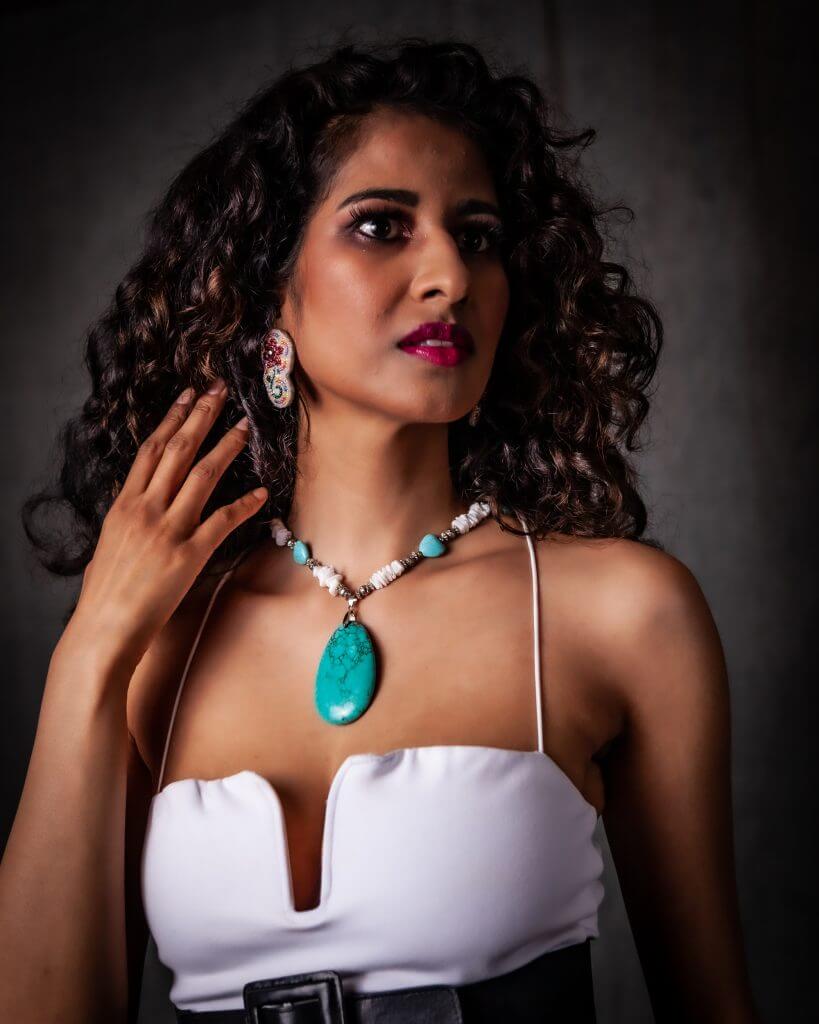 Why the Miss Regal World Pageant?
Being involved in an international pageant is always a great opportunity because it allows people from different cultures to learn about and celebrate each other's countries, heritage, religion and traditions. Through this pageant, I got to learn about countries, different religions, cultures and holidays, and the cultural significance of different styles of clothing. You can find out more about the Miss Regal World pageant here.
But how was this pageant possible during COVID-19?
Yes, this pageant was also born in the middle of a global pandemic. It was trailblazing because it wasn't just an online photo contest; it was an entire pageant that was online. It really showed that regardless of what is going on in the world, human beings are capable of navigating through anything in a "safe" manner. Pageant contestants and fans got to enjoy this activity online while remaining safe from COVID-19.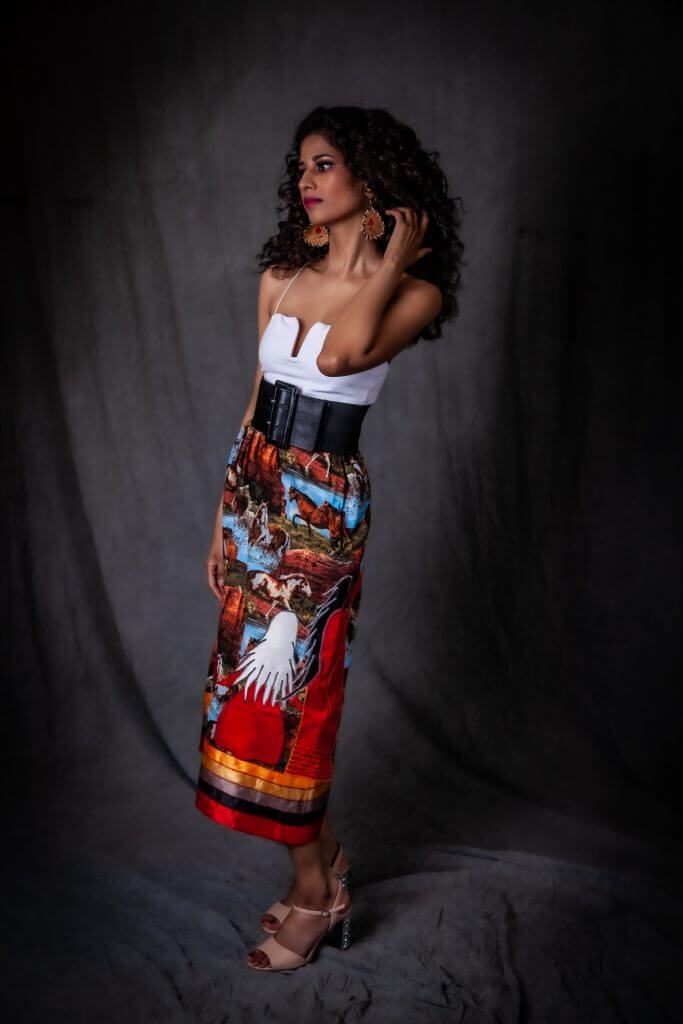 Why do you think your platform is important?
One of my platforms is epilepsy awareness. I chose this platform because I've had epilepsy for the past 18 years. People often say, "You look so normal," "you don't look epileptic," "how did they let a person with epilepsy walk in New York Fashion Week," and "how did you win a pageant?" These comments come from a place of either lack of education or willful ignorance. I think it's important for people to know that epilepsy is a chronic neurological illness, but it does not define a person, and I think that seizure first aid needs to be taught in schools and workplaces. One in 100 people will have a seizure at some point in their life and one in 26 people will have epilepsy at some point in their life. Epilepsy is the fourth most common neurological condition, but education to the general public is lacking.
Do you think that pageantry objectifies women? 
No way! The decision to compete in Miss Regal World was made by me and for me. Women who participate in pageants are making this decision to participate on our own volition. As for the assumption that pageants try to fit women into a mold, in all my interactions with the judges with the Miss Regal World Pageant, I wore my hair natural (big and curly) and I did my own makeup. In our Zoom chats with other delegates, I didn't wear makeup while others chose to do so. It didn't matter; we were being our authentic selves, and no one was judged based on whether they were barefaced or if they had a full face of makeup and a blowout.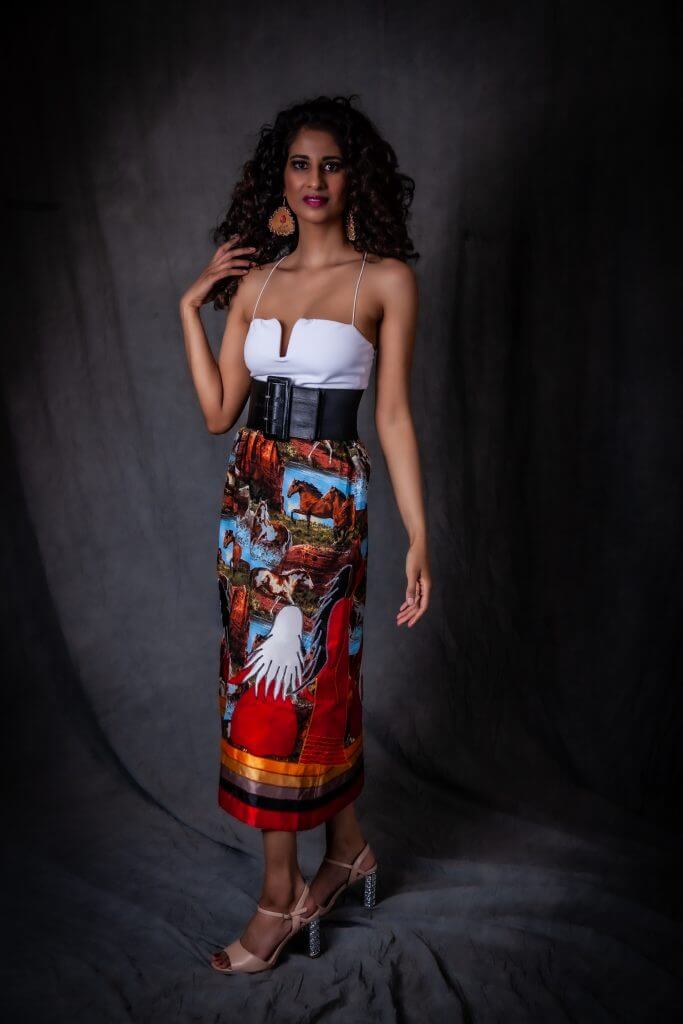 The secret to winning Miss Regal World?
AUTHENTICITY! With Miss Regal World, the secret was total authenticity. After the judges were announced I deliberately did not Google them or look them up on social media. I didn't even read their bios on the pageant website. I wanted to make sure that I didn't fall into the trap of saying what I think the judges would want to hear. On a conscious and subconscious level, I was able to be completely honest with them. After the decision on runners-up and the winner were finalized, I then read their bios on the Miss Regal World website, and all I could think was "Wow, what an impressive group of individuals!" I'm honoured that such an elite group found me worthy of the Miss Regal World title and crown.
We did a wonderful photoshoot that included indigenous designed and created ribbon skirts. How did you prepare for this shoot?
Thank you, that's a great question. I've been actively anti-racist for years, so I was aware that walking into the shoot and treating these skirts like a regular fashion statement would have been downright disrespectful and racist. I took this photoshoot seriously. I did preliminary research before I agreed to do it, and then even heavier research leading up to the shoot. I did not want to disrespect the People whose land I live on (Treaty Six Territory). Knowing and appreciating the significance of a ribbon skirt, I was honoured to be invited to be a part of this shoot! Thank you again for inviting me.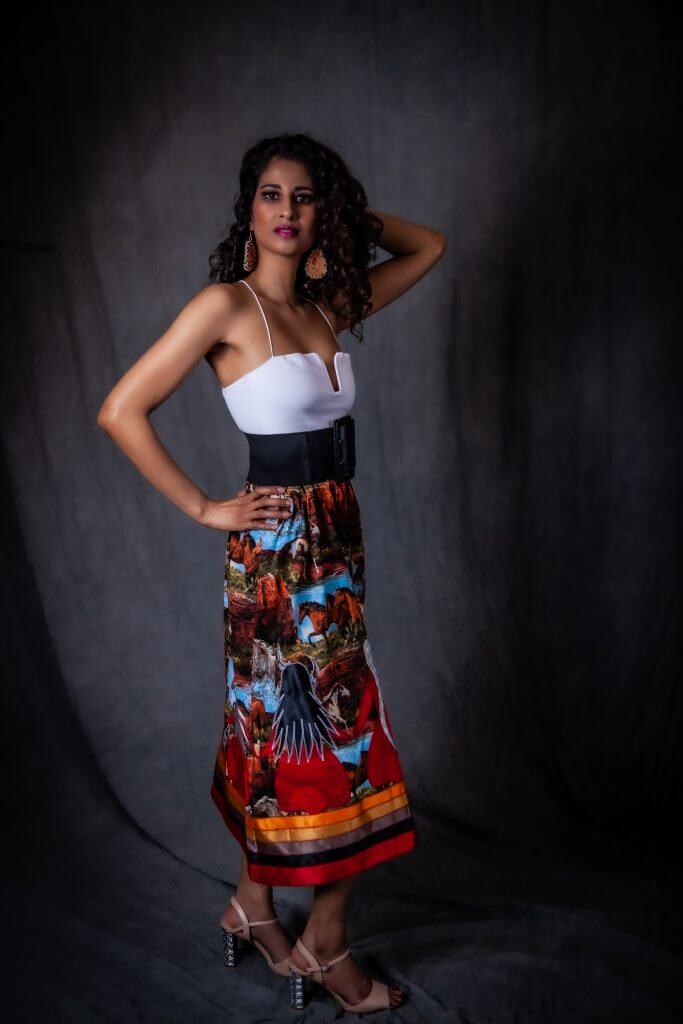 Tell me a little about yourself. What has been your favourite place you have visited? 
My all-time favourite places I've visited are just around the corner: Drumheller, Alberta and Moose Jaw, Saskatchewan! There's no place like the Prairies, right? I'm a first-generation Canadian (and total Prairie Girl) of Guyanese heritage so Guyana is on my bucket list of places to visit. I'd love to see where my ancestors are from! 
What is your all-time favourite food? 
Goat curry. And dhal puri (a delicious type of Indian flat bread stuffed with yellow split peas). And poutine. And steak! And grilled cheese sandwiches! And bacon! Well actually, anything with bacon!! It's really unfair to ask me to choose just ONE favourite! 
What now?
My focus is on representing my title. I want to re-earn my crown every day. I'm focusing on volunteering, advocating for epilepsy awareness and access to education for girls, and I will also be making appearances and promoting the Miss Regal World Pageant. As great as my experience was with the pageant this year, I think that the next year's in-person pageant will be even better! Here in Saskatchewan, I'd really like to be at the reopening of businesses. I see that as a celebration and return to some resemblance of normalcy while showing that we still need to be cautious by wearing masks and practicing physical distancing. 
Miss Regal World 2020/21 | Miss Dream Girl 2019 | International Ms. Canada 2018 www.janicemacgregor.com
Makeup: Faye Thomas 
Cagefighter: Worlds Collide
The next part in this series will feature the wonderful indigenous ribbon skirt designer, Faye Thomas.
Recommended for you:
Ribbons from our past, guiding us to our future
Old Clothes. Made New. Just In Time For Back To School