Photos courtesy Food Network Canada
Beginning in early February 2020, Saskatchewan viewers could recognize two familiar faces on television. The stacked culinary competition Wall of Chefs features Saskatoon-based Chef Dale MacKay and Chef Christie Peters as judges. Over the past decade, Chef MacKay and Chef Peters are both credited with pioneering Prairie cuisine by elevating local flavours and ingredients at their restaurants.
The Food Network reality show, hosted by Noah Cappe, films four home cooks vying to win $10,000 each episode. Intense challenges are judged by a rotating panel of 12 chefs selected from 33 famous Canadian culinary movers and shakers, such as Lynn Crawford, Christine Cushing, Susur Lee and Mark McEwan.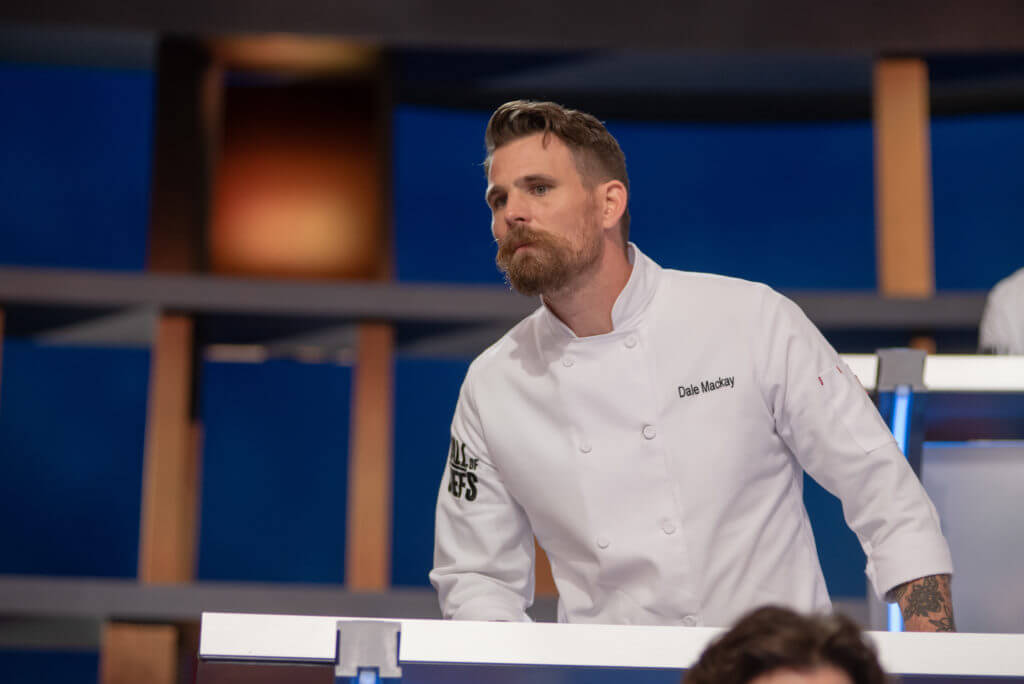 No stranger to culinary competitions, in 2011 Chef MacKay won the first season of Top Chef Canada. With his business partner Christopher Cho, he went on to open four local restaurants under the Grassroots Restaurant Group moniker. These restaurants include Ayden Kitchen & Bar, Little Grouse on the Prairie, and Sticks and Stones in Saskatoon, as well as Avenue Restaurant in Regina. Adyen Kitchen also caters meetings and events at the Alt Hotel Saskatoon a few blocks away.
Chef MacKay is a regular on Food Network reality television shows such as Top Chef Canada, Iron Chef Gauntlet and Fire Masters. "I'm lucky that I keep getting asked back. Wall of Chefs is a cool concept and home cooking shows are my favourite to watch," says Chef MacKay.
"I'm lucky that I keep getting asked back. Wall of Chefs is a cool concept and home cooking shows are my favourite to watch,"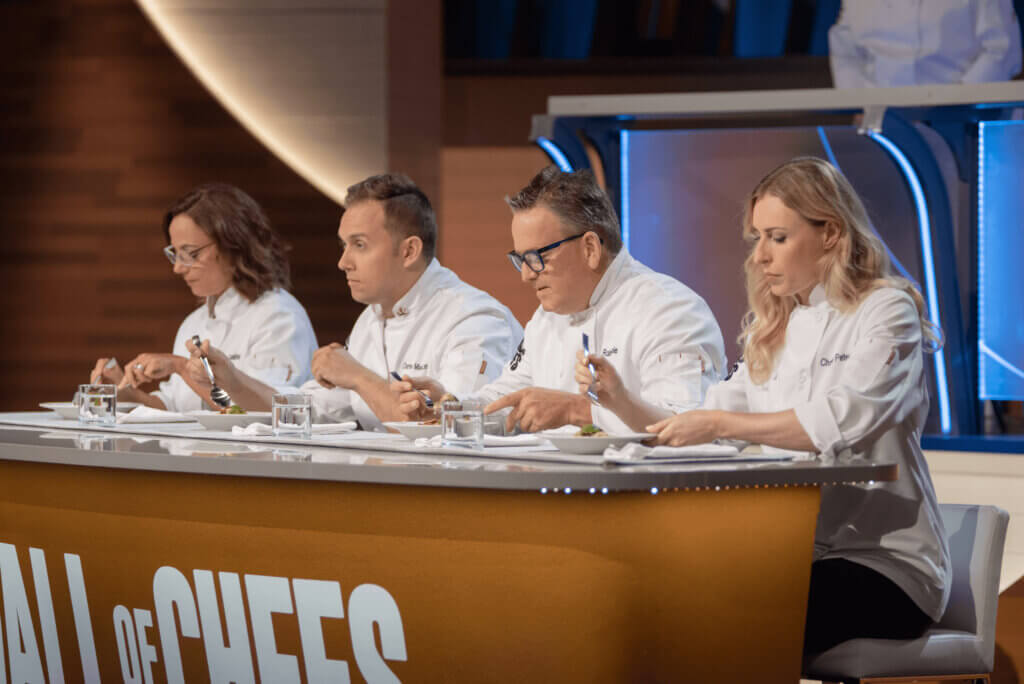 A Saskatoon native, Chef Peters is known for her two restaurants in the city — her flagship restaurant, The Hollows, in 2011 (which has since closed) and the pasta-focused local favourite Primal in 2015. Chef Peters is dedicated to sustainable house-grown ingredients, full animal butchery and a vintage-chic aesthetic. In 2019, she did a three-month internship at world-famous Noma's fermentation lab in Copenhagen, which she describes as "propelling me forward and I learned a tonne."
"Wall of Chefs is a good way to get out there. I was surprised by how good the home cooks were under pressure. It was hard to decide which person would go through to the next round and sometimes heart-wrenching,"
During COVID-19 times, Chef Peters and her team made the decision to alter their Primal services to delicious takeout and delivery. The service has proved to be extremely popular with @primal_pasta all over local social media.